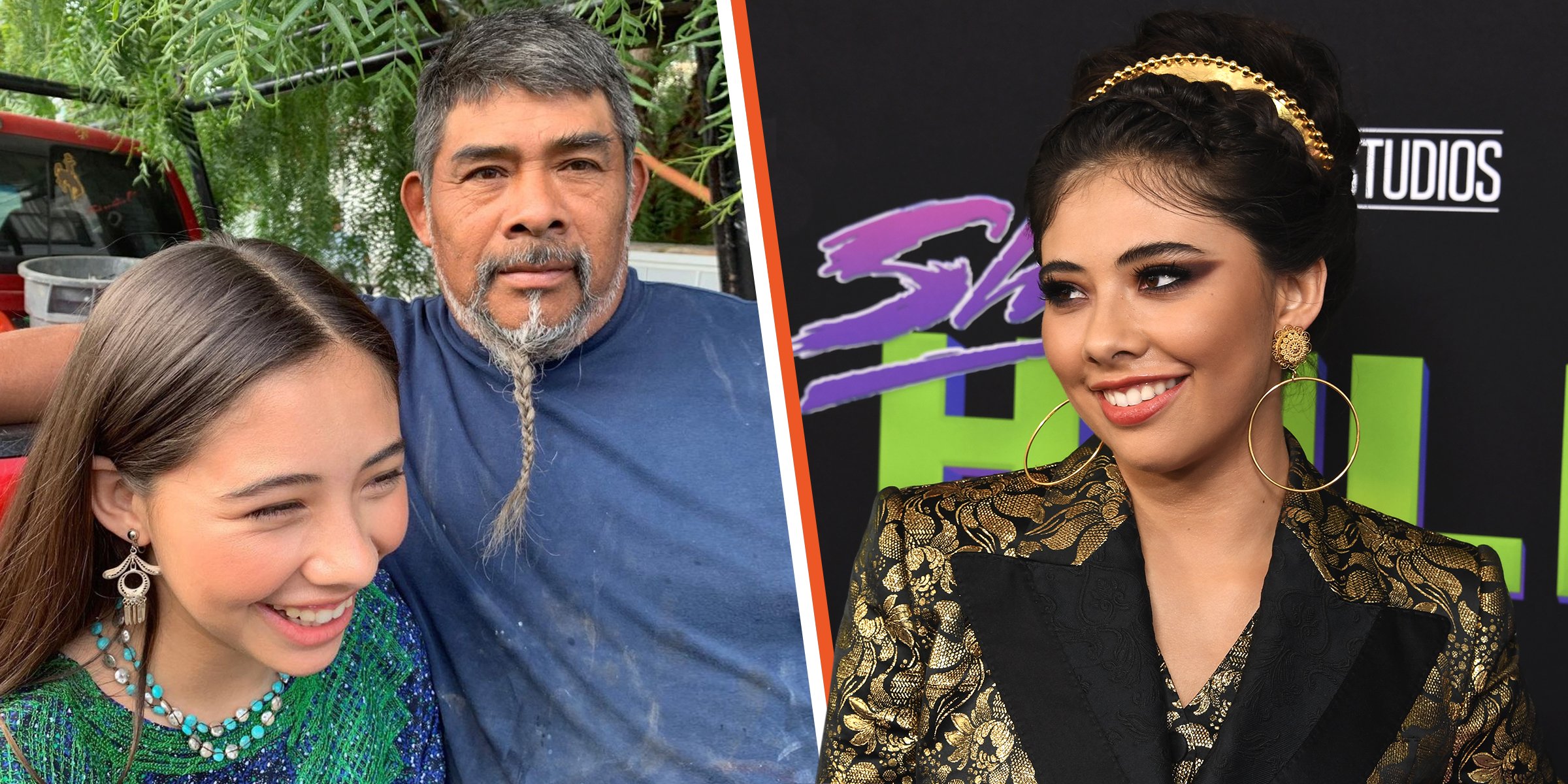 Xochitl Gomez and Mr. Gomez | Xochitl Gomez | Source: Instagram.com/_xochitl.gomez | Source: Getty Images
Xochitl Gomez's Mom Drove Her to Auditions & Helped Her with Scripts - She Credited Parents for Her Success

Xochitl Gomez's parents played significant roles in their daughter's successful career. Although they rarely make public appearances, they are supportive and present in Xochitl's work.
Xochitl Gomez's parents have been the driving force behind her acting career. They have supported their daughter since childhood and have no plans to stop.
At a young age, the Los Angeles-born and raised star has already proven her talent in the entertainment industry.
Xochitl is most recognized for her roles in Marvel's "Doctor Strange and the Multiverse" and Netflix's "The Babysitter's Club."
Whenever she's in the spotlight, Xochitl spares no words in praising her parents, sharing her gratitude for their unconditional love and support.
Xochitl Gomez's Parents Raised Her like a "Normal Kid"
Xochitl's parents' names are not disclosed to the public. However, there are things known about them through their daughter's interviews. Mr. Gomez hails from Mexico, while Mrs. Gomez has lived in California for years.
They raised their daughter in Hollywood until age five, then moved to Echo Park, where she was educated in a public school. "I'm kind of like a normal kid," Xochitl said.
Nevertheless, the actress was raised with Mexican influences as was surrounded by a Mexican babysitter and kids growing up. Her parents also speak Spanish in their home, making Xochitl fluent.
Xochitl Gomez's Mother Dedicated Time to Help Her Achieve Her Dreams
Mrs. Gomez helped Xochitl discover her passion for acting at a young age. At five, Mrs. Gomez enrolled Xochitl in a musical theater class, which sparked her interest in the entertainment industry. The young star actively participated in the class until 12 years old.
At ten, Xochitl took on more significant responsibilities and starred in commercials. Two years later, she landed her major project in "The Babysitters' Club."
Admittedly, opportunities were not easy to come across. For years, Mrs. Gomez would drive her daughter around Los Angeles for hours after school to catch four to five auditions a day. "I would never be here if she didn't do all those things so I could follow my dream," Xochitl said.
Meanwhile, Mr. Gomez helped Xochitl practice her lines in the Marvel film. Xochitl's role as America in the "Doctor Strange" franchise required her to speak a little Spanish, so her father was able to run lines with her.
He was also quite excited that his daughter would speak Spanish in the movie. According to Xochitl, such moments with her father are a means of bonding and relaxation. They remain unforgettable.
Xochitl Credits Mrs. Gomez for Her Success
Xochitl Gomez has been recognized for her work in film and television several times. In 2018, she was selected as a featured actress at the Sundance Institute's Director's Lab.
Two years later, she was among those included in Variety magazine's Power of Young Hollywood for her impeccable performance on "The Babysitters' Club."
Amidst her fame and glory, Xochitl stays humble and blessed to have been given such loving parents. In a previous Instagram post, she credited her mom for being present in all moments leading up to her success.
Mr. & Mrs. Gomez Live a Very Private Life
Although always by their daughter's side, Mr. and Mrs. Gomez are rarely seen in public and on their daughter's social media accounts. However, Xochitl did post a photo of her father on Father's Day alongside a sweet tribute.
In her post, Xochitl revealed that her father was a hard-working man who was busy even on Sundays. However, he still allows time for his daughter.
Similarly, Xochitl always makes time for her family, regardless of her busy schedule. Whenever her family feels like talking, she drops everything for them.