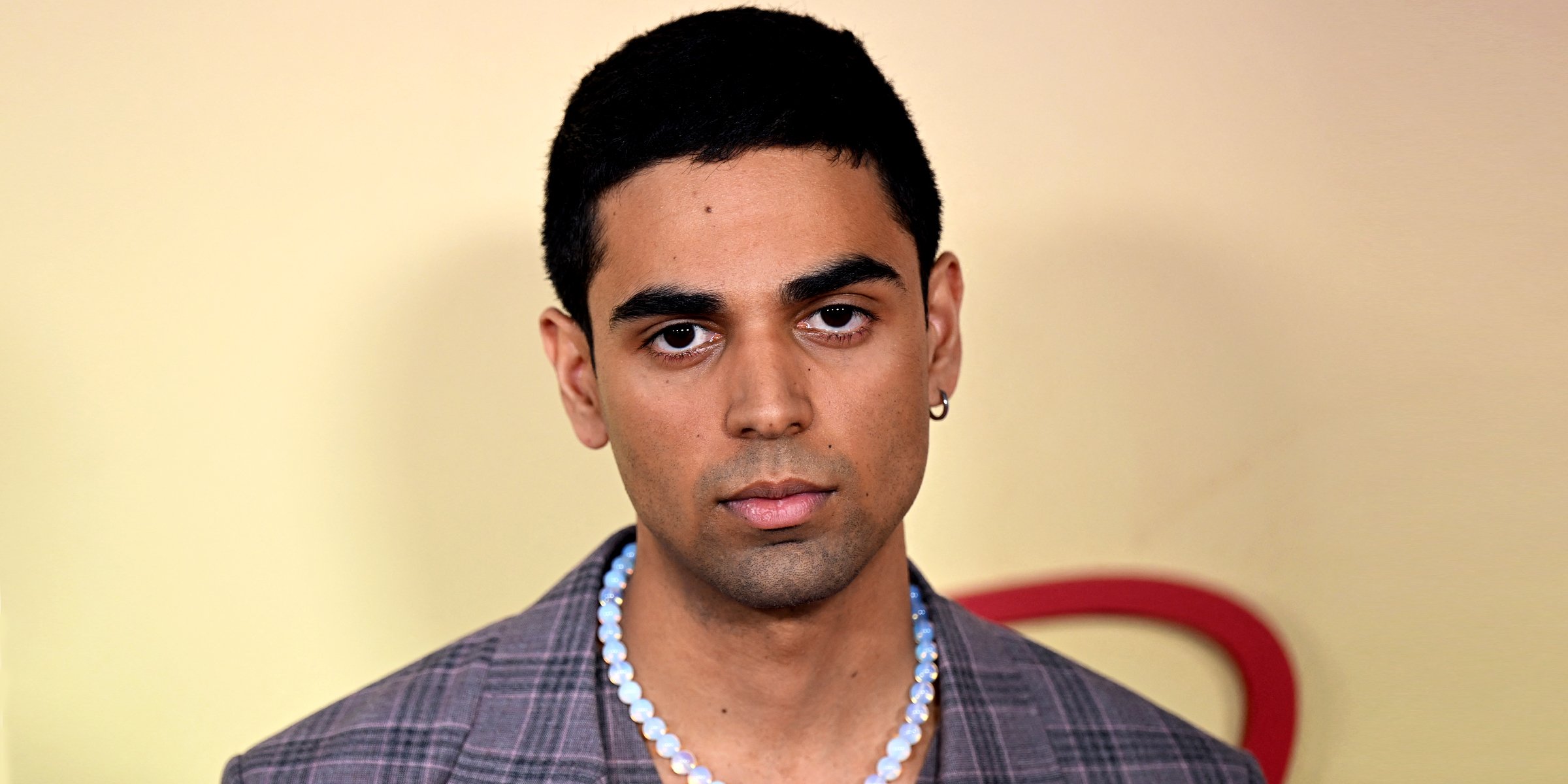 Rish Shah | Source: Getty images
Rish Shah from 'Ms. Marvel' Is a Typical Teen Heartthrob — The Rapid Growth of His Acting Career

Rish Shah pushed for a part in "Ms. Marvel" years before a single role was cast. Years later, Iman Vellani who portrays the lead in "Ms. Marvel" agreed; she was immediately drawn to him during their chemistry reading.
Even if the show is not renewed, Rish Shah Marvel and his co-stars will never forget their time in the Cinematic Universe (MCU) for all the memories they made on the ground-breaking series and the matching tattoos the young cast now sports.
Despite the British thespian's tight shoot schedule, his dynamic role choices have kept him from looking overexposed, like how he followed up a turn as a Bollywood romantic lead in "India Sweets and Spices," with a superhero with questionable morals.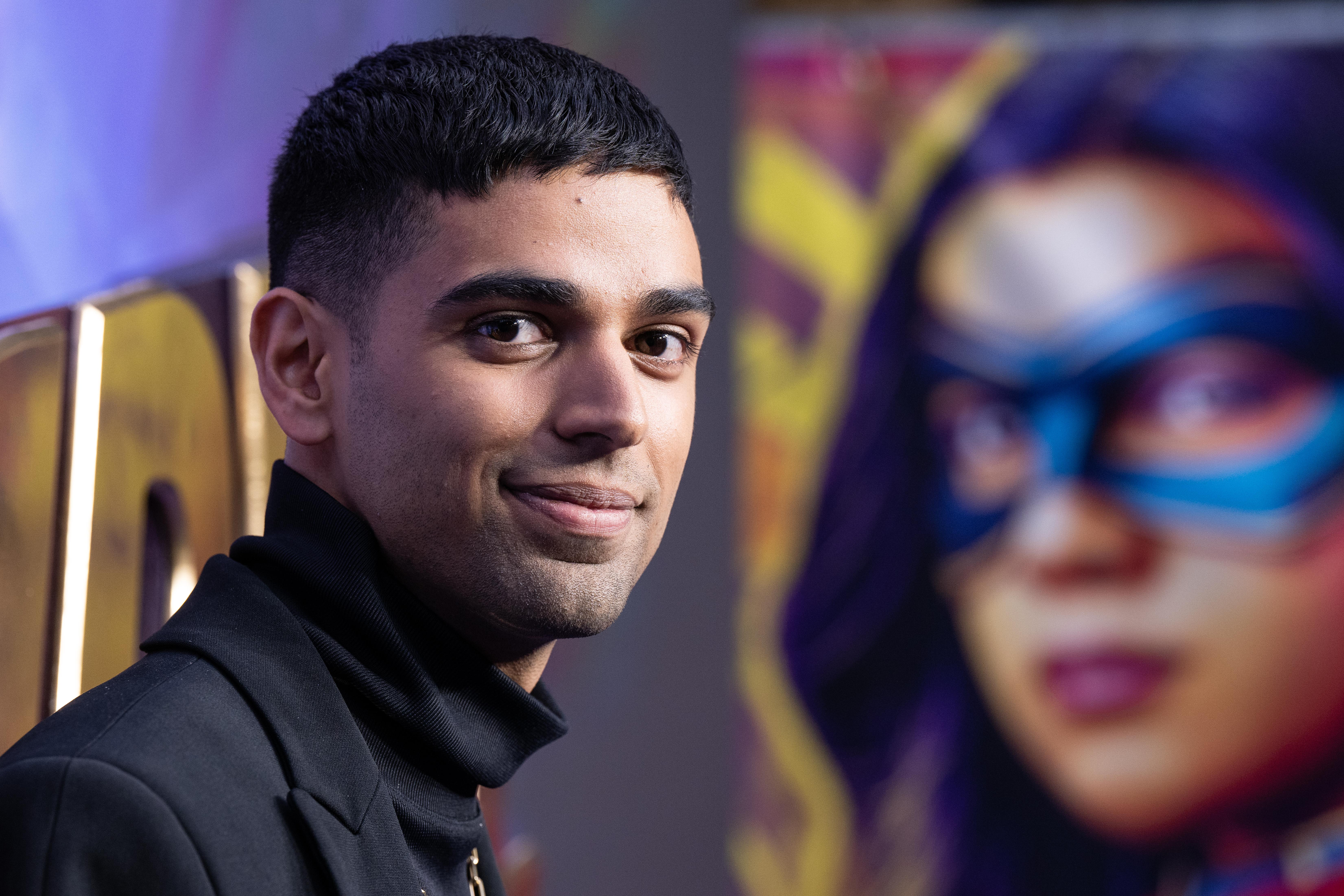 Rish Shah attends the UK Special Screening of Marvel Studios' "Ms Marvel" on May 26, 2022, in London, England. | Source: Getty Images
How Rish Shah Became the Heartthrob on "Ms. Marvel"
During his first meeting with US agents, the British star asked for a shot at the MCU, specifically "Ms. Marvel." The show's casting agent later saw him in in London theatre production of "Torch Song," which was just one stop on the long casting route.
The series aimed to play on the gawkiness of high school, "milking" the feeling teens get when seeing a crush. For Vellani, that crush was Shah, who made such an impression on her during their Zoom chemistry read that she begged the producers to make the character a Brit.
Their chemistry on screen was a superpower in itself, but the two's connection is more straightforward off-screen, good buddies. When the actor discovered he was cast, he woke up his whole household to celebrate.
Shah bonded with the whole cast, notably Aramis Knight and his love rival in the show, Matt Lintz, with whom he shared a house during reshoots. He revealed that a "bunch of them" got a lightning bolt body art, and Vellani gave him a stick-and-poke foot tattoo.
Shah's next series is not family-friendly.
Though there's no confirmation yet if there's another season, the actor will reprise his role as Kamran "in a heartbeat." When asked if he could place his character anywhere in the MCU, he said he could learn much from the Winter Soldier, portrayed by Sebastian Stan.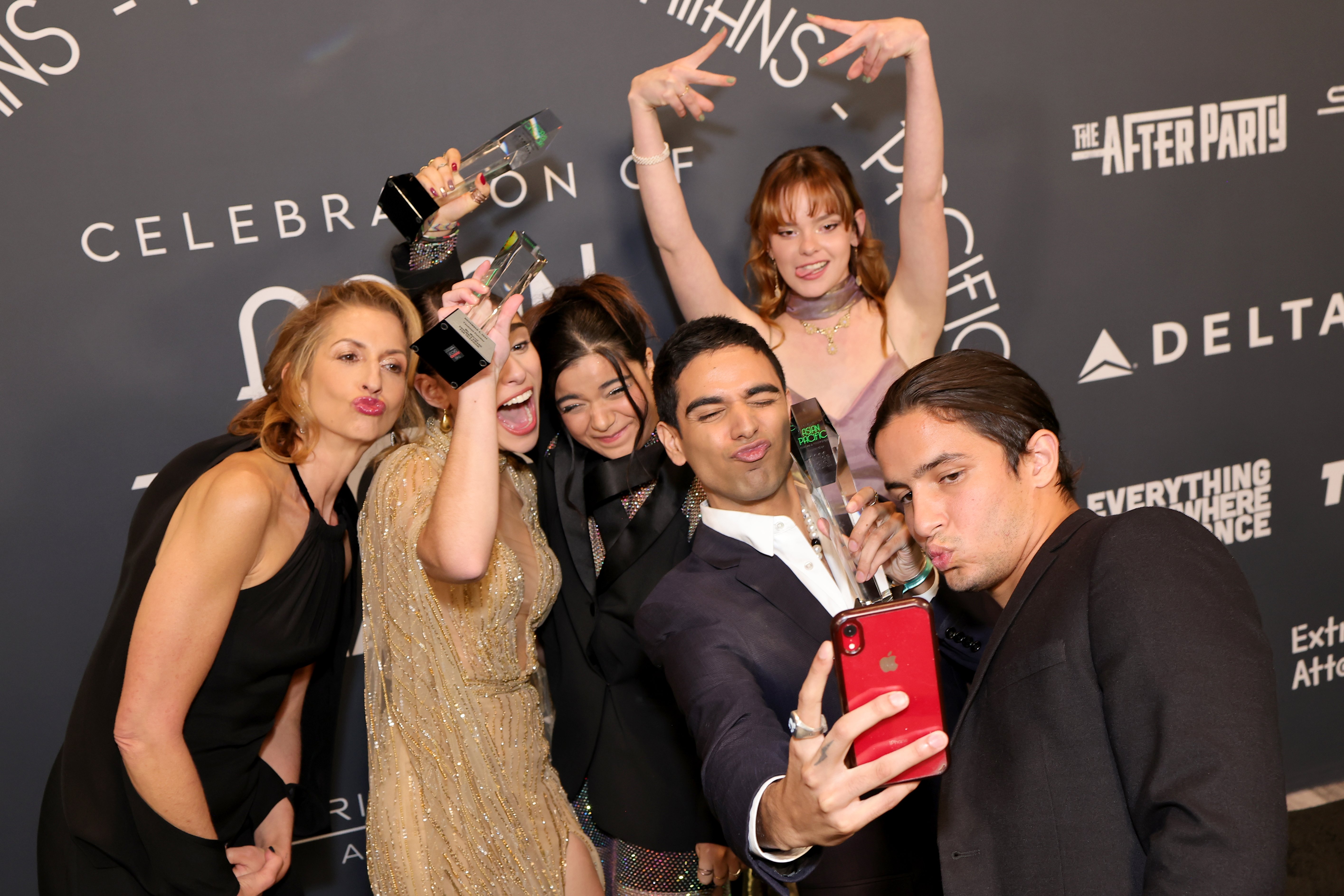 Alysia Reiner, Yasmeen Fletcher, Mohan Kapoor, Iman Vellani, Rish Shah, Laurel Marsden, and Aramis Knight attend the Critics Choice Association's Celebration of Asian Pacific Cinema & Television at Fairmont Century Plaza on November 04, 2022 in Los Angeles, California. | Source: Getty Images
For Rish Shah, Representation Is Important, but It Goes Deeper
As a child of Indian immigrants growing up in Britain, Shah lived for the positive representation of South Asians in Bollywood blockbusters like "Krrish" and "RaOne." For him, acting opposite the first Muslim superhero in the MCU was just a starting point.
He emphasized the importance of the "right representation," where brown actors are cast in authentic stories, not parts that "play into stereotypes." He said:
"But I wish for a world in which it's not the most important thing where we have to talk about it. I hope that the industry is starting to make a change. […] Like, the world can imagine aliens, why can't we imagine a brown superhero? It is an exciting time."
Rish Shah Is a Part of a Core Cast in the Erotic Thriller "Damages"
Shah's next series is not family-friendly. In Netflix's "Damages," he stars with Richard Armitage, Peaky Blinders' Charlie Murphy, and Pippa Bennett-Warner. It is the second screen adaptation of Josephine Hart's 1991 novella of the same name.
The young star is a regular on the streaming service, having portrayed Ravi in "To All the Boys: Always and Forever" and the blue-haired Russ in "Do Revenge." Still donning the blue hairdo, he was featured as Mr. Vogue in the January 2022 issue of British Vogue.
He made his break onto the small screen in the dark teen thriller, "PrankMe," followed by guest spots on "Years and Years," "Casualty" and "Doctors." The Brit had a meatier part on the long longing English soap opera, "Emmerdale Farm" in 2020.
Shah had the opportunity to play opposite one of his heroes, Riz Ahmed, as his brother in "The Long Goodbye," which won the 2022 Oscar for Best Live Action Short Film. Next, the busy star is in another adaptation, "Sitting in Bars with Cake," with Bette Midler and Yara Shahidi.