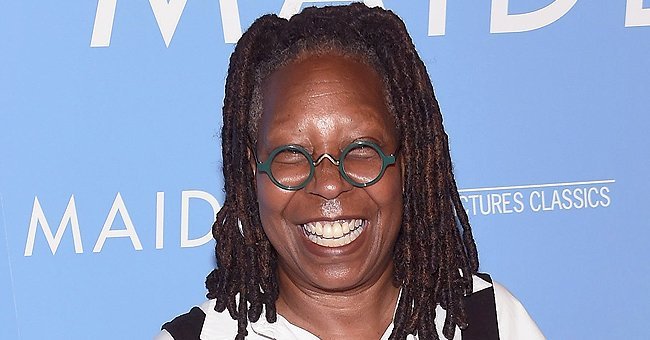 Whoopi Goldberg Was Married 3 Times and Is a Proud Grandma - inside Her Life Story
Despite living most of her life in the spotlight, the talented actress and show host Whoopi Goldberg has managed to keep most of her personal life private, especially her love life.
Whoopi Goldberg is one of the few people who can boast of having a well-rounded career. Having tested herself in different professional fields and successfully achieved the EGOT status, Goldberg is undoubtedly a woman with astonishing abilities.
Since her breakthrough in a one-woman production in 1983, Goldberg has lived all her life in the spotlight but has managed to keep most of her private life a mystery to her millions of fans worldwide.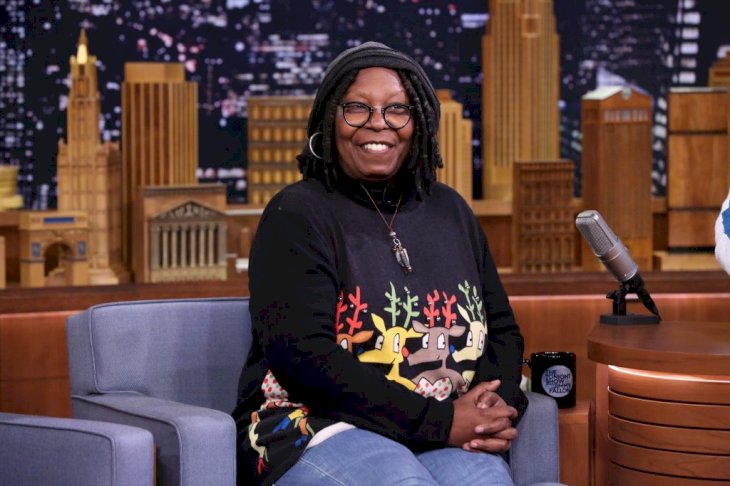 Whoopi Goldberg during an interview on "The Tonight Show," November 1, 2016 | Photo by: Andrew Lipovsky/NBCU Photo Bank/NBCUniversal via Getty Images
On November 13, 1955, Goldberg was born in New York City and christened Caryn Elaine Johnson. Her early years were rough as she and her elder brother Clyde were raised only by their mother, Emma, when their father abandoned them. They lived at the Chelsea session of Manhattan. Goldberg, half Jewish, and half Catholic decided to change her name as she deemed it too boring.
The successful actress and comedian had to drop out of high school at age 17 after unknowingly suffering from dyslexia. Goldberg moved to California in 1974 and lived in different cities for the next seven years, including Los Angeles, San Diego, and San Francisco. During these seven years, she worked as a mortuary beautician.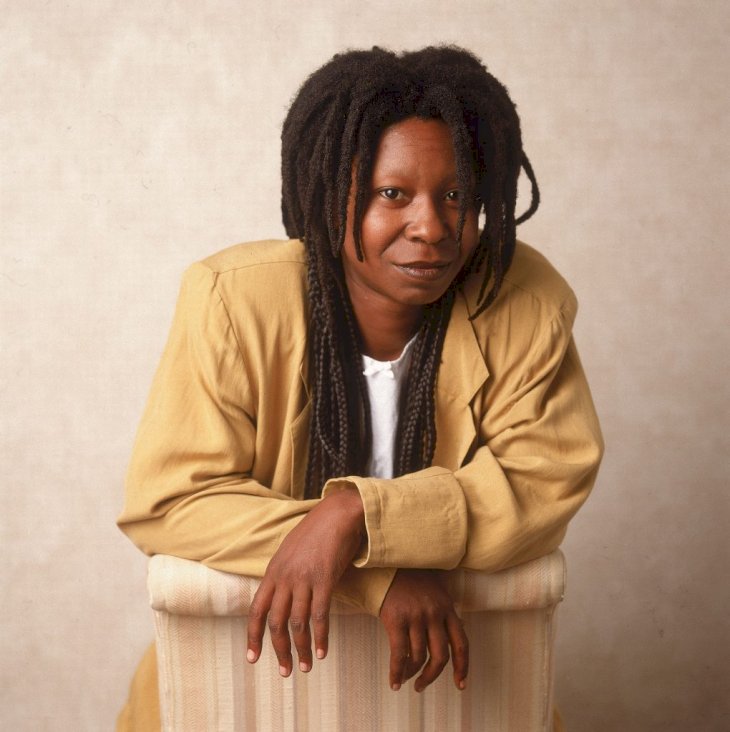 Studio portrait of American actor and comedian Whoopi Goldberg leaning on a chair, 1988. | Photo by Nancy R. Schiff/Getty Images
During her stay in Francisco, she won a Bay Theatre Award for her performance in "Moms Mabley," a one-woman show. After the small success, she returned to New York and starred in the popular Broadway show, "The Spook Show" in 1983, where her comedy material took center stage.
Her performance put her in the spotlight, and then came along her breakthrough role in "The Color Purple" as the leading female actress. She received an Oscar nomination and her first Golden Globe Award for Best Actress.
Her success with the 1985 movie launched her acting career, and now Goldberg has featured in more than 150 film and television productions since 1885. Goldberg is currently a talk show host at "The View." She delved into the industry in 1992 when she started her television talk show "The Whoopi Goldberg Show."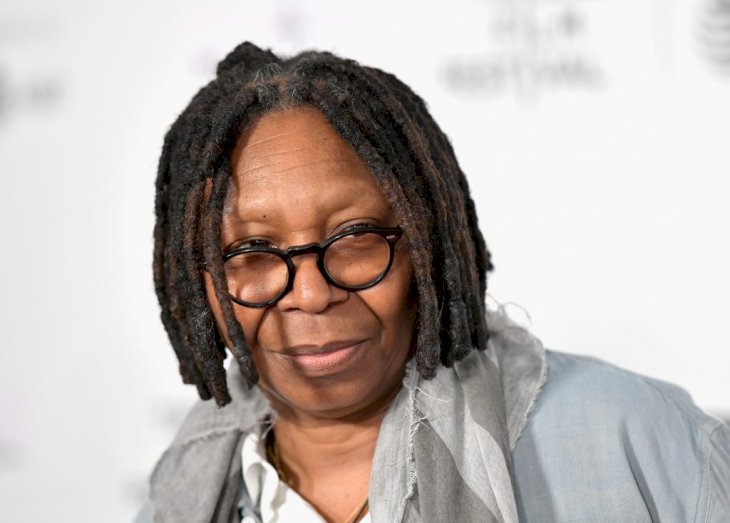 Whoopi Goldberg during the 2018 Tribeca Film Festival at Regal Battery Park 11 on April 21, 2018, in New York City. | Photo by Roy Rochlin/Getty Images for Tribeca Film Festival
GOLDBERG'S UNSUCCESSFUL LOVE LIFE
Despite having such success in her career, the reverse was the case for Goldberg in her love life. The "Sister Act" star is currently not engaged to any man but has had a whirlwind experience in marriage.
Goldberg was first married to Alvin Martin in 1973. He was her former drug counselor, and their union was the longest of her nuptials. At 18 years old, she welcomed their only daughter Alex in May 1973. Unfortunately, the marriage lasted till 1979.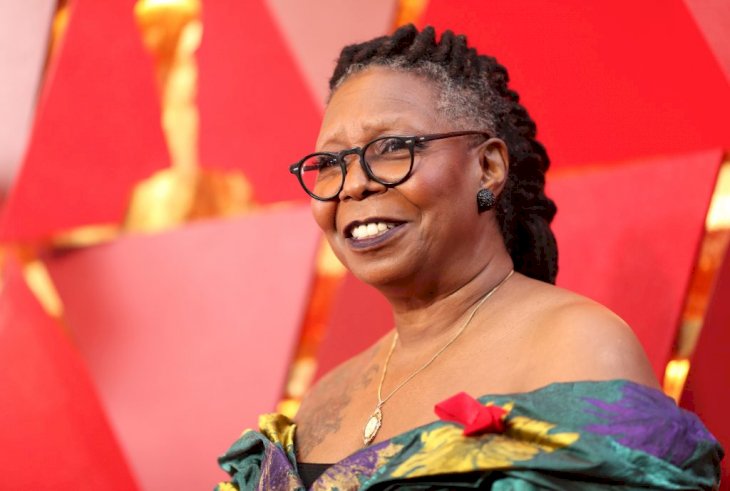 Whoopi Goldberg at the 90th Annual Academy Awards at Hollywood & Highland Center on March 4, 2018, in Hollywood, California. | Photo by Christopher Polk/Getty Images
Years after parting with Alvin, she got engaged with a cinematographer, David Claessen, in 1986. The marriage lasted for just two years before breaking it off without any child.
Goldberg's third marriage was in 1994 to Lyle Trachtenberg, an actor and ITSE Union organizer. It was the shortest of her marriages as it lasted just a year without any child.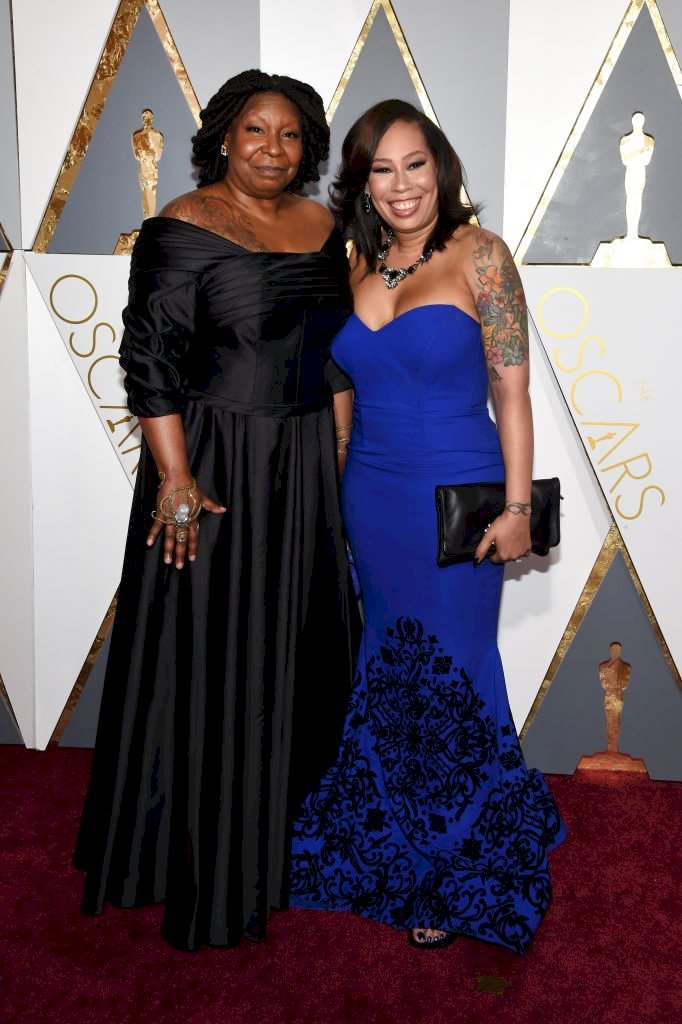 Whoopi Goldberg and Alex Martin at the 88th Annual Academy Awards at Hollywood & Highland Center on February 28, 2016 in Hollywood, California. | Photo by Ethan Miller/Getty Images
MARRIAGE WASN'T FOR GOLDBERG
In a candid interview years after her three failed marriages, Goldberg opened up about why the institution wasn't meant for her. She explained that the societal pressure on women to settle down pushed her to try so hard at marriage. According to her, it wasn't a lack of trying. Rather, it wasn't just for her. In her words:
"I'd be thinking, why don't I feel the thing that I'm supposed to? Then one day I thought: I don't have to do this. I don't have to conform. I tried marriage, and it wasn't for me. You can't be in a marriage because everybody's expecting you to."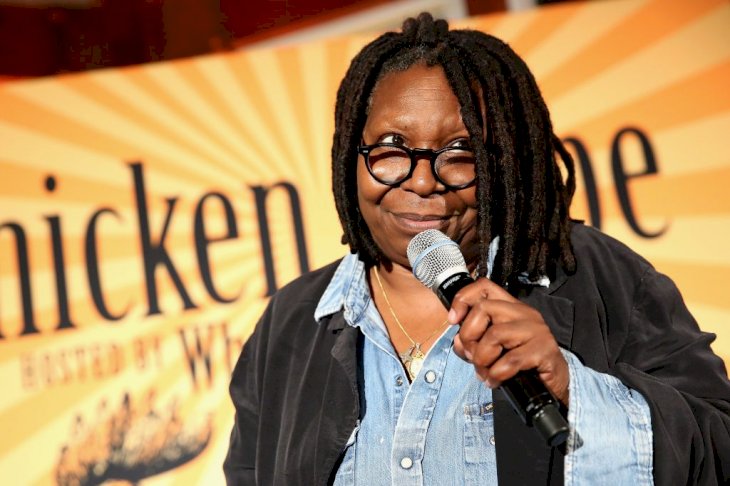 Whoopi Goldberg during Food Network & Cooking Channel New York City Wine & Food Festival at The Loeb Boathouse on October 15, 2015, in New York City. | Photo by Monica Schipper/Getty Images for NYCWFF
WHOOPI IS A PROUD GRANDMOTHER AND GREAT-GRANDMOTHER
Amid the failure of her three marriages, Goldberg got the greatest gift of becoming a grandmother and a great-grandmother. She first became a grandma at 34 when her daughter Alex welcomed Amarah Skye.
Then came granddaughter Jerzey and grandson Mason. In 2014, "The View" co-host reached another milestone and became a great-grandmother at 58 when Amarah welcomed daughter Charlie Rose. Both her grandkids and great-grandkids have cute names for the talented actress, and she shares a tight bond with them.