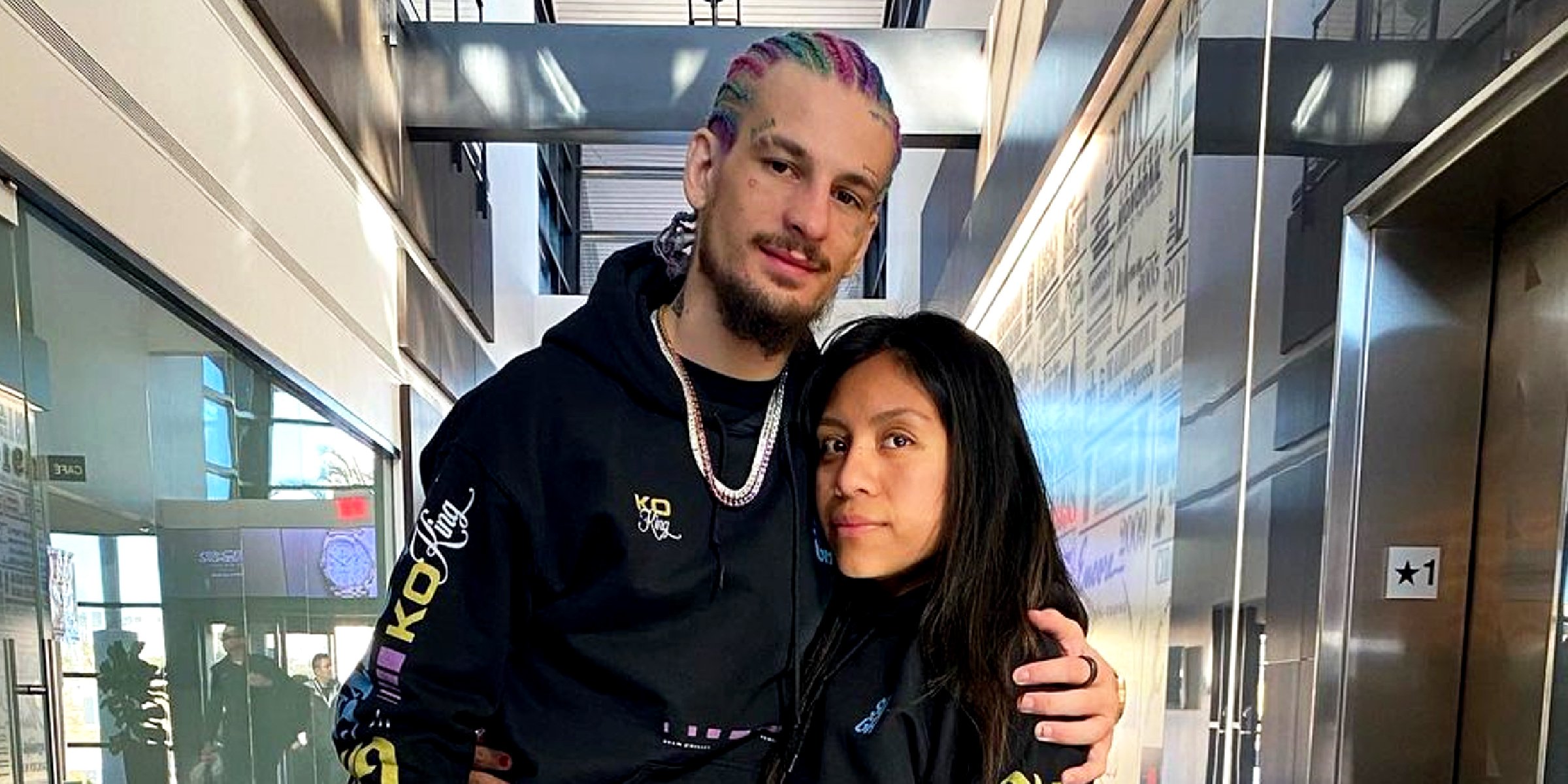 Sean O'Malley and His Wife, Dany, Posing for a Picture | Source: Instagram/sugasean
Who Is Sean O'Malley's Wife Danya? The Couple Are Happy in Their Version of an Open Relationship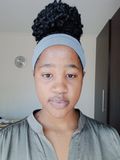 As Sean O'Malley forges a promising path in the UFC, the mixed martial arts fighter leads an unconventional love life alongside his partner of many years, Danya Gonzalez. The couple has also started their family, having welcomed a baby girl two years ago.
Sean O'Malley, a.k.a. Sugar, is known for his cheerful personality and out-of-the-ordinary hairstyles. The MMA fighter gained a large fandom following his impressive finishes during fights. He has competed – and won – against other known fighters, such as Thomas Almeida, Kris Mouhtino, and Raulian Paiva.
Despite some losses, O'Malley is seen as "the next big thing" in the UFC. While he gradually rises to global fame, his wife, Danya Gonzalez, is also an established entrepreneur, a jiu-jitsu fighter, and a photographer. The couple has also been open about the dynamics of their relationship.
Sean O'Malley's Wife – Danya Gonzalez: A Hairstylist and a Mom
Danya Gonzalez works as a professional hairstylist and runs Hairapy by Danya in Phoenix, Arizona. She offers a wide range of gender-inclusive hair services, such as styling, precision haircuts, hair dyeing, and color corrections.
Gonzalez also has a website where potential clients can choose their preferred hairstyles and book appointments. She promotes her impressive work on her Instagram page, which boasted a whopping 13.8K followers at the time of publication.
Her partner, Sean O'Malley, is among her regular clients, as he makes frequent appearances on her page. Showing his support, O'Malley also flaunts his hairstyles on his socials, often color-coding his outfits according to the colors in his hair.
Gonzalez is also a skilled jiu-jitsu fighter and has competed professionally in many tournaments. She trains with O'Malley from time to time. According to Sports Manor, Gonzalez also works as a professional photographer for O'Malley.
In 2020, Gonzalez appeared on the 108th episode of O'Malley's podcast "The Timbo Sugar Show," where she brought along their baby, a newborn infant at the time. Gonzalez revealed a little about her family life growing up, saying she lived in a four-bedroom house with her mother and five siblings.
Gonzalez grew up with five brothers and a sister, whom her husband would spend time with during the early stages of their relationship. Despite being in the spotlight due to O'Malley's fame, she doesn't share much about her family or upbringing on her social media.
Sean O'Malley and Danya Met in a UFC Gym
While on "The Timbo Sugar Show," Sean O'Malley talked about how he first met Danya Gonzalez. O'Malley was training at a UFC gym when he noticed Gonzalez and her sister leaving. His co-host, Tim Welch, encouraged him to ask for Gonzalez's Instagram, and they started talking.
O'Malley added that Gonzalez was reluctant to go on their first two dates because she felt "guilted" into them. Still, their romance flourished, and O'Malley became Gonzalez's first "real boyfriend."
When O'Malley first approached Gonzalez, she thought he was 15. On the contrary, he was 20 years old but was still three years younger than her. O'Malley was still up-and-coming as a young UFC fighter and couldn't afford a place of his own.
So Gonzalez allowed him to stay in her home with her family. He did his best to help her financially, but she still handled most of their living expenses. At some point, her friends began suspecting that O'Malley was piggybacking off Gonzalez, but he worked hard enough to prove them wrong.
Danya Gonzalez and Sean O'Malley Have an Open Relationship and Have Threesomes
In 2021, Sean O'Malley appeared on an episode of the "Full Send Podcast," where he revealed the dynamics of his relationship with Danya Gonzalez. The couple – who would have been together for eight years as of 2022 – isn't afraid to invite a third person when they're sexually intimate.
O'Malley explained that when he and Gonzalez first got together, he told her that he didn't see himself only having one sexual partner. The couple then based their dynamic on the fact that they couldn't control each other or their feelings, and each consented to an open relationship.
O'Malley even recalled when Gonzalez encouraged him to hook up with another woman following one of his meet-and-greets. Yet, despite agreeing to an open relationship, the mixed feelings that arose from it were still inevitable.
O'Malley recounted another instance where he developed feelings for another woman with whom he'd been intimate. It led to a temporary separation between him and Gonzalez, but they eventually reunited. He claimed to have learned from that experience and has since avoided having feelings for another sexual partner.
O'Malley added that transparency and the willingness to have uncomfortable conversations were essential for a sexually open partnership to work. He also thought all relationships should follow the same path as his.
Sean O'Malley's Daughter Is Named after His Mommy
Sean O'Malley and Danya Gonzalez haven't shared their daughter's birthdate. However, she was likely born sometime in 2020. The couple named her Elena Louise, after her paternal grandmother and great-grandmother.
On the 108th episode of "The Timbo Sugar Show," O'Malley gushed over his daughter as he played with her. He admitted that it was hard to put Elena Louise down once he held her in his arms. He then joked that he probably spoke more Spanish with Elena Louise than her mother did.
Besides being a professional UFC fighter alongside his partner, like retired MMA fighter José Aldo and his wife, O'Malley is also an avid video game player. However, the arrival of his daughter caused a shift in his priorities. When he isn't in the ring, he spends most of his time bonding with Elena Louise.