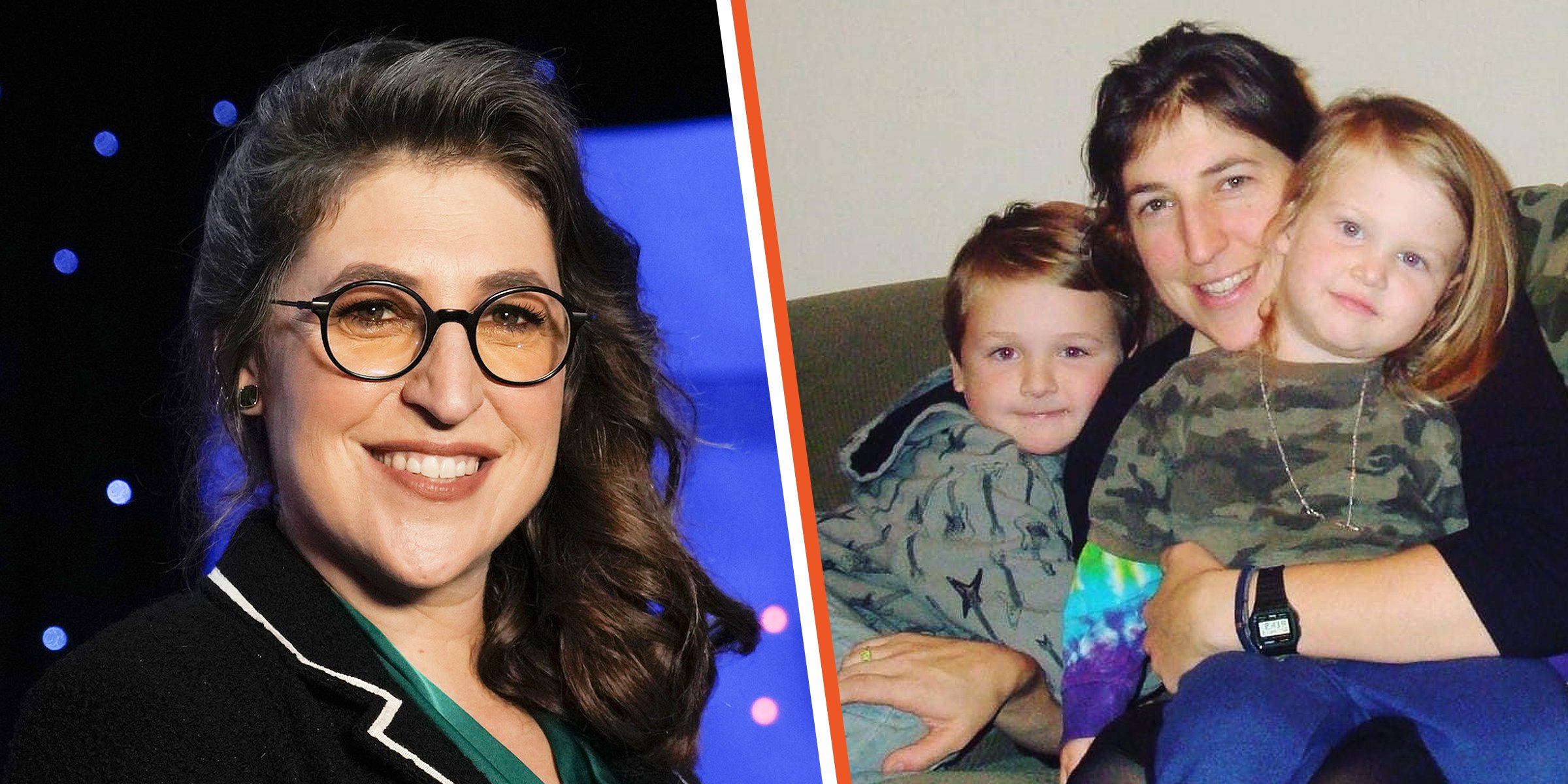 Mayim Bialik | Mayim Bialik, Miles, and Frederick | Source: Getty Images | Instagram/missmayim
Who Is Miles Roosevelt Bialik Stone? Meet Mayim Bialik's Son Who Is Her Biggest Supporter

Mayim Bialik is a famous American actress, author, and game show host. "The Big Bang Theory" star is a doting mom of two, and Miles Roosevelt Bialik Stone is Mayim Bialik's son.
Mayim Bialik has two sons, the eldest being Miles Roosevelt Bialik Stone. She may be a famous actress now, but acting isn't her only career path. She has a Ph.D. in Neuroscience, which she completed in 2007, after which she focused on neuroscience over Hollywood.
She didn't do this for long, though, as she soon returned to the entertainment industry. One of the main reasons for her return was her desire to spend more time with her family.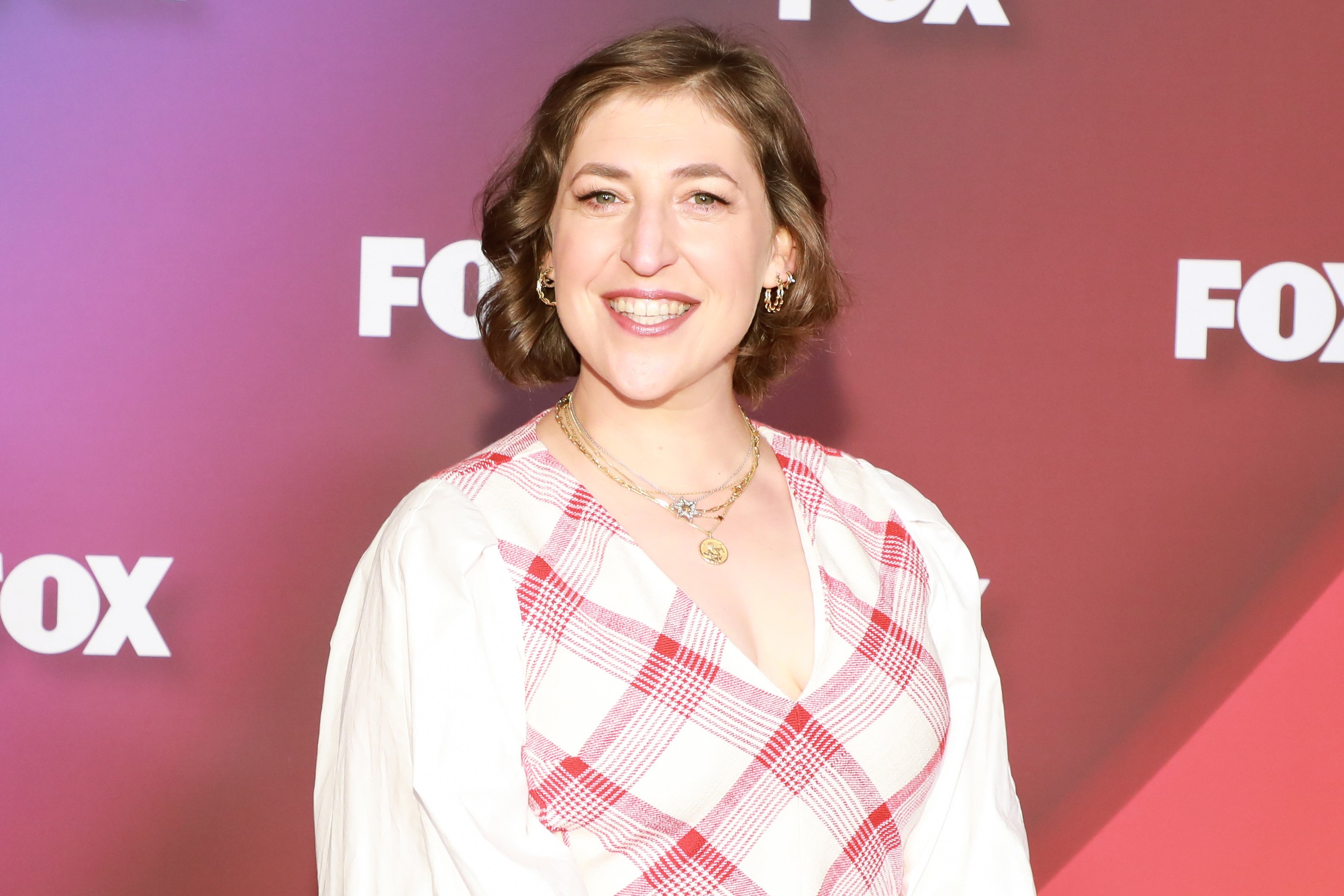 Mayim Bialik attends the 2022 Fox Upfront on May 16, 2022, in New York City. | Source: Getty Images
The actress revealed in 2012 that she decided to act because she "figured actors never work," and she said it was the "perfect job to have." She split time between her career and family, and while she's already a famous actress, her most significant role is being a mother to her children.
Mayim has been open about her struggles as a working mother. In May 2022, Mayim shared a relatable post on TikTok on the struggles of parenting. The clip showed her lying on the floor with a spatula in her hand, and she wrote, "Having a tired mom moment, but your kids are savages with no filter."
Judging by the hashtags on the video, Mayim may have been referring to her latest film, "As They Made Us." She lip-synched a conversation between two characters in the movie, played by Dianna Agron and Candice Bergen, and pretended to cry in the clip.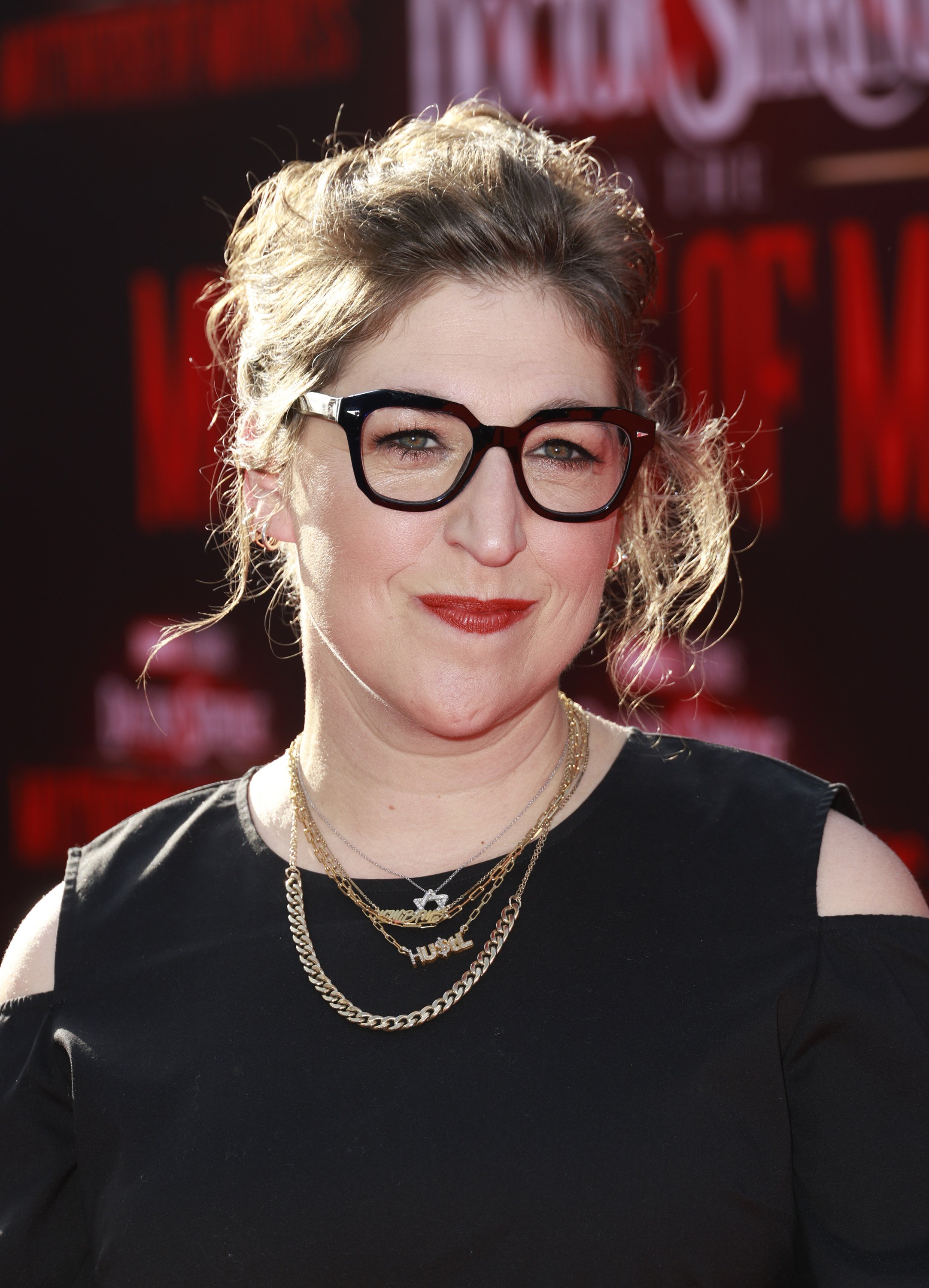 Mayim Bialik at Dolby Theatre on May 02, 2022, in Hollywood, California. | Source: Getty Images
Mayim Bialik Is a Mom of Two
Mayim Bialik is a proud mom of two children, Miles and Frederick. She became a mom before scoring her role as Amy in the popular TV sitcom, "The Big Bang Theory." She shares her children with her ex-husband Michael Stone.
She revealed in September 2020 that her kids aren't big TV watchers, especially sitcoms. Even though she sometimes brought them to work, they hadn't seen her show.
According to her, they only know "bits and pieces" about her career. She also said when they go shopping at the supermarket, people recognize her, and then her kids "remember that I'm not normal at all."
In early 2021, the star said on Us Weekly's "Watch Us" podcast that her kids like watching things like "Avatar." However, Miles and Frederick's mom did share that they've watched her other show called "Call Me Kat."
Mayim explained that her kids watched the show with their father, her ex-husband Michael. She said she didn't watch her shows and wasn't willing to watch them with her children and hear them say things like she looks weird.
Who Is Miles Roosevelt Bialik Stone? Get To Know Mayim Bialik's Older Son
Mayim Bialik's son, Miles Roosevelt Bialik Stone, was born in 2005. His mother gave birth to him years before she relaunched her acting career. Mayim was still studying for her Ph. D. then and reportedly starred in the sitcom "Curb Your Enthusiasm" after Miles was born.
The former "Blossom" child star said during a 2021 interview that her firstborn son Miles was the one who informed her about the job opening on "Jeopardy!" He told his mom that he found out about it on the internet and that she should make inquiries. Mayim mentioned how "really proud" and "very excited" her son was.
Meet the Actress' Younger Son, Frederick
Frederick Heschel Bialik Stone is another of Mayim Bialik's sons, born in 2008. By then, his mother had already started focusing on her acting career after earning her Ph.D. She appeared in "The Big Bang Theory" two years after his birth.
Of the actress's two sons, Frederick is the least enthusiastic about his mother's career as an actress. When she got the job as the host of "Jeopardy!" she said Frederick wasn't that excited.
The 46-year-old said Frederick doesn't like that she's in the entertainment industry and will often "criticize" what she looks like, which she said is standard with 12-year-olds.
Mayim's Controversial Motherhood Takes
Mayim Bialik has sometimes found herself in hot water and raised eyebrows while sharing her takes on motherhood over the years. In 2014 during an interview with HuffPost Live, she spoke out about how she was criticized in 2011 after posting a photo of herself breastfeeding her son Frederick, who was three years old, on a subway.
She said that she received "a tremendous amount of backlash." Other controversial admissions by the actress include giving birth to her second child in front of her ex-husband Micheal and son Miles. She said her son cut the umbilical cord and held his little brother a few moments later.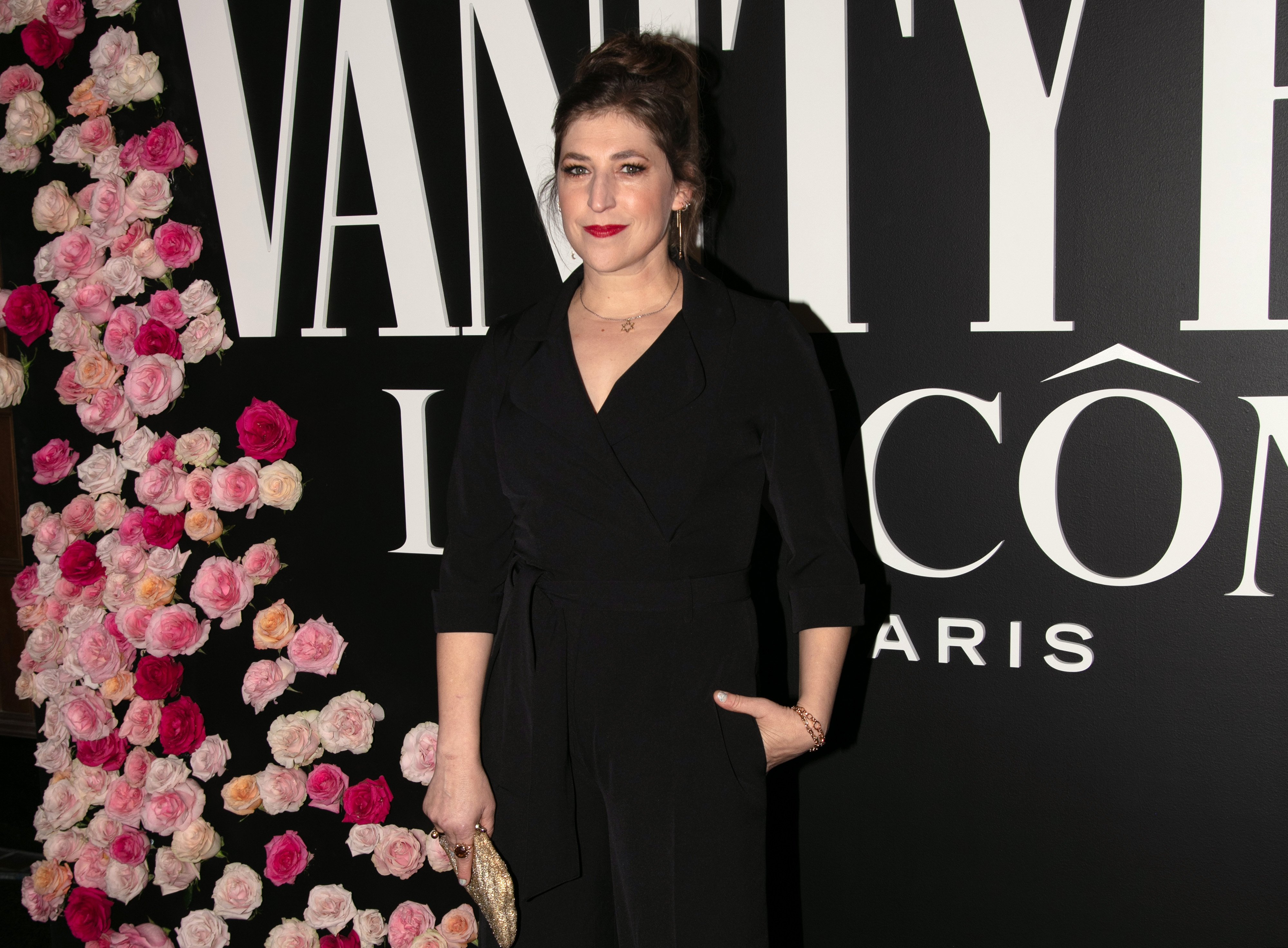 Mayim Bialik at Mother Wolf on March 24, 2022, in Los Angeles, California. | Source: Getty Images
Mayim has also defended her decision to breastfeed her toddler. She once expressed that it was okay for her to keep nursing her child as it worked for her.
All that didn't stop the mother-of-two, and she has written books about parenting. One of her books, "Girling Up: How to Be Strong, Smart, and Spectacular," was released in 2017. She revealed her reason for writing the book to HelloGiggles after its release by saying:
"...I wrote it because I think there's information in it that was missing when I was a kid and that girls deserve to have, especially in the 21st century when things are very different than they were when I was growing up."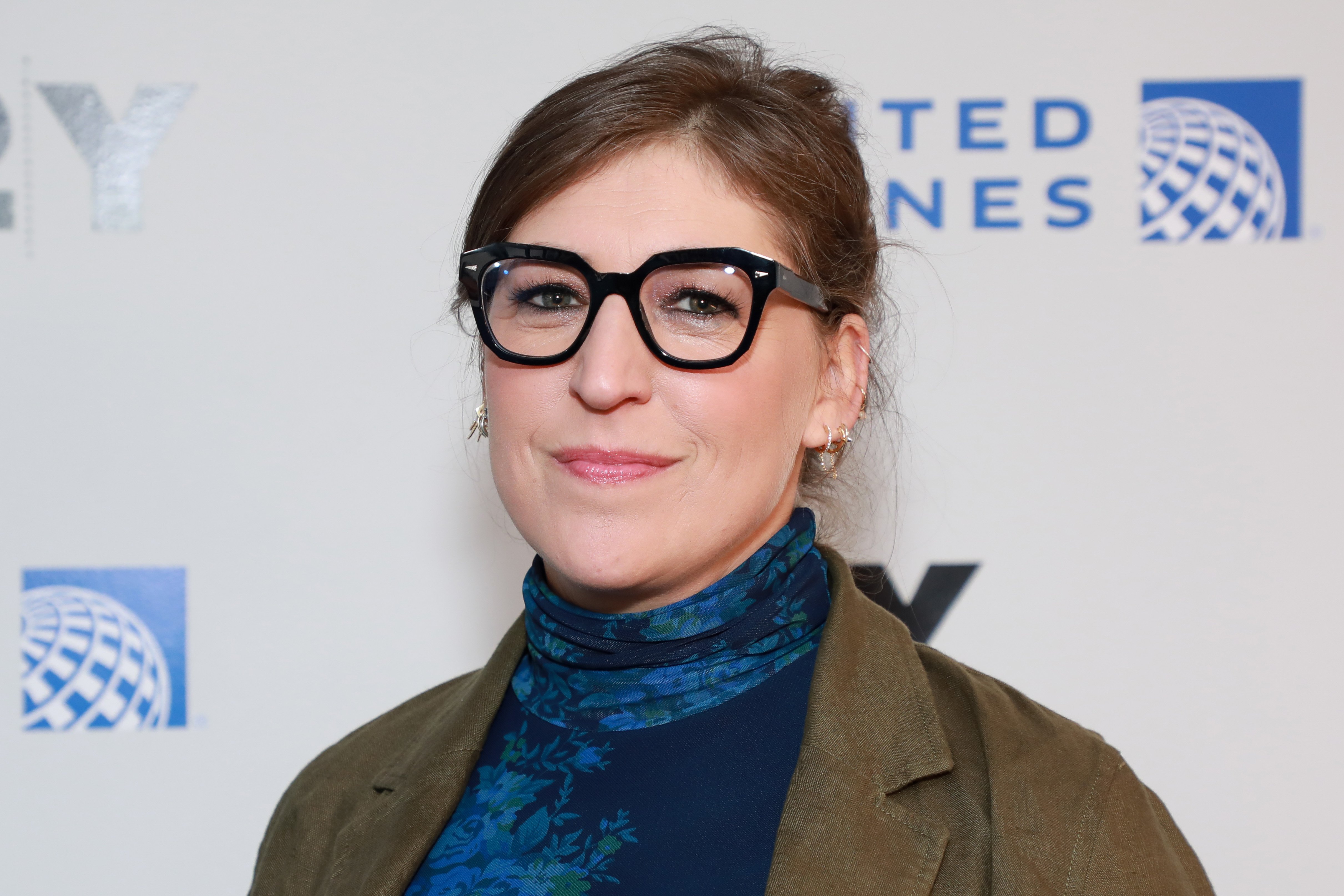 Mayim Bialik at 92Y on April 04, 2022, in New York City. | Source: Getty Images
Where Is the Father of Mayim Bialik's Kids?
Mayim Bialik and her ex-husband, the father of her kids, divorced after about ten years of marriage. She had spoken about her divorce and said her relationship wasn't anything "particularly exceptional." However, she did also say ending the relationship was difficult.
The former spouses' divorce was finalized in 2013. They reached an agreement concerning child support, custody of their kids, spousal support, and property division. Mayim had said they aimed to continue raising their kids together.
The information in this article is not intended or implied to be a substitute for professional medical advice, diagnosis or treatment. All content, including text, and images contained on TheCelebritist.com, or available through TheCelebritist.com is for general information purposes only. TheCelebritist.com does not take responsibility for any action taken as a result of reading this article. Before undertaking any course of treatment please consult with your healthcare provider.