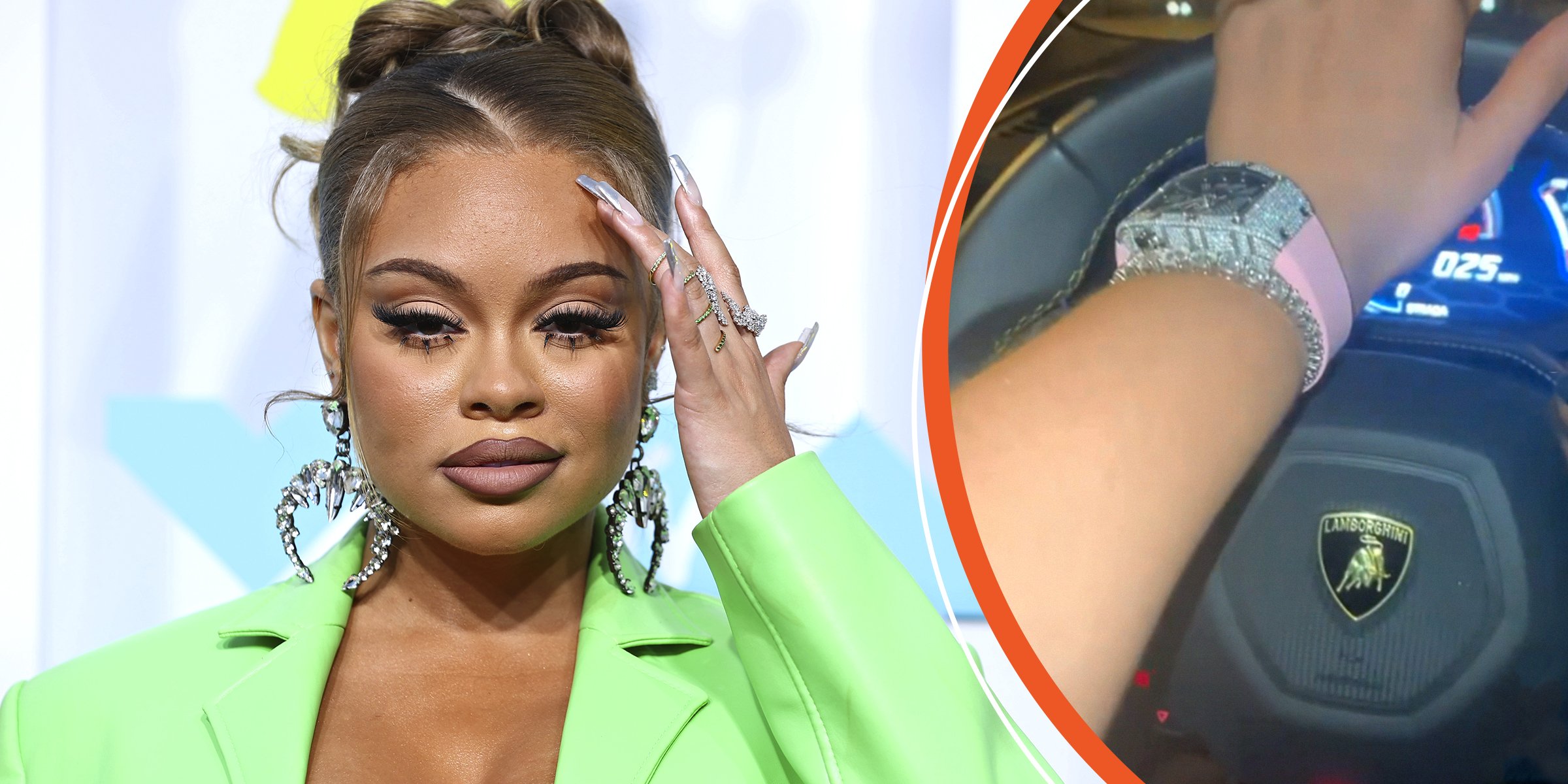 Rapper Latto | Source: Getty Images | instagram.com/latto777
Who Is Latto's Boyfriend? He Makes Her 'Too Happy in Love' & Once Gifted Her a Lamborghini

At eight, Latto knew what she wanted in life and dedicated her time to mastering the rap game, not taking time off for sport and extramural school activities or a job. Her hustle earned her a spot in the hip-hop industry and the love of a secret boyfriend.
Latto has been in a monogamous relationship for over two years with a person she only refers to as her man in sporadic social media posts and interviews. The "Big Energy" star is adamant about not revealing more than her relationship status, having to expose a lot of her life already.
The rapper was born in Ohio to a teen mom and raised in Atlanta. She regularly interacts with the Jackpots, what she dotingly calls her fandom, on social media and follows a few of them. Recently she had to clap back when a Twitter user came for her relationship.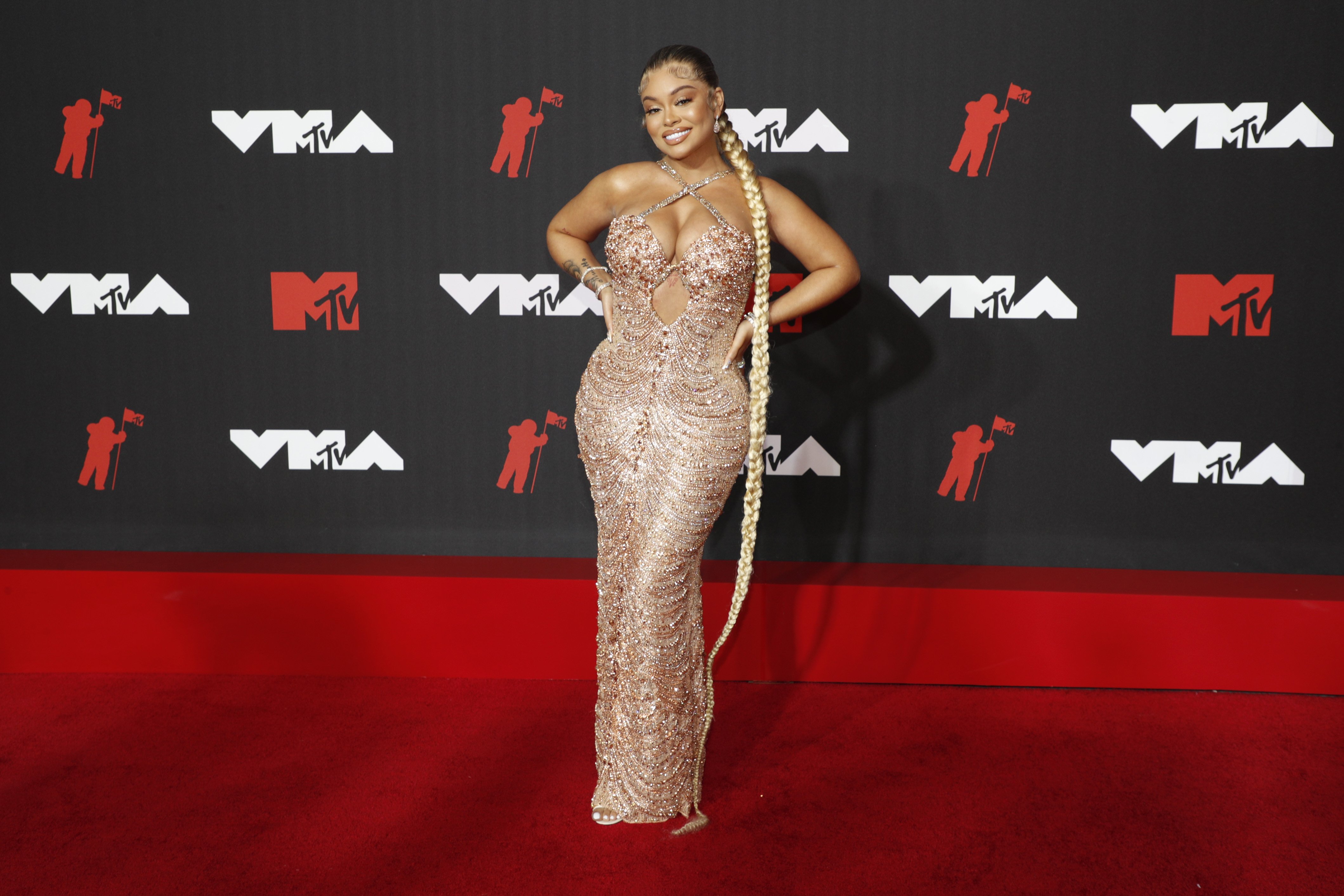 Latto attends the 2021 MTV Video Music Awards at Barclays Center on September 12, 2021 in the Brooklyn borough of New York City. | Source: Getty Images
Latto Loves to Show Off Her Boyfriend's Sweet Gestures
The December baby was spoilt with a surprise dinner for her 23rd birthday. The room was adorned with rose gold balloons and her pictures, with a DJ and bougie entertainment from Bankhead Violinist.
Her man gifted her a diamond-encrusted Richard Mille watch that retails in the $100,000+ range and a brand-new turquoise Lamborghini. But it was the fireworks that made the rapper cry.
The Capricorn shared in her Insta stories that she had a "whole panic attack." She is seen in her shiny new Lambo drinking water while composing herself.
Fans Think They Know Who Latto's Boyfriend Is
Latto's discretion has only piped the interest of the Jackpots, who drew their gaze away from a photo of her in a tiny leopard bikini long enough to "identify" the photographer's shadow. According to The Shade Room, fans estimated it was 21 Savage's outline next to her.
She jokingly tweeted that her man was "not happy" with her F.N.F. verse.
The star has been linked to fellow Atlanta rapper 21 Savage for months. 21 Savage is said to have been in Puerto Rico in December 2020 when Latto was celebrating her birthday on the island. She identified the shadow as her best friend, Lexy.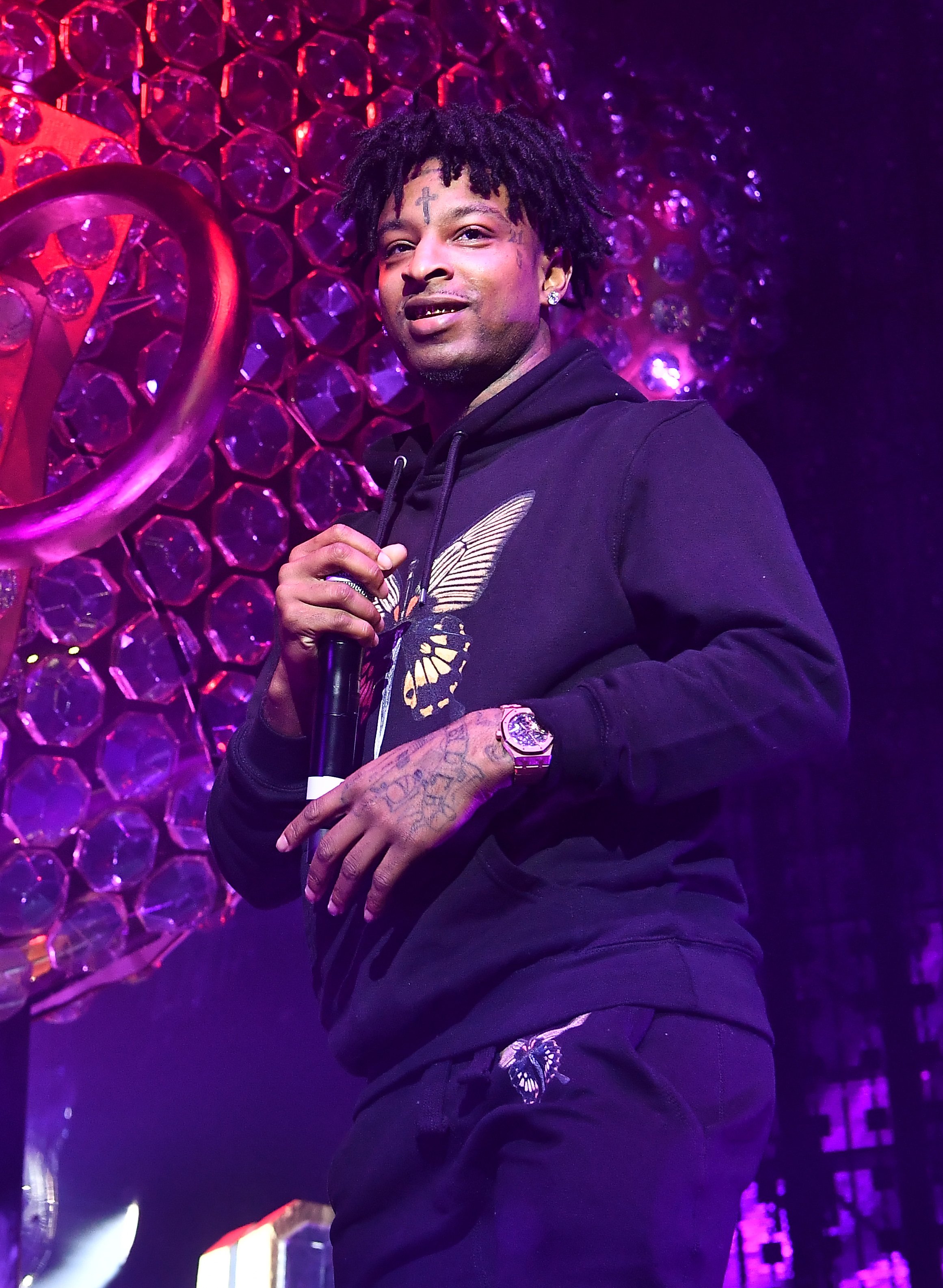 Rapper 21 Savage performs onstage during Lil Baby & Friends concert to promote the new release of Lil Baby's new album "Street Gossip" at Coca-Cola Roxy on November 29, 2018 in Atlanta, Georgia. | Source: Getty Images
Latto Defends Her Man from Haters
The rapper shared a screen grab on March 28, 2022, of a chat with her man to illustrate how supportive he is. He tells her everything is falling into place for her, assuring her that no one can stop her. The message overwhelmed the rapper so much that she cried in a hookah bar.
In a now-deleted message, a Twitter user downplayed Latto's beau's emotional gestures. The "I Just Called" muso clapped back by listing all the luxury gifts he has given her and explicitly underscored his physical attributes in all caps:
"What's bare minimum? The Lamborghini he bought? The pink corvette? The pink Richard Mill? 1 of my 20 birkins? Aint nun bare minimum bout my love life babe. [… ] But it's his emotional support that do it for me! (sic)"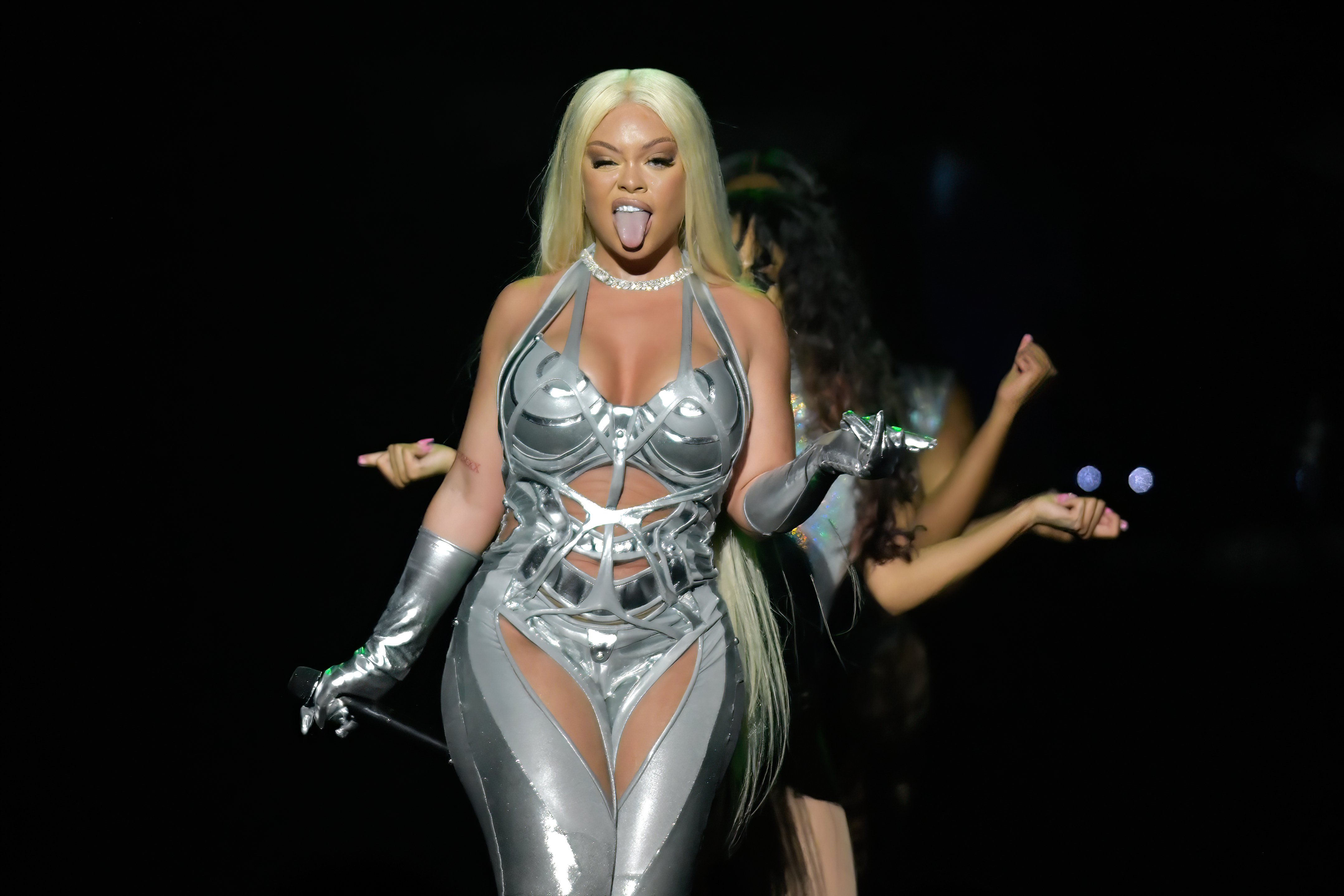 Latto performs onstage during the opening night of The Special Tour at FLA Live Arena on September 23, 2022 in Sunrise, Florida. | Source: Getty Images
Latto Feels Secure with Her Boyfriend
In an in-depth interview with Jason Lee on Hollywood Unlocked, she praised Cardi B for balancing her children with a career and briefly spoke about how her man was secure with her success:
"My relationship has helped me behind the scenes and in the actual industry. Emotionally, when I'm just over it, when I need advice, and I need to know certain things that I didn't know, he be there for me."
Her secret boyfriend is also the inspiration behind many of her hits. She told the Jackpots: "I can't stop making music about my man. I'm too happy in love."
She jokingly tweeted in September 2022 that her man was "not happy" with the verse she contributed to the remix of GloRilla and Hitkidd's hit "F.N.F (Let's Go)." The hip-hop track is an anthem to being single and not caring about men cheating.