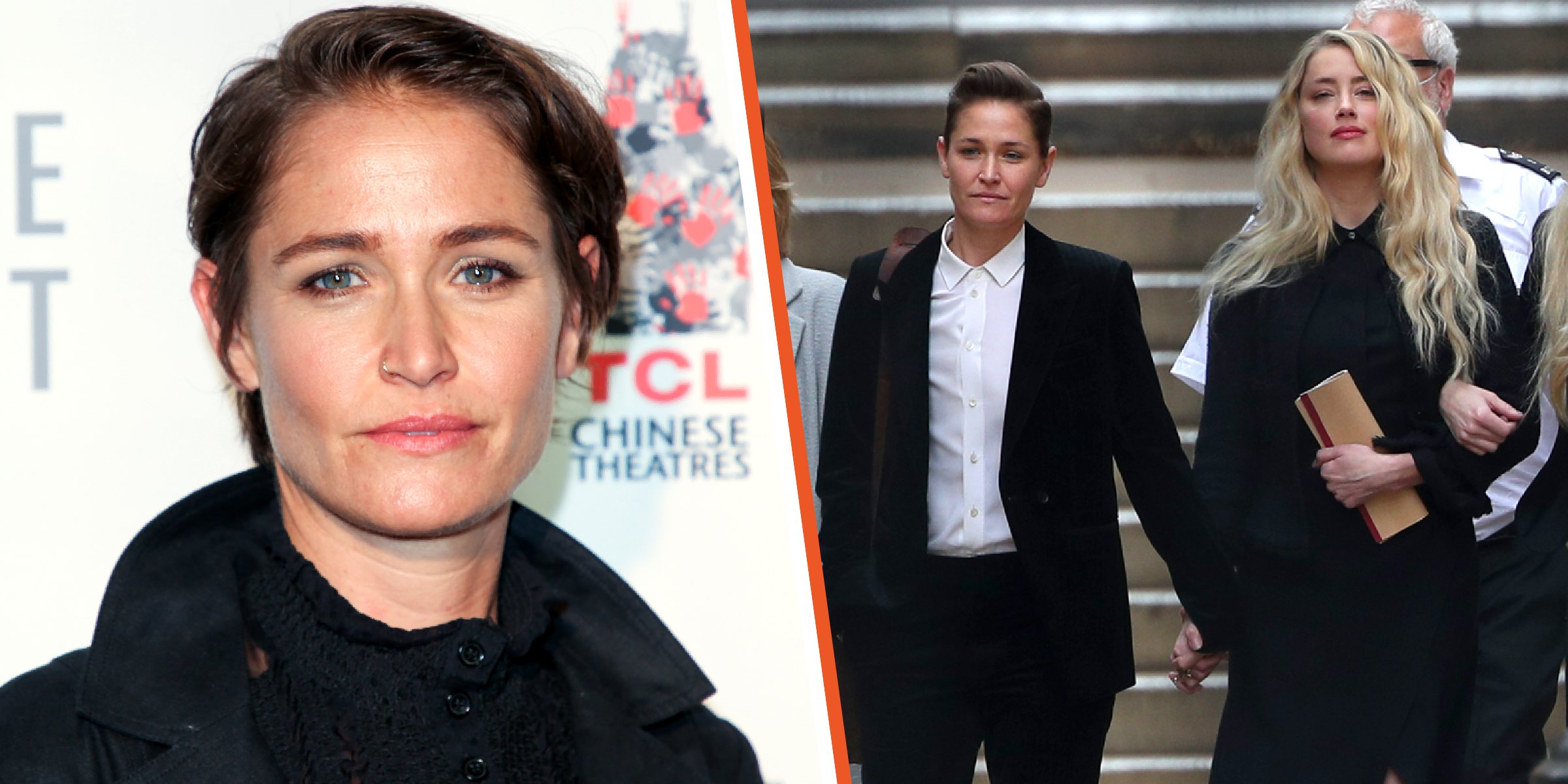 Getty Images
Who Is Bianca Butti? Everything about Amber Heard's Ex-girlfriend and Their Relationship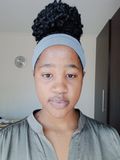 Bianca Butti was still by Amber Heard's side when the actress entered a new phase in her life. Butti also experienced circumstances that changed her. The difference is that Heard became responsible for a life, while Butti had to fight for hers, not once but twice.
Bianca Butti has tried her hand in several disciplines in the film industry, including acting, writing, set decoration, producing, and directing. She is best known for her skills in cinematography, working on shows like "Love and Hip-Hop" and "VH1."
She is known to have been "Aquaman" actress Amber Heard's last lover to date. The two reportedly started dating at the beginning of 2020 and separated in 2021, after nearly two years of romance.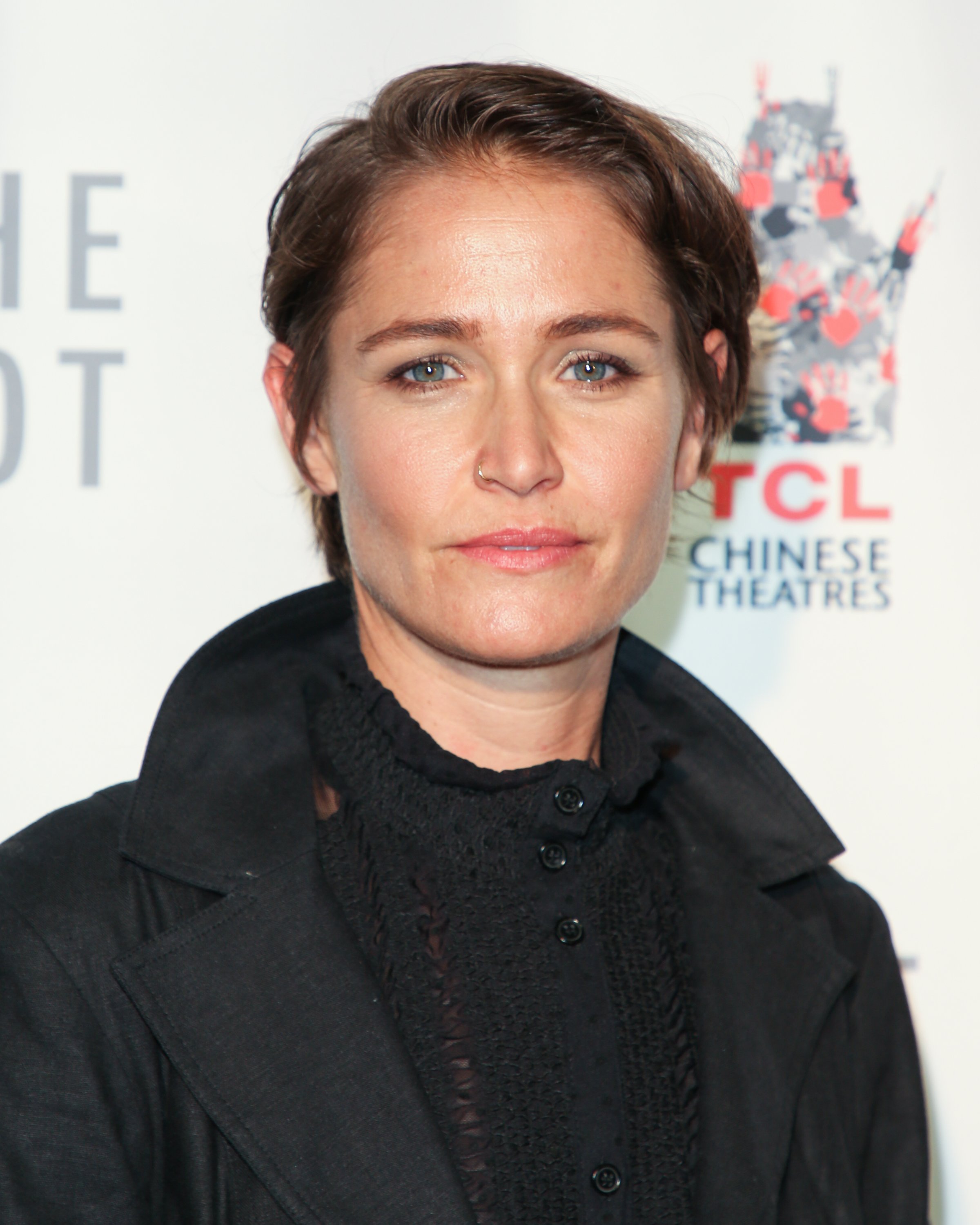 Bianca Butti at the screening of "An American In Texas" at the 2018 Dances With Films Festival in Hollywood | Source: Getty Images
WHO IS BIANCA BUTTI?
Bianca Butti was born and raised in Los Angeles, California, in 1981, and the "Hank and Asha" actress graduated with a Bachelor's degree in Cinema at San Francisco University.
She produced, and executive produced the movies "An American in Texas" and "The Uncanny" and worked on "6 Souls" as well as various other feature films. Butti was also a cinematographer on the shows "VH1" and "Love & Hip-Hop."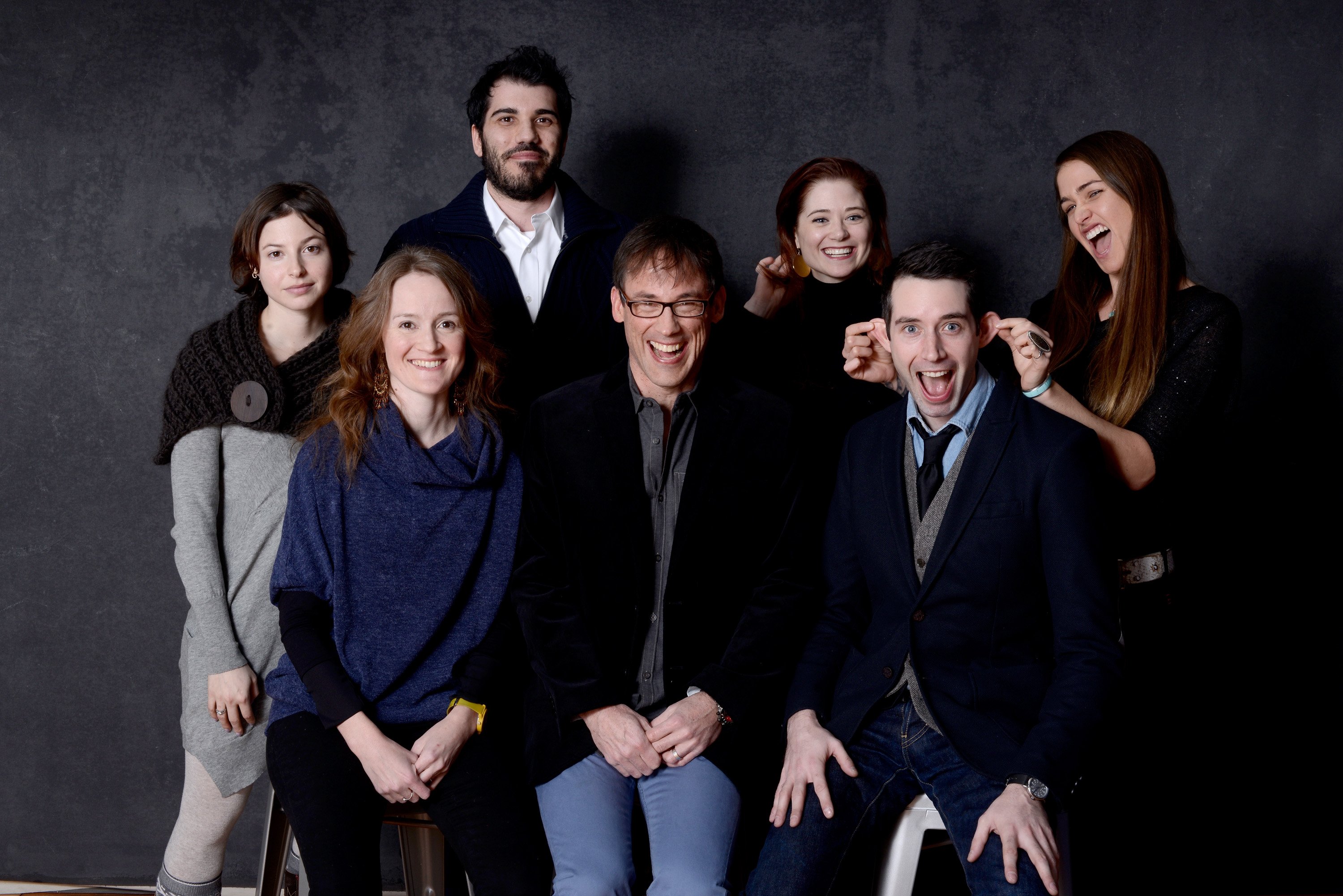 Bianca Butti and her team pose for a portrait during the 2013 Sundance Film Festiva In Park City | Source: Getty Images
She is running her own production company, Red Ink On Film, and continues to work as a cinematographer in her home city, Los Angeles.
BIANCA BUTTI'S BREAST CANCER FIGHT
People reported that Bianca's battle with breast cancer began in 2015. Following surgery and chemotherapy, the cinematographer was cancer free.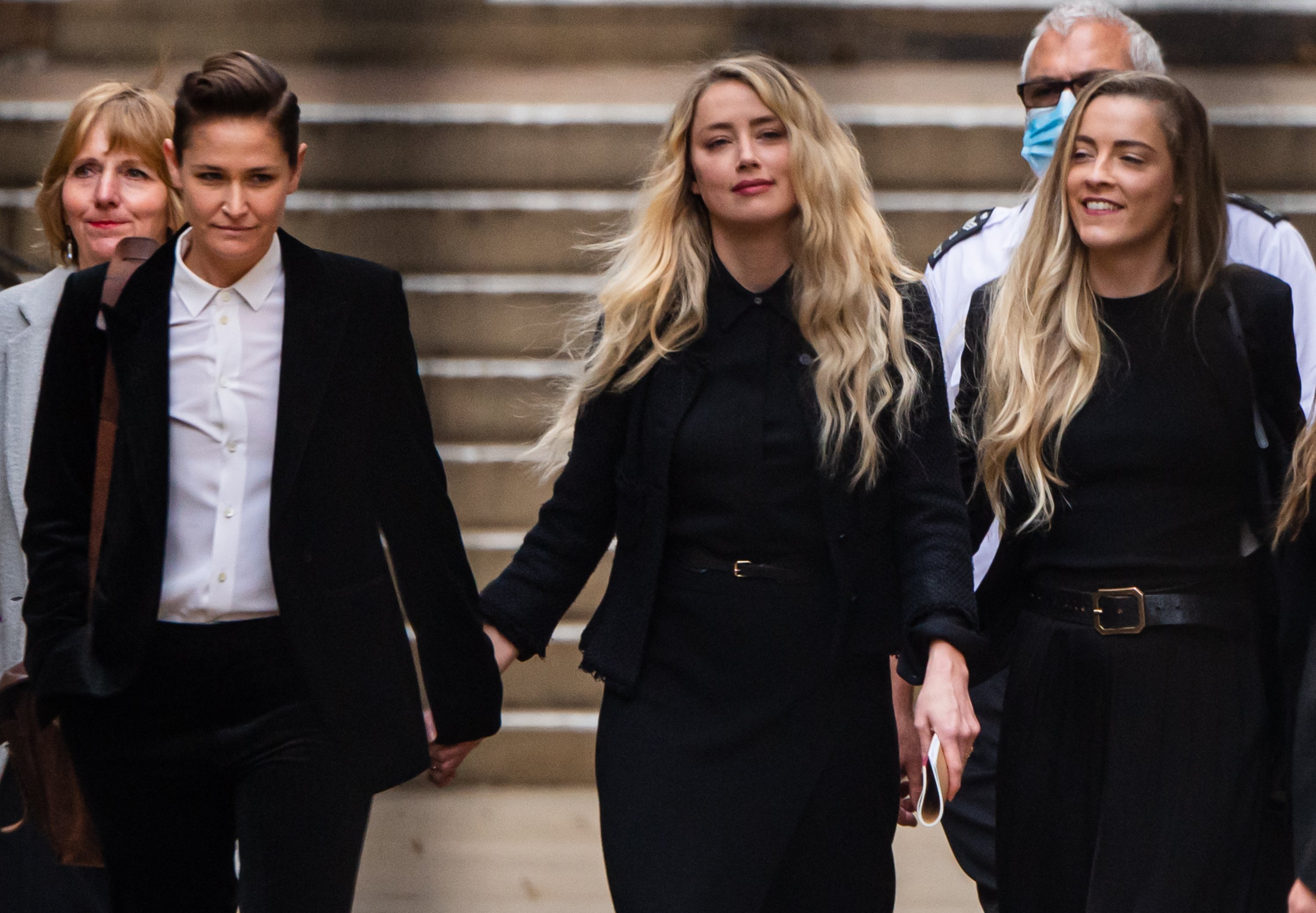 Bianca Butti, ex-girlfriend. Amber Heard, and her sister Whitney Heard leaving the Royal Courts of Justice in London. | Source: Getty Images
However, in March 2019, cancer came back as a new tumor developed. Empathetic of her struggle, her friends organized a GoFundMe account to help her raise funds to cover the medical bills she would be faced with.
After going through the traditional treatment, Butti wanted to try a different approach to her healing journey. Describing how she felt upon the second diagnosis, Butti said:
"I was diagnosed with cancer for the second time in March of this year. I was beyond devasted."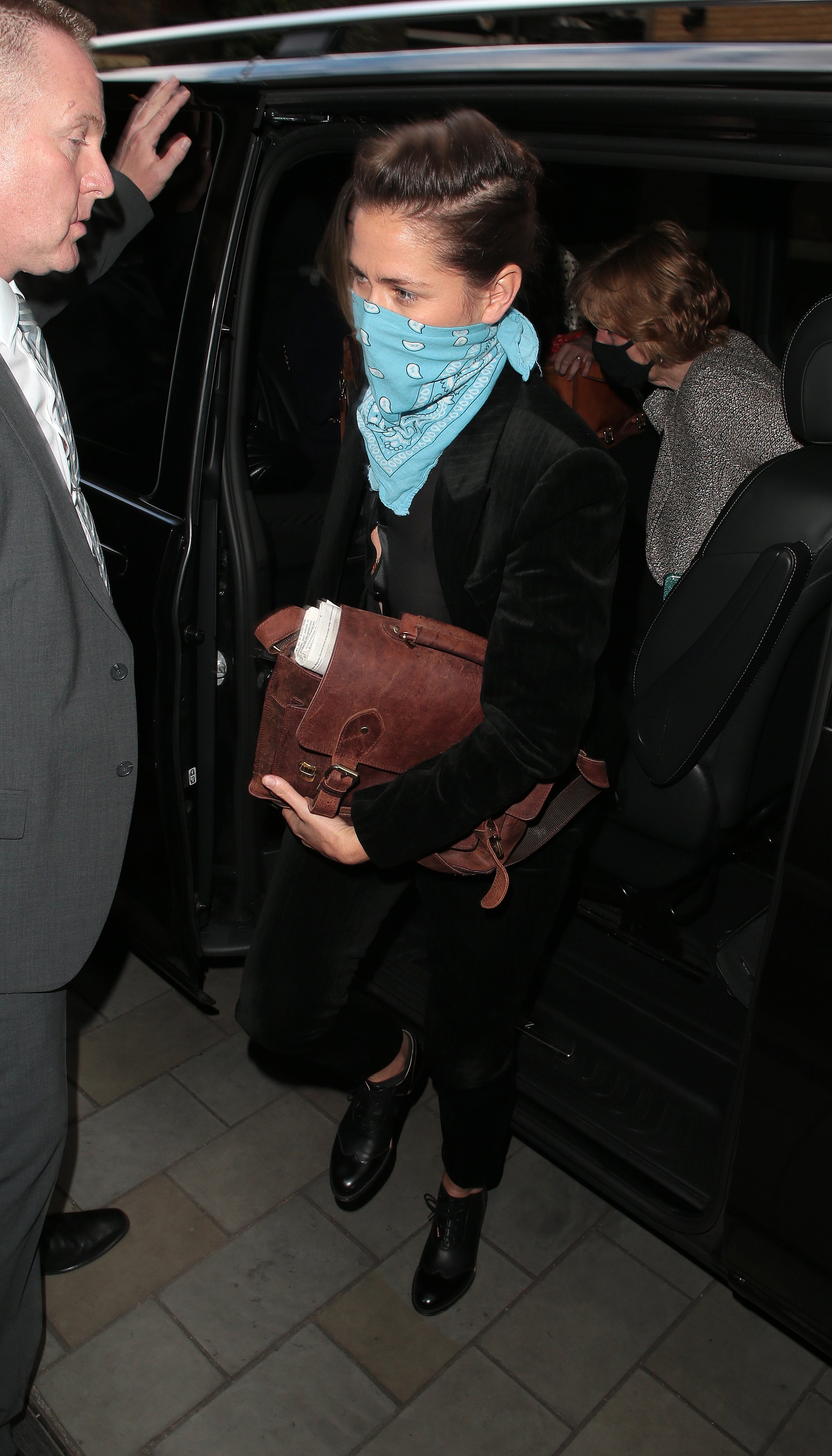 Bianca Butti arriving at her hotel after an appearance at Royal Courts of Justice in London | Source: Getty Images
Butti reflected on her experience as a cancer patient in her GoFundMe note, already having gone through it once, and shared:
" For cancer round two I felt more patient and well informed about what my options were for treatment, I firmly believe that the most powerful treatment is the treatment one believes in [...]."
On December 6, 2016, Butti underwent her first chemotherapy session, and she used a striking image to share the moment with her supporters on social media.
Bianca Butti with her ex-girlfriend, Amber Heard, arriving at the Royal Courts of Justice in London | Source: Getty Images
She needed a GoFundMe because her insurance did not cover "alternative treatments." Butti needed all the support she could get.
Butti is bravely vocal about her journey as a cancer patient, and she uses Instagram to update her supporters about each step she takes regarding her healing. In 2019, she wrote:
"In order to reach a place of real healing and repair of the body, one must be completely relaxed. It's amazing how difficult that can be! Working on that in a serious way. Meditation helps. Exercise helps. Beautiful landscapes help. Feeling supported by loved ones helps. Coming at it from all angles."
BIANCA BUTTI AND AMBER HEARD DATED FOR ALMOST TWO YEARS
Although the former lovers never formally confirmed their relationship, there were rumors of them "hooking up" gaining momentum when they made their first appearance together on January 14, 2020, at Palm Springs, kissing.
A source told US Weekly that Heard and Butti's romance stemmed from friendship and that the actress felt free expressing PDA in public, adding:
"Amber and Bianca are dating and hooking up. Amber is not trying to be low-key about it."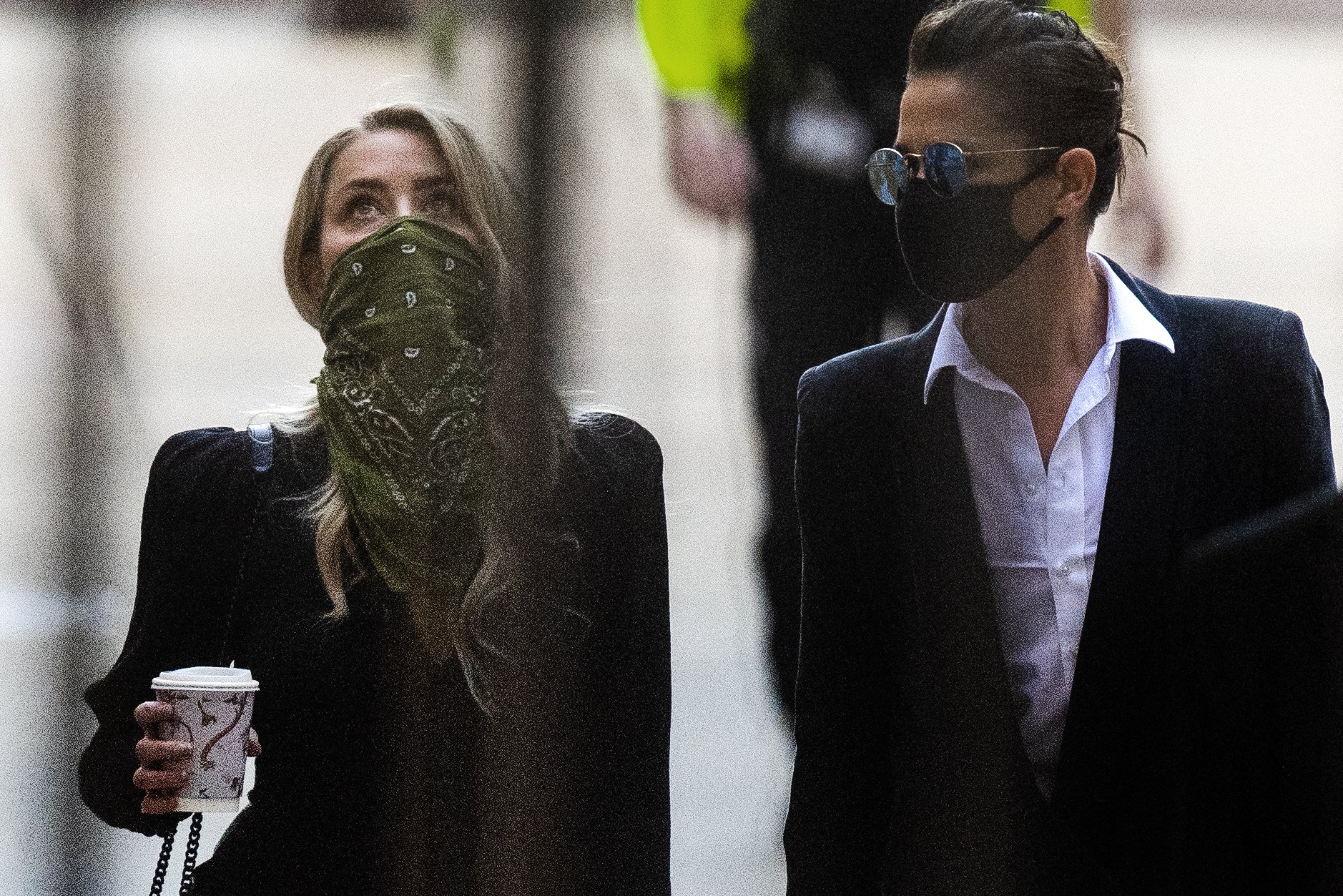 Bianca Butti and ex-girlfriend, Amber Heard, photographed arriving at the High Court in London Johnny Depp's libel case hearing against the publishers of The Sun | Source: Getty Images
On January 18, 2020, they attended the 4th Women's March together, further igniting the hearsay, and Heard later posted about the event on social media. Alongside a picture of herself, the actress expressed her pride in being a part of the fight for equality.
According to Mirror, an insider shared that Bianca and Amber's initial friendship formed a strong foundation for trust and comfort between the two. She claimed that Bianca always supported "The Rum Diary" actress.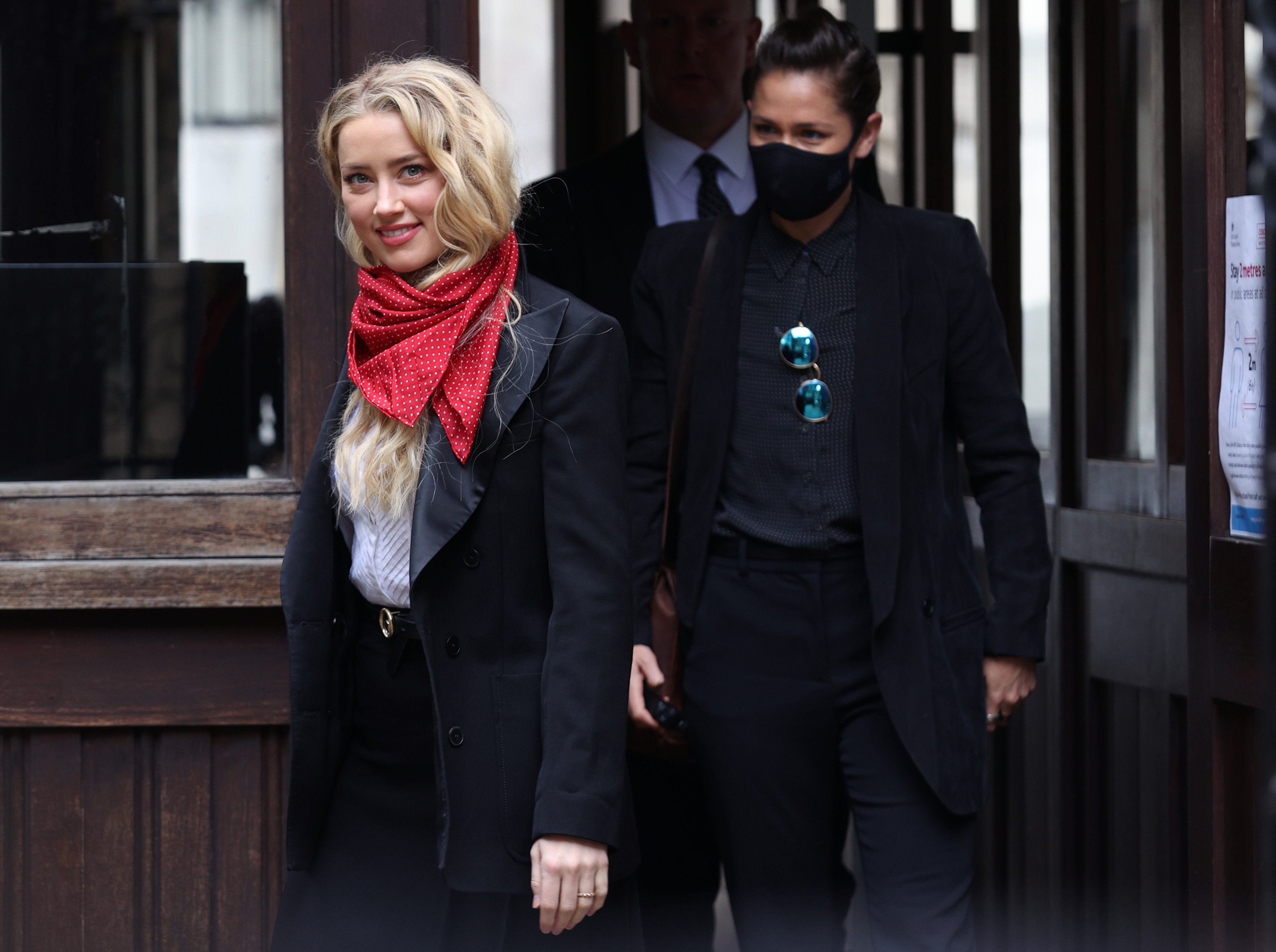 Bianca Butti and ex-girlfriend, Amber Heard, arrive at the High Court in London for Johnny Depp's libel case against the publishers of The Sun. | Source: Getty Images
While she was romantically involved with Bianca, Amber welcomed her baby girl Oonagh Paige Heard via surrogate on April 8, 2021. However, the actress insisted that she was her daughter's mother and father, as Bianca was not involved.
When filming for "Aquaman 2" ensued, Bianca's relationship with Amber became strained. According to a source that spoke to Mirror, Amber had become a very busy woman with her being a L'OReal representative and a mother.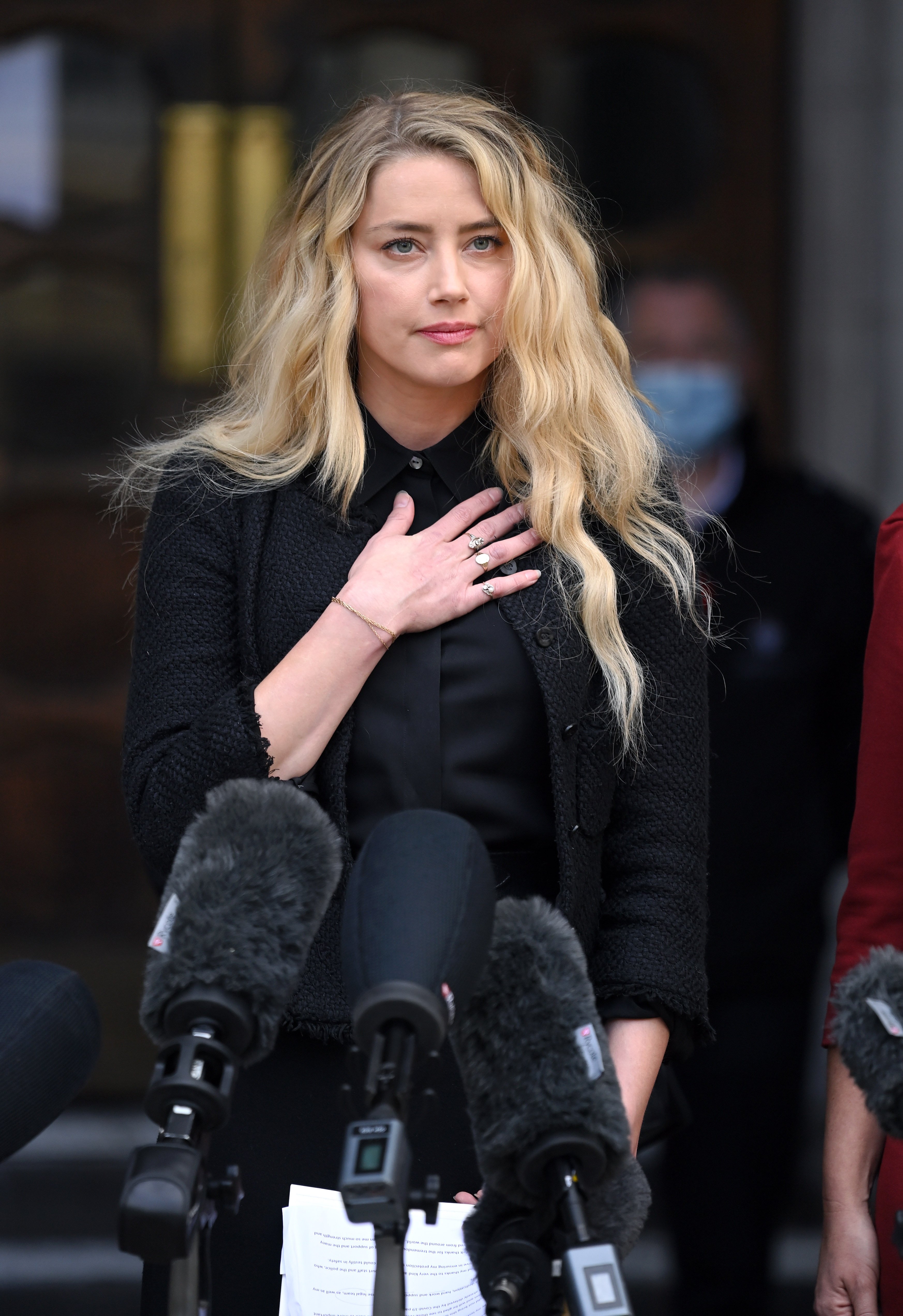 Amber Heard giving a statement at the Royal Courts of Justice in London | Source: Getty Images
The pair reportedly spent long periods of time continents apart, and the romance fizzled out under the pressure of Heard's busy schedule.
WAS BIANCA BUTTI AT AMBER HEARD AND JOHNNY DEPP'S TRIAL?
Bianca Butti reportedly didn't attend the defamation trial between Heard and her ex-husband, Johnny Depp, as the pair separated before the trial started.
Even though Butti wasn't present at the trial, she still followed its progress. On the day of the verdict, she shared a support message via Instagram that partially read:
" Amber is someone I am grateful to call a friend and no one, who stands up to speak the truth should be treated like this. My heart goes out to her durning these difficult times. No matter what happens #istandwithamberheard."
Heard and Butti may no longer be romantically involved, but they still share a bond, evident by Butti's support of the actress in recent times.