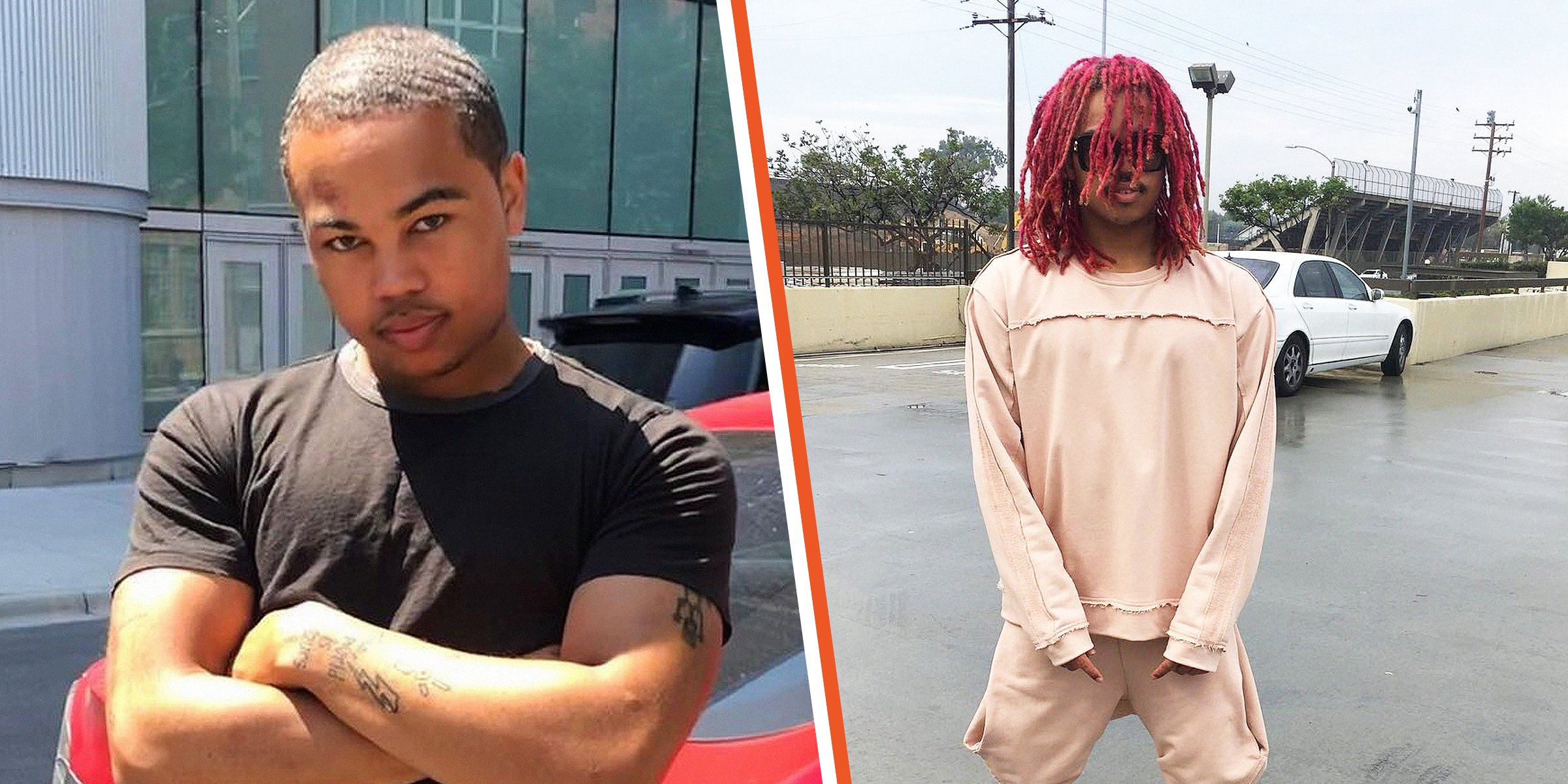 Adamn Killa | Source: Instagram/adamnkilla
Who Is Adamn Killa? Everything We Know about the Popular Young Rapper from Chicago

Adamn Killa is a prolific Chicago-born rapper in his twenties and is already pulling his weight in the entertainment industry since he set foot in 2015 with his debut EP.
Adamn Killa may have been young and new to the music industry in 2017, but he was one of the bright artists with a growing international fan base while going on major European tours.
He quickly gained fame by collaborating with international artists like Yung Lean. His rap focuses on his upbringing while delivering humor over beats that cover different genres.
Who Is Adamn Killa?
When Killa released his debut full-length mixtape "Back 2 Ballin" in 2016, he grabbed the attention of rap lovers, and within a few years, he became an international music sensation.
He moved to Los Angeles and started working with the experimental musician and producer Shlohmo, electronic music record producer, and DJ Ryan Hemsworth.
Working with these incredible minds led to his collaboration with Australia's underground artist UV Boi فوق بنفسجي. The rapper also worked with producers in France because he said they have a different sound.
While some fans and rap lovers have tried to box the rapper into the sad rap genre, Killa refused to be boxed. He said:
"It's something different than what anybody else is doing."
In early 2021, RedBull added the rapper to the list of 21 best rappers under 21 who are upping the ante and shaping hip-hop with their new sounds, flows, moods, and more.
Adamn Killa Accused Lil Uzi Vert of Scamming Him
In November 2021, Killa accused Generation Now rapper, singer, and songwriter Lil Uzi Vert of defrauding him of $20,000. He revealed that he had paid Vert the money for a feature on his song "Cheerio," and Vert did not get back to him.
Killa further explained that when Vert's label got back to him, they asked him for an additional $50,000 to clear Vert's portion of the song.
After waiting for a year, he put out the song on Soundcloud, but because Vert never cleared his portion, he could not make a video despite having labels offering to pay for a video. Unfortunately, he cannot earn from the streams because of Vert's actions.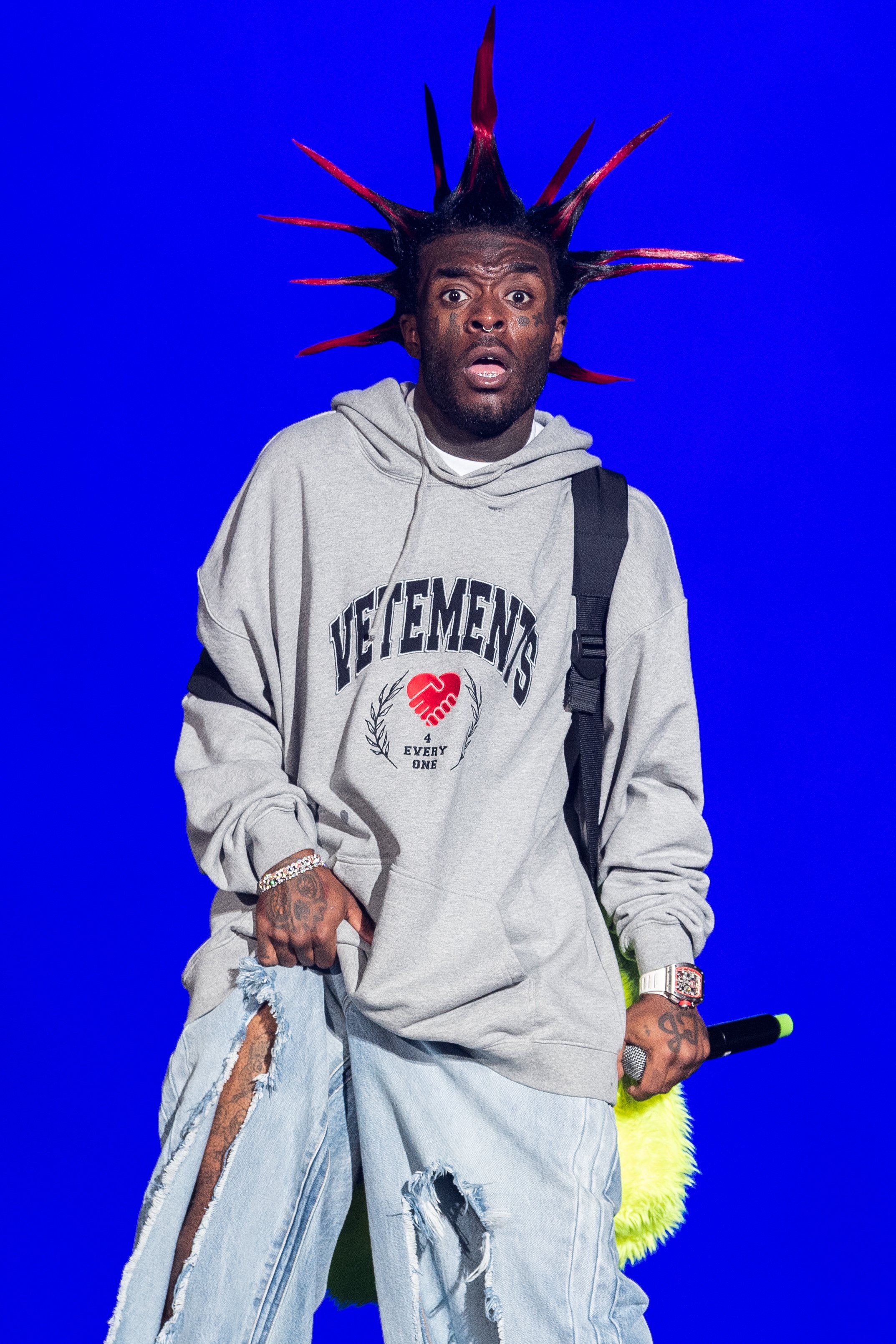 Lil Uzi Vert performing onstage at the Rolling Loud Miami 2022 on July 23, 2022 | Source: Getty Images
Before he accused Vert, Killa had previously accused Kanye West of bad business practices. He revealed that West tried to sign him for $35,000, including his publishing. Killa said:
"I agree with what you saying but how many artist you enslaving too?"
Who Is Adamn Killa's Girlfriend?
Killa was dating another musician, a non-binary rapper formerly called Killavesi, but in recent times, they changed their name to Tyler Put it On.
They went to a high school around the corner from Killa, and the couple met at a party and started dating in 2015. Both of them are unapologetic when it comes to their relationship.
The couple with matching pink hair and a love for pink have always supported each other's careers. Together, they toured Europe in 2017.
At the end of 2017, the couple, described as the modern-day Bonnie and Clyde, took their relationship to the next level as they worked on a joint project.
The project inspired by their relationship was tagged "Lover Not A Killa." The album contained six playful and infectious love songs produced by Sebastien Christie, D33J, Social Chair, and Different Sleep.
Before the album's release, Killa and Tyler released the music video for their single "Love Of My Life," and Will Hoopes directed the video.
While the "Chase Private Client" rapper has reportedly retired, Tyler, who now sports black hair on their Instagram page, still puts out music on their Spotify channel.