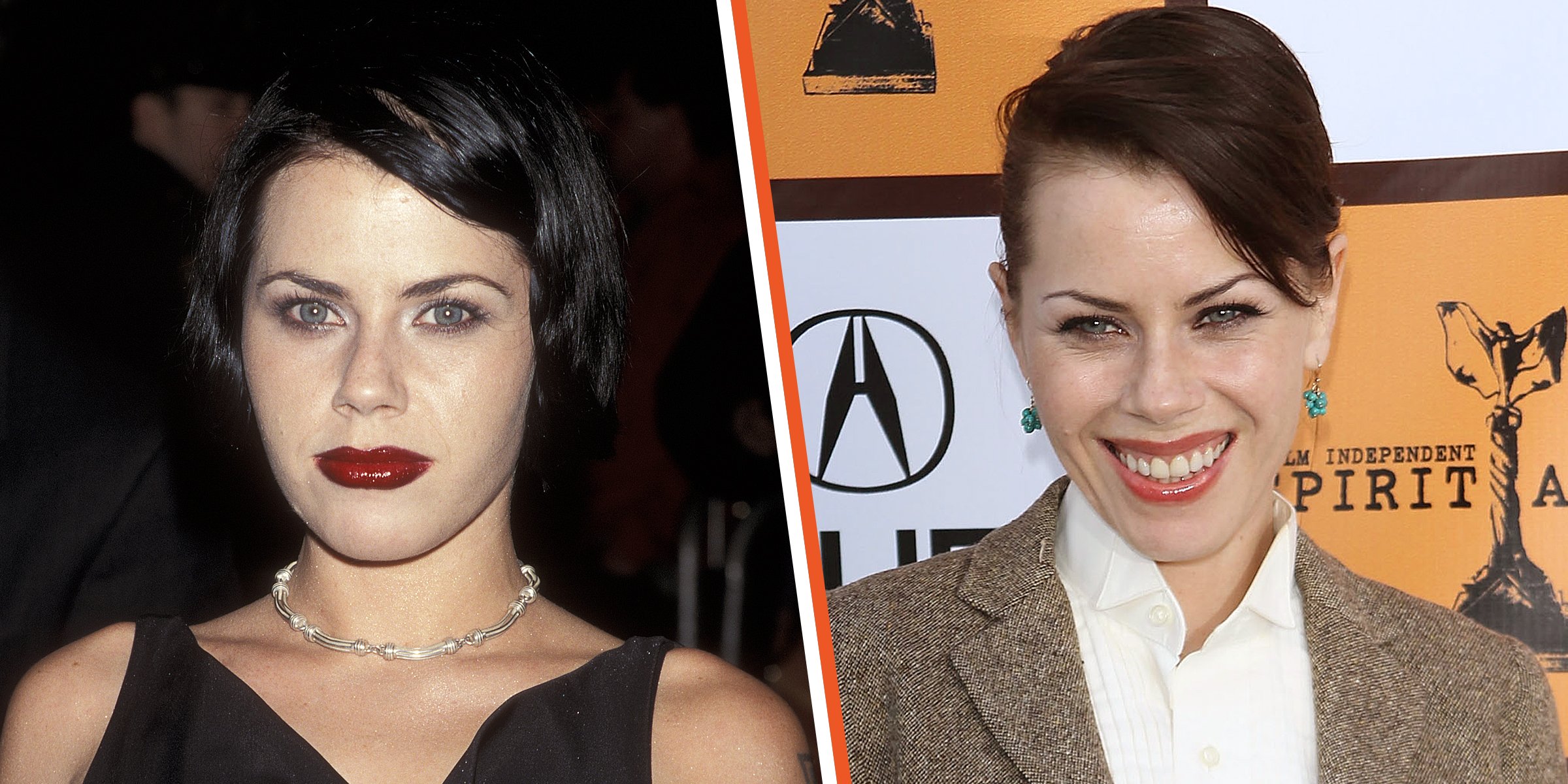 Fairuza Balk | Source: Getty Images
What Is Vicki Vallencourt from 'the Waterboy' Doing Now? - All We Know about the Life of Fairuza Balk

Fairuza Balk brought life to the fictional character Vicki Vallencourt in "The Waterboy" and has since continued her Hollywood career while maintaining other interests.
Vicki Vallencourt is a character so vivid from "The Waterboy" that she is still remembered today. Since the film was released in 1998, people have continued talking about Vallencourt and the performance of the actress who brought the character to life.
The talented boy behind Vallencourt was no other than Fairuza Balk. Since "The Waterboy," Balk has continued a career in Hollywood, appearing in several on-screen productions.
Who Is Vicki Vallencourt?
Vallencourt was the fictional character and girlfriend of the geek boy in "The Waterboy," a film that told a story of a college football team's acceptance of their waterboy, Bobby Boucher, as an athlete.
Boucher, played by Adam Sandler, was a momma's boy who turned into an all-star player. His skills on the field were seen by accident while he was serving as the Mud Dogs football team's waterboy.
The famous production starred Sandler, Kathy Bates, Henry Winkler, Jerry Reed, Lawrence Gillard Jr., and Balk.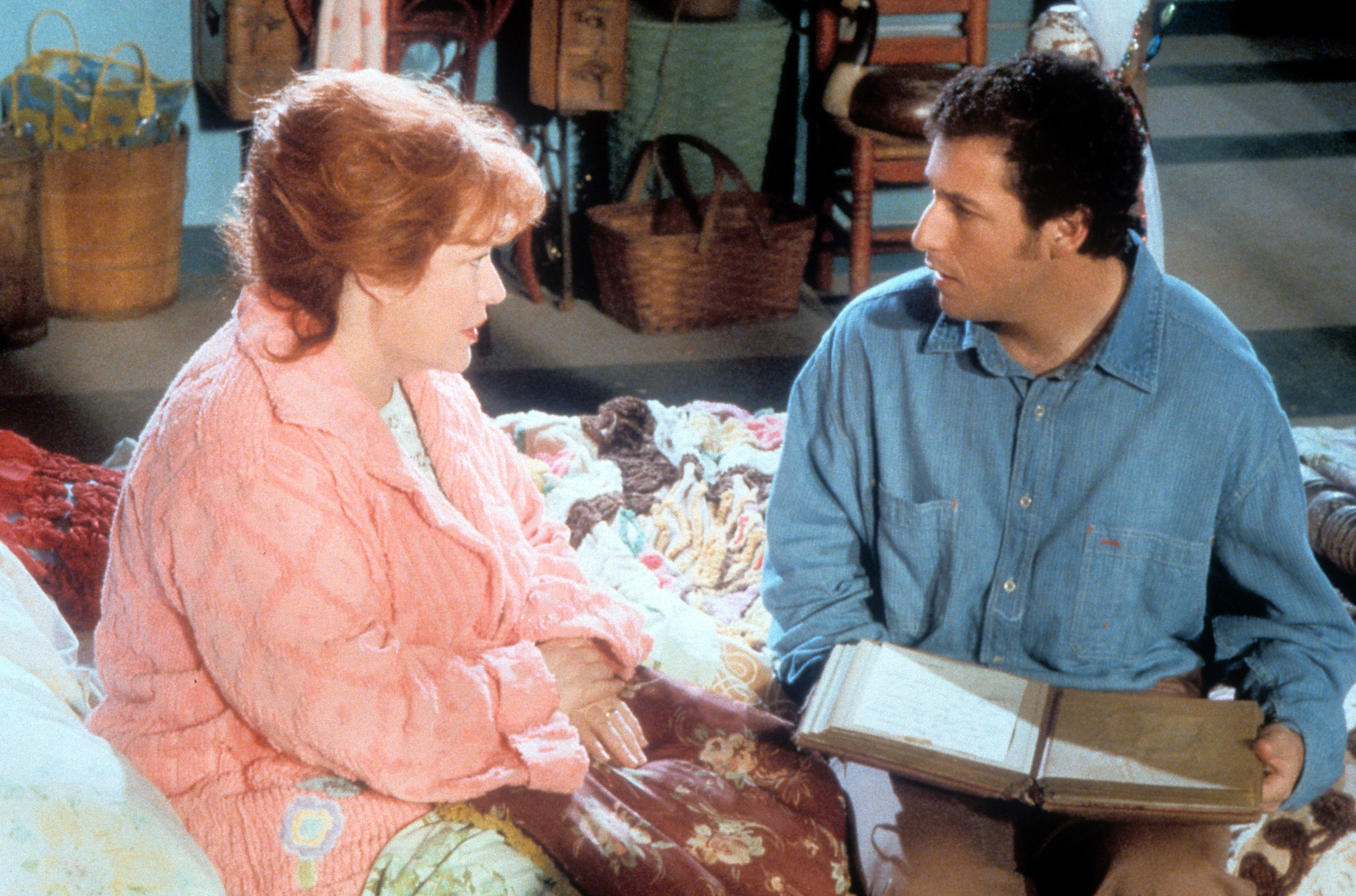 Kathy Bates and Adam Sandler in a scene from the film "The Waterboy," 1998. | Source: Getty Images
The actress was only 23 years old when she played the self-confident yet sometimes rough girl. Vallencourt adapted a chic goth style, a highly popular trend in the '90s.
"People have tended to see me as an actress who has played edgier, darker roles", Balk said. "That's something that, as much as I've enjoyed exploring, isn't necessarily the one thing I want to do".
Life of Fairuza Balk before and after the Appearance of Her Famous Character
Born on May 21, 1974, in California, Balk had performers as parents. At the young age of nine, Balk started her career in the entertainment industry, appearing in ABC's "The Best Christmas Pageant Ever".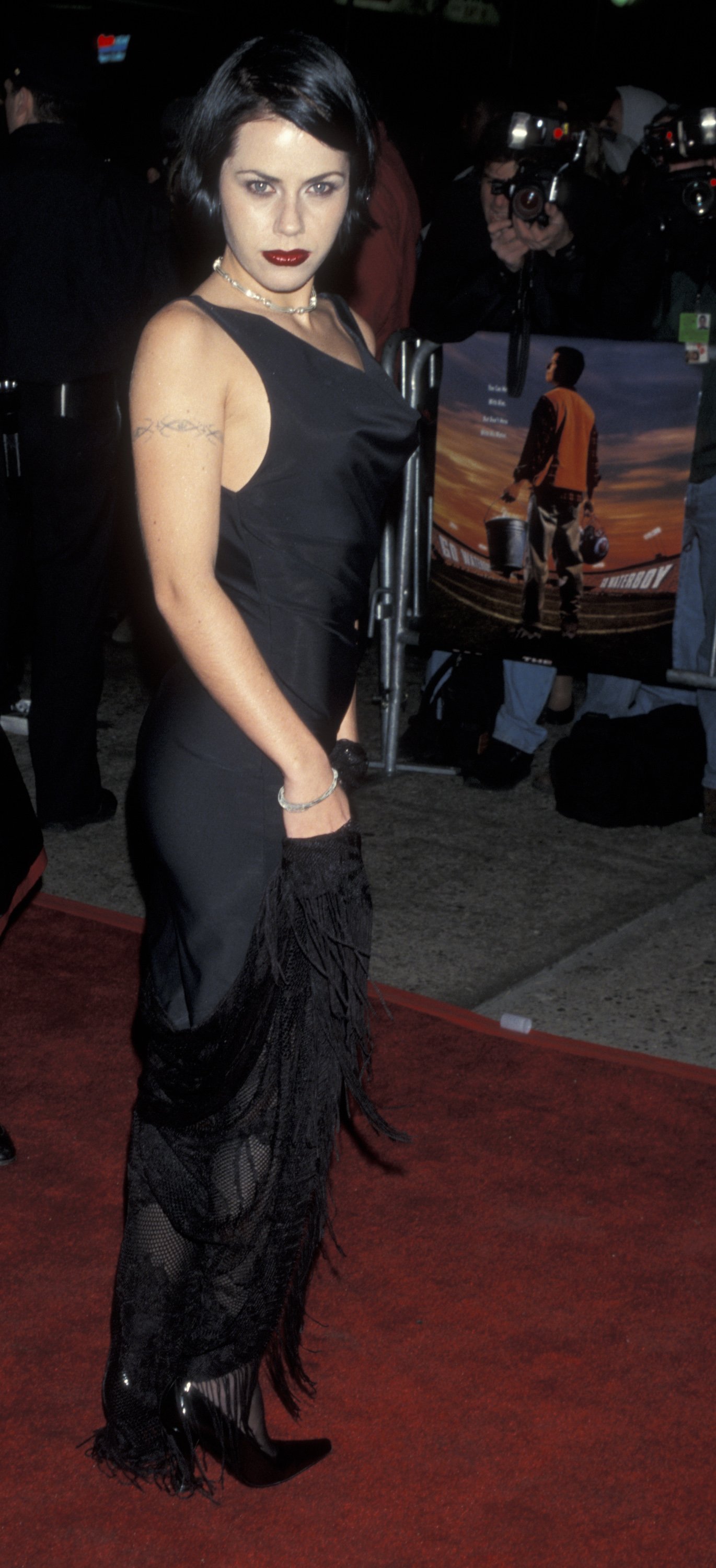 Fairuza Balk during the premiere of "The Water Boy," at Sony Astor Plaza Theater, New York City. | Source: Getty Images
She pursued her craft a few years later as she attended the Royal Academy of Ballet, the Bush Davies Performing Arts School, and the ramona Beauchamp Agency, all in the UK. She also had professional experience at the Walt Disney Company.
When Balk turned 11, she was chosen among 1,200 girls to bring to life the role of Dorothy in "Return to Oz". Her following starring roles were in "Worst Witch" and "The Craft".
Balk appeared in Hollywood movies in the '90s, including "Gas Food Lodging", which won her an Independent Spirit Award for Best Actress. However, it was her 1996 movie, "The Craft", that launched her into stardom.
Her other on-screen credits include "The Island of Dr. Moreau", "American Perfekt", "The Waterboy", and "American History X".
Balk remains active in the entertainment industry, showcasing her talents in the business. She usually appears in Indie films and as recurring guest characters in television shows.
Balk's Other Interests
Apart from acting, Balk has taken an interest in music and fashion. She tries to balance her on-screen career while diversifying her interests in other fields.
Balk remains relevant amongst her fans by joining Cameo's service, a website to connect with the right celebrities for different occasions. Through Cameo, fans can get personalized video messages from famous people and send them to them within hours. As of writing, Balk has 722 followers on the platform.
She is also active on social media, sharing snippets of her life on Instagram. In one post, Balk promoted her Cameo profile, writing, "Bookings open again on Cameo!".
Balk's "The Waterboy" co-stars have also focused on their respective careers following the movie. Adam Sandler fixated his path in acting and has since starred in countless comedies, including "Click", "50 First Dates", and "Just Go with It".
The comedian is set to star in Netflix's "Murder Mystery 2" alongside Jennifer Aniston. The first installment of the film was a success amongst movie watchers.