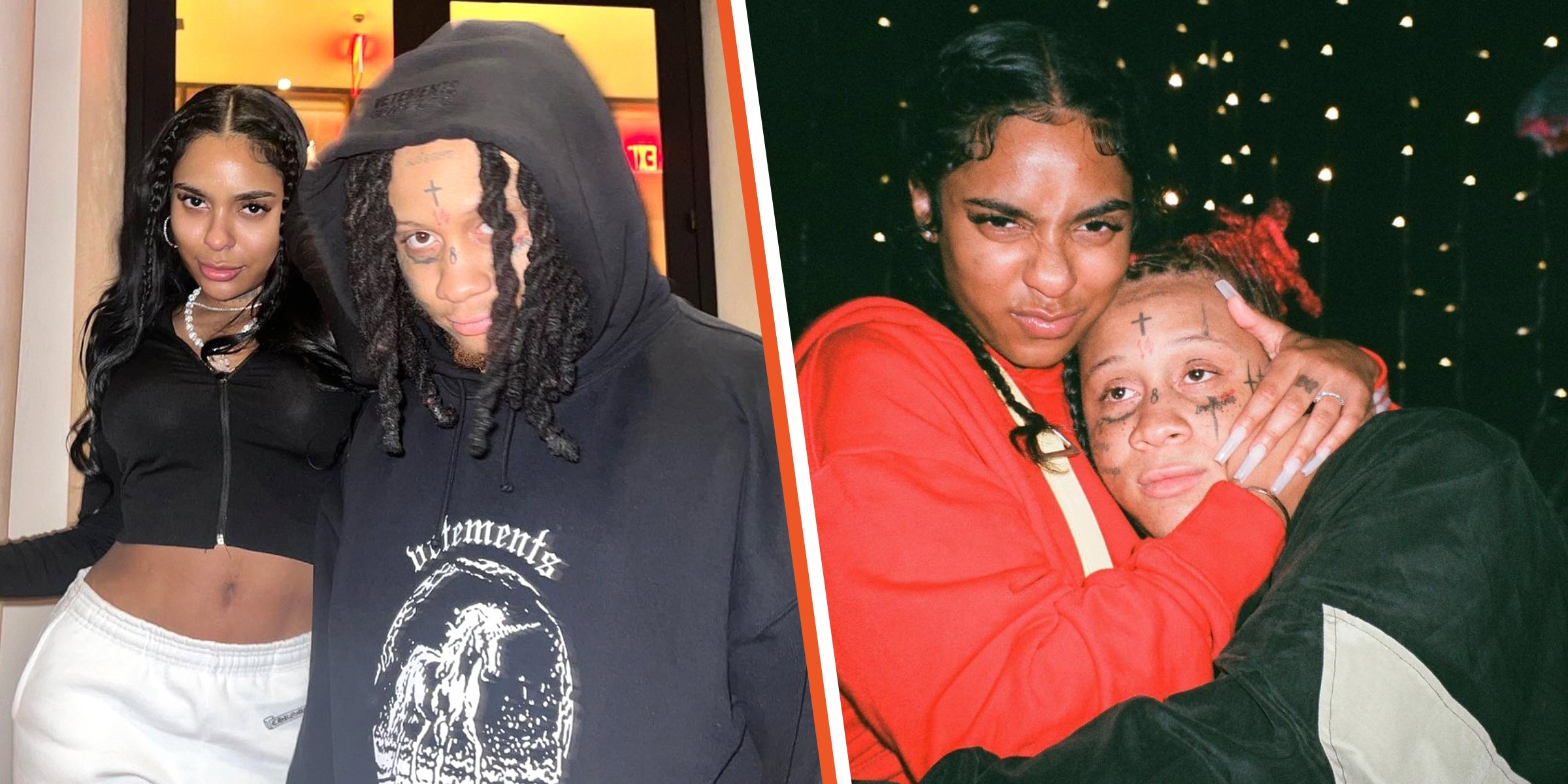 Skye Morales and Her Boyfriend, Trippie Redd, Posing For A Picture | Sky Morales and and Trippie Redd Are Pictured Hugging | Source: Instagram/skyemorales
Trippie Redd's Girlfriend Skye Morales Is Also a Singer - Inside the Rapper's Dating History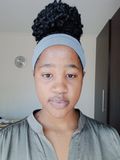 Famous rapper Trippie Redd is currently dating the up-and-coming singer Skye Morales. With a shared passion for music, the couple has already collaborated on a few songs. They also frequently flaunt their love on social media.
Trippie Redd and Skye Morales have garnered many supporters and admirers for their relationship. The artists make frequent appearances on each other's socials, sharing adorable photos and penning sweet messages for each other.
Last year in May, Morales shared two photos of herself sitting on her boyfriend's lap. In the first picture, Trippie Redd looked like he was on cloud nine, smiling dreamily with his eyes closed and his head resting on his lover's chest.
In the second picture, Morales pouted adorably directly at the camera while Trippie Redd stared somewhere off-camera. In both images, the rapper returned his lover's affection, wrapping his arms around her waist.
Morales wore a red hoodie, styled her hair with two thick cornrows, and slung a cream-white leather bag across her shoulder. For jewelry, she wore a simple silver ring and diamond studs. Trippie Redd wore a black and white jacket, with his dreadlocks styled and dyed red.
That same year on July 14, the lovebirds posed in all-black outfits and colored shades. Calling herself "Mrs. Mean" and her boyfriend "Mr. Mean," Morales wore a sweetheart neckline vest and high-waist jeans with a thick gold chain and light pink shades.
Trippie Redd wrapped his arm around his lover, who leaned slightly against her man with her eyes closed. The photo depicts the rapper donning a stylish loose-fitting jacket with his pinkish dreadlocks down.
He rounded up his look with thick-rimmed glasses that had red-colored lenses. In February this year, a day before Valentine's, Morales penned a loving message to her boyfriend alongside a thread of their pictures.
She described him as her "best friend" and "soulmate," who showed her how a "real man" handles everything he loves. Morales then cheekily concluded:
"You deserve it all but I plan to annoy you and make you smile for the rest of our lives so we got time! I love you papa."
Morales donned a flattering matching knitted two-piece -- a crop top and a skirt -- with a gold bracelet. The singer let her hair down, parting it midway. Trippie Redd also let his dreadlocks down, sporting an all-black outfit.
The couple posed, standing on top of a bed with red silk linen, surrounded by TVs that depicted short clips of them spending time together. Behind them was a gigantic heart-shaped bouquet of multi-colored roses.
Meet Trippie Redd's Girlfriend: Skye Morales
Skye Morales is a rising star in the RnB scene. According to The Source, Morales was born and raised south of the Bronx. She is of Puerto Rican and Dominican descent, per her YouTube bio, and began pursuing music professionally at the age of 20, debuting with the song "New One" in 2017.
Catching the attention of various songwriters and producers, Morales began working on her "Free" EP and released it in 2018. Its success assisted her rise to fame, and she's now working on her first studio project, said to be released late this year via her label Gray Matter Collective.
Morales's sound is inspired by various genres, including jazz, soul, reggae, and soft rock. She has collaborated with Trippie Redd – who also collaborated with Playboi Carti on the hit song "Miss The Rage" – on two songs, "Me, Myself, and You" from her 2018 EP and Trippie Redd's single, "Personal."
Ayleks Was Trippie Redd's Girlfriend a Few Years Ago
Fellow rapper Ayleks was romantically linked to Trippie Redd in April 2018. However, the former couple only dated for a few months. According to Hollywood Mask, they met through Instagram, where Trippie Redd DMed Ayleks.
While Ayleks was initially playing it cool, the pair grew on each other, and their romance blossomed. Trippie Redd thought spending every day with his former lover was "romantic." Still, he added that as much as she made him the happiest, she also got on his nerves the most.
Ayleks and Trippie Redd didn't announce their split, but Hollywood Mask suggested that hints of their separation can be found in Aylek's 2018 single "No Feels." Her lyrics include a broken heart confession and the need for healing.
Trippie Redd Dated Coi Leray
Trippie Redd moved on from his relationship with Ayleks to another musician, Coi Leray, in 2020. However, their relationship was brief, and its end was reportedly sour. Per HNHH, Coi Leray accused Trippie Redd of using her for clickbait after he released the song "Leray."
While she acknowledged his artistry in "Leray," Coi Leray disliked the song as she felt Trippie Redd was putting her down. She wished he had contacted her directly if he wanted to boost his success through collaboration.
Though she seemed to have moved past the drama during her interview on "No Jumper," Coi Leray and Trippie Redd were open about their relationship on social media and had fans rooting for them.
Although Trippie Redd moved on with Skye Morales and went Instagram official in January 2021, some fans still hadn't gotten over his breakup with Coi Leray. Under one of Morales's Instagram posts, a user commented, saying her boyfriend was better suited for Coi Leray.
Trippie Redd & Girlfriend Skye Have Their Fans' Support
As Trippie Redd and Skye Morales flaunt their love on social media, fans, too, have fallen in love with them. Taking to social media to gush about the couple, user Hyde thought the couple was "cute," and Sofia concurred.