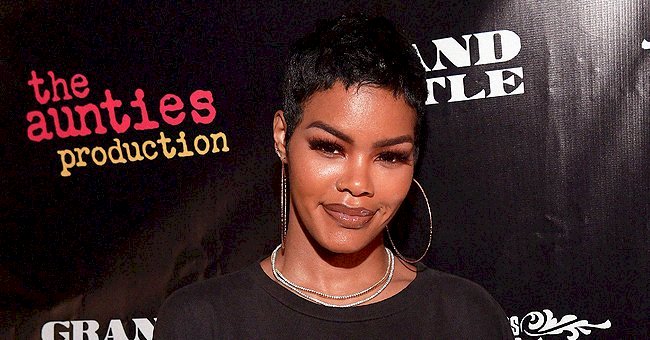 Teyana Taylor Delivered Both of Her Daughters in a Bathroom - Look inside Her Motherhood
Teyana Taylor and her NBA superstar husband, Iman Shumpert, are the proud parents of two adorable baby girls. Curiously, the dancer and singer gave birth to both kids in her bathroom and without the assistance of doctors.
Teyana Taylor is an inspiration to many women and, with all due reason. She has it all: the talent, the job, the money, the man, and the kids. But most importantly, she has made it all work while looking flawless and being true to herself.
She first came into the public spotlight at 16, when she took part in MTV's show "My Super Sweet Sixteen." Since then, she has been more or less on the public's radar, especially after starring in Kanye West music video for the single "Fade."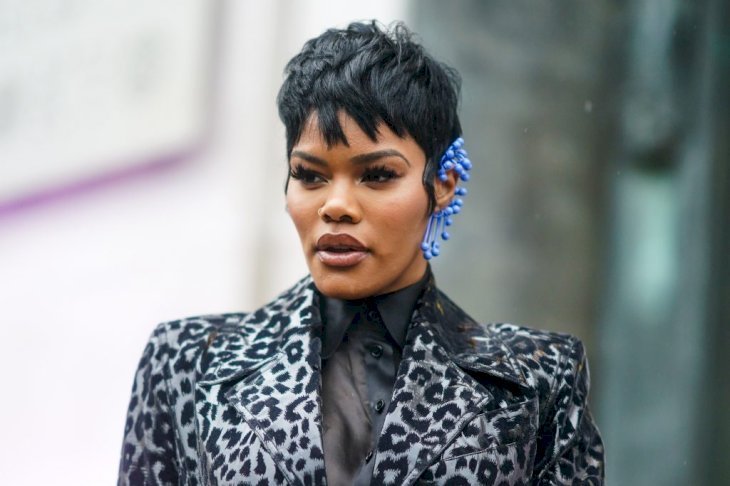 Teyana Taylor outside Mugler, during Paris Fashion Week - Womenswear Fall/Winter 2020/2021, on February 26, 2020, in Paris, France. | Photo: Getty Images
A QUICK LOOK AT HER CAREER
Taylor signed her first contract in 2007 at age 15 with Pharrell Williams' Star Trak Entertainment imprint. That same year she appeared dancing in Jay-Z's video "Blue Magic."
In 2008, Taylor released her first commercial single, "Google Me." Two years later, she tried her hand in the acting world by appearing in the film "Stomp the Yard: Homecoming."
Through her connection with Pharrell, Taylor developed a friendship with rapper and GOOD Music founder Kanye West, who invited her to feature in his fifth album, "My Beautiful Dark Fantasy," in 2010.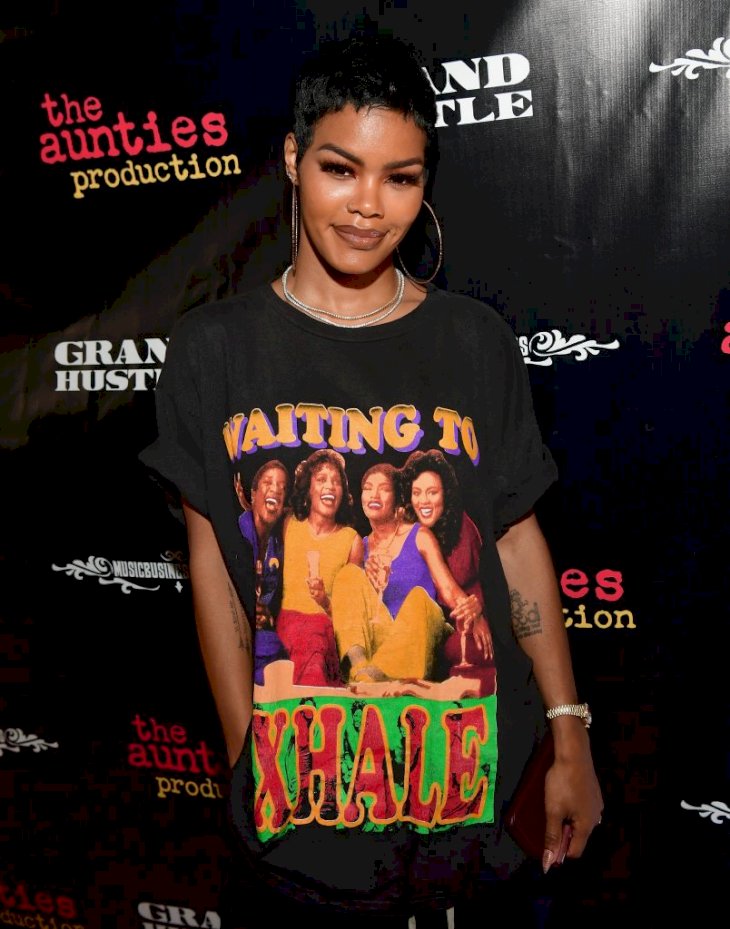 Teyana Taylor attends "You Be There" Screening at The Gathering Spot on August 11, 2019, in Atlanta, Georgia. | Photo: Getty Images
Two years later, after Taylor was released from her contract with Star Track Entertainment, she decided to try her fate as an independent artist and released the mixtape "The Misunderstanding of Teyana Taylor."
However, it didn't take long for Taylor to leave the "independent artist" label behind as she went on to sign a new venture with GOOD Music and Def Jam Music Group, under which she released three studio albums, "VII," "K.T.S.E," and "The Album."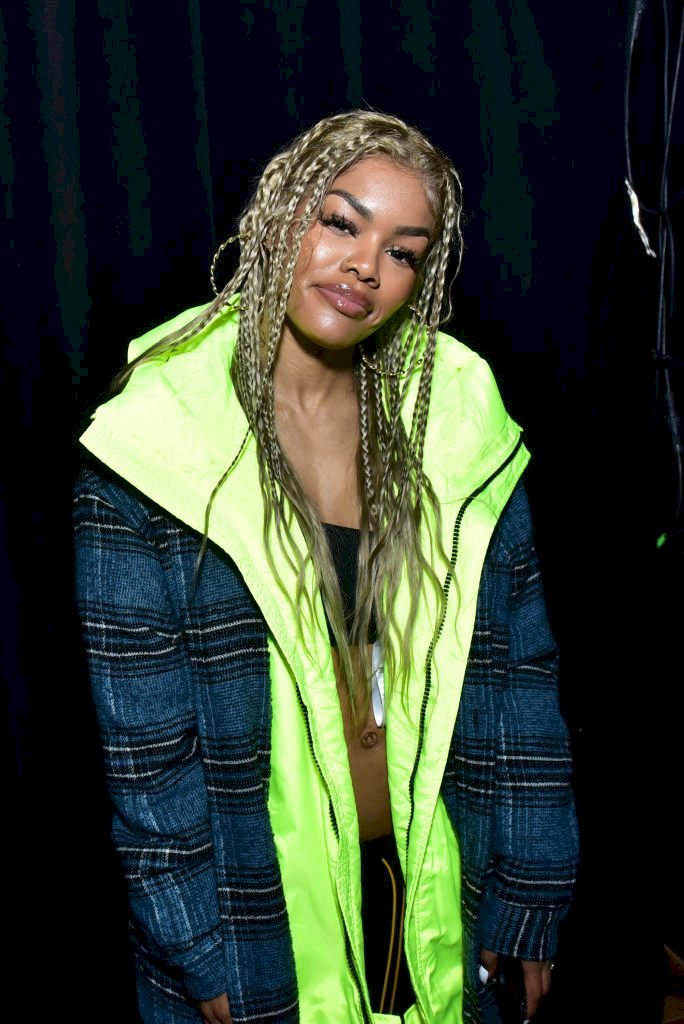 Teyana Taylor attends 'Diesel x Boiler Room: Another Basel Event' during Art Basel at 1306 Miami on December 06, 2018, in Miami, Florida. | Photo: Getty Images
Taylor earned nationwide recognition after the MTV Video Music Awards in 2016 when Kanye West released his video for "Fade," where Taylor appears dancing an incredible routine inspired by "Flashdance," and then shares a steamy scene with her husband in a shower.
In the video, the couple's first child, Junie, also made an appearance, as the video was released eight months after she was born.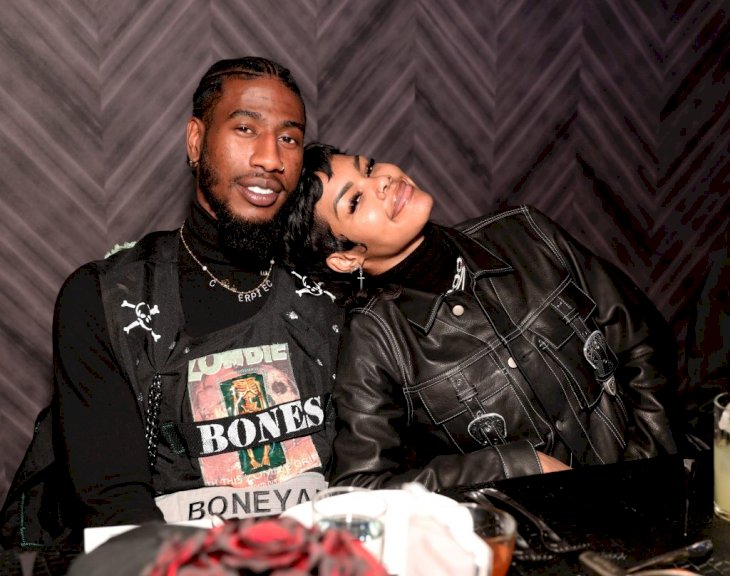 Iman Shumpert and Teyana Taylor attend The Compound and Luxury Watchmaker Roger Dubuis Hosts NBA All-Star Dinner at STK Chicago on February 14, 2020, in Chicago, Illinois. | Photo: Getty Images
Women were impressed by Taylor's jaw-dropping snapback, and soon she had her comment section and DMs flowing with women both wanting to know her secret and calling her an inspiration. As she told The Fader:
"You have women that are like, 'I don't want to have kids because I don't want to mess up my body.' I'm a living example that your body only does what you allow it to do."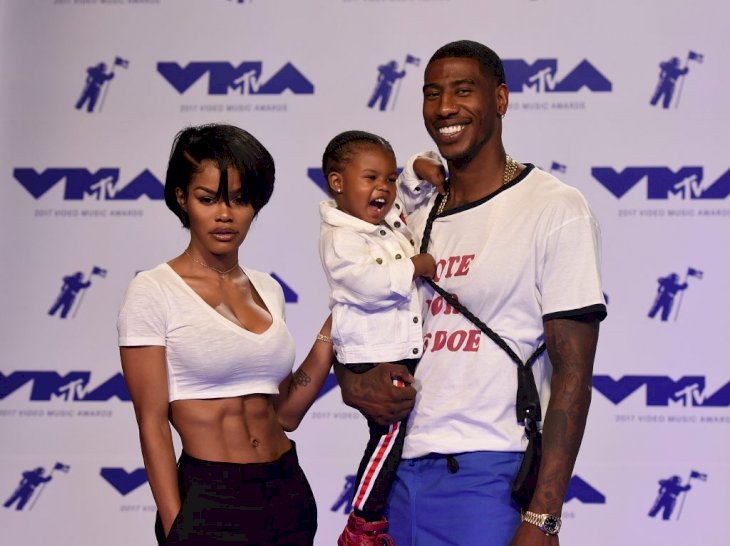 Teyana Taylor, Iman Shumpert, and their daughter attend the 2017 MTV Video Music Awards at The Forum on August 27, 2017, in Inglewood, California. | Photo: Getty Images
Iman Tayla "Junie" Shumpert Jr. came into the world unexpectedly on December 16, 2015, and her parents had no choice but to welcome her into the intimacy of their bathroom.
Taylor shared the story with an adorable Instagram post where she explained that she didn't know she was in labor until she felt the baby's head when she woke up at 6 am. The singer said it took two counts of ten pushes for her to deliver the baby, and Shumpert was there to catch the girl.
Shumpert delivered the baby with the help of an emergency operator over the phone, and he used a pair of headphones as an umbilical cord clamp. Taylor added in her post:
"He handed her to me wrapped in our bath towel and wiped her face for me to see what LOVE really is. She has blown Christmas away! Our family is complete. Her blueprint will be unmatched. Welcome, Iman Tayla Shumpert Jr. Mommy carried you. Daddy delivered you."
ANOTHER BABY, ANOTHER BATHROOM
After Taylor shared her second pregnancy news, she made it known she would have another birth at home. However, the second time around, she would have the help of R&B singer Erykah Badu, who's also a certified doula.
But her second daughter had other plans. Just a few hours after Taylor and Shumpert celebrated the baby shower for their second child, she went into labor and welcomed a daughter, Rue Rose, at 3:28 in the morning on September 6, 2020.
Like her older sister, Rue Rose also made her entrance to the world in the bathroom, although she was born in water, as Taylor explained in an Instagram post:
"Now...when we buy homes, we always find a bathroom with great energy... but not in a million years would you be able to tell me we'd deliver both of our daughters in a bathroom without the assistance of a hospital!"
She added that baby Rue came out "looking around and ready to explore," and made sure to mention both she and the little girl were healthy and brimming with love.
The family of four are known for their amazing fashion sense and closeness. Junie, in special, has been earning more and more fans as she grows up and shows off she inherited her mother's attitude and confidence.
Of motherhood, Taylor once told The Undefeated: "I became a mom, and as a person, I've changed a lot. I feel like I'm becoming a better me."
Although Taylor seemed to announce she would be retiring from music last year, she has many other projects going on, but the most important is raising her little girls to become strong women just like her.