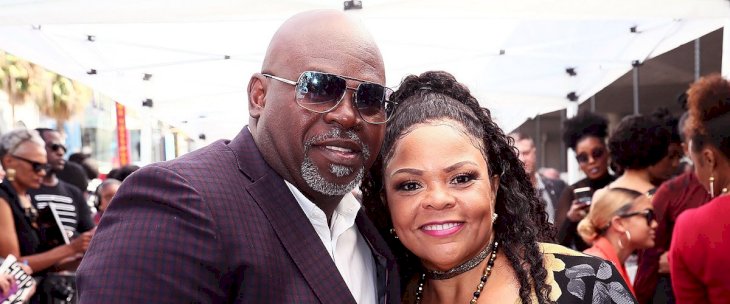 Tamela Mann and Husband David Have Come through a Lot Together- Look inside Their Marriage
Tamela and David Mann are one of those lucky Hollywood couples that have endured the trials of marriage against all odds. They have been together for three decades now, and their love is as stronger as ever.
Tamela and David Mann have become couple goals for many of their fans, and with all reason. Although their love story has had its ups and downs, they have managed to rise above every bump on the road and remain married in an industry known to have a high rate of divorce.
With a blended family of four, a reality show, and a released book where they share their secrets to a happy marriage, the Manns have set the standards high for those who follow their journey closely. Here's everything we know about this couple.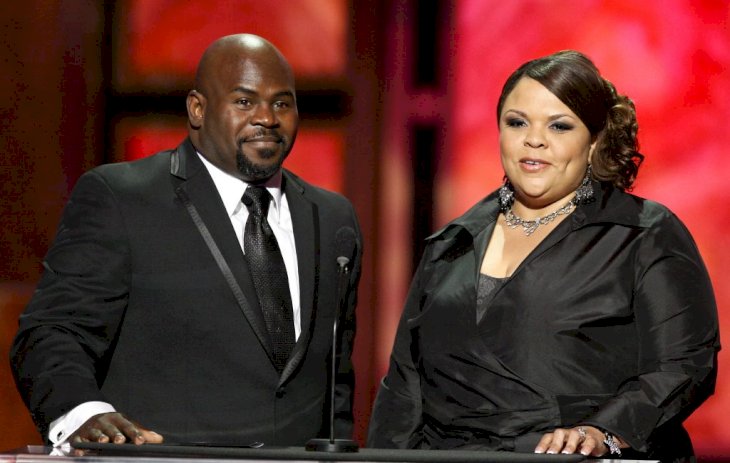 David Mann and Tamela Mann at the 40th NAACP Image Awards held at the Shrine Auditorium on February 12, 2009, in Los Angeles, California. | Photo: Getty Images
WHO ARE DAVID AND TAMELA MANN?
Tamela Mann is a gospel singer and actress who started her career as part of the gospel group Kirk Franklin and the Family. She has released five studio albums as a soloist and has been nominated twice for a Grammy Award in the gospel category.
Tamela is also known for playing the character of Cora Simmons in some of Tyler Perry's plays and movies, including "Diary of a Mad Black Woman," "Madea's Family Reunion," "Madea Goes to Jail," and "Meet the Browns."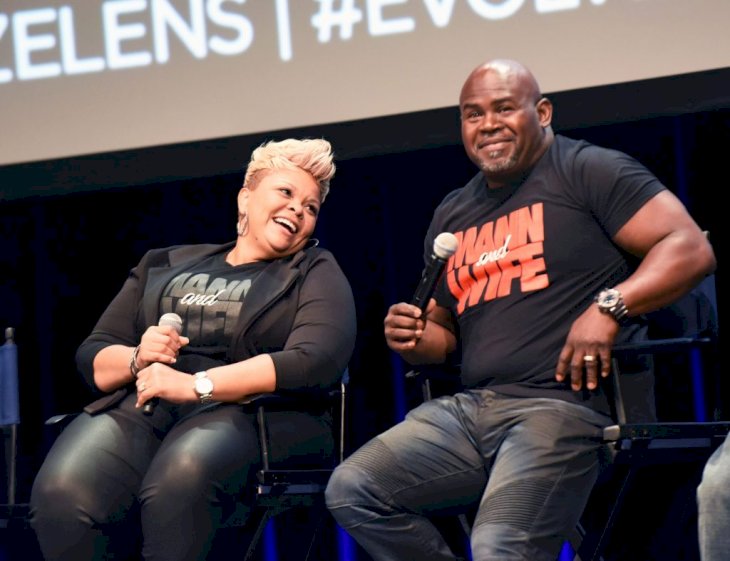 Tamela Mann and David Mann answer questions at Georgia World Congress Center on August 8, 2015, in Atlanta, Georgia. | Photo: Getty Images
David Mann is an actor and stand-up comedian who, curiously, has played the role of Mr. Brown, Cora Simmons' father, in most of Tyler Perry's plays, movies, and series. Yes, that means Tamela and David act like father and daughter in most of their joint projects.
Both are natives of Texas and met as teenagers when Tamela's best friend introduced her to David. They have been working together for most of their careers, and although they have their individual projects, these two are each other's number one cheerleaders.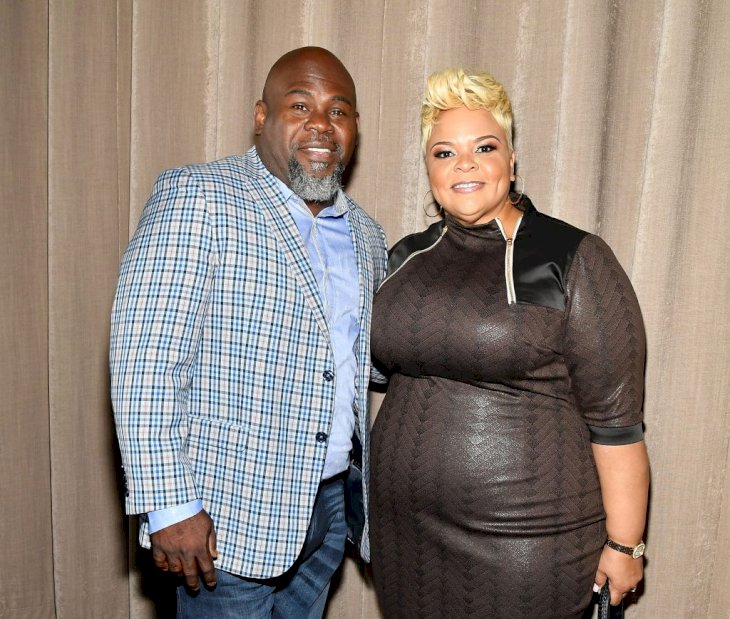 David and Tamela Mann attend TV One Upfront press junket of upcoming 4Q17 and 2018 programming slate at Current at Chelsea Piers on April 20, 2017, in New York City. | Photo: Getty Images
David and Tamela tied the knot on April 24, 1988, but they didn't get a proper wedding back then. Still, the couple built a family, welcoming two children together: David Jr. and Tia.
However, David is also a father of two more daughters he had outside the marriage, Porcia and Tiffany. And although Tamela has embraced the two girls as her daughters, Tiffany came into the family as a surprise that no one was expecting when David and Tamela were five years into their marriage.
According to Tamela, she knew David had a past, and she knew Porcia's mom, but she never expected someone else to knock at their door and tell David he had another child. That situation almost broke their relationship as Tamela said, "I felt like I accepted one child. I can't accept another child."
Tamela was unsure about how she would fit in that situation with David having two baby mamas to deal with, but he let her know she would always be a priority, as he recalled:
"I had to let her know, 'it's me and you against all of this stuff. So, it's you and me against the world.'"
Eventually, Tamela embraced the situation and decided to trust David's commitment to their marriage and family. It all worked out in the end, and now they have a beautiful blended family.
THE MANNS AGAINST THE WORLD
On the day of their 25th anniversary, David and Tamela renewed their vows and had the wedding ceremony of their dreams. It was a long time coming, and the couple enjoyed the night alongside their children, family, and friends as if it were their first day as as married couple.
In 2018, David and Tamela dropped their first book, "Us Against the World: Our Secrets to Love, Marriage, and Family," which chronicled their relationship and gave readers a look inside their family's dynamic.
For the couple, two of the most essential factors in their marriage have been faith in God and trust in each other. They also make sure to keep score only of the good things and know that teamwork makes the dream work.
In an interview with Christian Post back in 2015, David explained that they never balance their family with work, especially in the entertainment industry. By David's logic, balancing something is giving it the same weight, and they never give anything the same weight as their family and marriage.
"Our marriage, our family, our relationship far outweighs anything we'll do in this industry or in this business," he explained.
The Manns are genuinely an exemplary couple, and they prove that it is possible to be successful while keeping family as a priority. This year they will celebrate their 33rd wedding anniversary, here's to many more!