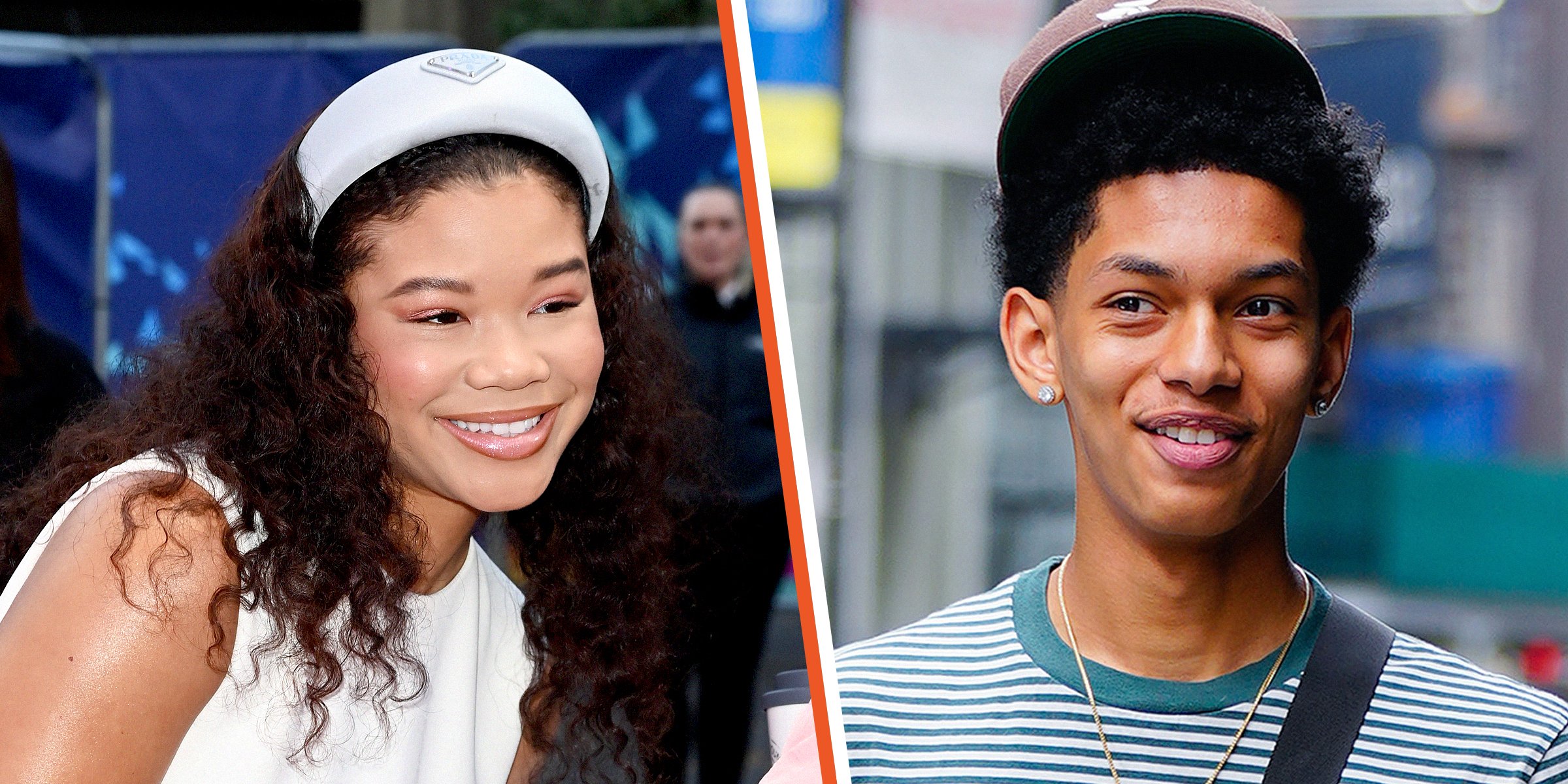 Storm Reid | Sayeed Shahidi | Source: instagram.com/stormreid | instagram.com/sayeedshahidi
Storm Reid & Sayeed Shahidi Met When She Was 13 & Started Dating in High School - Inside Their Relationship

Sayeed Shahidi skipped second grade, and his heart skipped a beat when he met his high school sweetheart, Storm Reid. Although they've since split up, they spent a long time dating.
When Sayeed Shahidi was a guest on Storm Reid's online show, the couple playfully teased each other about his lackluster chopsticks skills and her staying up-to-date with music by checking his social media.
Between acting engagements and movie premiers, the couple found the time to be normal teenagers getting caught up in the hype of prom, complete with sweet 'promposals' and homecoming dances.
Meet Storm Reid's Boyfriend
Sayeed was born on February 14, 2003, in Minneapolis, Minnesota, to African-American actress and producer Keri Shahidi and Iranian-American cinematographer Afshin Shahidi. Grammy Award-winning rapper Nas is his maternal first cousin once removed.
The Valentine's baby made his way in the entertainment industry with acting parts in "Switched at Birth," "Uncle Buck" with Mike Epps, and the first son in "The First Family," a TV series about a Black family in the White House.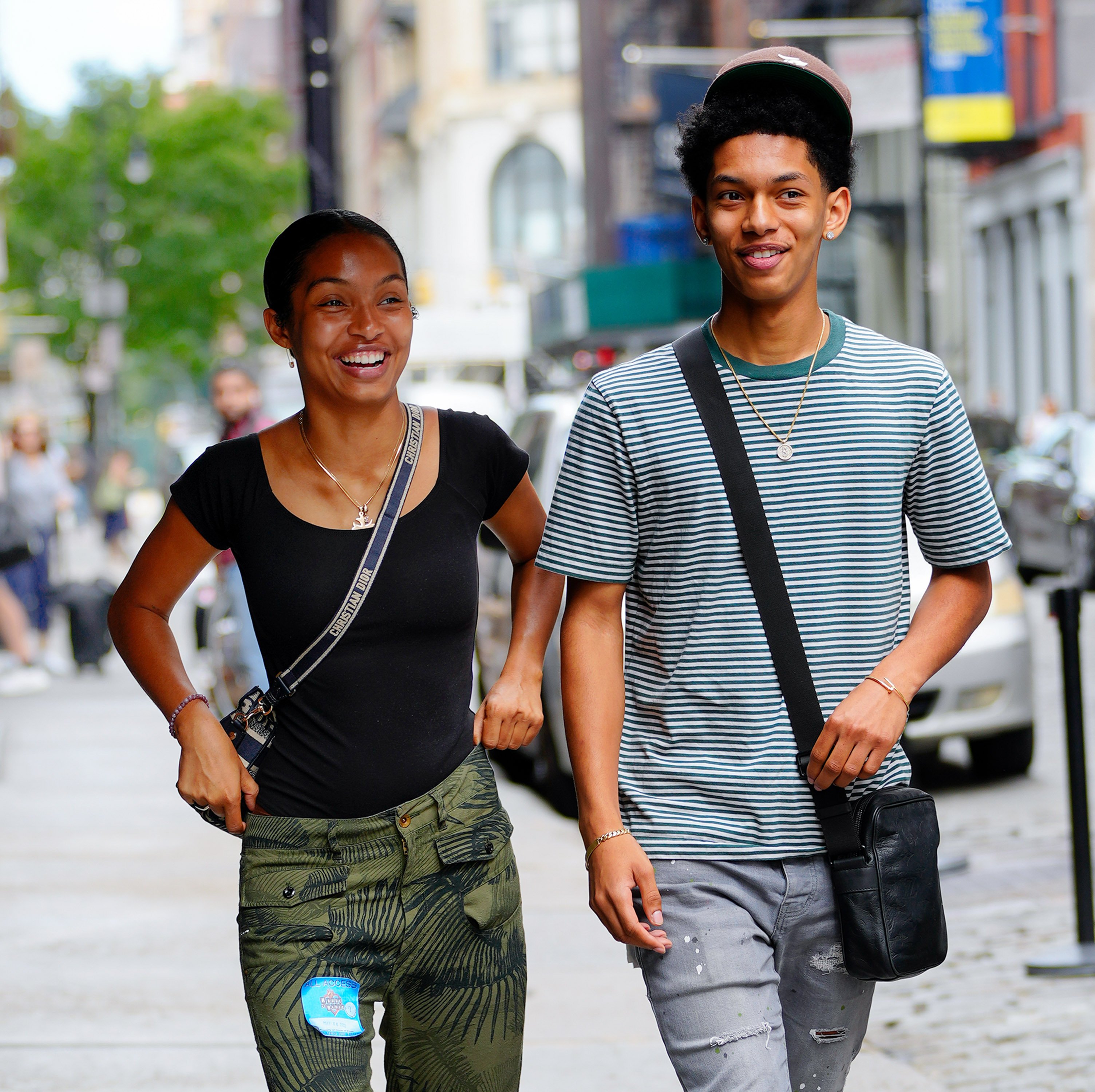 Yara Shahidi and brother Sayeed Shahidi on August 17, 2022 in New York City. | Getty Images
Sayeed Shahidi Has a Famous-ish Sister
Sayeed is the younger brother of "Grown-ish" star, Yara Shahidi. The siblings played brother and sister Damon and Janelle Cross on "Alex Cross," the screen adaptation of author James Patterson's popular thriller, and were also siblings on "The First Family."
He said his fear wouldn't be about if she's "off doing something crazy," but if she was safe.
According to his IMDb profile, the two appeared in multiple commercials together. His most recent credit is for Adonis Culpepper in his big sister's series "Black-ish," on the episode "Wilds of the Valley Glen" in season five.
Storm Reid & Boyfriend Sayeed's Love Started Young
Reid and Sayeed started dating a year after they met at Disney XD's "Jungle Ball Party" in 2017 and later attended the same high school. At 13, she thought he was "so cute" and spent the party trying to get close to him but was too nervous to make her move.
In the early years of their courtship, they hung out at Universal City most weekends. The couple spent time with friends at the same upstairs table at an unnamed restaurant.
Big sister Yara was consulted for Sayeed's promposal in 2019, per HollywoodMask, which was a poster saying: "Storms are rare in LA. I'm lucky I found one." He escorted her to homecoming that same year, donning a maroon velvet suit in harmony with her pink mini-dress.
Storm & Sayeed's Love
The actor was a guest on the "Wrinkle in Time" star's Facebook Live show "Chop It Up" on February 12, 2021. Storm Reid admitted that she found it challenging to celebrate Valentine's Day as it is also his birthday, and asked if he liked sharing his big day with the holiday:
"Honestly, it would not have been the same if I didn't know you. Not to get cheesy, it would have just been one of those things where I like get dinner with my parents. […] But now I enjoy it because I can pick and choose; now it's my birthday, now it's Valentine's Day with Storm…(sic)."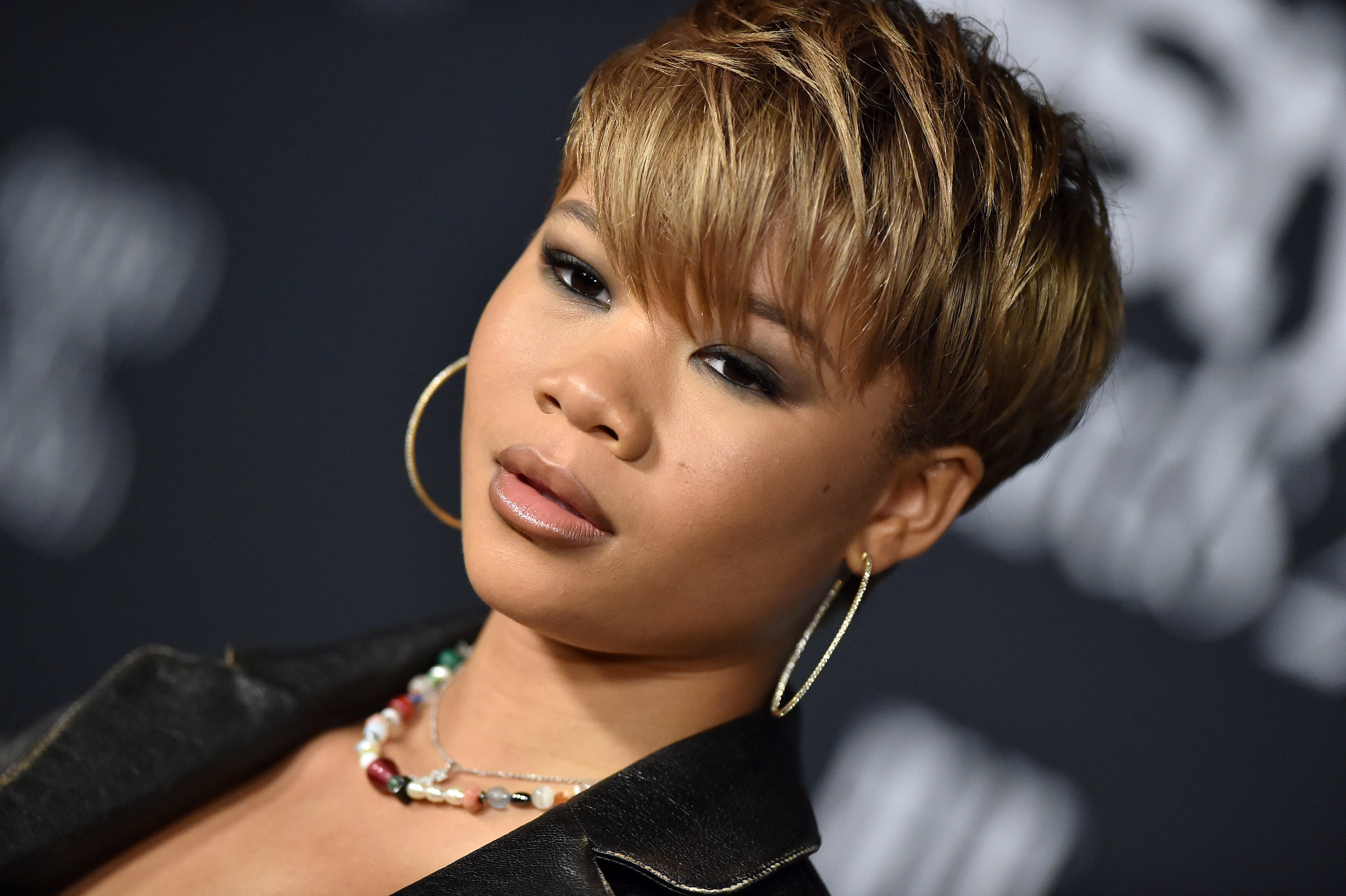 Storm Reid attends the 6th Annual InStyle Awards on November 15, 2021 in Los Angeles, California. | Source: Getty Images
Before their break up, the "Grown-ish" actor said he has always had a "healthy concern" for her and wondered about Reid's general welfare. He said his fear wouldn't be about if she's "off doing something crazy," but if she was safe.
Sayeed seemingly found new love with his "she hulk," who he wished a happy birthday on September 1. Alongside a slideshow of happy snaps taken of them together, he thanked her for being the one person who would do anything with him, regardless of how crazy it may seem.