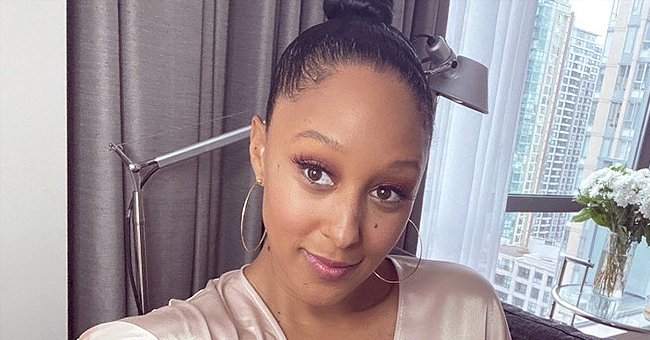 'Sister, Sister' Star Tamera Mowry Has 2 Kids and a Loving Husband - Glimpse into Her Life
Tamera Mowry has been gracing our TV screens for more than two decades. She first jumped to fame alongside her twin sister Tia on the '90s series "Sister, Sister," and now, at 42, she's the proud mom of two adorable kids. Meet her family.
Tamera and Tia Mowry grew up in front of a camera. They started their career pretty young after their parents, an interracial military couple, decided to move to L.A to give their children the chance to pursue their dreams.
These days, the Mowry twins can boast of having a long-lasting career in the entertainment industry while also being successful in their respective personal lives.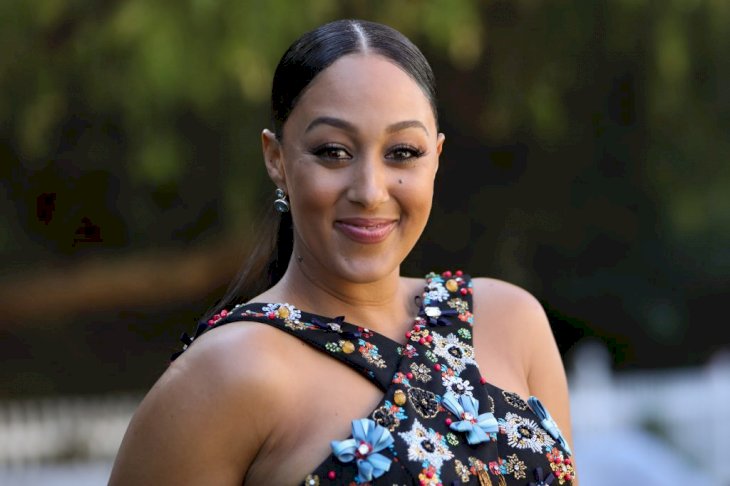 Tamera Mowry-Housley visits Hallmark Channel's "Home & Family" at Universal Studios Hollywood on November 07, 2019 in Universal City, California. | Photo by Paul Archuleta/Getty Images
Tamera met Adam Housley, a former Fox News' journalist while she was at the height of her career in television.
Housley was in college at the time, and he saw Tamera's pic in the office of his economics professor at Pepperdine University. He asked the man about Tamera's info, even though Tia's pic was on the same wall.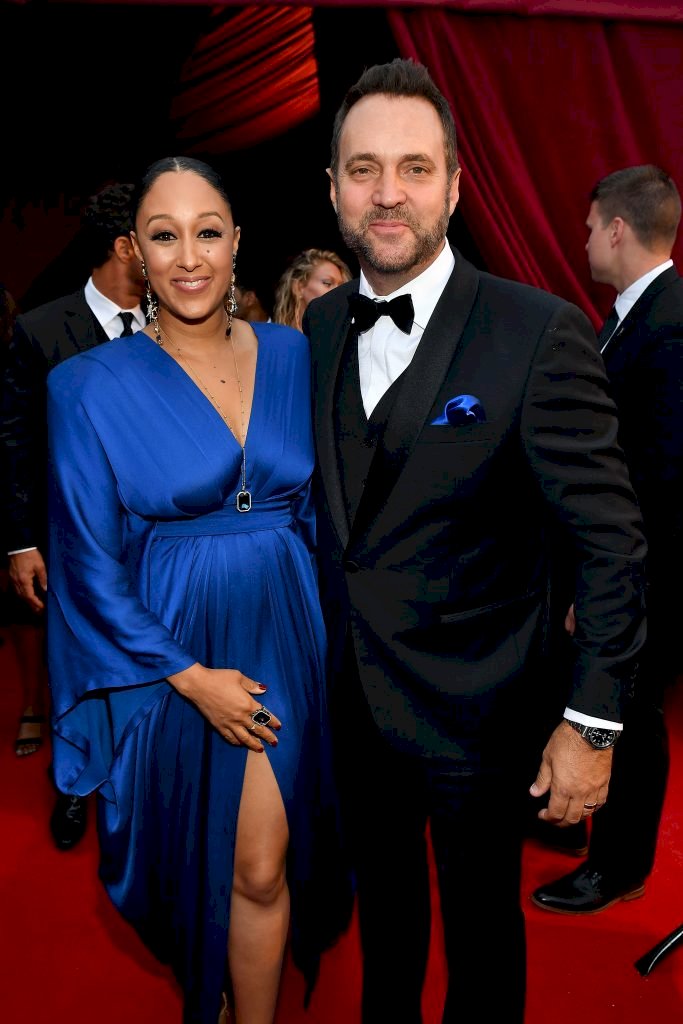 Tamera Mowry-Housley and Adam Housley attend Tyler Perry Studios' grand opening gala at Tyler Perry Studios on October 05, 2019 in Atlanta, Georgia. | Photo by Paras Griffin/Getty Images for Tyler Perry Studios
However, because Tamera was busy and focusing on her career, she told her professor to give Housley her email. "I always say, 'He got me with his words,'" Tamera told Yahoo about their first conversations.
It didn't take long for Housley to secure a date, and even though he didn't know Tamera was in the entertainment industry, the chemistry was instantaneous.
The pair dated for six years before finally tying the knot in 2011 in a beautiful wedding ceremony at the Villagio Inn amp Spa attended by 300 guests.
Talking about marriage, Tamera explained that she felt more confident and safe having someone by her side unconditionally, and she added:
"I feel like I have a lot more strength, and I have this person who has my back, and no matter what he's going to be there for me."
Tamera and Adam welcomed their first child, son Aden John, in November 2012. Their daughter, Ariah Talea, joined the family in 2015.
During an episode of her talk show "The Real," Tamera once admitted that she had prayed hard for Ariah to look like her, since Aden is his father's twin.
"I really wanted Ariah to really look like me. Like, everything. Everything. I think she has my skin color and my eye color," she admitted.
While having a mini-me it's a blessing, Tamera doesn't shy away from admitting how hard parenthood can be, which is why she has stated she's closing the shop and there's no third child in her future.
Aden and Ariah are at that age where parenting is hard work, and Tamera wants to be as present as possible to instill values and morals into her children's lives.
WOES OF AN INTERRACIAL MARRIAGE
Tamera has been open about the difficulties of being in an interracial marriage. However, those difficulties mostly come from external pressure, because people often judge her relationship and the fact that she married a white man.
Talking to Momstatic in 2019, Tamera revealed that when she first introduced Adam to her mom, Mrs. Mowry warned her about the scrutiny she would face. Tamera thought her mother was exaggerating because it was 2005 and people wouldn't care, but she was wrong.
"I look at my parents and I think, 'Wow, they must be really strong because what they've been through is 100 times worse than what we've gone through,'" Tamera admitted.
Despite the rough patches, Tamera and Adam have managed to overcome some of their darkest moments together and they're making sure to raise their kids in a stable and harmonious environment.
This family of four are always there for each other, and fans are lucky enough to witness that through social media and Tamera's YouTube channel, The Housley Life.