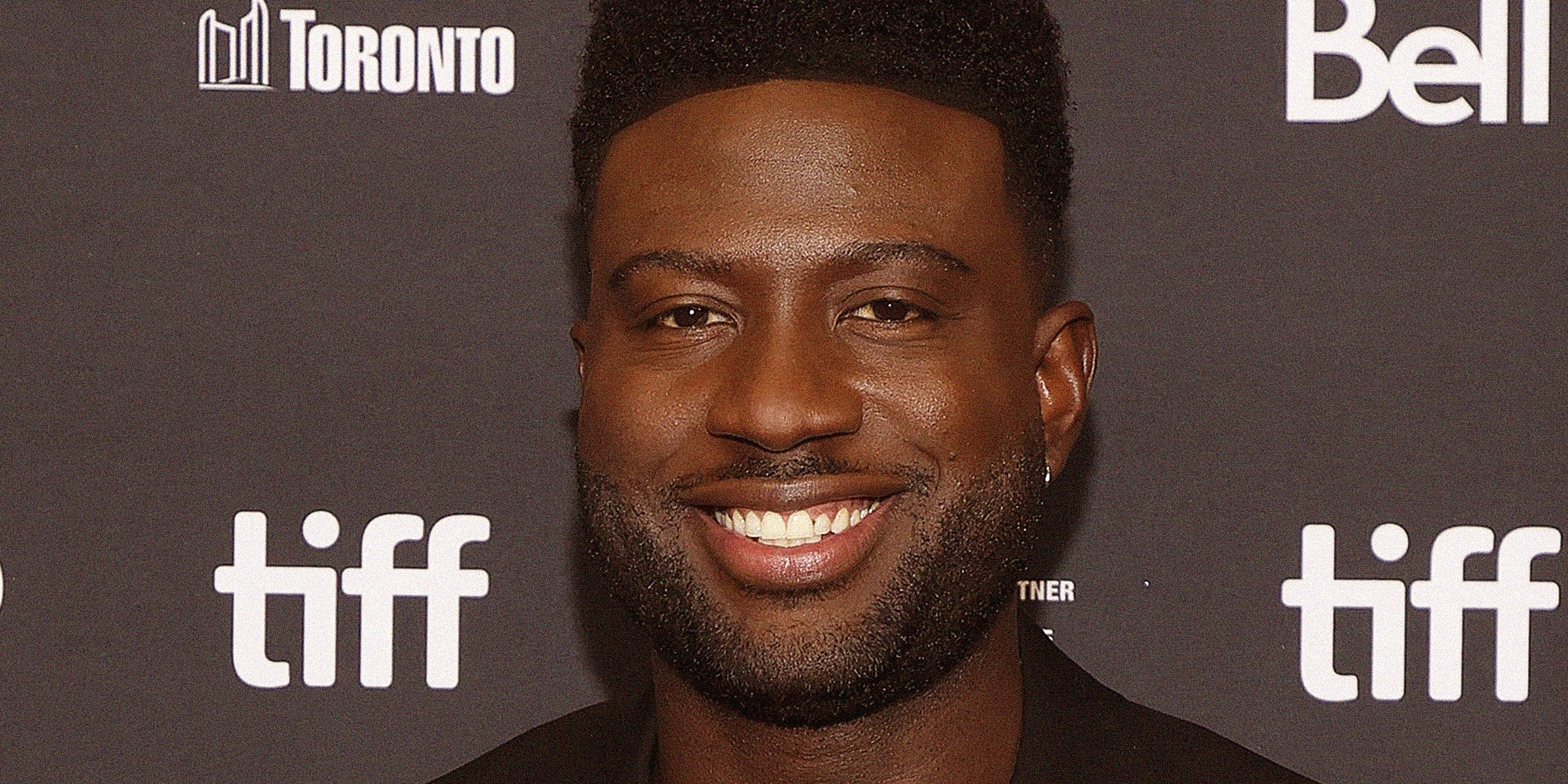 Sinqua Walls | Getty Images
Sinqua Walls Stars in the 'White Men Can't Jump' Reboot — Facts about the Actor

Deadline announced on April 13, 2022, that Sinqua Walls had been cast in the reboot of "White Men Can't Jump," opposite rapper and first-time actor Jack Harlow. The film is written by "Black-ish" creators Kenya Barris and Doug Hall.
At 6' 2", Sinqua Walls is a perfect first draft to portray the basketball street hustler, Sidney Deane, first portrayed by his childhood hero, Wesley Snipes. The film is currently in post-production with no scheduled release date.
The actor's big break came on "Friday Night Lights," followed by roles in other teen shows like "The Secret Life of an American Teenager" and MTV's "Teenwolf" where he played a werewolf for two seasons. He broke racial barriers as Sir Lancelot in ABC's "Once Upon a Time."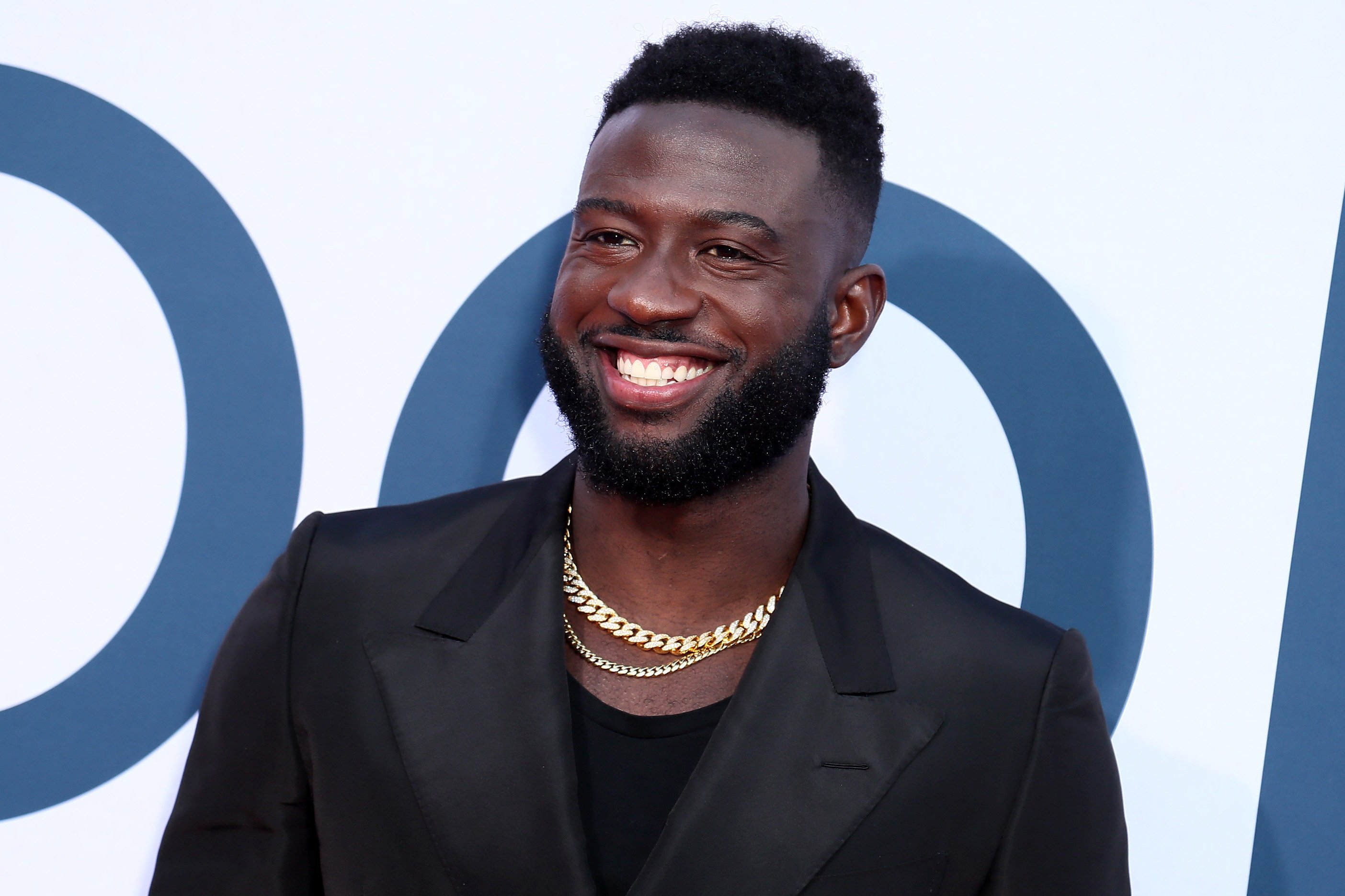 Sinqua Walls attends the Photo Call For Netflix's "Otherhood" at the Egyptian Theatre on July 31, 2019 in Hollywood, California. | Source: Getty Images
Sinqua Walls' Early Career
At a young age, Walls found writing poetry an "emotional outlet" but did not give much thought to it. He said on Variety Radio Online that publishers came around his school looking for young playwrights and poets and ended up publishing some of his work.
Upon graduating from the University of San Francisco, where he studied theatre and film, he pursued a career in acting. A nine-episode arc on the acclaimed teen show "Friday Night Lights" as Jamarcus Hall raised his profile.
When asked about his "killer abs" on display in the romcom "Resort to Love" on KTLA 5's Morning News show, the actor credited his trainer, who taught him about the balance of fitness and mental health.
Sinqua Walls Becomes a Leading Man on TV
More mature roles on "Power" and "The Breaks" gave Walls the experience and leadership qualities to take the lead in the biographical BET series "American Soul." He called it one of his favorite projects in Haute Living, as it gave him a chance to take the lead:
"I learned so much about myself as an actor and about the legacy of Don Cornelius. I gained such reverence and respect for his story and his family, what he had to overcome, and the trail he blazed so that myself, as a black artist, could have the vehicles to be successful on and behind the camera."
The leading man identified with the character trying to be successful while still being a good person. The New Yorker praised the show for its dreamy '70s hair and costumes and said the show was "healthier strains of nostalgia."
Sinqua's Mother Instilled a Sense of Pride in Him
Walls' mother instilled a sense of "pride of self and skin tone" in her son in his youth and hung posters of dark-skinned stars like Wesley Snipes, Michael Jordan, and Deion Sanders on his bedroom walls.
He told Haute Living that his career goal is to be in a superhero movie where he can wear a cape.
In an ESSENCE interview, he said that his mother wanted to raise "a confident man, an articulate man, an intelligent man, and [a] man that didn't pull any punches, and one of those things was being proud of the body that you lived in and the skin that you had."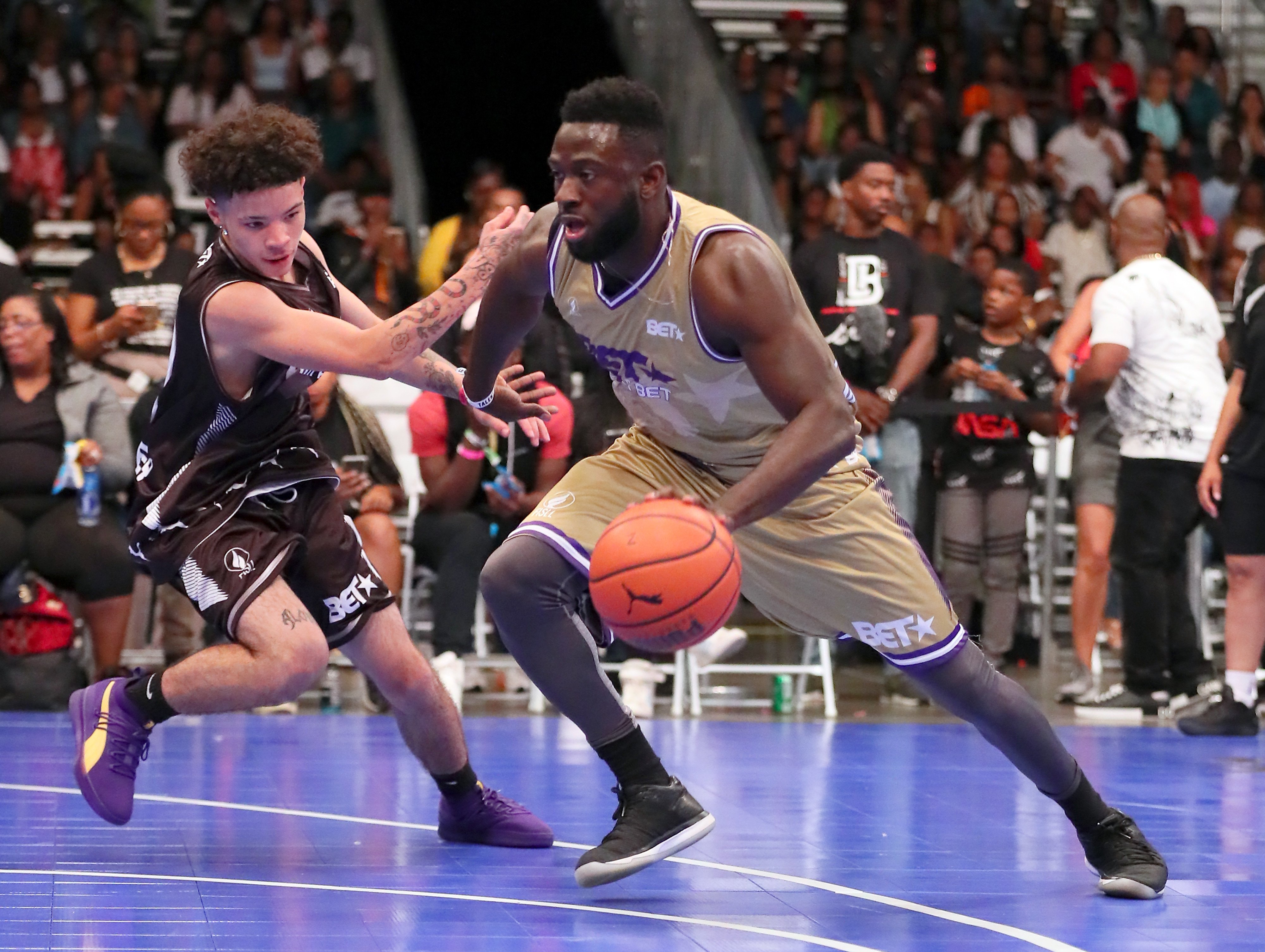 Lil Mosey and Sinqua Walls plays in the BETX Celebrity Basketball Game Sponsored By Sprite during the BET Experience at Los Angeles Convention Center on June 22, 2019 in Los Angeles, California. | Source: Getty Images
Sinqua Walls' Future Projects
Walls has three major projects in various stages of production. The athlete has been inadvertently training for "White Men Can't Jump" for most of his life. He did his own basketball stunts for a 2013 guest spot on the USA'S series "Necessary Roughness" per IMDb.
No basketball hustling was involved when he took part in BET's celebrity game in 2019, where he went up against professional ballplayer Allan Houston and called 2 Chainz and The Game teammates.
In NBC's generational drama "At That Age," he is the scruffy but charming younger sibling of a powerful Cooper Family. Filming for the show was delayed in 2020 due to Covid-19 restrictions and is slated to air in 2023.
The actor is in the Taron Egerton action vehicle "Carry On," which is set to be released in 2023. He told Haute Living that his career goal is to be in a superhero movie where he can wear a cape and save lives but also has "complex life emotions."