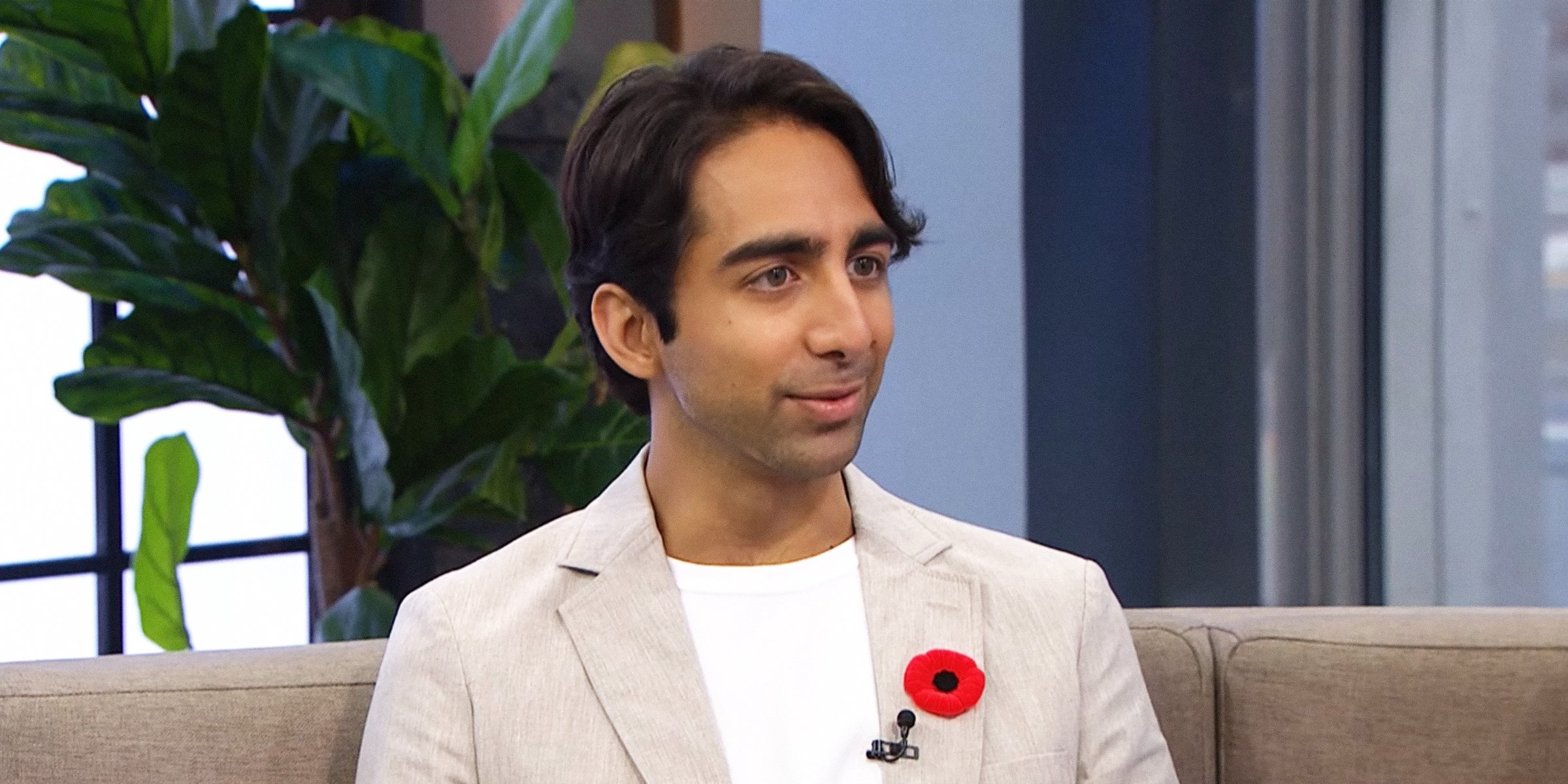 Shubham Saraf | Source: youtube.com/CTV Your Morning
Shubham Saraf Is Charlie Hunnam's 'Shantaram' Co-star and an Actor with Many Faces

"Shantaram" is the long-awaited adaptation of Gregory David Roberts' bestselling novel of the same name. The series, developed for Apple TV+ by Steve Lightfoot and Just Kurzel, stars Charlie Hunnam with Shubham Saraf and Sujaya Dasgupta.
The story follows a convicted criminal, Lin, portrayed by Charlie Hunnam, who flees his native Australia for India and ends up living in the slums. He finds a friend in street-smart guide Prabhu, played by Shubham Saraf.
The breakout TV star, Saraf, is a theater actor at heart with a particular love for William Shakespeare's works. He was previously seen in award-winning series on Netflix and BBC and as Gandhi's assassin in a successful West End production.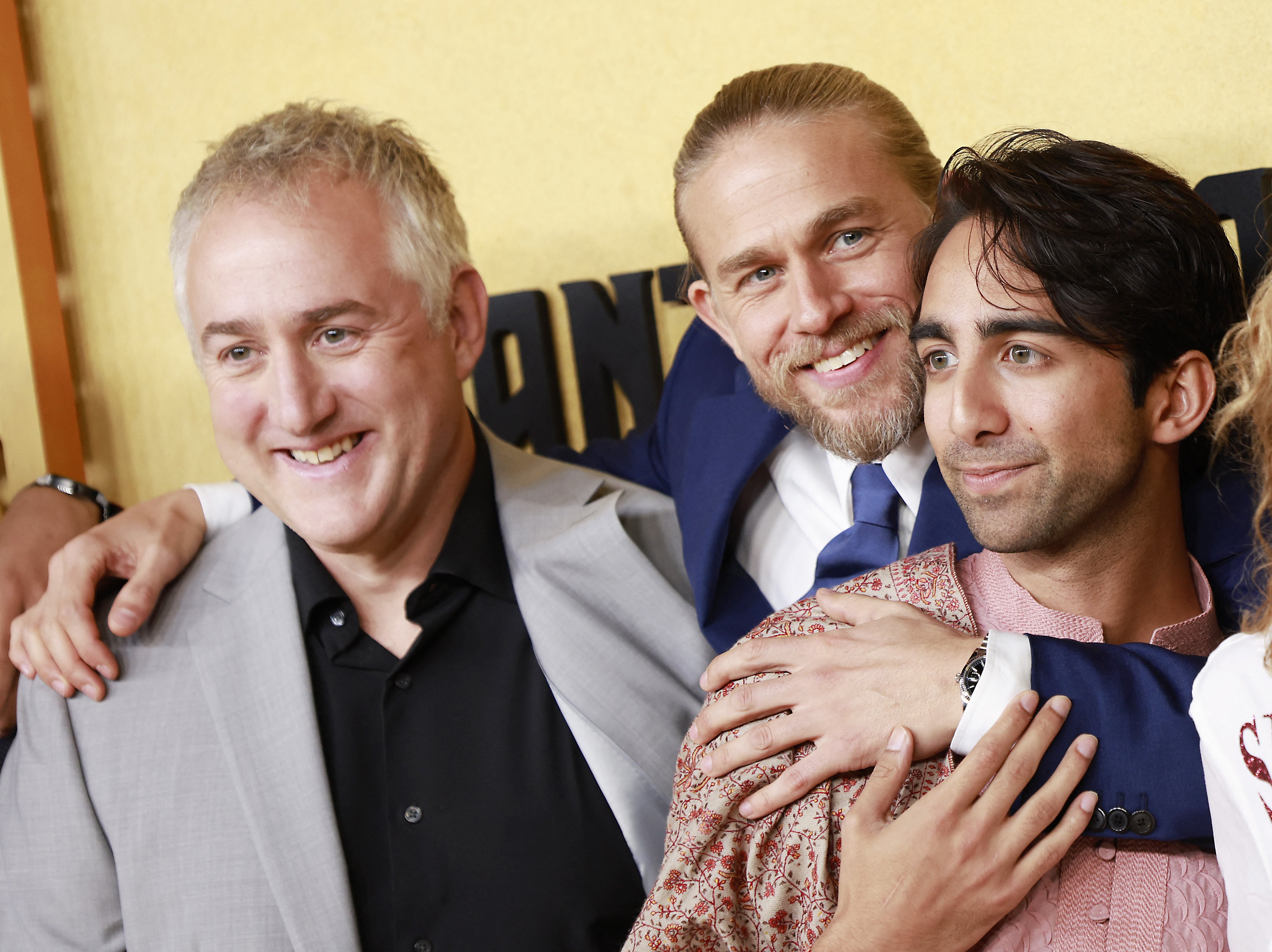 US director/producer Steve Lightfoot (L), British actor Charlie Hunnam and British-Indian actor Shubham Saraf arrive for the Apple TV+ original series premiere of "Shantaram" at the Bruin theater in Westwood, California on October 3, 2022. | Source: Getty Images
Shubham Saraf Is Passionate about the Theater
Upon graduating from The University of Warwick with a BSc (Hons) in economics in 2013, Saraf was accepted into the prestigious theatre program Ecole Philippe Gaulier. He honed his craft by studying theories such as Neutral Masks.
The actor told Uproxx that Shakespeare "gets his blood pumping." He had the unique chance to play Ophelia in a gender-swapped production of "Hamlet" in 2018, and was Benvolio in the 2021 National Theatre modern retelling of "Romeo and Juliet," per Variety.
The theatre actor's "star-making performance," according to Variety, is Nathuram Godse in "The Father and the Assassin" by playwright Anupama Chandrasekhar. He portrayed Gandhi's assassin and said he could love to take the production to India, but it is not safe now.
Shubham Saraf Has Worked Steadily since His Student Days
As a student, Saraf had a small role in Academy Award-nominated Mike Figgis' "Suspension of Disbelief." His big break came in the acclaimed mini-series "The Bodyguard" as Tahir Mahmood in 2018.
He had to ask the big questions as DC Kyle Petit in two seasons of Netflix's "Criminal: UK" starring Rochenda Sandall and "Game of Thrones" Kit Harington. And he portrayed Firoz Ali Khan in BBC's "A Suitable Boy," about four extended Indian families.
Next, he stars in the Bollywood action thriller "Blind," about a blind cop chasing a serial killer, with Sonam Kapoor and Lucy Aarden. Ironically his other upcoming project is called "Seen," in which he goes on a virtual date with a woman played by Iniki Mariano.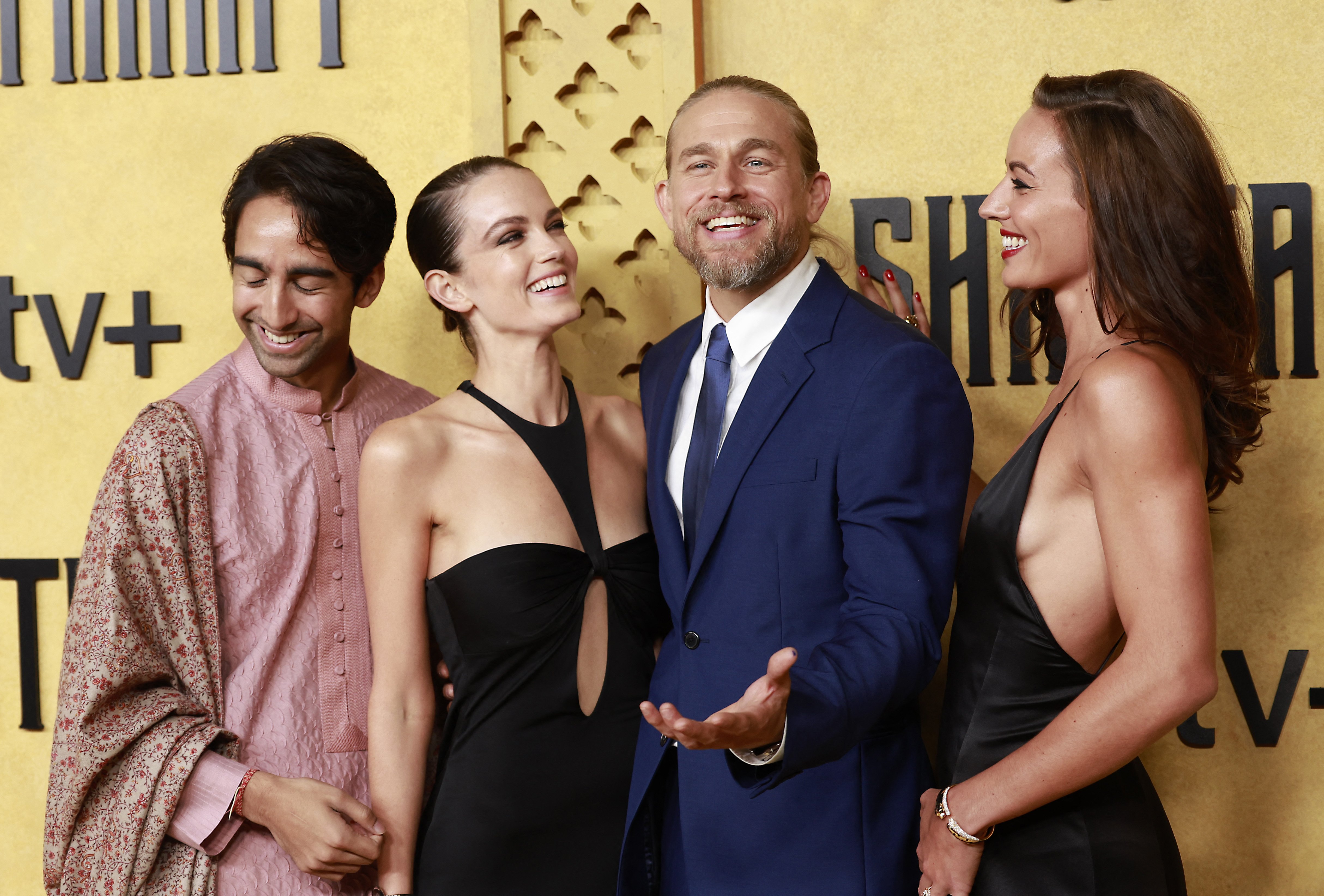 British-Indian actor Shubham Saraf, British-Australian singer Elektra Kilbey, British actor Charlie Hunnam and French actress Antonia Desplat arrive for the Apple TV+ original series premiere of "Shantaram" at the Bruin theater in Westwood, California on October 3, 2022. | Source: Getty Images
"Shantaram" Was A "Joyous Challenge" for Shubham Saraf
When Saraf landed the role of Prabhu in the Apple "Shantaram," his life was uprooted at short notice, but, he shared with Variety, it was an "intense life-altering experience." The story is set in India but had to be shot in Thailand and Australia due to Covid-19 restrictions. He said:
"Nothing about 'Shantaram' was ever easy; it was a joyous challenge to everyone involved. […] in the night, you're being bitten by mosquitoes, and it was long, 13-hour days, six days a week. I really went out of the frying pan into the fire."
He spent a month of the six-month shoot in quarantine, two weeks in each country. He told Forbes that despite joining the production late, his input, especially about Bombay, was met with "open hearts and eyes."
"Shantaram" Was Stuck in Development Hell for Years
An adaptation of Gregory David Roberts' 980-page "Shantaram" has been in the works since it became a bestseller in 2003. Throughout the years, Hollywood actors like Russell Crowe and Jonny Depp have shown interest in the project.
Calling the experience a "chaotic dance," he mused that the audience would have to judge if they pulled off their acting choices.
Hunnam became involved when Hollywood was less "film-centric," giving the rich story time to evolve over twelve episodes. The actor felt a kinship with the novelist of the book when they met in preparation for the role; he told ScreenRant they were mistaken as father and son.
Shubham Saraf Stars Opposite Charlie Hunnam In "Shantaram"
Due to the "chaotic" nature of the shoot, the two stars only met on the first day of the shooting. Saraf later told ScreenRant it was the "greatest gift" as he and Hunnam could organically develop their characters' relationship.
The theatre star admitted in a Uproxx interview that he had not seen a single scene of the series that made his scene partner a TV star, "Sons of Anarchy." In their early scenes together, Shubham realized, "Oh, [expletive], this guy gets me."
The British actor of Indian descent told The Hindi that Indian stories are "in his blood" and expressed his love for Bombay, which he describes as an "impossible city" that somehow works against all odds.
The Chemistry between Shubham and Charlie makes "Shantaram" Work
Uproxx wrote that Saraf and Charlie Hunnam's chemistry, onscreen and as friends, should be "bottled and sold," while another publication commended the authenticity of the relationship. The "A Suitable Boy" actor said:
"I had the time of my life with Charlie, and I think that's what translated into the characters. And that's kind of the spirit with which we led the entire show. Or at least, I hope it translates because I had the time of my life with that man."
Saraf jokingly told Forbes that he and Hunnam "just did our own thing, and everyone else has had to deal with it." Calling the experience a "chaotic dance," he mused that the audience would have to judge if they pulled off their acting choices.
The cast grew close as they were confined to the set and hotel. One night Hunnam and Saraf partied for 12 hours, they revealed in an interview. Hunnam said there is video evidence that he put Saraf to bed at the end of the night, like a dad.