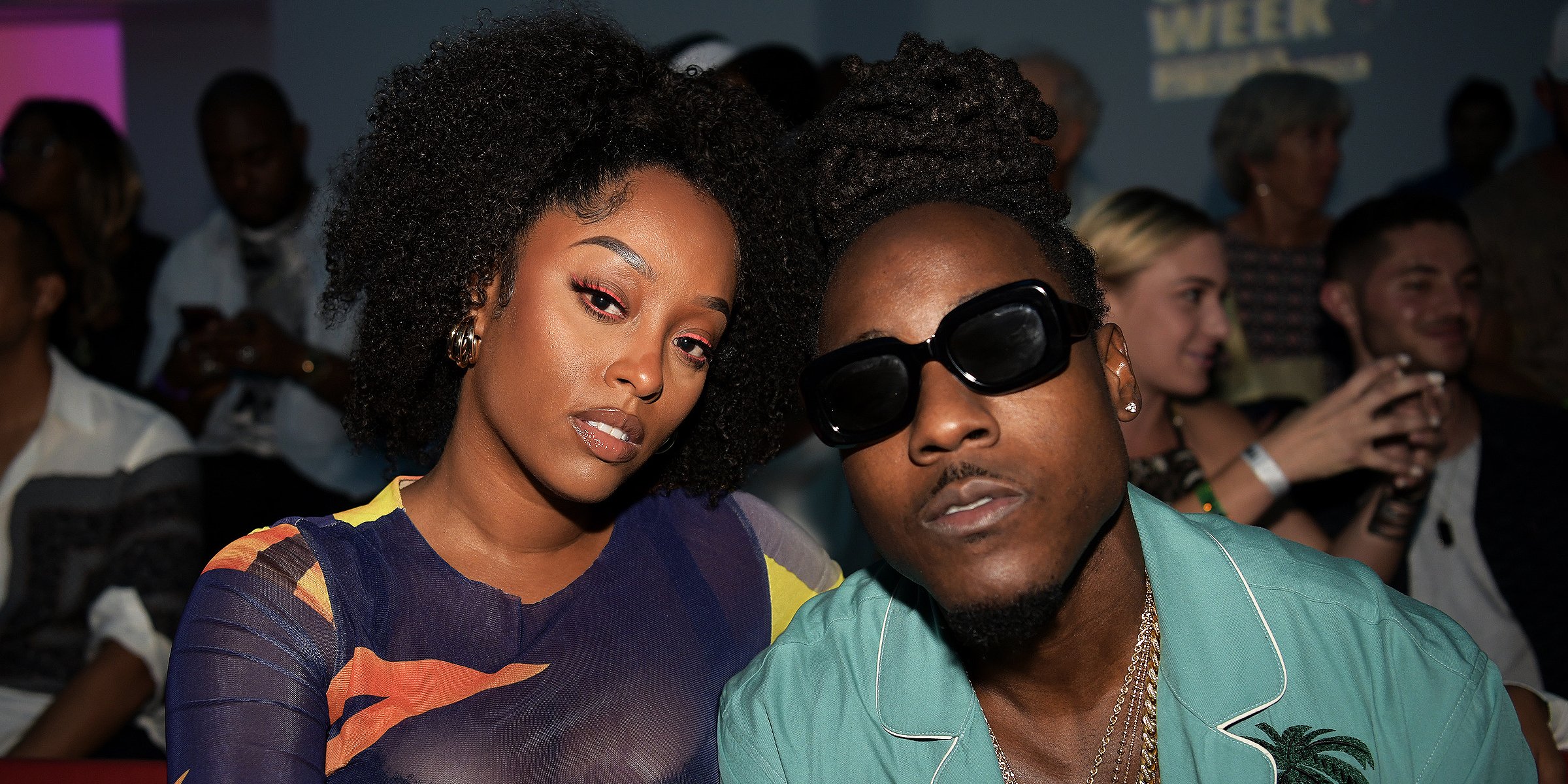 Shelah Marie and Ace Hood | Source: Getty Images
Shelah Marie Is Ace Hood's Wife — Facts about Them

Shelah Marie, Ace Hood's wife, founded a safe space for women to talk about their experiences and journey towards becoming empowered.
Ace Hood built his name in the music industry in the late 2000s, having released albums that became well-loved by fans and music enthusiasts. He was mentored by DJ Khaled until opportunities for him to become famous came left and right.
In 2009, he landed the cover of XXL magazine for its annual 10 Freshmen issue. Other rappers, including Kid Cudi and B.o.B., were also part of those listed as Most Influential by XXL Magazine.
Hood had several performances in the years that followed and was recognized with awards for his songs. However, fans did not know that the young artist struggled financially and personally behind the scenes.
Hood eventually went off the grid and focused on making songs. "I took time off, stayed in the lab, and recorded. I didn't travel anywhere, wasn't going to any clubs, or anything like that. All I wanted to do was record and get my sound right," he recalled.
Following his streak of success, he married Shelah Marie. Hood and Shelah have won the hearts of their followers with their adorable videos online such that fans keep track of the couple's bonding experience.
Shelah Marie Is the Founder of Curvy, Curly, Conscious
Shelah married her husband on February 7, 2020, in a beautiful sunset wedding. The rapper posted a glimpse of his special day on social media, revealing that he and Shelah faced several challenges as a couple but overcame them.
The proposal, which took place at Komodo Miami, was also posted online. Shelah was celebrating her birthday then, and as a Beyonce fan, "Formation" started playing in the background when Hood got down on one knee and proposed.
Although she married a successful musician, Shelah is also proud of her achievements. Shelah founded Curvy, Curly, Conscious, an avenue for black women to connect and share their challenging life experiences while empowering each other.
The website claims that women of color have transformed and evolved through the years, and as a community, they help each other heal from self-doubt, trauma, and low self-esteem.
"We are a group of individuals united based on shared values. Our value is your authentic identity. And Curvy, Curly, Conscious is merely the container, a holding space for you to come as you are. You will not be judged," the site added.
Shelah Marie and Ace Hood in "Love & Hip Hop: Miami"
Shelah stars in "Love & Hip Hop: Miami" alongside her spouse. In the show, she opened up about having depression and anxiety, which sometimes come at random.
Shelah and Hood are open about their problems in the series and have worked through their issues through open communication.
One of their challenges included how Shelah's identity was always associated with her husband's, such that there would not be a Shelah without a Hood. Fortunately, Shelah's husband listened to her rants and was eager to resolve the problem.
Shelah Marie Clarifies That Her 'Unruly Retreat' Caters to Black Women
In another episode, Shelah talked about her annual Unruly Retreat as part of her Curvy, Curly, and Conscious group. While Shelah's advocacy was for the greater good, her co-star, Neri, was unhappy that the retreat was exclusive to Black women.
Neri felt that Shelah's support group should cater to women of all colors. The disagreement had fans divided on the internet, with many defending Shelah.
One fan noted that Curvy, Curly, and Conscious was Shelah's brand; as such, she had the right to determine the organization's scope.
Shelah and Neri are two of the many who have joined the "Love & Hip Hop" franchise. Previously, Joseline Hernandez joined the Miami show's cast instead of her regular Atlanta crew.