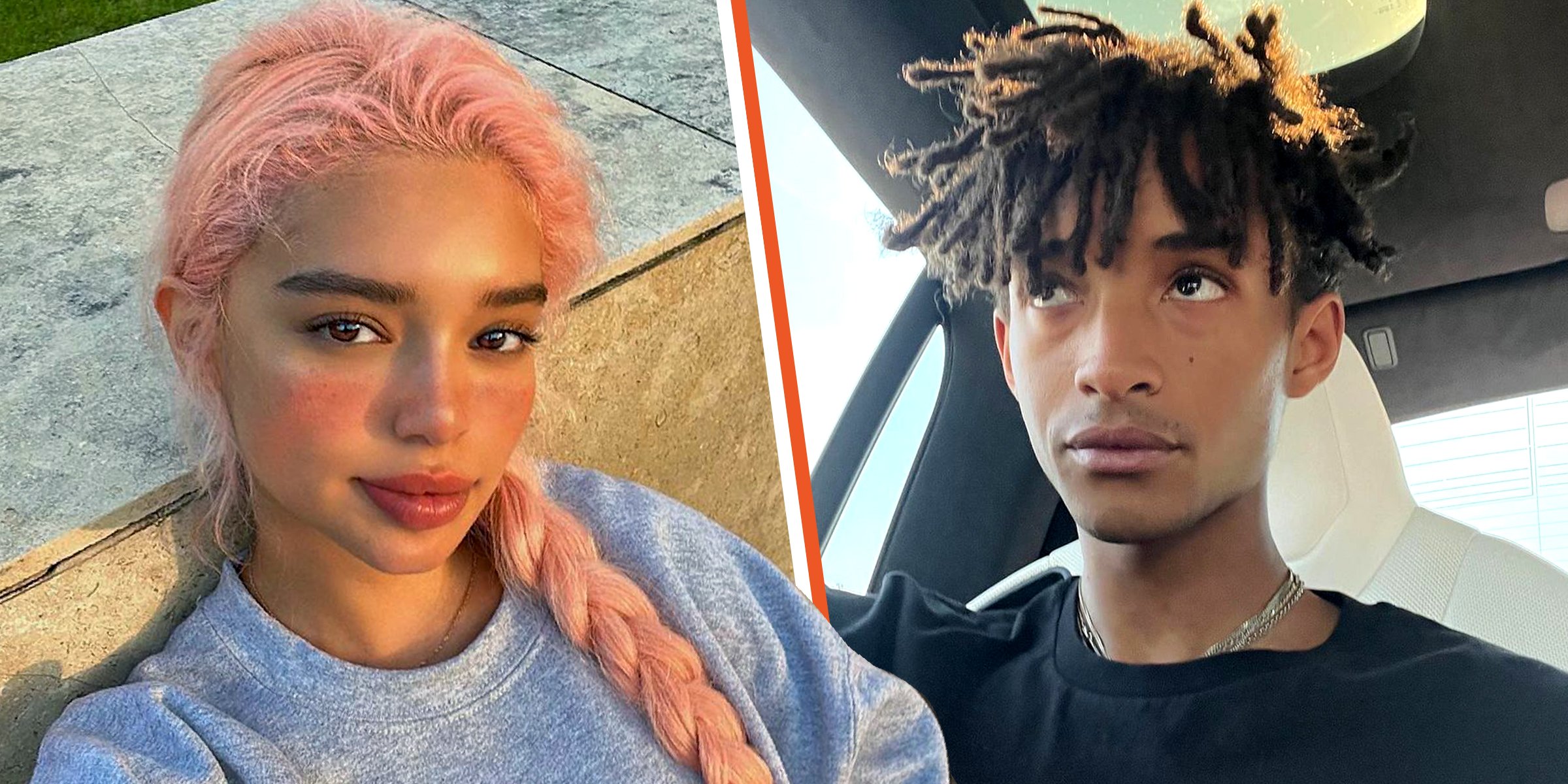 Sab Zada Posing for a Selfie | Jaden Smith Posing for a Selfie in a Car | Source: Instagram/pasabist | Instagram/c.syresmith
Sab Zada Is a Social Media Influencer Who Stood by Her Man's Side for Better & Worse - Facts about Jaden Smith's Girlfriend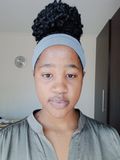 Social media personality & model Sab Zada is currently linked to Jaden Smith after several of his other dating rumors. Despite being spotted together several times, Zada likes to keep her romance with the rapper low-key, as they rarely appear on each other's socials.
Sab Zada and her boyfriend, Jaden Smith, haven't officially confirmed their relationship, but they are said to be in love and mutually supportive. In September 2020, the first romance speculations about Zada and Smith circulated after the pair were seen enjoying a movie date in Los Angeles.
Since then, it seems they've become more comfortable with public displays of affection whenever they're spotted out together. Although Smith is the more well-known partner in the relationship, Sab Zada is leading an exciting life of her own.
Sab Zada Established Her Own Name in the Industry
Sab Zada is forging her path in the entertainment industry. According to The Sun, she's a professional model, signed with the Los Angeles-based brand Select. As a social media personality and vlogger, Zada has garnered an impressive following on all her platforms.
Going by "Pasabist" on all of them, she had accrued 653K followers on Instagram at the time of publication. Describing herself as a "movie character," Zada's page is vibrant, as the model frequently dyes her hair and dons colorful outfits.
She regularly posts cover-worthy pictures, showing off her physique while enjoying a swim. Zada also shares snaps of her meals and adventures. On June 20, the social media personality celebrated her birthday by sharing a photo of a heart-shaped birthday cake.
Zada is also an avid TikToker. At the time of publication, she had 293K followers and over four million likes. She regularly posts vlogs on her YouTube channel, covering various topics, including skincare, make-up, cooking, and baking. She had 51.1K subscribers at the time of publication.
As an aspiring artist, Zada shares her music on SoundCloud and posts the visuals on her YouTube channel. So far, she's released eleven tracks, the latest being "Peter Pan," along with a music video on her YouTube.
This month, she attended her first gala hosted by the charity Starfish Greathearts Foundation at the Cipriani Grand Ballroom. Alongside a sweet caption, Zada posted a photo of herself posing on the red carpet in a stunning gown with her hair in a sideways braid.
Sab Zada Is Her Boyfriend's Solid Support System
Following the Will Smith and Chris Rock saga at the 94th Academy Awards ceremony, Sab Zada proved to be a reliable support system for her lover, Jaden Smith. According to US Weekly's insider, Zada and Smith were in love with each other and spoke about everything.
The insider said that Smith bore all his feelings about the incident to Zada, and she showed the rapper nothing but love and support. The source also shared that Zada's lover received additional support from a loyal circle of friends.
Sab Zada and Jaden Smith like to Keep Their Romance Private
Sab Zada rarely makes appearances on Jaden Smith's social media, and neither does he on her pages. However, after ongoing speculation about their romance since 2020, the couple seems to have gone public without a formal announcement.
In February of this year, Daily Mail reported that Zada and Smith enjoyed an outing to Disneyland on Valentine's Day. Zada sported an all-pink outfit with a sleeveless hot pink corset top, powder pink jeans, matching stylish arm warmers, and leather boots.
Her hair was blonde then, and she matched it with her white cylindrical handbag and wore golden jewelry. As Smith hugged Zada from behind while she gave him a peck on the cheek, he wore a colorful patterned blazer with a matching button-up shirt, black sweatpants, and white sneakers.
Throughout their date, the couple stayed close as they walked arm-in-arm around Disneyland. They smiled in almost every photo as they seemed to be having quite a good time. Zada enjoyed another date with her boyfriend at Coachella in April this year.
Rocking her pink hair with matching butterfly pins this time, Zada showed off her figure in a color-stain crop top, a white floor-length maxi skirt with a brown scarf tied around her waist, and gray combat boots.
Zada walked hand-in-hand with her boyfriend, who wore a colorful sleeveless jacket with a black t-shirt underneath, loose-fitting jeans, and white sneakers. Their last known public outing was a dinner date last month in Malibu.
Smith wore a cool-colored jacket with geometric patterns, matched with an unconventional blue scarf, loose-fitting denim pants, and cream-white sneakers. Zada wore a bright color-coordinated two-piece with white sneakers, toted her white leather handbag, and simple jewelry.