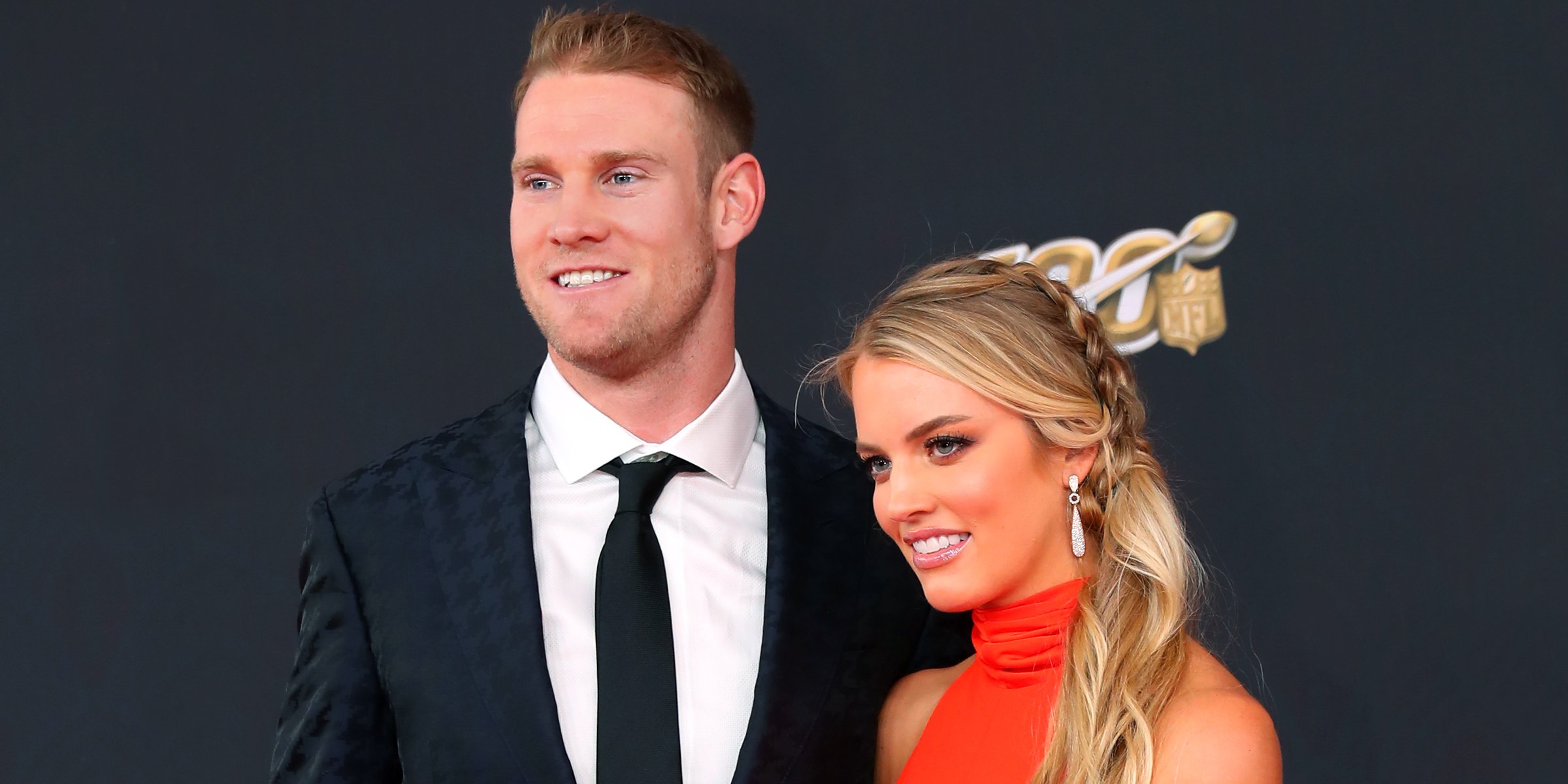 Ryan Tannehill and his wife Lauren Tannehill | Source: Getty Images
Ryan Tannehill & His Wife Lauren – Timeline of Their Relationship

Ryan Tannehill may be famous for his numerous achievements as a successful athlete. Still, he takes immense pride in his beautiful family, consisting of his wife, Lauren Tannehill, his biggest cheerleader and supporter, and his two beautiful babies.
Ryan Tannehill has a prolific career as the quarterback for the Tennessee Titans. But when he is not playing football, he is a family man who's been married to his wife, Lauren Tannehill, for a decade.
Lauren Tannehill and Ryan Tannehill began their relationship in 2009. They clicked immediately, and things began to move quickly from there. After graduating from University, they had big life plans, but everything changed when Ryan was invited to play in the National Football League (NFL).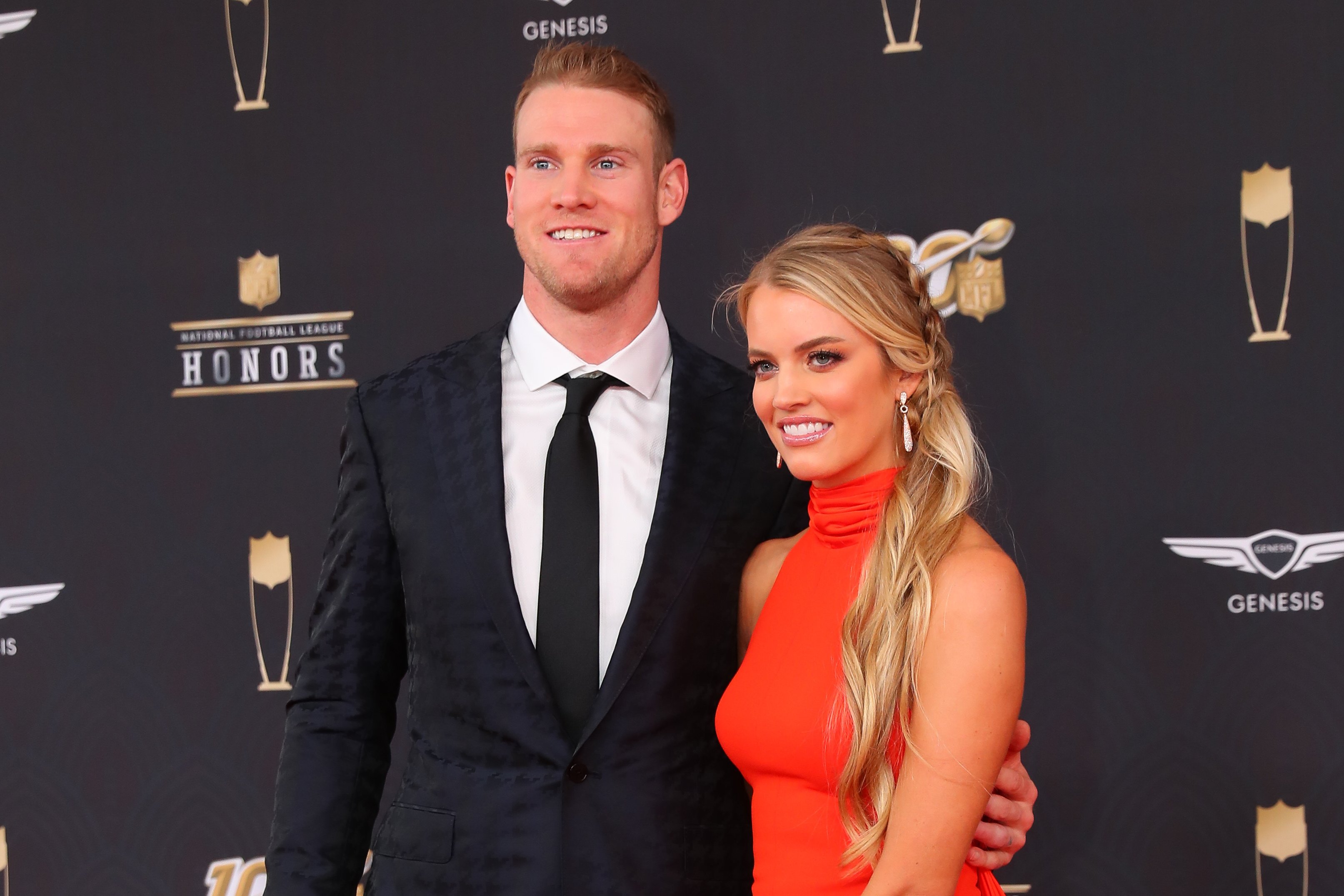 Tennessee Titans quarterback Ryan Tannehill and his wife Lauren pose on the Red Carpet prior to the NFL Honors on February 1, 2020 at the Adrienne Arsht Center in Miami, Florida | Source: Getty Images
When and How Did Ryan Tannehill and His Wife Lauren Tannehill Meet?
Tannehill and his wife Lauren's union is a match made in heaven, and their first meeting proved as much. The two first crossed paths while both were students at Texas A&M University, where Tannehill was the star quarterback studying biology.
Lauren, on the other hand, was a Communications and Psychology student. Funny enough, despite being students at the same University, they did not meet on the premises, instead crossing paths at Panama Beach in Florida during Spring break of 2009.
The pair hit it off immediately and connected over their shared love for the Christian faith. Lauren confirmed that they bonded over deep conversations about faith and religion, noting that it only took her three months to realize that Tannehill was the man for her.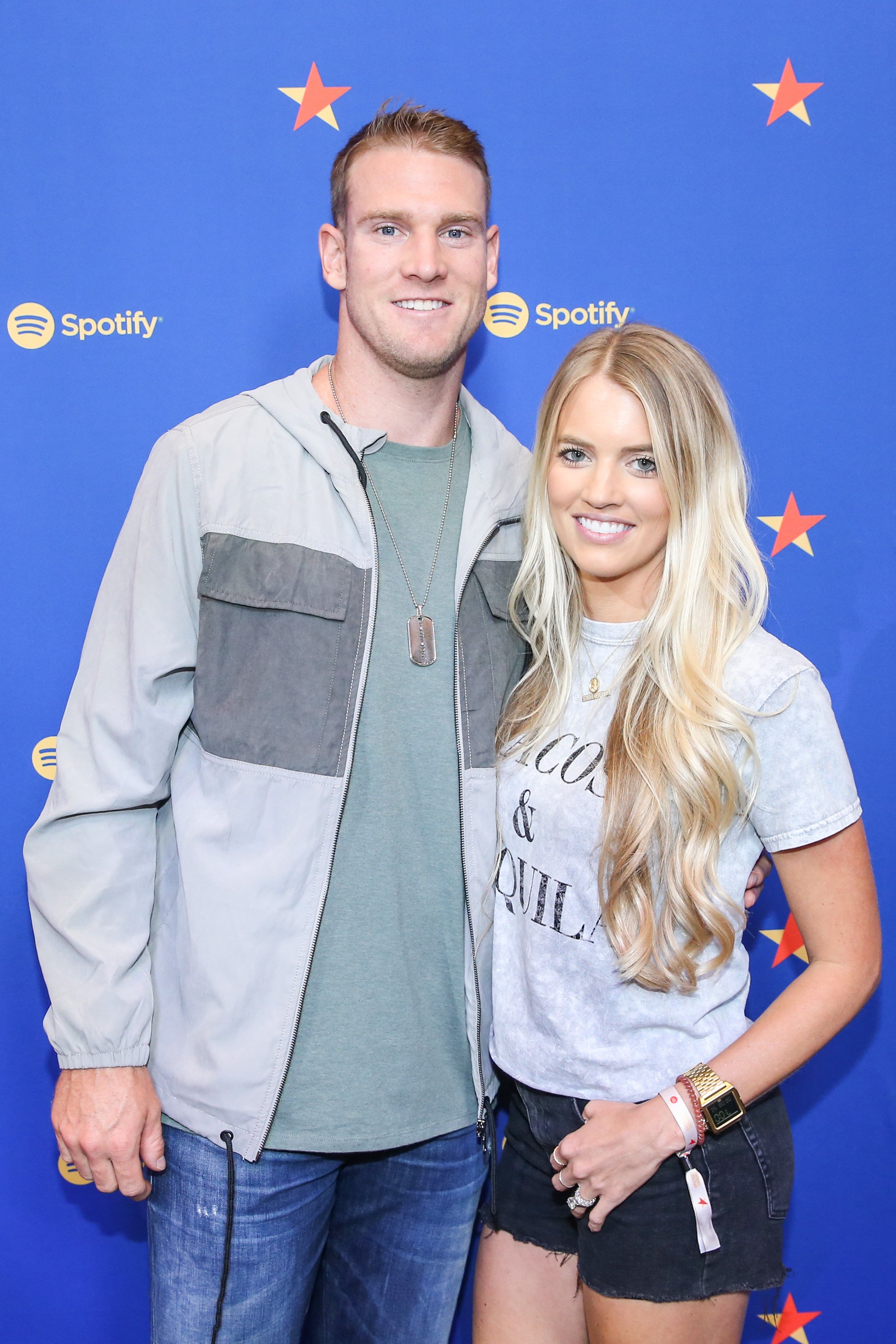 Ryan Tannehill and Lauren Tannehill visit Spotify House during CMA Fest at Ole Red on June 08, 2019 in Nashville, Tennessee. | Source: Getty Images
Lauren has noted time and again that their faith guided them through their relationship's initial years and continues even after nearly ten years into marriage.
During a Q&A game posted on Lauren's Instagram, both Lauren and Tannehill pointed at Lauren when first asked who was interested in the other. However, when asked who said "I love you" first, Lauren pointed at Tannehill while he pointed at her.
Ryan Tannehill and Lauren's Plans before He Was Invited to Play in the NFL
After Tannehill graduated in May 2011, and before he was called to play in the NFL, he and his wife planned on him going to medical school and becoming an orthopedic surgeon. He wanted to specialize in knee injuries, with Lauren working as his nurse.
Lauren disclosed that she and her husband recognized how difficult getting into the NFL was, and while it had always been Tannehill's dream, they did not bank on it.
If he tried his best and could not make it to the NFL, they planned on staying in College Station in Texas and perhaps opening their own practice together. However, when he made the NFL, everything changed as they had to relocate to South Florida, which Lauren says she loves.
Ryan Tannehill and Lauren Tannehill's Wedding
After dating for three years, the lovebirds married in 2012, and with Lauren's new status came the realization of how many opportunities came with being an NFL wife.
Lauren revealed that she was her husband's biggest cheerleader and supporter. She also has opportunities to do a lot in the community, like visiting kids in hospitals.
Ryan and Lauren Tannehill Welcome Their First Baby
The couple announced they were expecting their first baby in April 2016 with a photo of them on the beach with Lauren's baby bump showing. As an April Fools Day joke, she wrote:
"I'm not pregnant, just one too many cheeseburgers."
However, in July, she posted another photo showing her baby bump, and her fans began the countdown. Weeks later, she and her husband welcomed their first baby, son Steel Ryan on August 3, 2016. The little one weighed 9 lbs 8 oz, and the parents couldn't have been prouder.
Ryan and Lauren Tannehill Welcome Their Second Baby
In May 2018, the pair announced they were expecting their second baby but did not note when they would welcome their bundle of joy. However, on October 6, Tannehill posted photos of his new baby girl, Stella Rose Ryan.
The photos on his Twitter account showed the little girl in her mother's arms with her dad and brother sitting right next to them. The second one was a closeup of the first zoomed into her face with the caption:
"She already has our hearts."
The two are also proud fur parents and own a black labrador named Bear and a dachshund named Coco. Their two dogs are stars of Lauren's Twitter account, and she often posts cute photos of them.
How Does Lauren Tannehill Support Her Husband?
During a sitdown with Liberty University, Lauren disclosed that she and her husband thrived in working as a team. While Tannehill did his thing on the field, she supported him by taking care of everything else.
Lauren says she is her husband's biggest supporter, and when she is not cheering him on in games, she strives to provide him with a calm, happy and peaceful environment at home.
Owing to their shared faith, Lauren often sends words of encouragement and bible verses whenever her husband needs them and also cares for their two babies when he's committed to his work. The support is, however, mutual, and she says he supports everything she does:
"He encourages me, he's excited for me, he's an amazing support for me."
Lauren hopes they will see the positive difference they have made in the South Florida communities through their foundation before her husband's football career ends.