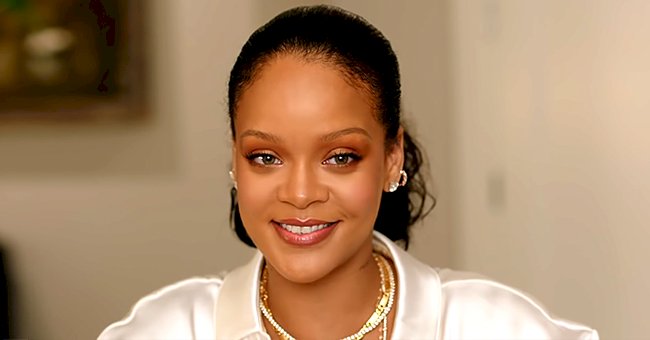 Rihanna's Childhood Was Marred by Her Dad's Addiction - inside Her Life and Road to Fame
Singer and business mogul Rihanna had amassed fame and fortune over the years; however, the star weathered hard times, including rocky childhood moments caused by her dad's addiction.
It is safe to say that Rihanna is a force to reckon in the music industry, and the enigmatic singer earned her prolific status through years of hard work and dedication.
Growing up, the "Rude Boy' crooner did not have it easy as she endured the tumultuous lifestyle her father, Ronald Fenty, lived due to addiction.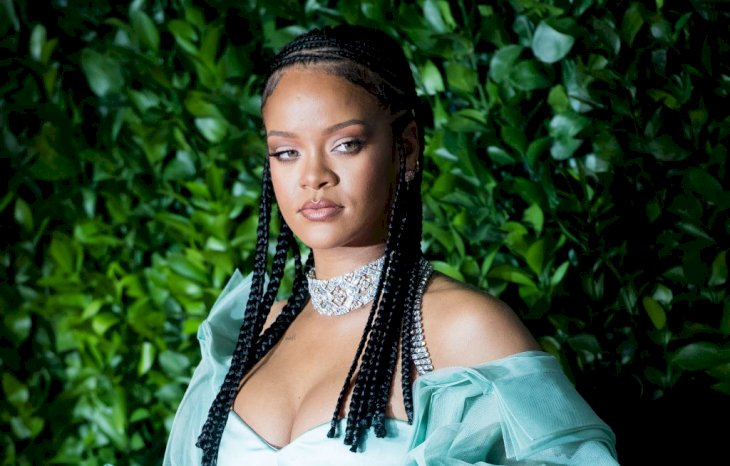 Rihanna arrives at The Fashion Awards 2019 held at Royal Albert Hall on December 02, 2019, in London, England. | Photo by Samir Hussein/WireImage/Getty Images
INSIDE RIHANNA'S CHILDHOOD
Rihanna, born Robyn Rihanna Fenty, is the first of three children born to Monica and Ronald Fenty. The youngster grew up with her family in Barbados, but the hard times were unbearable. Ronald, who worked as a warehouse supervisor, was addicted to crack cocaine and alcohol.
He was also an abusive partner to his wife, which eventually led to the end of their marriage when their first child was fourteen years old. To escape the emotional trauma, Rihanna found solace in music and formed a music group with two of her classmates.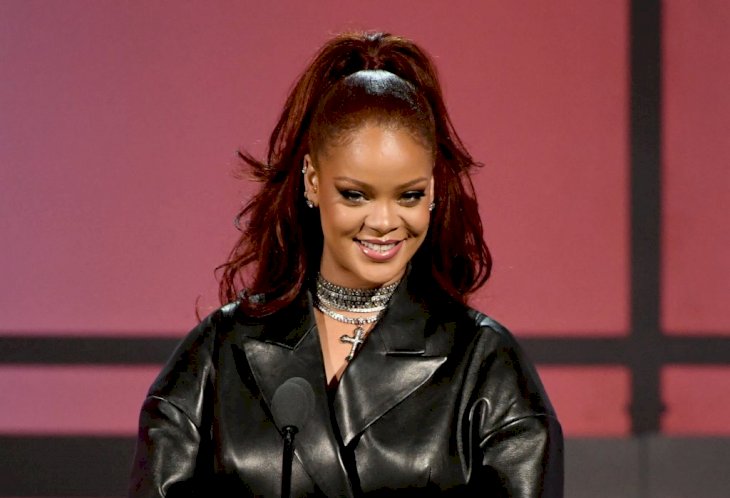 Rihanna speaks onstage at the 2019 BET Awards on June 23, 2019, in Los Angeles, California. | Photo by Kevin Winter/Getty Images
When she became sixteen years old, young Rihanna began her musical journey. She had been on an audition when she caught the attention of U.S. based producer and songwriter, Evans Rogers. The Fenty founder later moved in with Rogers and his wife.
HER STRONG SUPPORT FOR JUSTICE
Growing up, the 36-year-old star watched vices like racism and injustice meted on people. Now that she is an influential adult, Rihanna has been using her platform to fight these vices.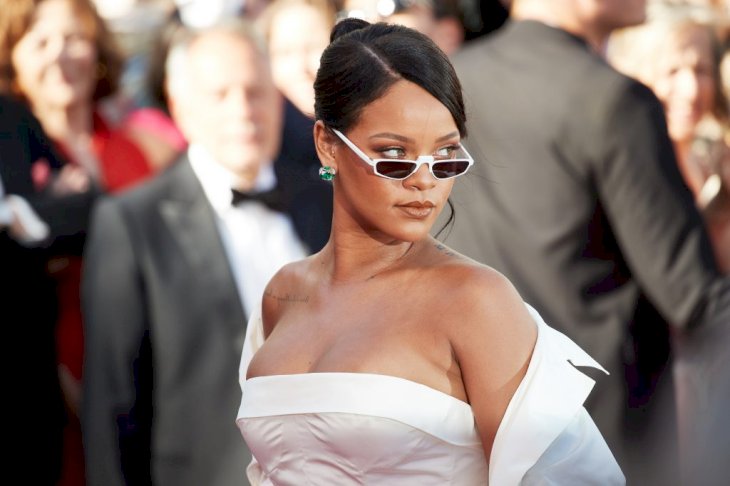 Rihanna at the "Okja" screening during the 70th annual Cannes Film Festival at Palais des Festivals on May 19, 2017 in Cannes, France. | Photo by Oleg Nikishin/Epsilon/Getty Images
Once speaking about racism, the "Rehab" singer shared that she watched people from Guyana experience racism in Barbados, and she pointed out that the same situation obtains in the United States and the U.K. She said about racism:
"It's either blatant, which is becoming more and more of a norm, or it's underlying, where people don't even know they're being obvious about it…"
Philanthropy is another core side to Rihanna, and she has funded education and other good causes in several countries.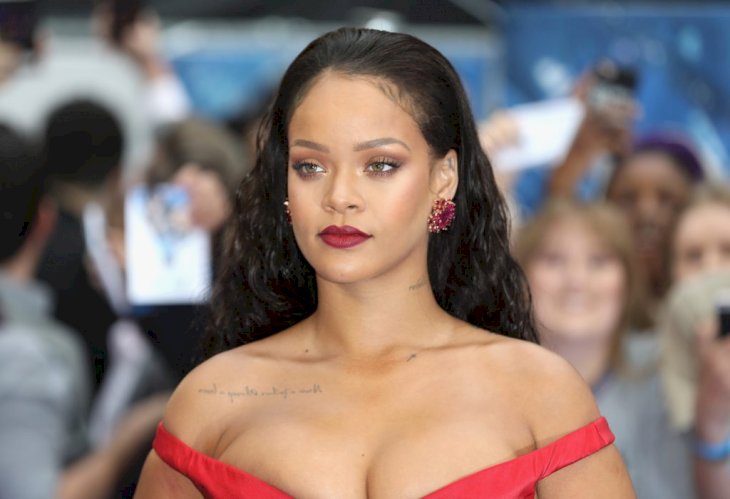 Rihanna at the "Valerian And The City Of A Thousand Planets" European Premiere at Cineworld Leicester Square on July 24, 2017 in London, England. | Photo by Tim P. Whitby/Getty Images
After Rihanna moved to Roger's home, she bagged an audition with Def Jam records in 2005 and got the approval of the president, Jay-Z. In the same year, she released her first song, "Pon De Replay," and it was a hit track.
The budding star did not stop there as her first studio album, "Music of the Sun," reached number 10 on the Billboard chart. Her next album, "A Girl Like Me," featured hit tracks like "Unfaithful" and "SOS."
Rihanna showed a new side to her after launching her adult years with her third body of work, "Good Girl Gone Bad." Here the star was quite vocal about sexuality with her music videos. More albums like "Rated R," "Talk That talk," and "Anti," helped her establish her brand further.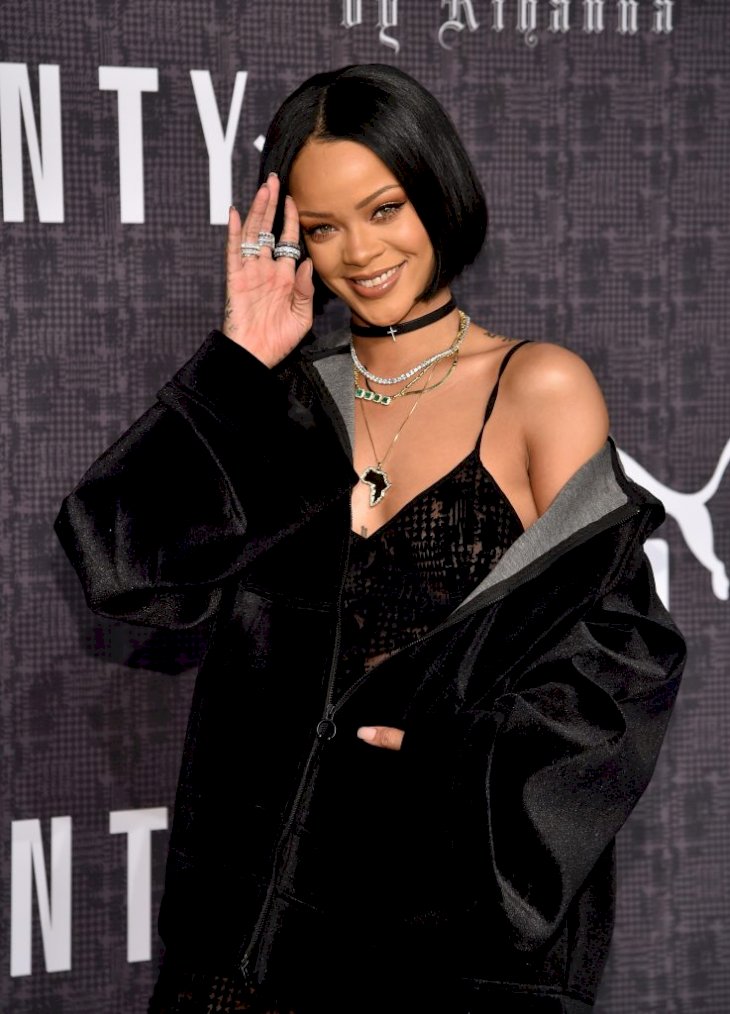 Rihanna at the FENTY PUMA by Rihanna AW16 Collection during Fall 2016 New York Fashion Week at 23 Wall Street on February 12, 2016 in New York City. | Photo by Dimitrios Kambouris/Getty Images for FENTY PUMA
Rihanna's fame has been fraught with rocky times that saw her go through cheating allegations and domestic violence. When Rihanna was dating Chris Brown, she and the "Yeah," singer constantly made headlines in tabloids.
The situation came to a head when the "Work" crooner had to mask her facial bruises with makeup before an award ceremony. A 911 call from Rihanna's home at the time showed that she was found in distress and injuries.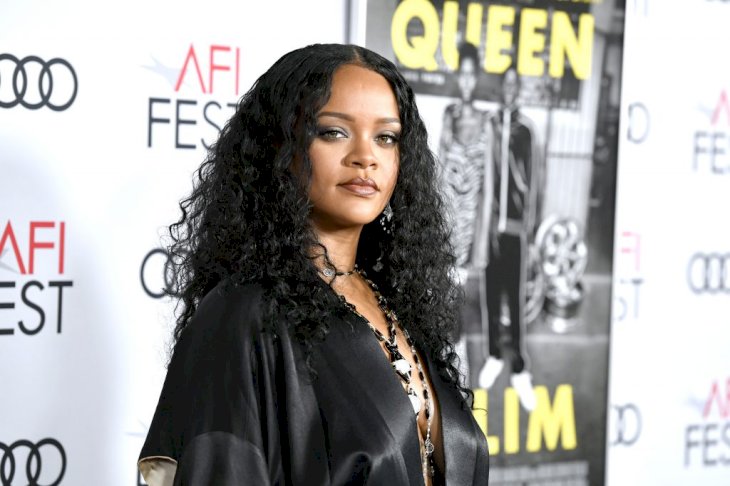 Rihanna at the "Queen & Slim" Premiere at AFI FEST 2019 presented by Audi at the TCL Chinese Theatre on November 14, 2019 in Hollywood, California. | Photo by Frazer Harrison/Getty Images
Once in an interview, the Grammy-winning vocalist was candid as she explained that she hid away her pain because she did not want to be vulnerable. In one of her chats with Oprah Winfrey, Rihanna shared that Brown was a changed person. They dated briefly for a while before finally calling it quits.
These days, the music and fashion icon seems to have put past pains behind her as she attained new milestones. One fun fact is that Rihanna's legs are insured for $1 million. In 2007, Gillette named her "Celebrity Legs of a Goddess."