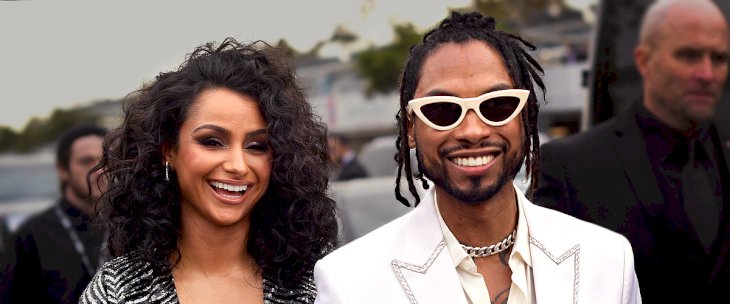 R&B Singer Miguel's Parents Divorced When He Was a Child - Look into His Life Story
Miguel Pimentel has been lauded as one of the most relevant modern exponents of the R&B genre thanks to his natural talent and his intrepid style. However, he wasn't always the sensual musician who can make girls scream with his performances, and religion had a lot to do with that.
Miguel first came into prominence in the music industry with the release of his second album, "Kaleidoscope Dream," in 2012. Since then, the now 35-year-old star has been pleasing his fans and critics with his honey-like voice and sexually-charged lyrics.
For Pimentel, who is biracial, growing up in a strict and religious-oriented household made him feel like an outsider in more ways than one. His parents were divorced so, while his mother was the angel on his shoulder, his father tried to encourage him to live a little more. Eventually, he did.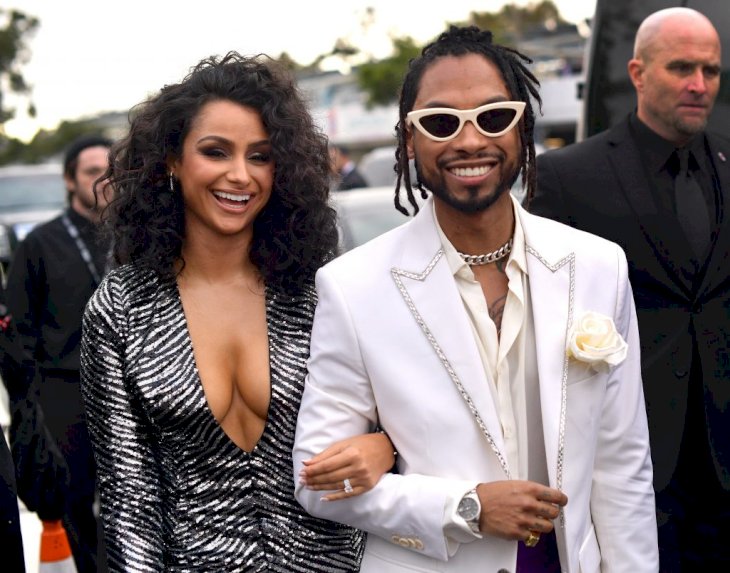 Miguel and Nazanin Mandi at the 61st Annual GRAMMY Awards at Staples Center on February 10, 2019, in Los Angeles, California. | Photo by Matt Winkelmeyer/Getty Images for The Recording Academy
Born in October 23, 1985, Miguel is one of two kids born to a Mexican-American father and an African-American mother. His parents divorced when he was 8, and he and his brother went on to live with their mom.
Growing up, Miguel was raised in a deeply religious household. He wasn't allowed to go to parties because his mother was keen on keeping him away from temptations, as he confessed in an interview with The Guardian:
"I was not a part of the social scene in high school. I wasn't going to parties, I wasn't drinking, I wasn't smoking, I definitely wasn't smoking weed, I wasn't having sex. Late bloomer. Really late bloomer."
Miguel and his family were at church three days of the week, and like his mother, he was good at preaching too.
On the other hand, his father, a teacher, tried to encourage the boys to be the teenagers they were supposed to be. But Miguel was too afraid of his mom and too committed to his spiritual beliefs to go down that road. Instead, he let his dad introduce him to some of his favorite secular music. As he said:
"My dad was into everything – is into everything. Growing up, there was a lot of classic rock. It's a huge part of who I am – Zeppelin, Stones, the Beatles, Queen."
It was during college that Miguel finally started experimenting with what he had been missing and stopped going to church. Still, he made sure to reaffirm that "I never gave up on God. I just found my own way."
By 2004, Miguel was already writing and producing his own songs. He was signed to the independent label Black Ice and recorded one album, "Young & Free," only for the label to shelve it.
Unhappy with how the label managed his music and his image, Miguel decided to part ways with them and went on to sign with Jive Records, releasing his first album, "All I Want Is You" in 2010.
After RCA absorbed Jive Records, Miguel was encouraged by one of RCA's record producers to be himself. Not only with his image, but also with the music he was putting out there, and that's how "Kaleidoscope Dream" came to be in 2012.
The album earned Miguel five Grammy Award nominations, and the single "Adorn" won the Grammy Award for Best R&B song.
"Kaleidoscope Dream" was followed by "Wildheart," in 2015, and "War & Leisure," in 2017.
Miguel dated actress and model Nazanin Mandi since 2005. They met as teenagers and, although they faced some bumps in their relationship, the pair got engaged in 2016 and married in 2018.
Although they try to keep their relationship away from the spotlight, Miguel admitted they would like to have kids, but are too focused on their respective careers for the time being.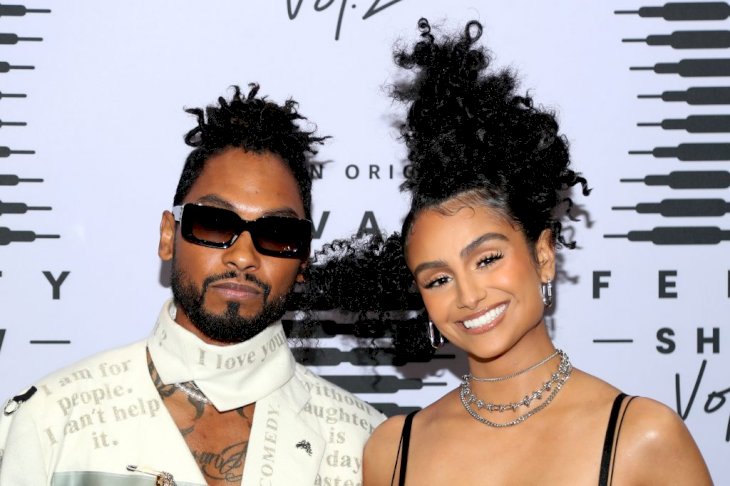 Miguel and Nazanin Mandi attend Rihanna's Savage X Fenty Show Vol. 2 at the Los Angeles Convention Center in Los Angeles, California; broadcast on October 2, 2020. 1 Photo by Jerritt Clark/Getty Images
The hot couple made headlines in October 2020 after their joint performance at Rihanna's Savage x Fenty Fashion Show, where Miguel sang while his wife modeled a green bodysuit from the brand's latest collection.