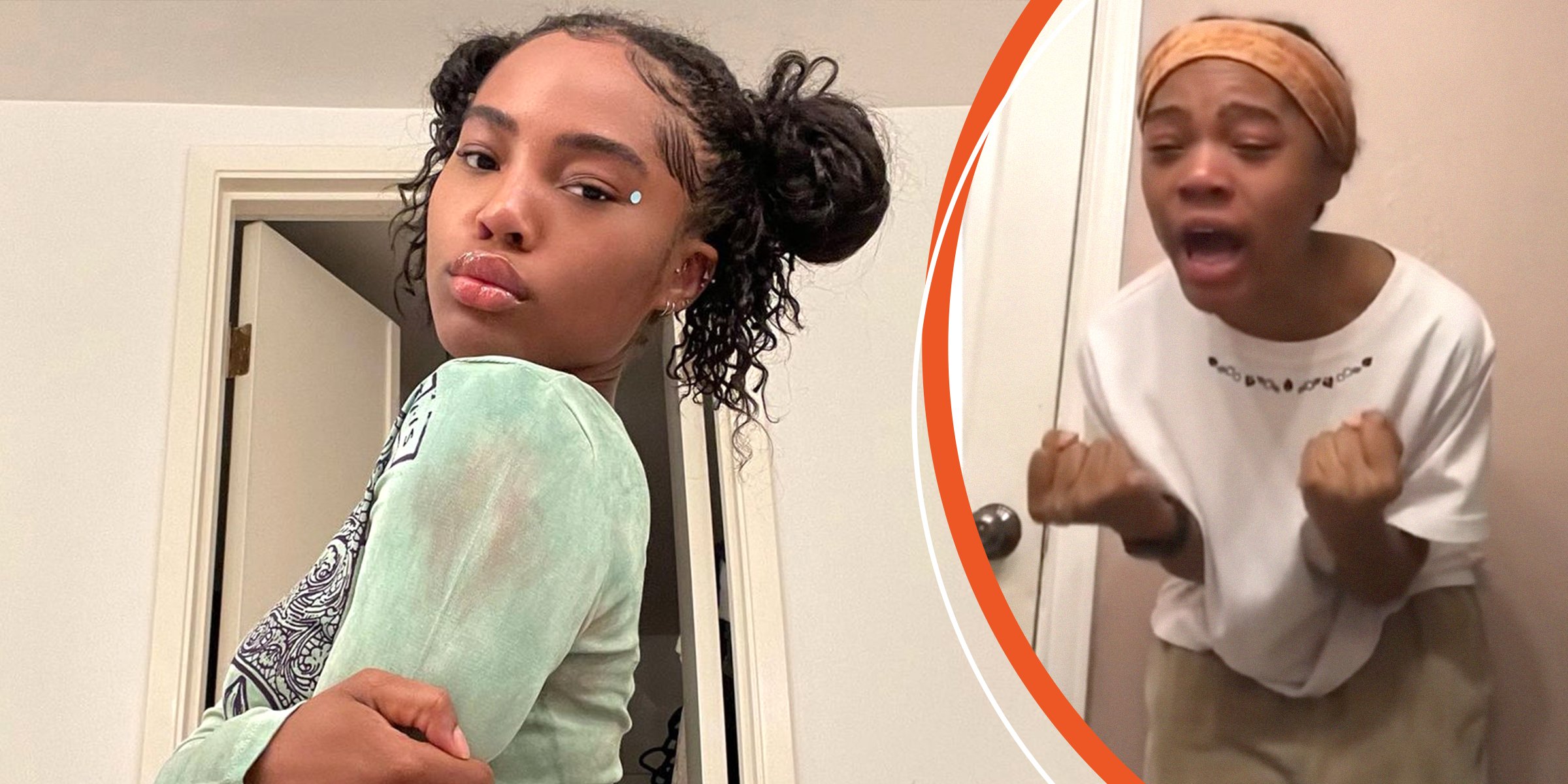 Quenlin Blackwell | Quenlin Blackwell's Viral Meme Video | Source: Instagram/quenblackwell | YouTube/BuzzFeedVideo
Quenlin Blackwell Is a Social Media Influencer Criticized for Requesting $100K from Her Followers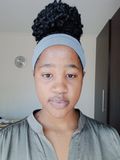 Texas native Quenlin Blackwell is a famous TikTok comedian, model, and beauty influencer. While she has amassed a large following on all major platforms, Blackwell often faces scrutiny for some of her controversial online behavior.
Like many famous influencers, 21-year-old Quenlin Blackwell's internet career began on Vine. Amusing fans through her comedic clips, she expanded to other major media platforms and began branching into beauty and modeling.
Posing for large companies like Skims and Free People, Blackwell is also afforded opportunities to attend prestigious events. She is friends with well-known celebrities, including the "Old Town Road" artist Lil Nas X and American DJ Diplo.
Blackwell also rose to fame due to her vulnerability on her social media pages, where she's been open about her mental health struggles. Recently, she landed in hot water, leading her followers to doubt the validity of her frequent tearful rant videos.
The Birth of the "Me Explaining to My Mom..." Meme
During an installment of the BuzzFeedVideo web show "I Accidentally Became A Meme," internet personality Quenlin Blackwell and "Little Women: Atlanta" alum Ms. Juicy detailed the story of how they went viral online.
Blackwell started with how she came to be in such a poor mental state, as depicted in the meme. After a promotion attempt for her parents' skincare brand went sideways, with Twitter users claiming it was a scam, Blackwell received too much negative attention.
As a result, she slipped into an eating disorder she had previously battled, and her mental health spiraled downward. Blackwell then spoke about her mother advising her to release burdening emotions by "screaming it out." Without thinking twice, she filmed herself doing precisely that.
However, at the end of the video, she disappointedly realizes that "it didn't work" and "she still felt sad." Soon enough, the internet screengrabbed Blackwell's clip, making it the original template for the viral "Me explaining to my mom…" meme.
And so, a dark moment in Blackwell's life became a tool for humor. Later, fans upgraded the template with a screengrab of the "Little Women: Atlanta" alum, Ms. Juicy, during a Facebook live. She explained that she liked watching football games while interacting with her fans.
During one of those lives, she was "deep in thought" and worried as she watched the Dallas Cowboys getting tackled on the field. Fans misconstrued the concern on her face and turned her into a meme alongside Blackwell.
Quenlin Blackwell and Diplo Deny Rumors That They Were in a Relationship
In 2020, Quenlin Blackwell was enmeshed in controversy after claiming she was living with famous DJ and property owner Diplo. She began a TikTok series in which she posted several videos of herself and the DJ hanging out together.
Eventually, her followers started asking questions about the nature of their relationship, and dating speculations about the pair gained momentum. As they began to spiral out of control, Diplo came out and cleared the confusion.
He explained that he was renting out one of his properties to the influencer and claimed there had been nothing but friendship between them. In support of that address, Blackwell, believed to be in a relationship at the time, described Diplo as her "LA dad."
She added that she and her parents trusted Diplo, as he saved her from "a lot of weirdos" in Los Angeles. Fans were still concerned about the age gap (then 19 and 41) regardless of their friendship. They both clarified, saying that they made music together. Eventually, after the pair's detailed responses, the rumors fizzled out.
Quenlin Blackwell Vs. Depression
Quenlin Blackwell may have accrued much success over the last few years, but it wasn't without an internal struggle. When she first went viral for her screaming video, Blackwell was in a mentally dark place as she battled anxiety, depression, and anorexia. It was bad enough that she also struggled with suicidal ideation.
In 2019, Blackwell tweeted the screengrab of her meme and placed it alongside a more recent photo of herself. The influencer marveled at her "mental health glow-up," emphasizing how healthy she looked compared to her meme photo.
Blackwell's online reflection on the progression of her mental health inspired other users to share their "mental health glow-ups." Twitter user Ashleigh, who also participated in the trend, remarked on how significantly one's appearance could be affected by poor or good mental health.
Quenlin Blackwell's $100,000 Couch
Lil Nas X's friend Quenlin Blackwell landed in another controversy earlier this month after posting a teary YouTube video explaining how an impulsive buy landed her in debt. The influencer revealed that she entered her credit card information in an online auction for a couch she'd desired for a year as a "joke."
When her offer went through, Blackwell's account was charged $100,000. Panicking, she immediately shared the distressing news with her fans, as the influencer worried that the auctioneers wouldn't give her a refund.
So she begged for donations from her supporters to cover the $100,000 debited from her account. Blackwell also revealed that she had hefty dental and vehicle bills that needed to be sorted out. Unfortunately, this plea wasn't received well, as fans questioned its validity.
The doubt may have sprung from Blackwell stating that she didn't want to get a job to help her get back on her feet. Moreover, the influencer said she could've afforded a couch from IKEA but wanted one worth $100K more.
Blackwell explained that she deserved nice things regardless of their value. However, since she could no longer keep up with the value of such items, Blackwell decided to join the famous adult content site OnlyFans and left a link at the end of the YouTube rant.
If you or someone you know is considering suicide, please contact the National Suicide Prevention Lifeline at 1-800-273-TALK (8255), text "help" to the Crisis Text Line at 741-741, or go to suicidepreventionlifeline.org.
The information in this article is not intended or implied to be a substitute for professional medical advice, diagnosis or treatment. All content, including text, and images contained on TheCelebritist.com, or available through TheCelebritist.com is for general information purposes only. TheCelebritist.com does not take responsibility for any action taken as a result of reading this article. Before undertaking any course of treatment please consult with your healthcare provider.