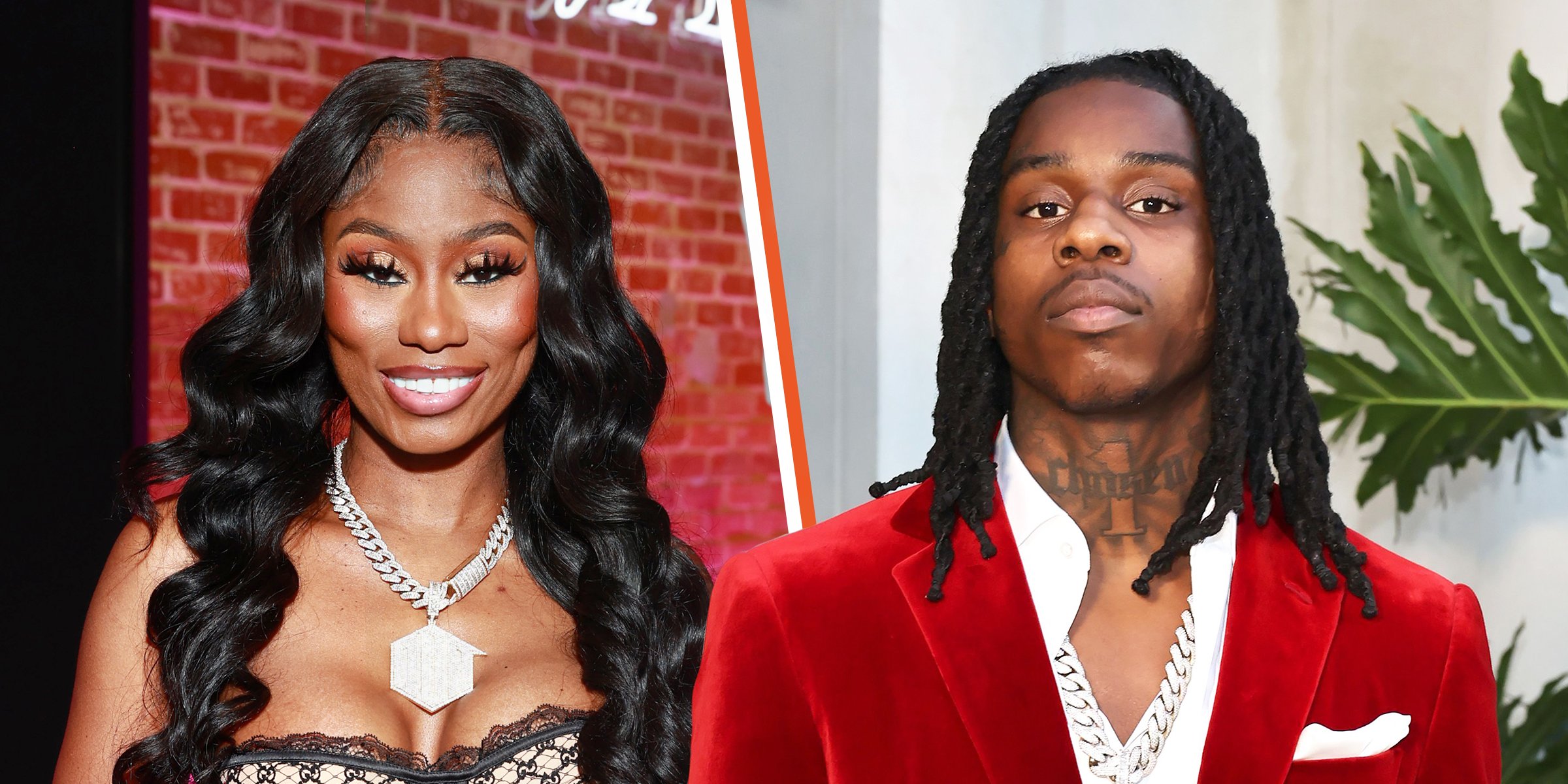 Stacia Mac and Polo G | Source: Getty Images
Polo G's Mom Stacia Mac's Talents beyond Being His Mother & Manager

Polo G is blessed to have his mother, Stacia Mac, as his manager. However, she wears many other hats and looks after the careers of others as well.
Polo G's mom has always been involved in his business. The fast-rising hip-hop artist is currently managed by his mother, Stacia Mac.
But while Mac, 42, continues to invest her time working closely with her rapper son, she is also padding her resume. The momager is versatile, as she runs the management company, Only Dreamers Achieve.
That's not all; she also created the I Birth Legends podcast to honor past legends and those willing to etch their name in the history books with their contributions to the music industry.
Indeed, such a woman with entrepreneurial skills and unique content is worth knowing. No wonder fans are dying to learn more about Stacia Mac.
Who Is Stacia Mac?
Stacia Mac is a native of Chicago, Illinois. She was born on June 21, 1980. Although she is 42, it is almost unbelievable, especially for fans, as Mac effortlessly proves that "black don't crack."
She expects him to remain rooted.
Interestingly, looking younger than her age is not her only magic; Mac thrives in being a celebrity mom, manager, and businesswoman. Her achievements were possible due to her discipline, dedication, and ability to grasp a life-changing opportunity.
Mac grew up in a large family, including four siblings, in Chicago. Following her graduation, she opted to serve in residential property management.
But everything changed once she discovered that her son was a star material and would be successful in the music industry.
Through commitment and persistence, this dream materialized. Mac groomed her son with her career management skill, and they acquired a deal with Columbia Records.
The momager is into career management full-time and runs her company, ODA, as the CEO. Although she does not represent her son, Polo G, the 42-year-old has a growing team that supports entertainers, photographers, make-up artists, and brand influencers.
Stacia Mac, the Manager of Her Rapper Son Polo G
Like many success stories, Mac and her son's success came at a price involving sacrifices. Earlier in the year, the momager candidly mentioned that she had not expected her son to be a rapper.
In 2017, on prom night, following his graduation from high school, he told his mother about his dreams of becoming a rapper and not furthering his education in college. According to her:
"It broke my heart. I'm like, 'So what are you going to do?' He's like, 'I'm going to be a rapper.'"
Despite the surprising news, Mac trusted her son's intuition, and rather than fight it, she gave all the support needed to catapult him to stardom.
The former property management expert founded her management company and, within that same year, bagged a deal with a prestigious recording company.
Polo G now ranks among the chart-topping rappers, scoring three top-10 albums and a number-one spot on the Hot 100. He has also worked with some top rappers in the game, including Lil Durk, Lil Baby, and Moneybagg Yo.
While speaking about her time as his career manager, Mac recalled how it all began. According to Mac, she has been very present in many ways, but she credited her son's trust in her.
Mac, who has three other kids, explained that she did not want her inexperienced son to be exploited. Thus, her ability to scrutinize made her the perfect candidate for the job. She shared:
"I'm blessed that my children value my opinion and run things by me. So, there were various things like appearance fees and contracts. But when he started to get offers, and the offers were for $5,000 or $10,000, I was nope—flag on the play. It's time for me to step in… I'm not going to let that happen."
Stacia Mac Advises Her Son about His Craft
Mac never stopped being a mother; despite her son's growing fame and fortune, she expects him to remain rooted. So the entrepreneur constantly gives her son nuggets of wisdom on how he can stay ahead in the game.
While speaking in an interview, she explained, "Stay true to yourself. Value quality, love quantity. Give your craft your all and reap the return on your investment."
It solidifies the claim that Mac is truly a supportive mom. Despite having her career, she is intensely concerned about her son not straying from the legacy they started together.
Stacia Mac Runs the "Only Dreamers Achieve" Company
Mac's concern for reaping investments extends to those under her umbrella. Through her ODA company, she ensures that artists, influencers, and photographers under her umbrella are not exploited.
ODA is not all about work but about building long-lasting friendships and memories. It requires a team effort, which makes it easier for artists and managers to work seamlessly. While describing her company, Mac revealed:
"I've always wanted to have a safe place for creatives where they can create and not have that fear of being taken advantage of… it's a safe place, it's also an honest place… it's a family vibe for everyone that's here. Everyone that's on the team is not by accident. It's intentional."
Where Does She Take Inspiration?
The Chicago native learned her industrious quality from watching her mother, who she described as "one of the smartest and strongest women" she knows.
Mac claimed that, like her mother, she is always ready to commit and make the best of any situation. This also translates into how she handles parenting. In her words:
"And that's how I parent, that's how I lead with anything. I'm going to give you full transparency, full disclosure, and what you do with that afterward, it's on you. But that's the way I walk in everything."
Through her achievements in such a little time, Mac has proven that she understands the nitty-gritty of the business and is equipped to boost the confidence of her artists through her family-mode-of-operation.
Most incredibly, she enjoys the same connection with her family, including her kids. To this day, Mac is consistently on the path to becoming one of the leading managers, proving that a woman can simultaneously have a successful family and career.