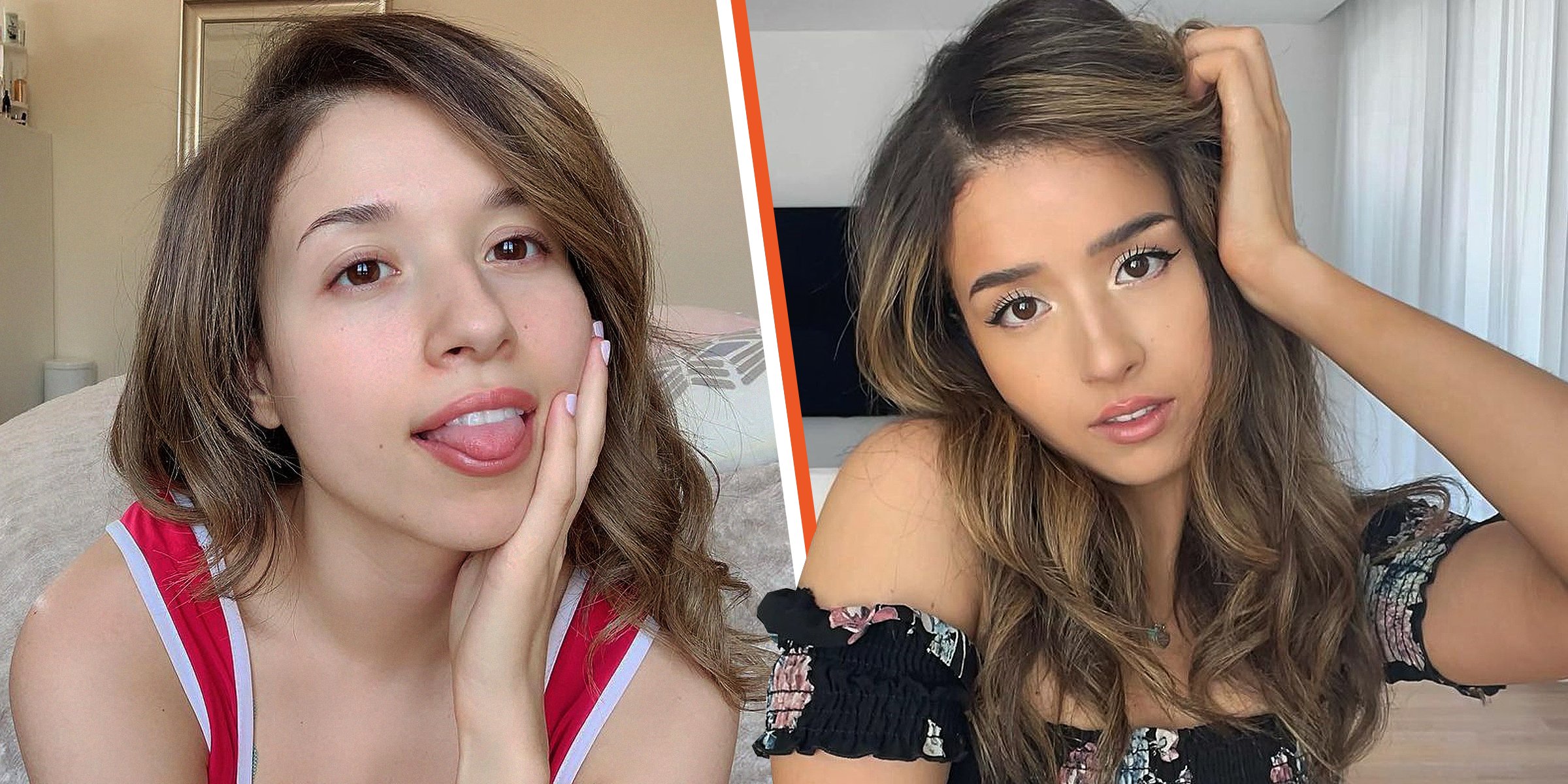 Instagram/pokimanelol
Pokimane's Makeup-Free Face Stirred Mixed Reactions from Fans

Pokimane is an internet personality. Pokimane's no makeup posts usually cause controversy among the 26-year-old's fans; however, she has continued to share such posts on social media.
Pokimane, whose real name is Imane Anys, was born on May 14, 1996. The Moroccan-Canadian is known for her live streams on Twitch, where she's been streaming since 2013.
Pokimane became famous after broadcasting video game content, specifically the content on Fortnite and League of Legends. She's a member of OfflineTV, an online social entertainment group of content creators.
Pokimane's Most Memorable Livestream
She has obtained numerous achievements, like her account, which has millions of followers, being one of the most followed on Twitch by 2017. The internet star loves sharing photos of herself not wearing makeup. However, this usually causes controversy among her subscribers.
The first time she was seen without makeup was during one of her streams in October 2018. During the stream, she showed viewers her daily routine and how she applies her makeup.
Pokimane received backlash after a photo showing a side-by-side comparison of her with and without makeup was posted on Twitter. Most people disparaged Pokimane, while others posted their pictures without makeup in her defense.
Pokimane's Tweet with a No-Makeup Photo
In February 2022, Pokimane posted a makeup-free photo on her Twitter page and captioned it by writing, "this face makes more money than you'll ever see in your life." The 26-year-old again posted another tweet where she revealed that she was asked by Jidion, a streamer, to publish the tweet.
There were mixed reactions to the post. Some subscribers loved Pokimane's no makeup photo and wrote positive comments supporting Pokimane, while others said she was ugly and were unhappy with the tweet.
One of the many responses to the tweet said, "poki... you are such a strong lady! Every woman should look up to you & don't you ever listen to those haters!! You are like the female version of 2PAC, an idol."
Pokimane's no makeup image was used for the tweet from her only stream where she appeared without makeup in 2018. It was criticized by viewers and has now been removed from Pokimane's channel.
Pokimane Is Not Afraid to Share Pictures of Herself without Makeup
Following her stream being criticized, Pokimane published a post in 2018 on Instagram with pictures of her without makeup. The internet personality captioned the images with a lengthy message.
She first mentioned the stream that caused all the controversy and said she wanted to share photos of her without makeup in "some nice angles, natural lighting, and a smile on my face." She further wrote:
"no one looks good 24/7, under every circumstance, under all lighting, conditions, and angles - and we shouldn't be expected to! We're all only human, so let's be kind to each other."
Her comment section was filled with fans' reactions after posting the images. Most of her fans loved the post, with some commenting, "You still look beautiful," and another saying, "Wow, fine 🙂 😍 😋 You look good with no makeup..."
Others wrote, "Who needs makeup that only covers up your true beauty," and one said, "Beautiful with or without the makeup," with another agreeing and writing, "Poki with or without makeup u, still look amazing and cute."
Pokimane may be primarily known as a streamer on Twitch; however, she does other things. Besides live streaming on Twitch, Pokimane also has multiple channels on YouTube; Pokimane, Pokimane Too, Poki ASMR, Pokimane VODS, and imane.
Pokimane won the Shorty Award for Best Twitch Streamer in 2017 and was featured as an honoree in the 2021 Forbes 30 Under 30 list. The 26-year-old has also ventured into acting and has landed roles on-screen in films and music videos.
She appeared in 2021's "Free Guy" and Sub Urban's "Inferno" music video. She described herself on YouTube as someone who loved "playing video games and connecting with others through Twitch and YouTube."
Pokimane is not the only person in the spotlight who likes sharing makeup-free photos on social media. Well-known celebrities such as Jennifer Lopez love sharing pictures of themselves without makeup.