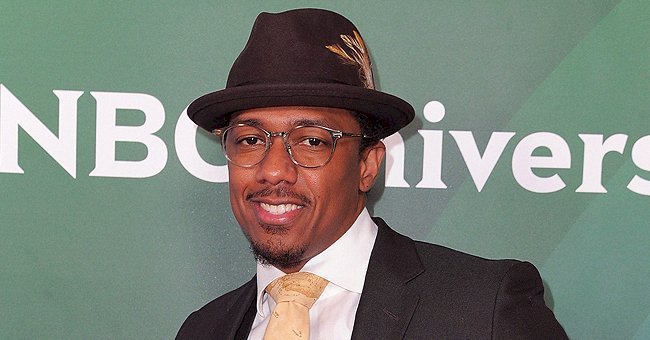 Nick Cannon's Parents Separated When He Was Young - Look inside His Road to Stardom
Nick Cannon is a jack of all trades. He has tried his hand at almost every aspect of the entertainment industry, and while controversial at times, he has built a stable career over the past two decades.
These days, Nick Cannon is mainly known for his role as the host of the singing competitions "America's Got Talent" and "The Masked Singer," but he's also famous for his controversial opinions and relationship to iconic pop star Mariah Carey.
Although Cannon is now thriving professionally and personally—he's a proud father of four—his life wasn't always that easy, as he overcame many hardships before becoming a star. Get to know more about his life here.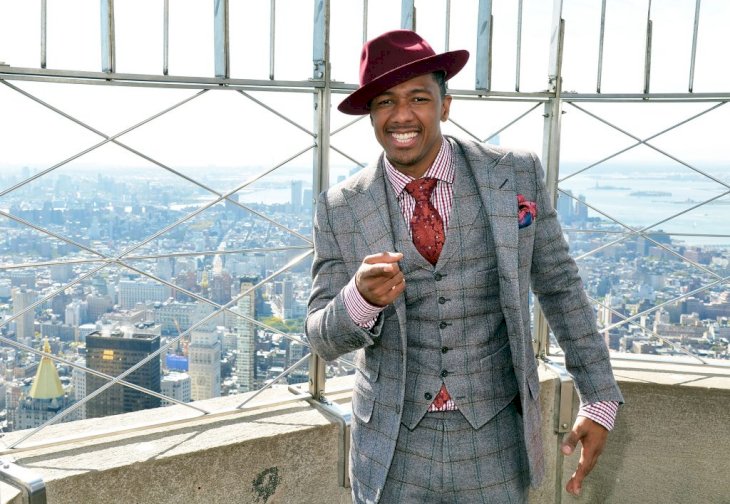 Nick Cannon lights The Empire State Building blue in celebration of St. Mary's Healthcare System for Children at The Empire State Building on October 14, 2015 in New York City. | Photo: Getty Images
NICK CANNON'S PARENTS & EARLY LIFE
Born in San Diego, California, on October 8, 1980, Cannon is the son of James Cannon, a televangelist, and Beth Hackett, an accountant. He's the oldest of five siblings, and because of his parents' divorce, Cannon split his time between California and North Carolina while growing up.
Cannon's grandfather played a huge role in his life. He was the one who gave little Cannon some musical instruments, awakening the performance bug in the then 8-year-old child. However, Cannon would soon discover he had a talent for stand-up comedy.
His first performance took place at his father's show, and it didn't take long before he was entertaining people in local comedy clubs.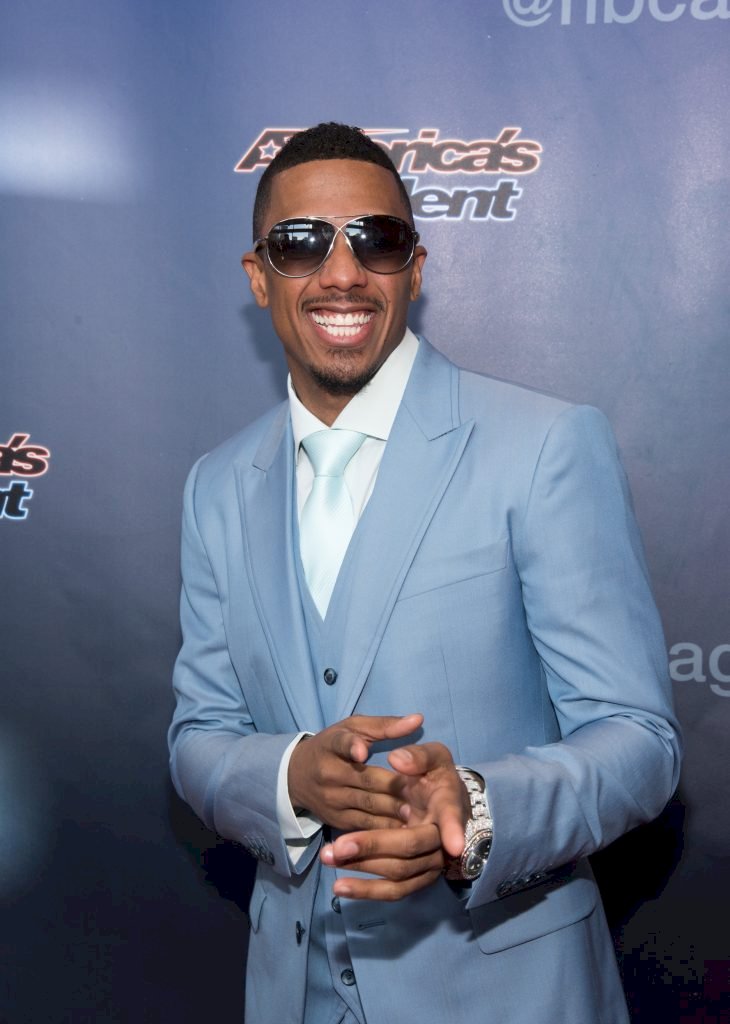 Nick Cannon at the "America's Got Talent" Season 10 Red Carpet Event at New Jersey Performing Arts Center on March 2, 2015 in Newark, New Jersey. | Photo: Getty Images
However, Cannon's teenage years were also marred by the gang violence of the Southwest of California. Although he wasn't directly involved with gangs, Cannon was surrounded by that culture, as he said once in an interview with Vlad TV:
"It was one of those things where I never even tried to glorify that because I felt like I got out of that unscathed. I mean, I lost a lot of friends to senseless gang violence […] So, I always try to downplay it and be like that cat that was allowed to get away from it."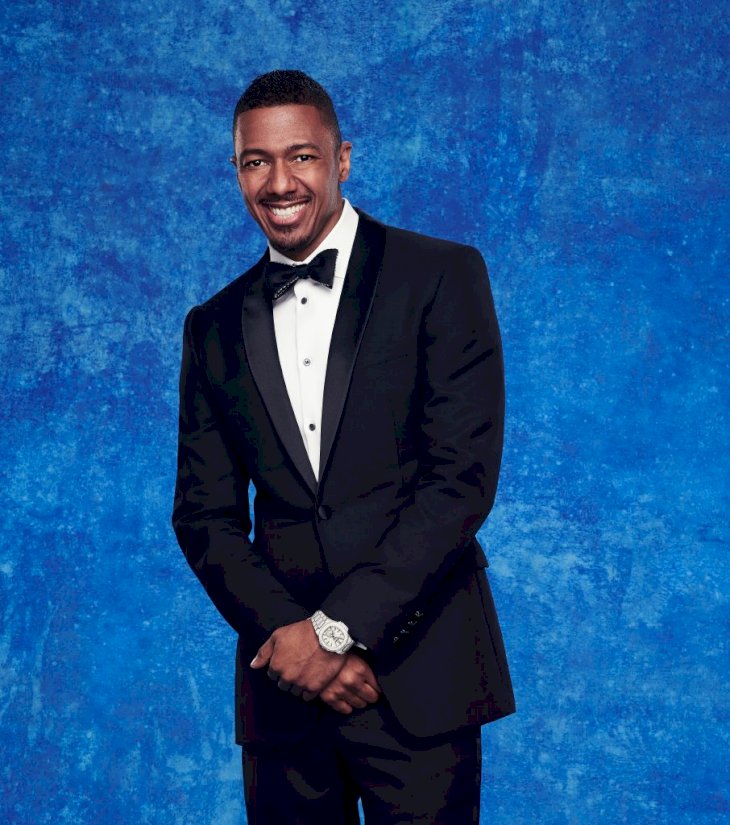 Nick Cannon photoshoot for The Masked Singer premiere on FOX. | Photo: Getty Images
THE JOB THAT CHANGED EVERYTHING
Cannon was always aware that he was lucky to be alive while so many youngsters were being shot left and right. So, when Nickelodeon offered him a chance to become an entertainer and leave for Hollywood, he didn't think twice before accepting.
His big break came when he was 17 years old. He started warming up the audience before "All That," and worked as a writer for the show before officially joining the cast in the fifth season.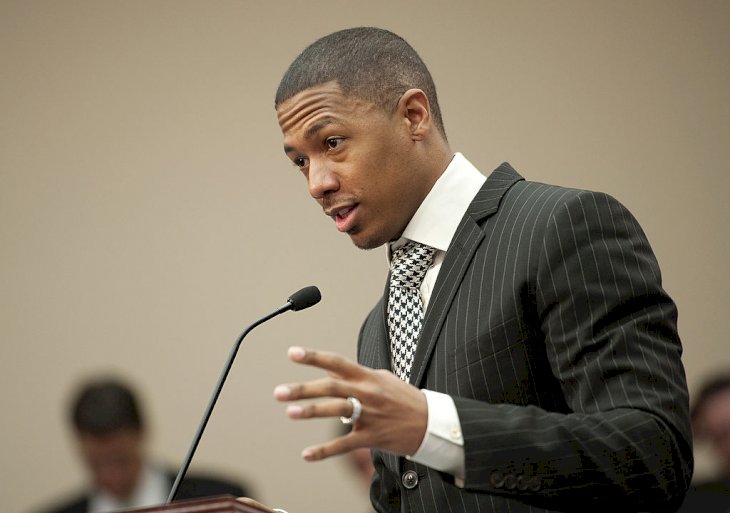 Nick Cannon speaks at a Bi-Partisan Privacy Caucus briefing to discuss the "Do Not Track Kids Act" | Photo: Getty Images
By 2002, Cannon was producing, writing, and directing "The Nick Cannon Show," a spin-off of "All That." Although the show ran for one year only, Cannon shared the screen with high-profile guests like Eddie Murphy, Will Smith, Mary J. Blige, Britney Spears, and Usher.
Three years later, Cannon joined MTV's improv game show "Wild' N Out," which is one of the network's most successful shows with 15 seasons on the air.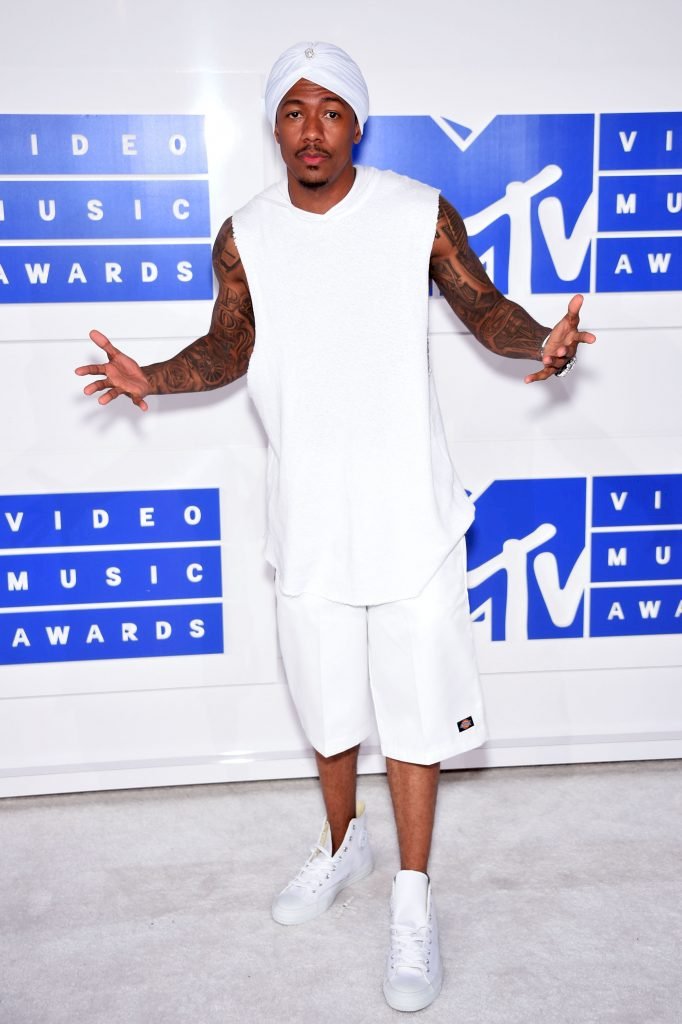 Nick Cannon at the 2016 MTV Video Music Awards at Madison Square Garden on August 28, 2016, in New York City. | Photo: Getty Images
"AMERICA'S GOT TALENT" & MORE
Cannon took the job as the host of "America's Got Talent" in 2009, which he maintained until 2016 when he quit citing creative differences with NBC. Tyra Banks replaced him.
The star has also tried his hand at music, having released two studio albums: "Nick Cannon" in 2003 and the controversial "White People Party Music" in 2014.
On top of that, Cannon is also a radio host on "Nick Cannon Mornings," at Power 106 in Los Angeles, and has his podcast, "Cannon's Class."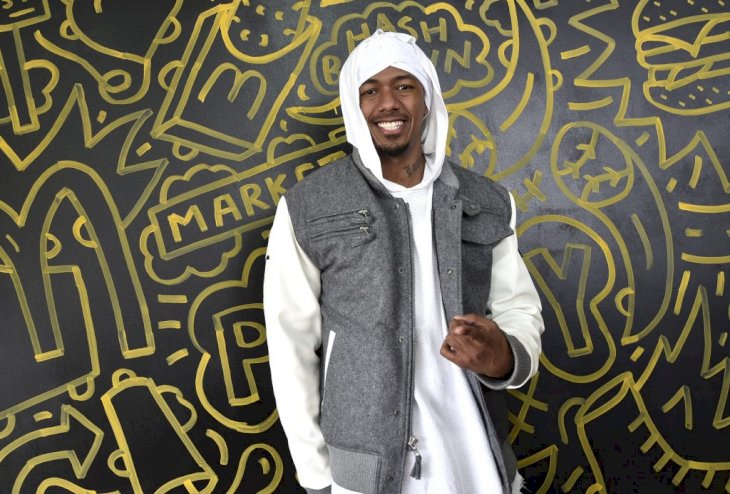 Nick Cannon at Made In America Festival on September 1, 2018 in Philadelphia, Pennsylvania. | Photo: Getty Images
NICK CANNON'S CHILDREN & RELATIONSHIPS
Cannon married singer Mariah Carey—11 years her senior— at a secret ceremony in the Bahamas in April 2008. They have been dating for only six weeks.
The couple welcomed fraternal twins Moroccan Scott and Monroe Cannon on April 30, 2011. Sadly, Cannon and Carey's marriage hit a rough patch in 2014, when they started living separately, and he filed for divorce from the singer in January 2015.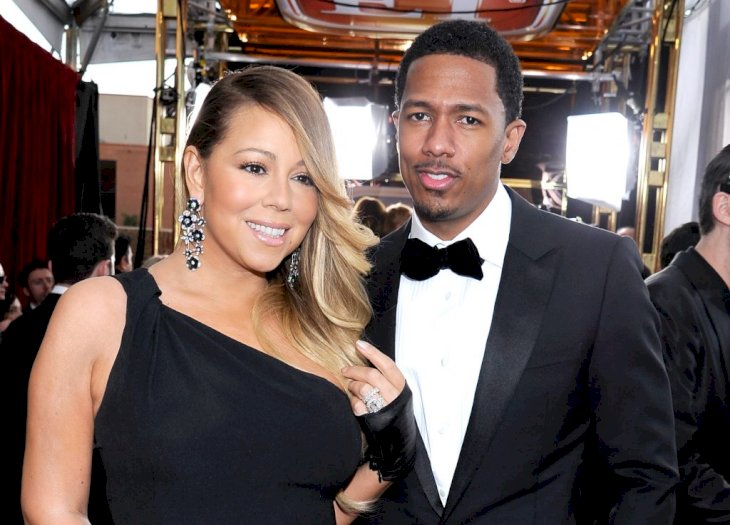 Mariah Carey and Nick Cannon at the 20th Annual Screen Actors Guild Awards at The Shrine Auditorium on January 18, 2014, in Los Angeles, California. | Photo: Getty Images
Despite their separation, Carey and Cannon have managed to keep a friendly co-parenting relationship, and it's not rare to see them celebrating birthdays or holidays with their kids like a happy family.
Cannon has been linked to other women after his separation from Maria, but he hasn't given marriage another chance. Still, he welcomed a third child, son Golden "Sagon" Cannon, in 2017.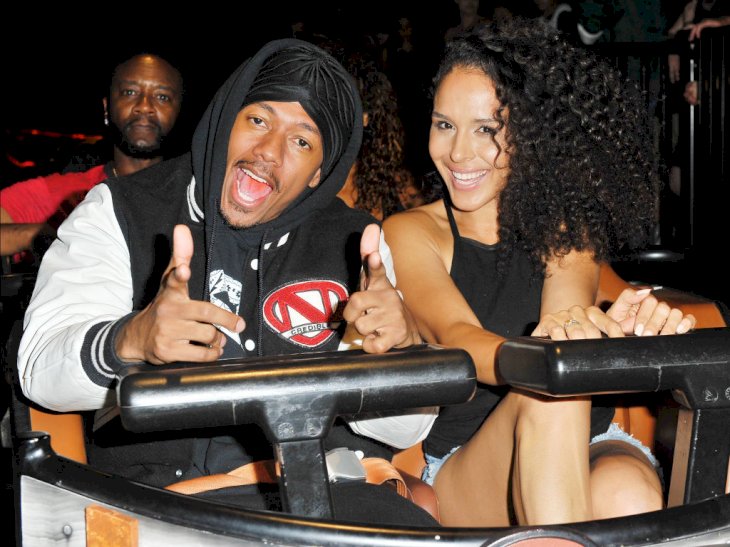 Nick Cannon and Brittany Bell at Knott's Berry Farm on September 1, 2017, in Buena Park, California. | Photo: Getty Images
Golden's mother is former Miss Arizona Brittany Bell, whom he has dated on and off for the past five years.
Although their relationship status after Golden's birth was not clear, Cannon and Bell went on to welcome another child, daughter Powerful Queen, in December 2020.
NICK CANNON ON FATHERHOOD
Cannon has confessed before that he believes he was "put on earth" to be a father, and he loves the process of becoming one.
"Kids kind of bring that vibrant side [out] of me, so whenever I can be a part of that process, I'm with it," he told ABC News in 2016.
However, being a dad also comes with some challenging tasks, especially in times of racial unrest in the U.S, as Cannon told US Weekly that he's had to have conversations with his three oldest kids about race and police brutality.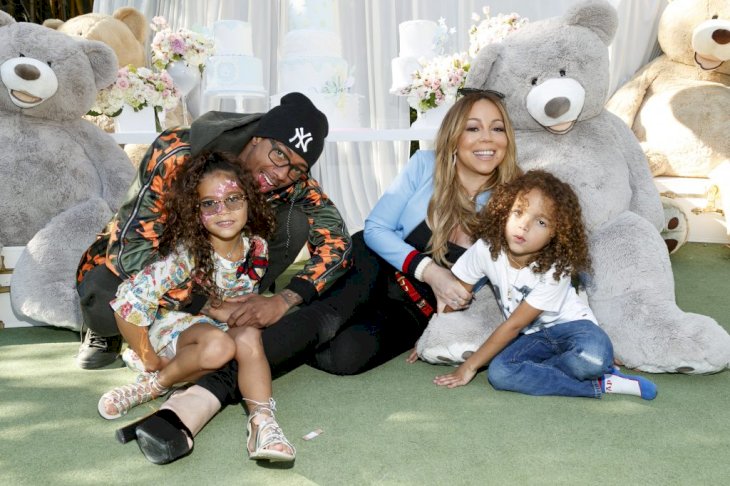 Monroe Cannon, Nick Cannon, Mariah Carey, and Moroccan Scott Cannon attend the Moroccan Scott Cannon and Monroe Cannon Party on Mary 13 in Los Angeles, California. | Photo: Getty Images
Cannon revealed that his kids fear the police, even though he tries to instill fearlessness in them, as he said:
"I try to teach, 'You have a power within you that you need to fear nothing.' But when they see the energy of law enforcement [it's like], 'Uh oh, here comes the police.'"
Cannon joined protests for the Black Lives Matter movement in Minneapolis last summer. He claimed that it was vital for him to help make a real change for the benefit of his community and his family. After all, Cannon is only a father trying to do the best for his brood.