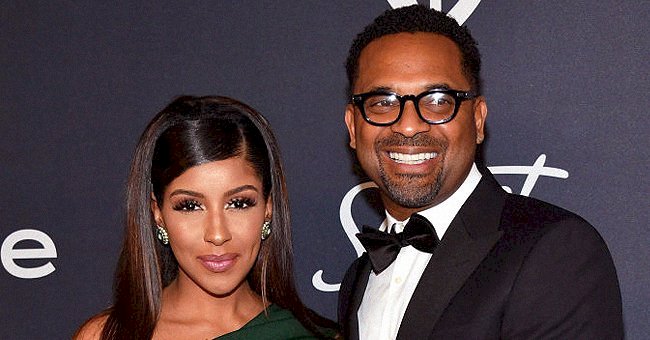 Mike Epps Is a Proud Father of 5 - Facts about the Comedian's Kids, Parents & Ex-wife
Mike Epps is a proud girl dad, and he couldn't be happier about it. The comedian has five daughters from three different women, and his eldest already made him a grandfather to the funniest little girl. Meet his family.
Comedian and actor Mike Epps is famous for his dark sense of humor and his sharp tongue whenever he's on-stage. Still, behind the cameras, he has a soft side that his daughters get to enjoy.
The "Next Friday" star comes from a large family, so it's no surprise that he has a large brood as well. Here, we get to know more about his family.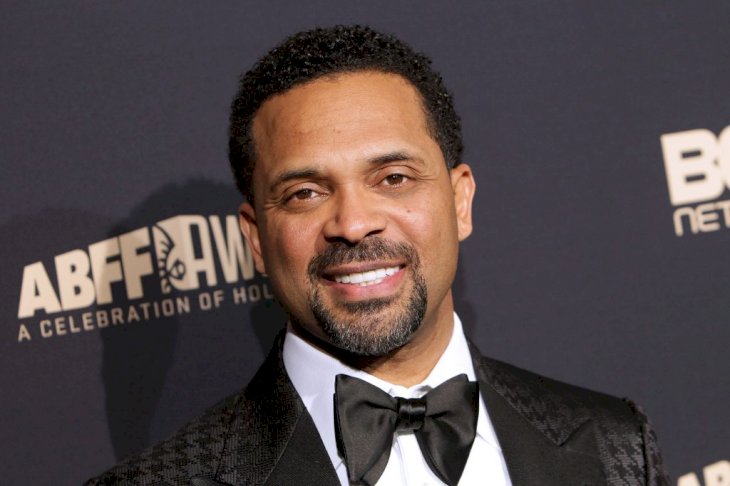 Mike Epps arrived at the 2016 American Black Film Festival Awards Gala - Arrivals at The Beverly Hilton Hotel on February 21, 2016, in Beverly Hills, California. | Photo: Getty Images
MIKE EPPS' PARENTS & CHILDHOOD
Born on November 18, 1970, in Indianapolis, Epps is Mary Reed and Tommy Epps's son. He has eight siblings and was primarily raised by Reed, who worked hard as a single mother to provide for her kids.
Still, in his autobiography, "Unsuccessful Thug," Epps recalled a childhood filled with eviction notices, an empty fridge, and neighborhoods filled with violence and drugs.
Eventually, he fell into the rabbit hole and started dealing drugs after dropping out of high school. He was busted and sent to the Westville Correctional Facility, where he became a regular visitor for most of his teenage years.
Epps discovered his comedy strike almost by accident. He worked at a barbershop and made people laugh all day when a client dared him to enter a local club comedy contest. He wasn't confident, but he won, and that was the beginning for him.
Soon after, he flew to Atlanta. There, he found a manager who told him if he wanted to make it big, he had to go to New York, so he did.
Epps started small, performing at grimy local bars for small crowds, but his growth soon earned him a spot on "Def Jam Comedy," and after an audition that he thought improbably to win, he got his first movie role in "Next Friday."
After "Next Friday" came more films like "Friday After Next," "Death Wish," "The Hangover," the "Resident Evil" film franchise, and one of his latest projects, "Dolemite is My Name," with Eddie Murphy.
Epps counted with his parents' support as he made it big in Hollywood, and he had the pleasure of giving back to them and his community back in Indianapolis on many occasions.
Sadly, Epps's mother passed away in December 2020, as the star announced with a heartfelt Instagram post. In the post, he expressed how grateful he was with Mrs. Reed for all the life lessons she taught him and his brothers and promised never to stop fighting in her name.
Only two months after Mrs. Reed's passing, Epps announced that his father had passed away in February 2021. The comedian shared a picture posing alongside his dad and wrote in the caption:
"Thank you for life and all the great memories and lessons. He was a Hard worker, Good father, and God believer. Fly High king ?kiss mama for me."
Luckily for Epps, his parents had the pleasure of meeting all of his five kids before leaving this world, which he considered a blessing.
Epps' eldest daughter is Bria Epps, and their relationship hasn't always been good. Back in 2012, when Bria was 18, she filed a police report against her father, claiming he had threatened her over the phone.
The comedian eventually addressed her accusations, saying it was hard to be a father, especially with teenagers. However, the father-daughter duo ultimately reconciled, and they have a great relationship now.
Bria, now 27 years old, is now a mom too. She has a daughter named Skylar, who inherited her grandfather's comedy strike. The little girl even joined Epps on stage during one of his shows—and she stole the spotlight from him.
Epps also had daughter Makayla from another relationship, and he shared Madison and Moriah with his ex-wife, Mechelle McCain. He welcomed the latest addition to the family, baby Indiana Rose, with his new wife, Kyra Robinson, in 2020.
MIKE EPPS' EX-WIFE MECHELLE
Mechelle McCain first met Epps on the set of "The Fighting Temptations," where she had a non-verbal role as his girlfriend. Sparks flew between the pair, and it didn't take long before they started dating.
The couple welcomed their first child, Moriah, in 2005, and they tied the knot one year later. Madison joined the family in 2007.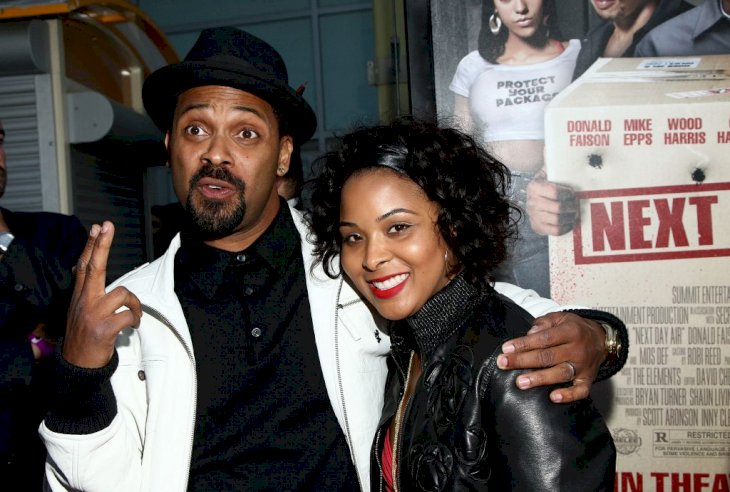 Mike Epps and Mechelle Epps at the screening of Summit Entertainment's "Next Day Air" on April 29, 2009, in Hollywood, California. | Photo: Getty Images
McCain, an actress, producer, and entrepreneur, was surprised when Epps filed for divorce in January 2016, claiming the comedian had blindsided her.
The pair completed the divorce in September 2017, and McCain made sure to let everybody know that she wouldn't let her failed marriage take the best of her. She created the Kids Love and Health Foundation and has also become a content creator and Instagram influencer.
MIKE EPPS' WIFE KYRA ROBINSON
Despite his failed relationship with Mechelle, Epps didn't give up on love and decide to give marriage another try with producer Kyra Robinson.
The couple started dating while Epps was still divorcing from Mechelle. They announced their engagement in May 2018, prompting comments from fans claiming Epps had moved on too fast.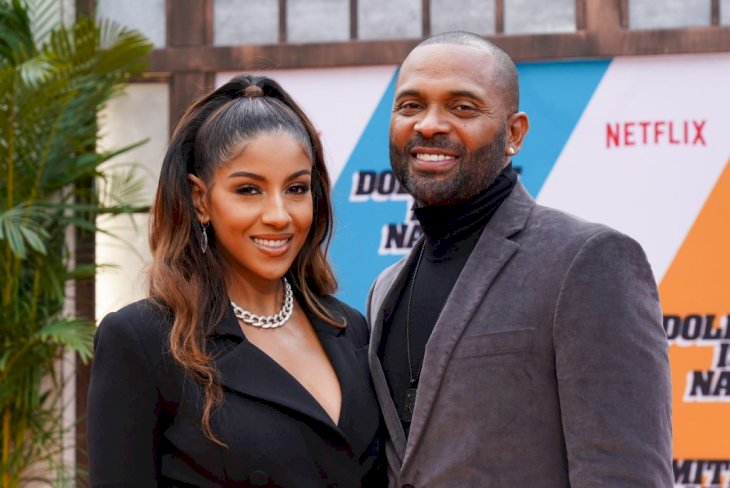 Mike Epps and Kyra Robinson at the LA premiere of Netflix's "Dolemite Is My Name" at Regency Village Theatre on September 28, 2019, in Westwood, California. | Photo: Getty Images
They tied the knot in June 2019 in a lavish ceremony at the Resort at Pelican Hill with around 200 guests as witnesses to their union. Some of Epps's celebrity friends who attended were rappers Snoop Dogg and T.I and Tiny Harris.
Robinson, who has worked as a producer for shows like "Iyanla: Fix My Life" and the "BET's Social Awards 2018," announced she was expecting the couple's first child in December 2019.
Baby Indiana's was first introduced to the world on March 22, 2020, when Epps took to Instagram to share a video of the then-newborn rocking pink. "She rollin her eyes already," the proud dad wrote. "We are so grateful God, thank you for a healthy baby!"
Being the father of five beautiful girls has given Epps a new perspective on certain aspects of life. For example, when talking about his daughters' dating life, the comedian claimed on "The View" that he didn't want his girls to date someone like him.
The Indiana native also revealed once that all of his kids are number 1 in his eyes, adding that "they're all really good girls and really, really smart. I've been blessed."
His taste in music also suffered a change thanks to his girls, as he told People that, growing up, he listened to a lot of hip-hop that was degrading toward women, but he didn't realize it earlier.
Although Epps admitted he would love to have a son, he believes the gene pool switched, and he's having all the daughter that his mother wanted, as he explained:
"My mother had eight sons and one girl. My mother cried every day. A woman can't control a little boy that much. You think they can, but it's like dealing with a little man."
For now, Epps is happy as a girl dad. Still, now that Indiana Rose is one year old, who knows if the comedian and his wife Kyra will want to give pregnancy a second try—with a bit of luck, Epps could maybe have the son he longs for.