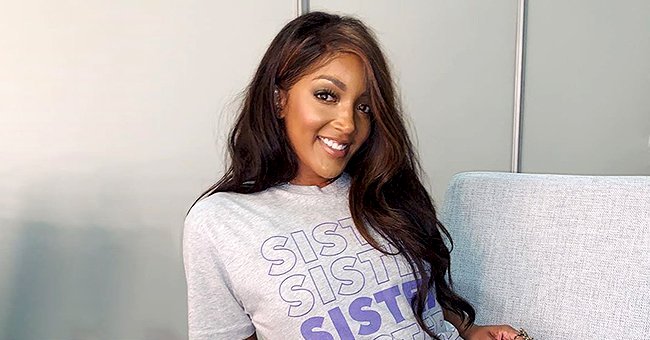 Mickey Guyton is Grammys' First Black Solo Female Country Nominee - inside Her Career and Motherhood
Mickey Guyton made history last Sunday, February 14, when she became the first Black female solo artist to receive a Grammy Award nomination in the country genre. Although she didn't win, Guyton couldn't be prouder of how far she's come, especially now that she's a mom.
Mickey Guyton is not a newcomer in the music industry. In fact, she has been performing and touring for the past five years, and making music longer than that. Still, it was her 2020 single "Black Like Me" that finally put her on the map for many people, including the Recording Academy.
A Texas native, Guyton has become an example to many rising black artists, especially women, who have been told there is no place for people of color in country music. She's fueled by the desire to fight systematic racism in the industry and also to make her son proud.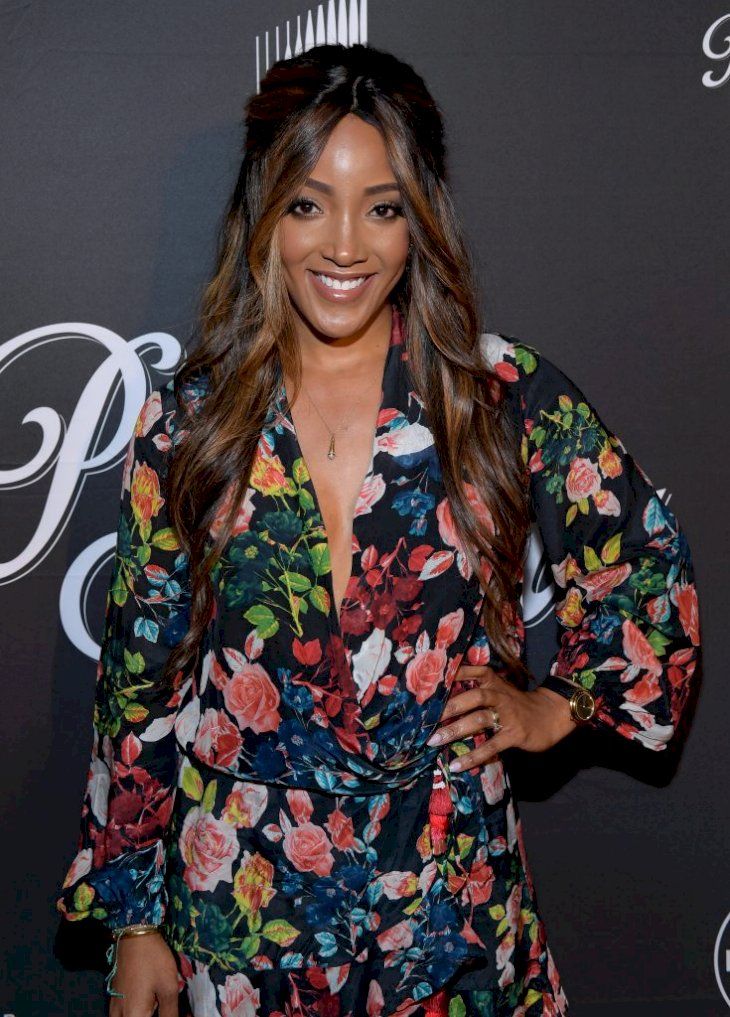 Mickey Guyton attends a special screening and reception for "Patsy & Loretta" presented by Lifetime at the Franklin Theatre on October 09, 2019, in Franklin, Tennessee. | Photo: Getty Images
MICKEY GUYTON'S EARLY LIFE
Born in Arlington, Texas on June 17, 1983, Guyton is the oldest of four kids. She was introduced to country music by her grandmother and developed a passion for singing and writing songs from an early age.
However, Guyton's childhood was marred by racism. She was often shunned by kids at the Christian public school she attended, and her teachers never bothered in doing anything.
Eventually, her parents had to enrolled her in a private school, although she still faced discrimination in other forms.
After graduating from high school, Guyton moved to Los Angeles to pursue music professionally. She also studied at Santa Monica College and worked to support herself. Then, in 2011, Guyton moved to Nashville after meeting some music executives that were impressed with her voice.
MAKING IT IN MUSIC CITY
The same year she arrived in Nashville, Guyton landed a record deal with UMG's Capitol Records Nashville division. Although Guyton was welcomed with open arms by the country community, she revealed to People were scared for her, as she explained:
"People were really excited for me because they thought this was an amazing opportunity to represent Black people in a predominantly white genre. But they were scared for me ... [I'd be] singing at major shows and [see] the Confederate flag. I'd be called the N-word."
Although Guyton thought that after signing her contract she would write some songs and put a record out in no time, four years passed before Capitol decided to release her first single, "Better Than You Left Me," in 2015.
The single had a good reception from the audience but met resistance with radio programmers, who preferred playing country songs from white men. Still, Guyton's first EP earned her a nomination for New Female Vocalist of the Year by the Academy of Country Music.
Guyton's singles released between 2016 and 2018 had little success, as the singer admitted she had been trying too hard to fit into the mold of what she thought people wanted to hear in the country genre.
"BLACK LIKE ME" SUCCESS
It was in 2018 that she crafted "Black Like Me," a song where Guyton not only reflected on her own experience as a woman of color but was also inspired by the killing of Botham Jean. She kept the song safe for a few years, aware of the powerful message it held, and after the murders of George Floyd and Breonna Taylor, Guyton knew the right time to share it with the public had come.
"[Black Like Me] is so much bigger than my own personal experiences," Guyton told The Guardian, and although the song didn't get enough support in radio, fans made it a hit and the community upheld Guyton for raising her voice amid such a critical time in the country.
It was thanks to the song that Guyton earned a Grammy Award nomination for Country Solo Performance. She's the first female solo artist to be nominated in a country category, although the Pointer Sisters received a nomination as a group in 1976.
Guyton didn't win, but she's not letting that stop the momentum. Although she's proud of being the first black female artist to be nominated, she wants to make she's not the last, as she told People:
"This moment isn't just about me, I want to help whoever I can to boost through that door with me. Let's go, let's become successful country artists!"
MICKEY GUYTON'S HUSBAND
Guyton is not only a talented singer and songwriter, she's also a loving wife and her husband has been her rock throughout the past year.
The singer started dating lawyer Grant Savoy in 2010 and she announced their engagement in November 2016. However, Guyton wanted to keep details about the relationship away from the public light, which is why she decided to marry her beau in secret.
The couple tied the knot in June 2017 in a private and small ceremony with family at the Kauai Marriott Resort in Kauai, Hawaii. Guyton looked stunning in a dress by David's Bridal and said the whole affair was "beautiful and intimate."
MICKEY GUYTON'S PREGNANCY
Like many other couples, Guyton and Savoy had the big surprise of conceiving a child during the quarantine imposed to help stop the spread of the COVID-19 pandemic.
The singer shared the news of her pregnancy in August 2020 by posting a set of ultrasound photos on her Instagram, where she admitted she was "terrified" but also thankful with God for giving her the gift of being a mom.
In October, Guyton confirmed to People that she was expecting a baby boy, and admitted that the pregnancy was weighing heavy on her because of the atmosphere with racial injustice in which the country was submerged.
Still, as she prepared to receive her baby, Guyton was sure of one thing: she would love and accept her child for "who it chooses to be."
MICKEY GUYTON'S SON
The 37-year-old singer and her husband welcomed their son, Grayson, on February 8, 2021. She took to Instagram to announced the baby's arrival with an adorable photo of the newborn that she captioned:
"The hardest and most beautiful thing I have ever done. Welcome to the world Grayson!"
Guyton's first month of motherhood was split in between rehearsals for her performance at the Grammys and falling in love with her baby. Luckily, Savoy was there to help.
"Being a mom is probably one of the greatest things I will ever experience," Guyton said, although she admitted that something she found surprising about motherhood was the whole birth experience and the changes a woman's body goes through in the first two weeks after giving birth.
Taking about her baby's personality, Guyton said she thinks Grayson will be calm but independent and tall. She also admitted that becoming a mom helped her focus on what legacy she wants to leave behind, both in the world and the music industry.
"He's my reason. I'm doing all of this for him. I just want to make him proud," she stated, adding that she wants to make the world easier for Grayson as he will grow into a young black man. Guyton knows there's a lot of work to be done, and she's up to the task.