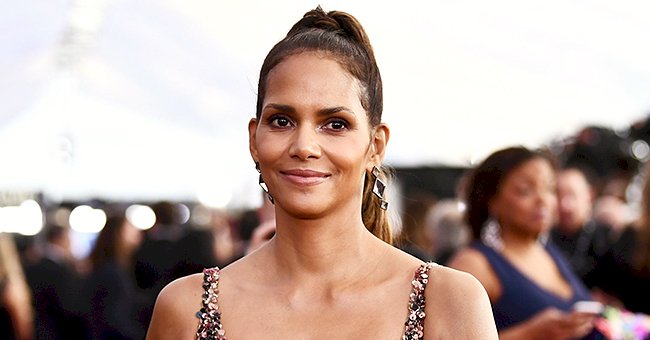 Look inside Halle Berry's Dating History and Three Failed Marriages
Actress Halle Berry hasn't had as much successful love life despite the several accolades she has garnered in her career.
Halle Berry has continued to be a thriving actress even after spending over 30 years in Hollywood. With a Golden Globe and Oscar award to her name, the "X-Men" franchise star has established herself as an icon with fame and wealth at her disposal.
In her time in the spotlight, the famous actress has been engaged in different relationships. However, these relationships have been the complete opposite of the success she has accomplished in her career.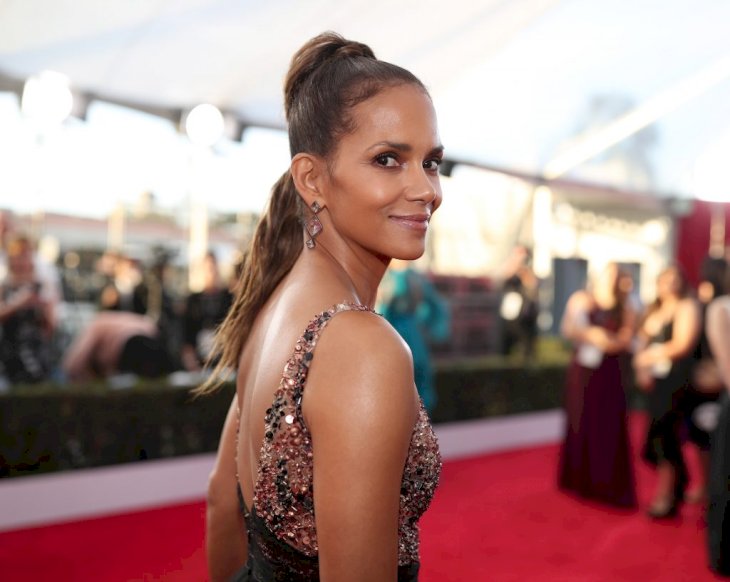 Halle Berry at the 24th Annual Screen Actors Guild Awards at The Shrine Auditorium on January 21, 2018 in Los Angeles, California. | Photo by Christopher Polk/Getty Images for Turner
HER FIRST MARRIAGE TO DAVID JUSTICE (1993-1997)
The Hollywood icon got married to David Justice, an American baseball Athlete on New Year's Eve in 1993 after Berry proposed to him, six months into their relationship.
Berry met the former New York Yankee player at a basketball game where he asked for her autograph. The couple lived together in Atlanta until their eventual separation in 1996. The actress filed for divorce and their divorce was dramatic.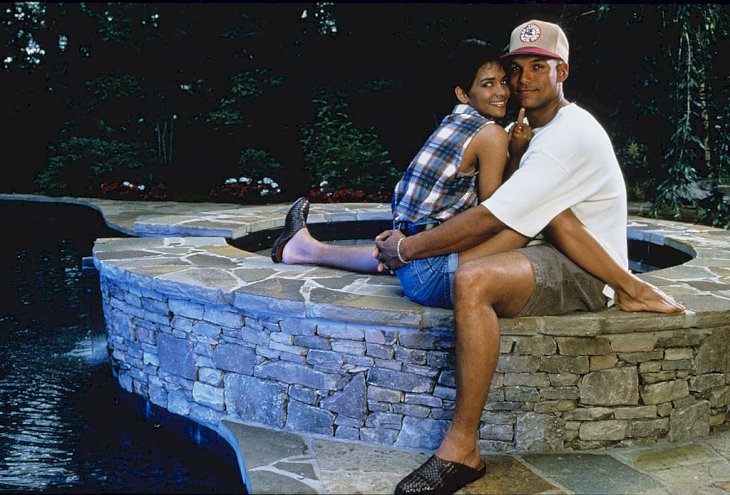 David Justice of the Atlanta Brave and his wife, actress Halle Berry at their home in 1994 in Atlanta, Georga. | Photo by Ronald C. Modra/Getty Images
The "Catwoman" star accused Justice of domestic abuse and even filed a restraining order against him to have at least 500 yards from her home. However, it wasn't until years later after her third divorce was announced that Justice came out to clear his name, saying that she was only bitter.
The divorce nevertheless was hard on Berry as she confessed contemplating suicide during the period.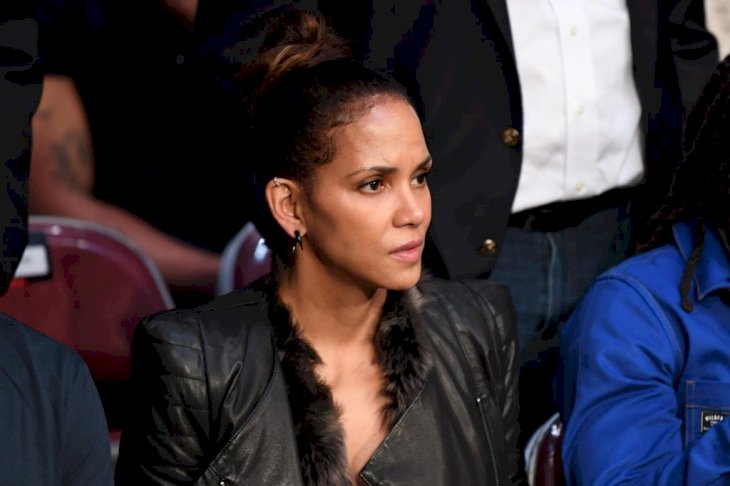 Halle Berry is seen in attendance during the UFC 247 event at Toyota Center on February 08, 2020, in Houston, Texas. | Photo by Josh Hedges/Zuffa LLC via Getty Images
HER SECOND MARRIAGE TO ERIC BENET( 2001-2003)
The R&B singer and Berry met after a concert in 1997, shortly after her divorce from Justice.
According to the actress at first, there was no chemistry between them, but after exchanging emails for more than a year, she realized she had feelings for him.
They got married in 2001, but unfortunately, ended things in 2003 when the R&B singer admitted to having cheated on her. The revelation came shortly after Berry became the first African-American woman to win the Academy Award for Best Actress.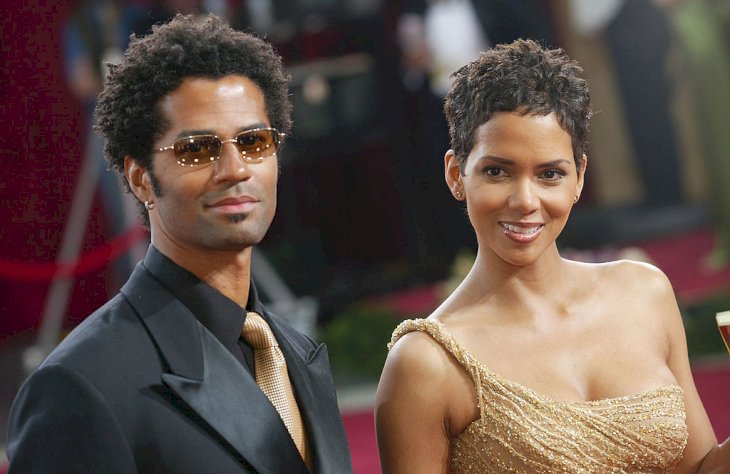 Halle Berry and Eric Benet at the 75th Annual Academy Awards at the Kodak Theater March 23, 2003 in Hollywood, California. | Photo by Kevin Winter/Getty Images
Despite the cheating allegation, Berry was willing to work for her marriage and urged Benet to do the same, likening his infidelity to a sex addiction problem.
The singer went as far as undergoing treatment for his addiction, but that wasn't enough to save their union. Years later, Eric denied being a sex addict and accused Halle and her mum of planning cover-up.
A source close to the couple also noted that the actress had a "major part" to play in their marital problems.
HER THIRD MARRIAGE TO OLIVER MARTINEZ (2013-2015)
Again, the actress gave love a chance and married fellow actor Oliver Martinez on July 12, 2013, in France. The couple met on the set of the movie "Dark Tide," and Berry described him as the one. The actress was pregnant before the wedding, and three months later gave birth to their son, Maceo.
Unfortunately, their fairytale love was short-lived as they announced a shocking split just two years into their union.
Halle Berry and actor Olivier Martinez arrive at the premiere of Warner Bros. Pictures' "Cloud Atlas" at the Chinese Theatre on October 24, 2012, in Los Angeles, California. | Photo by Kevin Winter/Getty Images
According to reports, the lovebirds quit after issues of Halle being the primary breadwinner began not to sit well with Martinez, who was with the pride of a Garlic man. An insider noted:
"Halle was the primary breadwinner — and for a proud Gallic man, that was an issue. Being known as 'Halle Berry's husband' really started to grate with him. On the flip side, she thought he should be more grateful for his lifestyle and more supportive."
It was also revealed that parenting put a strain on their relationship.
Olivier Martinez and Halle Berry attend the 2011 Jenesse Silver Rose Auction and Gala at the Beverly Hills Hotel on April 17, 2011, in Beverly Hills, California. | Photo by David Livingston/Getty Images
OTHER MEN BERRY HAS DATED
The Emmy Winner had other famous relationship relationships. The most significant of them is her five-year relationship with Gabriel Aubry, the Canadian model with whom she had her first child and daughter Nahla Ariela Aubry.
It was reported that their relationship was a "case of two Alphas," always arguing and never willing to compromise for the other. They went their ways after agreeing it was a bad atmosphere for their daughter to grow in.
Berry also had a fling with Kevin Costner in 1989, Shemar Moore from 1997 to 1998, Billy Bob Thornton in 2000, and Michael Ealy between 2004 and 2005.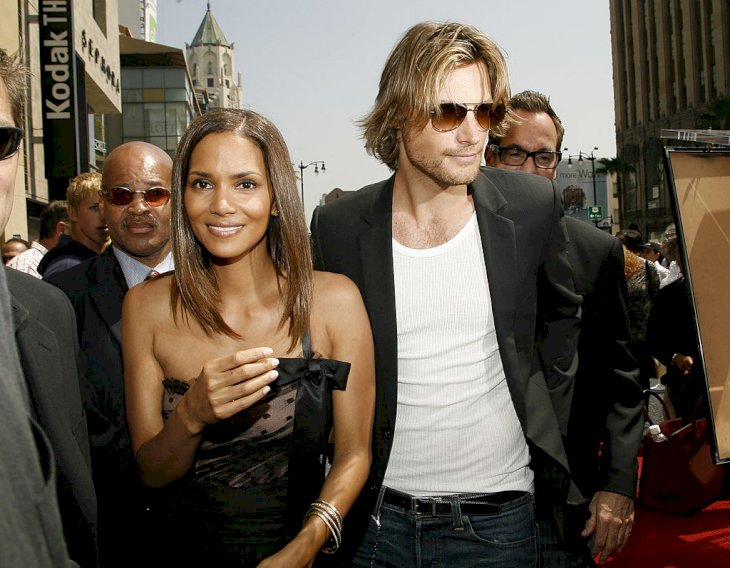 Halle Berry and Gabriel Aubry attend a ceremony honoring her with a star on the Hollywood Walk of Fame on April 3, 2007, in Hollywood, California. | Photo by Vince Bucci/Getty Images
BERRY FEELS GUILTY FOR HER 3 FAILED MARRIAGES
After three failed marriages and several relationships, the actress finally opened up about the pain and disappointment she felt from
During the 2017 City Summit and Gala, Halle confessed that having kids involved didn't make divorce any easier. However, she was partly to be blamed for how things turned out. In her words:
"As women, we go into marriage, thinking it's going to last forever and that this is our prince on a shiny horse. That's what fairy tales taught me as a kid … But we go in there with that hope, so when it falls apart, it feels like a huge failure and a huge disappointment. I've often felt guilty and responsible."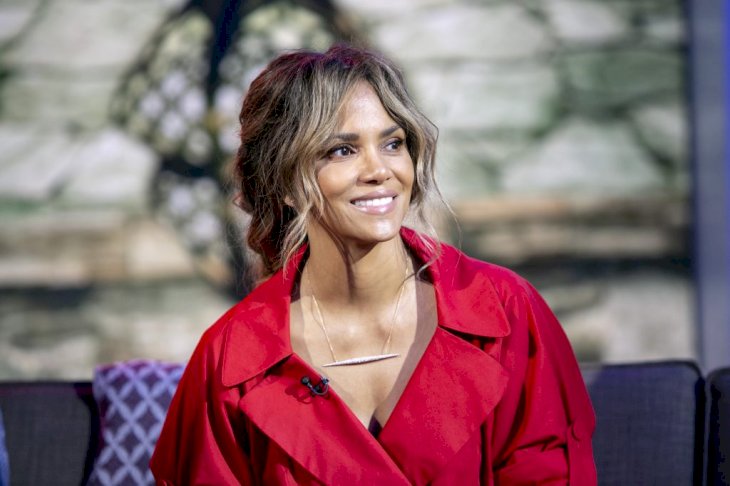 Halle Berry on Wednesday, May 8, 2019 | Photo by: Zach Pagano/NBCU Photo Bank/NBCUniversal via Getty Images
However, the actress chooses to see the silver lining in the situation as she got to learn about herself and is blessed with two children, who are her entire world.