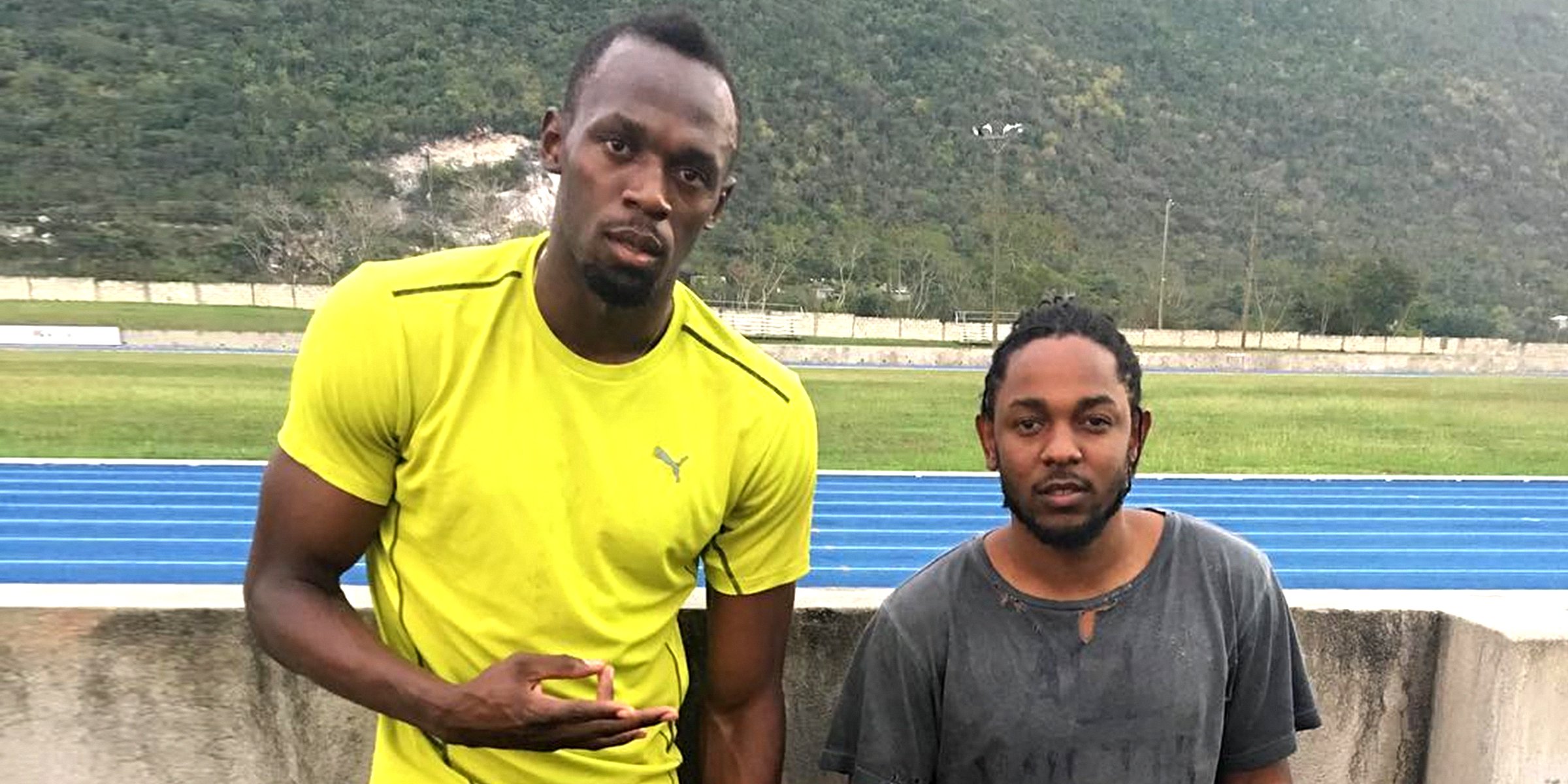 Instagram/usainbolt
Kendrick Lamar and Usain Bolt's Height Differ – How Tall Is the Rapper?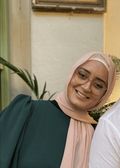 Award-winning rapper, Kendrick Lamar, is considered to be one of the most influential artists of our time. He stands tall among the biggest names in hip-hop music, and yet Lamar's height has become an interesting fact to uncover.
Over the span of almost 20 years in the music industry, 35-year-old Kendrick Lamar has amassed 14 Grammy Awards and 6 Billboard Music Awards. In April 2018, he made history when "DAMN." became the first hip-hop album to win the Pulitzer Prize for Music.
Not only that, Lamar became the first artist to receive this award for music outside of the classical and jazz genre. Apart from the lyrics to his top songs, the Compton rapper's height is often typed into Google's search bar. However, what he seemingly lacks in height, he makes up for in phenomenal talent.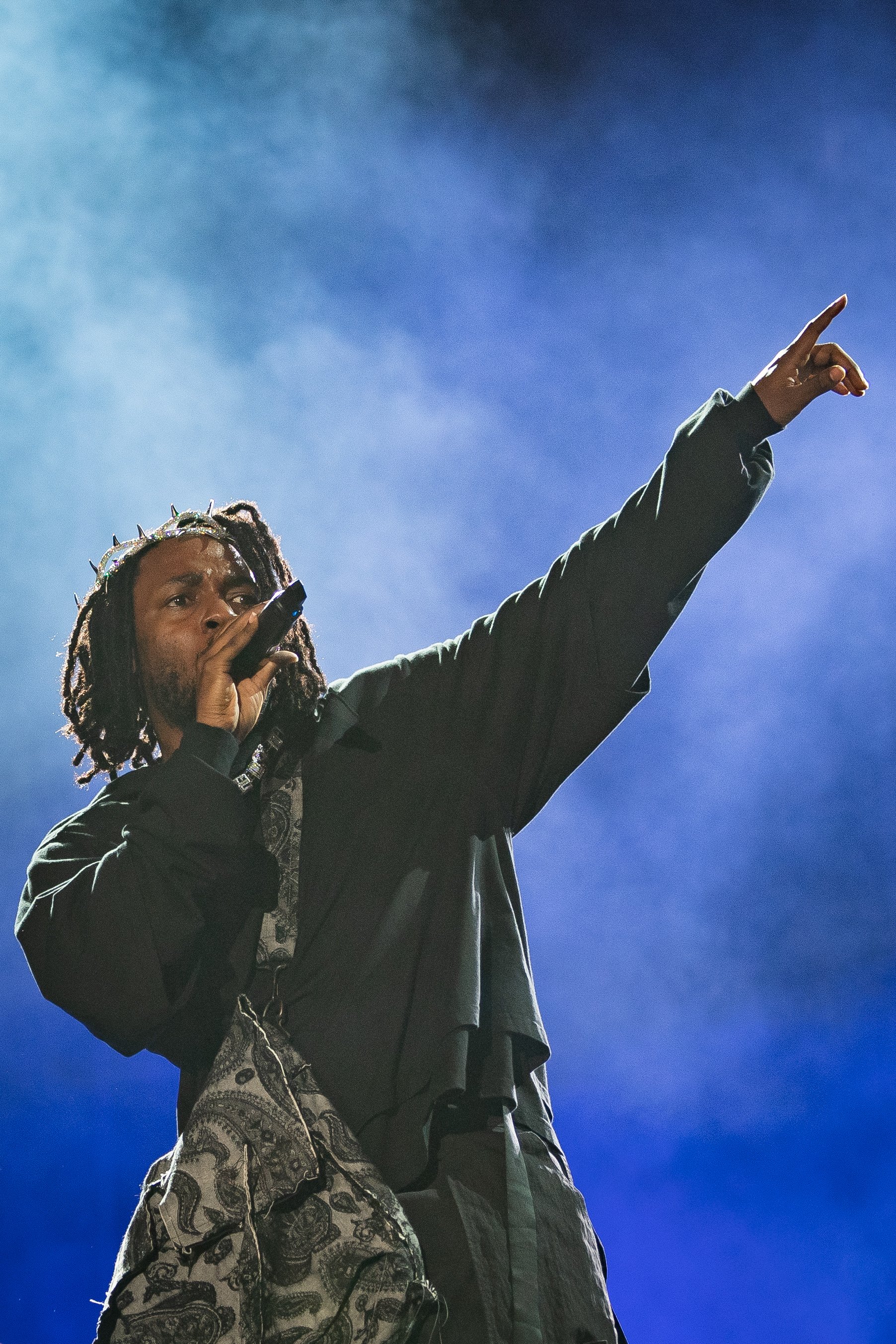 Kendrick Lamar performs onstage on day three of Rolling Loud Miami 2022 at Hard Rock Stadium on July 24, 2022 in Miami Gardens, Florida. | Source: Getty Images
Kendrick Lamar's Photo with Usain Bolt Sparked Questions
Many fans remained blissfully unaware of the 35-year-old artist's height until he was caught pictured next to someone else. In this case, Usain Bolt – the Jamaican runner considered the greatest sprinter in the world to have ever graced the track. After Bolt posted a photo with Lamar on his Instagram, people noticed a significant difference in their height.
They flocked to the comment section and bombarded him with questions as to Bolt's height and making snarky remarks about Lamar's lack thereof. One Instagram user commented:
"Look at how small he is haha."
Another user mentioned that she didn't realize how short Lamar was. But perhaps it's not at all fair to compare Bolt and Lamar's height, especially since, reported by Eurosport, Usain Bolt stands at 1.96 m which translates to a whopping 6' 4".
How Tall Is Kendrick Lamar?
While Kendrick Lamar has neither confirmed nor denied these numbers, his height, as stated by CapitalXtra and IMDb, is around 5' 5" or 5' 6". This may not seem that short. Still, according to the audience at home who enjoyed the NFL Super Bowl halftime show in February 2022 – he looked "tiny."
After the halftime show, fans took to social media and started questioning the rapper's height. One user tweeted: "My google search after the halftime performance: 'Kendrick Lamar height.'"
When spectators found out about Lamar's petite frame, another Twitter user insisted that the camera angle "did him dirty" because "he's short but not THAT short."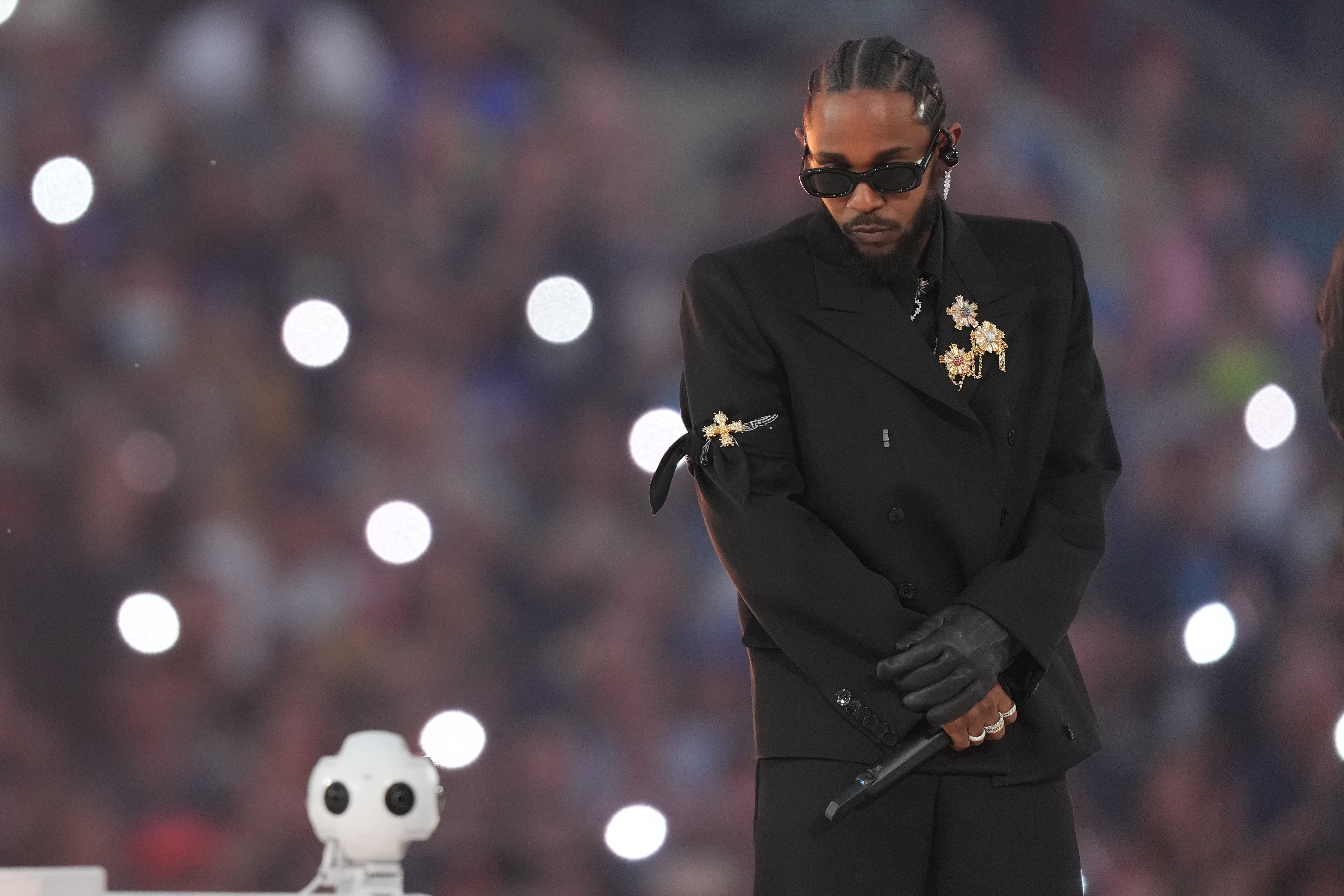 Kendrick Lamar performs in the Pepsi Halftime Show during the NFL Super Bowl LVI football game at SoFi Stadium on February 13, 2022 in Inglewood, California. | Source: Getty Images
Lamar's Performance at the Super Bowl Halftime Show Raised Heads
The halftime show used to simply be a way to entertain fans who remained seated during halftime. Now, however, the show is proving to be bigger than the game itself, attracting to its stage the biggest icons in the music industry.
Earlier this year, iconic big-name hip-hop legends took to the stadium-turned-stage and performed on a set that reflected houses designed to look like those in central Los Angeles. The nostalgic performance featured Dr. Dre, Snoop Dogg, 50 Cent, Mary J. Blige, and Eminem, closely followed by Lamar.
Lamar leaped out from an arrangement of cardboard boxes and performed his hit song, "Alright." He effortlessly rapped his lines as he performed in between male dancers dressed in all-black. To the audience, however, Lamar barely stood out as the dancers towered over him. One user left a comment under the YouTube video of the performance that said:
"It's really nice of them letting them play football in his concert."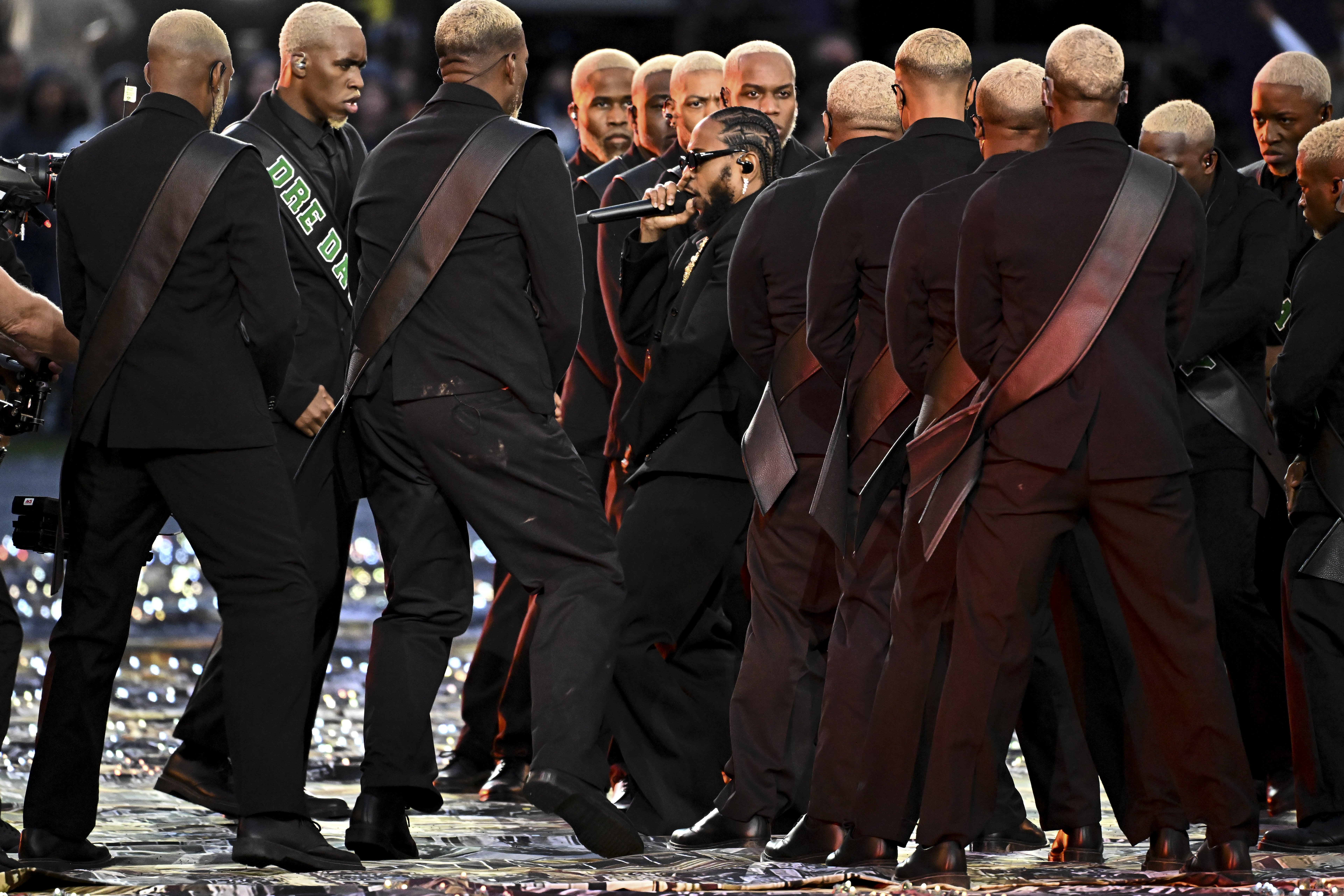 Kendrick Lamar performs during halftime in Super Bowl LVI at SoFi Stadium on February 13, 2022 in Inglewood, California. | Source: Getty Images
Kendrick Lamar Calls Baby Keem a "Musical Genius"
Back in early 2020, Keem signed onto Lamar's media company, pgLang, and has collaborated with Lamar on many songs, including "Family Ties," which they released in August 2021.
While he has over 12 million followers on Twitter, he admitted in an interview with Citizen magazine that he's not all that social media savvy. Lamar's following, therefore, hung on his every word as he praised the 22-year-old Baby Keem.
"The Big Steppers Tour" is due to end in December 2022 in Auckland, New Zealand, with Keem on the road with him since June as one of the supporting acts.