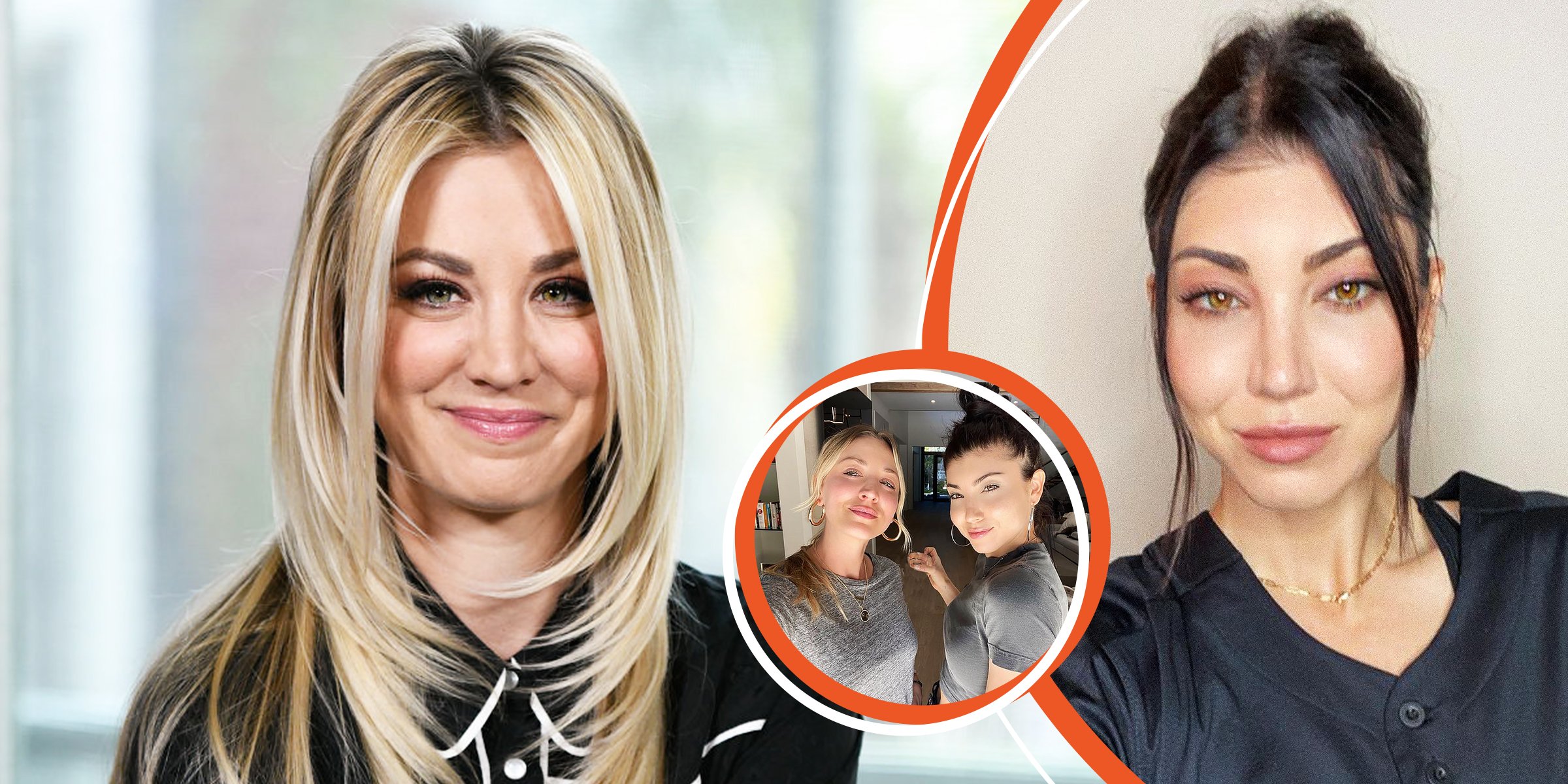 Kaley Cuoco [Left], Briana Cuoco [Right] | Source: Getty images, Instagram/bricuoco
Kaley Cuoco's Sister Briana Cuoco Is Also an Actress & Appeared on 'The Voice' — Get To Know Her

Kaley Cuoco's sister, Briana Cuoco, is also an entertainer who previously joined "The Voice" Season 5. Unfortunately, she was left with negative comments from the judges who trained her after performing.
Kaley Cuoco became a household name after starring in two hit sitcoms, "Simple Rules," where she brought to life John Ritter's daughter, and "The Big Bang Theory."
Her work on "The Big Bang Theory" opened an opportunity for Kaley to be recognized as a talented actress such that she won two People's Choice Awards for Best Comedic TV Actress.
In 2018, she was named Forbes' second highest-paid actress on television. Beyond her achievements, Kaley is preparing for a more significant role this 2022 – motherhood.
"The Flight Attendant" star revealed that she was expecting her first daughter with her boyfriend, Tom Pelphrey.
While Kaley starts to expand her brood, she has another family member making her proud. Her sister, Briana Cuoco, is following in her lookalike sister's footsteps as an actress.
Who Is Kaley Cuoco's Sister, Briana Cuoco?
Briana has been exposed to performing since her younger years. Apart from doing commercials and print ads as a child, she was also enrolled in a singing class which helped her join musical theaters. In school, Briana shifted her focus to dancing and became a dancer after graduating.
She showcased her talents on "America's Got Talent" and "Glee," but soon realized that her true passion was to act and sing. While pursuing her dreams, Briana joined Season 5 of "The Voice" under Blake Shelton and Christina Aguilera's mentorship.
While in the competition, she showed viewers her rendition of "Don't Speak." Unfortunately, some judges felt that there was a problem with her performance. Shelton said of her performance against her competitors:
"It's another thing when somebody flat-out outsings the other, and that's what I feel like has happened here."
She also did theater in Los Angeles and appeared in shows such as "Animal Kingdom," "The Big Bang Theory," "Criminal Minds," and "NCIS," among others. She was even tapped to appear in "The Flight Attendant."
Her talent as a dancer was also put to good use as she did the choreography for "Young Sheldon," "The People's Choice Awards," and "Two and a Half Men."
Briana Cuoco Launched Her Own Business
Besides her ventures as an artist, Briana also launched a clothing line business, Cult. "Cult comes from my affinity to always being attracted to both our masculine and feminine sides coming together," Briana said. "I like finding ways to make normally masculine pieces sexy and feminine – and that's Cult."
Opening up about her business, Briana admitted that she did not know what she was doing and had to learn everything alone.
She met with those in the business and noted their tips and advice. She was also educated through seminars and lectures, but problems still came. She then realized that learning through experience was something that could not be done elsewhere.
Briana Once Worked as Sister Kaley's Personal Assistant
Before pursuing a career in show business, Briana worked as her sister's personal assistant, learning the roles of the industry.
She eventually quit following her dreams, which she claimed Kaley understood. The award-winning actress supported her sister's aspirations and knew Briana deserved a life well-lived.
Is She Close with Sister Kaley?
It appears that Briana has a close relationship with her sister. Briana, who could pass as Kaley's twin sister, appears on the actress' "A Cup of Cuoco" Instagram series, where fans are convinced they look alike. Apart from their hair color, the duo physically resemble each other.
Briana played a particular part in Kaley Cuoco's wedding, singing as the bride and groom danced to their first. Briana also has nothing but kind words to say about her sister, especially on Instagram birthday tributes.