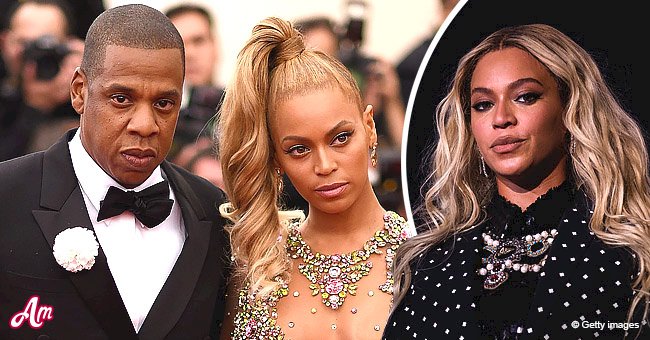 Jay-Z Once Cheated on His 'Soulmate' Beyoncé - Their Road to Forgiveness & Reconciliation
Jay-Z and Beyoncé's picture-perfect marriage was plagued with infidelity, but the power couple managed to rise above it with forgiveness and love.
Jay-Z and Beyoncé are the ultimate power couple in the music industry, with each partner boasting unimaginable feats in their careers. In their 12 years of marriage, they have had three kids and an estimated net worth of about $1.4 billion, including joint tours and albums, crowning themselves as ideal couples.
Unfortunately, their perfect image came crumbling down when it was revealed that Jay-Z cheated. To the rest of the world, that was the end of the road, but the pair managed to work through their pains to remain a family.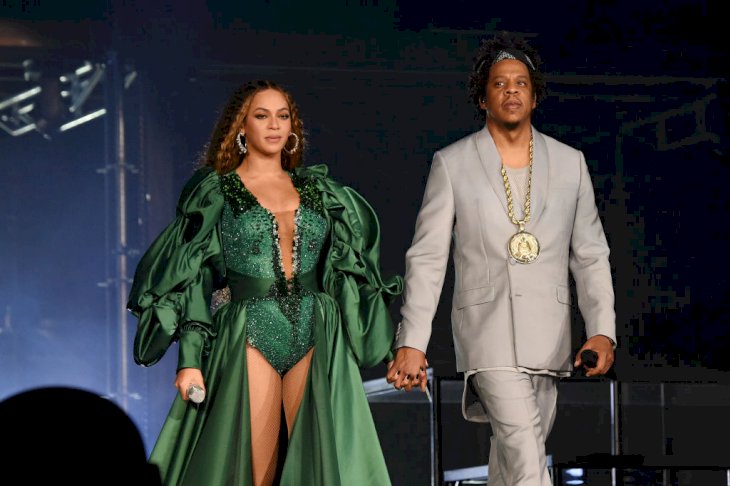 JOHANNESBURG, SOUTH AFRICA - DECEMBER 02: Beyonce and Jay-Z perform during the Global Citizen Festival: Mandela 100 at FNB Stadium on December 2, 2018 in Johannesburg, South Africa. (Photo by Kevin Mazur/Getty Images for Global Citizen Festival: Mandela 100)
THE CHEATING SCANDAL THAT ROCKED THEIR MARRIAGE
After years of rumors and speculations of cheating, news of an affair first broke out in 2014, after the Met Ball, when a leaked surveillance footage showed Beyoncé's sister Solange kicking Jay-Z in an elevator with Beyoncé being present herself.
At the time of the leak, it wasn't sure what caused the argument, but it was later disclosed that it was because Jay had an affair with designer Rachel Roy, the ex-wife of his former partner and friend Damon Dash.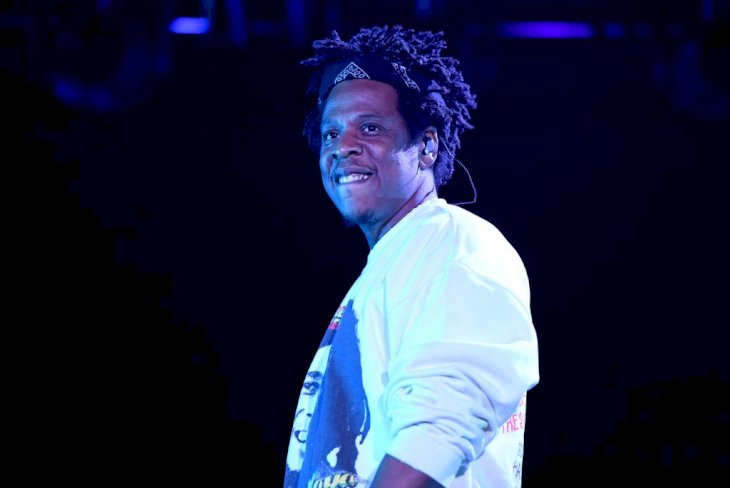 VIRGINIA BEACH, VIRGINIA - APRIL 27: Jay-Z performs onstage at SOMETHING IN THE WATER - Day 2 on April 27, 2019 in Virginia Beach City. (Photo by Craig Barritt/Getty Images for Something in the Water)
Although the couple presented a strong front during their "On The Run" tour, the rumors persisted with no substantial evidence until Queen B released her Grammy-winning album, "Lemonade," in April 2016.
The lyrics of several songs in the album pointed to the veracity of the cheating allegations against Jay-Z, outlining Beyoncé's evolution from jealousy to suspicion to outright war.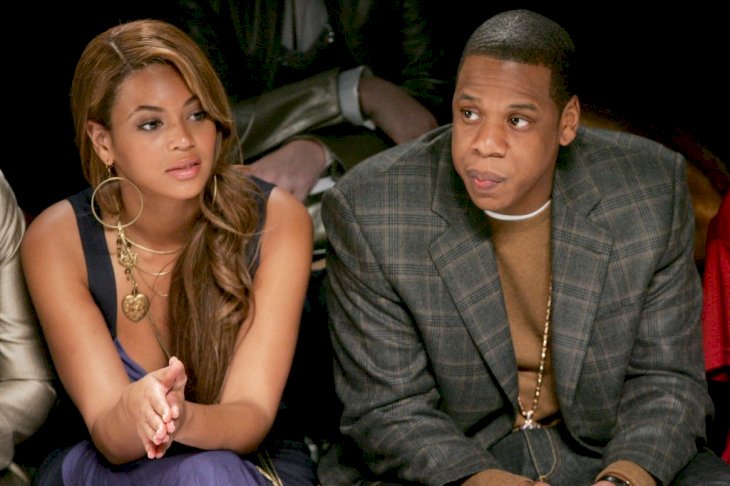 NEW YORK - FEBRUARY 07: Singer Beyonce (L) and her man, rapper Jay Z attend the Marc Jacobs Fall 2005 show during Olympus Fashion Week at The Armory February 7, 2005 in New York City. (Photo by Evan Agostini/Getty Images)
JAY-Z'S APOLOGY AND ACCEPTANCE IN AN ALBUM
In June 2017, three years after the world's most famous elevator incident, Jay-Z released his platinum apology/ acceptance album titled "4:44."
The artist admitted to using the album to open up about the things he always wanted to talk about, quoting some lines from Beyoncé "Lemonade." In one of the tracks named after the album, Jay hinted at the affair scandal, saying:
"I apologize often womanize/ Took for my child to be born/ See through a woman's eyes/ Took for these natural twins to believe in miracles/ Took me too long for this song/ I don't deserve you."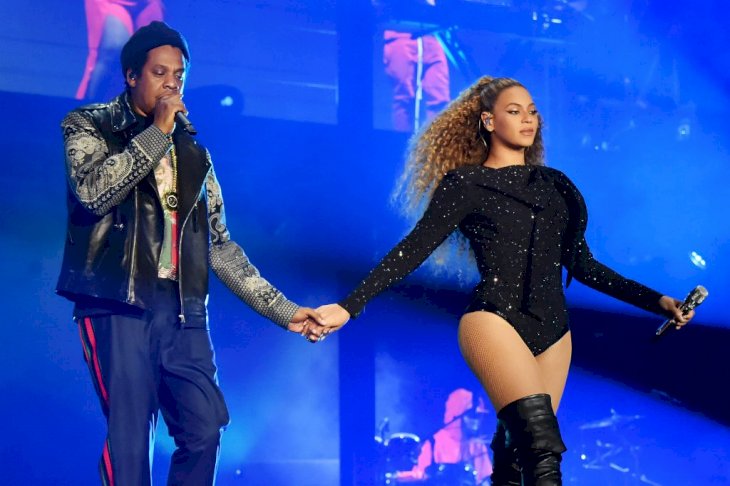 CARDIFF, WALES - JUNE 06: Jay-Z and Beyonce Knowles perform on stage during the "On the Run II" tour opener at Principality Stadium on June 6, 2018 in Cardiff, Wales. (Photo by Kevin Mazur/Getty Images For Parkwood Entertainment)
THEIR JOURNEY OF HEALING AND RECONCILIATION
While the rest of the world thought it was the end for Jay-Z and Beyoncé, the reverse was the case for the lovebirds who decided to fight for their love.
When asked during an appearance on "The Van Jones Show" why he chose not to opt for a divorce, Jay-Z answered that Beyoncé was his "soul mate, the person I love." In his words:
"For us, we chose to fight for our love, for our family, to give our kids a different outcome, to break that cycle."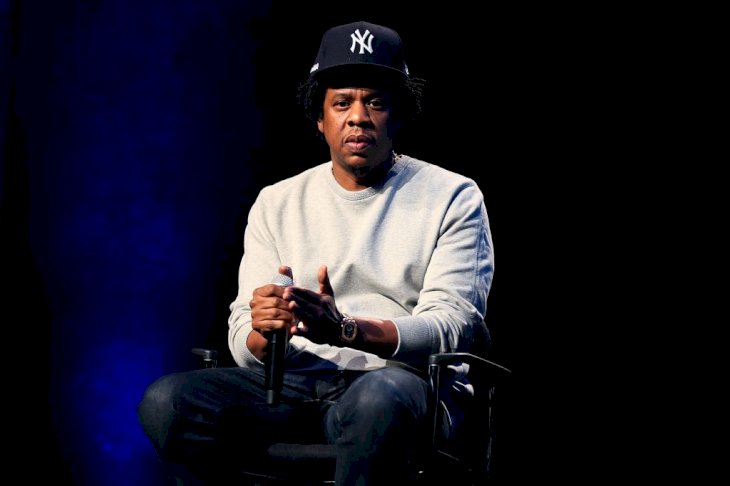 NEW YORK, NY - JANUARY 23: Shawn 'Jay-Z' Carter attends Criminal Justice Reform Organization Launch at Gerald W. Lynch Theater on January 23, 2019 in New York City. (Photo by Shareif Ziyadat/Getty Images)
He also addressed his infidelity in an hour-long interview with David Letterman on his Netflix special later on. The "Holy Grail" crooner explained that his lack of emotional cues as a man put him in a "survival mode" that led to an affair.
Luckily, he had someone like Bey, who was willing to see the best of him and join him in rebuilding their relationship from scratch. He said:
"I have a beautiful wife who is understanding and knows I'm not the worst of what I've done. We did the hard work of going to therapy, and you know, we love each other, right? So we really put in the work."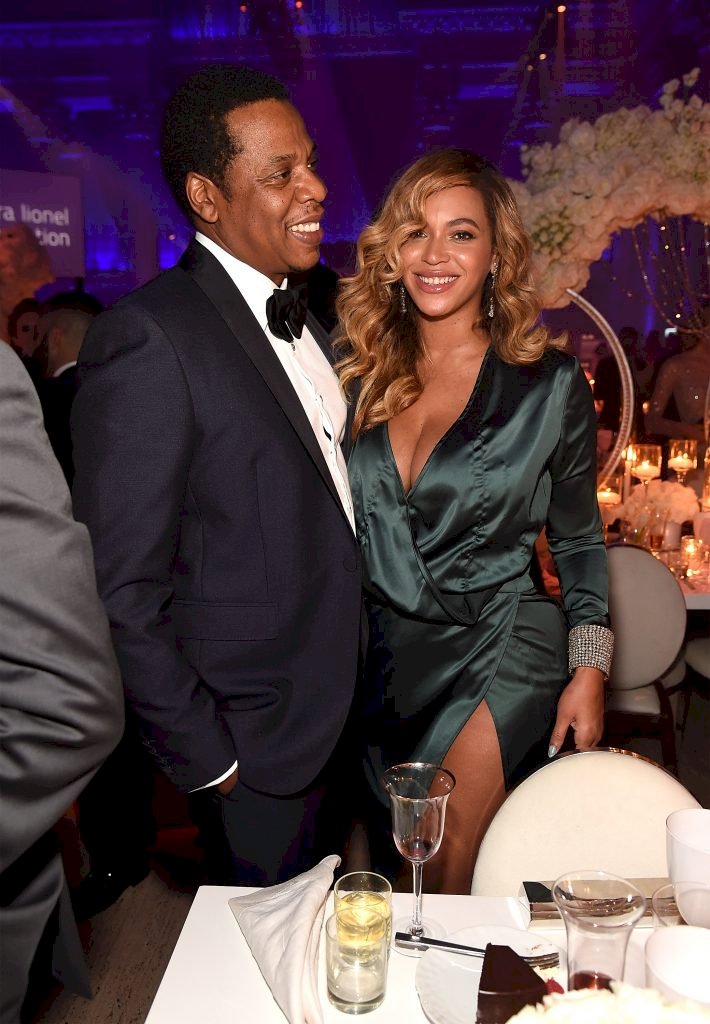 NEW YORK, NEW YORK - SEPTEMBER 14: Jay-Z and Beyonce attend Rihanna's 3rd Annual Diamond Ball Benefitting The Clara Lionel Foundation at Cipriani Wall Street on September 14, 2017 in New York City. (Photo by Kevin Mazur/Getty Images for Clara Lionel Fo)
Now, the Carters are stronger than ever and Jay-Z attests to that saying he believes they are in "a better place." He also noted that the work he put into changing has helped him become a father and husband he is proud of.
Indeed, love conquers all, and Jay-Z and Beyoncé's inspiring love story is proof of that.