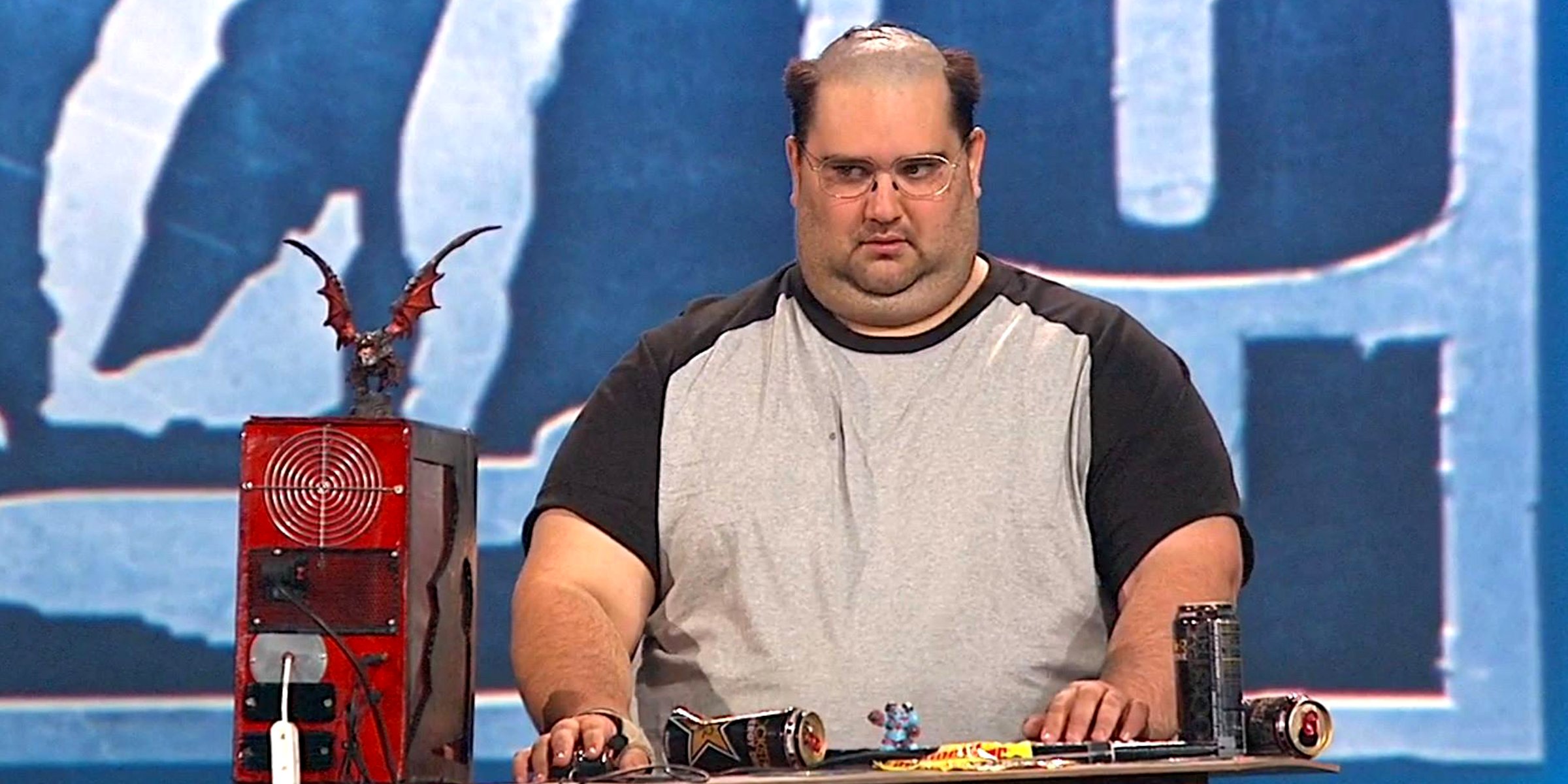 Jarod Nandin | Source: Facebook.com/Jarod.NWBZPWNR
Jarod Nandin - 'South Park Guy' Cosplayer Died at 40

Jarod Nandin is famously known for recreating the gamer "South Park" character during a cosplay event. Sadly, he passed away at the age of 40.
Jarod Nandin is a beloved cosplayer known amongst his fans for bringing to life one of "South Park's" World of Warcraft characters. After actively posting on his social media, Nandin passed away.
Fans know Nandin as the "South Park Guy" who appeared as the slobby gamer and shaved his head to look exactly like the "South Park" character.
Jarod Nandin Is a 'South Park Guy'
Nandin was a successful gamer and self-proclaimed "Geek, Cosplayer, Gamer, Vintage, Anime Fan, Anime enthusiast, Watcher of Films, Eater of Foods."
He became famous for recreating the character at the BlizzCon 2013, making waves in the gaming community and amongst social media users. His recreation of the "World of Warcraft" gamer stemmed from "South Park" Season 10's "Make Love Not Warcraft" episode.
World of Warcraft was first released on November 23, 2004, and made history among the highest-grossing games.
He knew his costume was a significant hit, and the following year, he expressed his overwhelming gratitude to everyone who responded to his look. He said:
"I thought if I took that character and made him human, meaning if I portrayed him, it would just be hilarious. This kind of gave them the courage or the understanding that it was okay for them, that there were possibilities".
However, with his supporters came those who had negative words to say. Nandin shut down his haters, claiming they were only wasting time and "weighing us down by being like that."
When not recognized as the "South Park Guy," Nandin is known in the role-playing game's community as NWBZPWNR.
Jarod Nandin's Cause of Death
Nandin died in January 2021 after a battle with coronavirus. He was 40 years old. The cosplayer revealed that he had been diagnosed with the illness after seeking professional help due to chest pains in December 2020.
He remained active on his Instagram platform and constantly updated his followers on his health condition alongside photos of himself.
Nandin updated his social media, noting that he was receiving treatment at the hospital and that things were looking well.
He later updated his fans that breathing complications made doctors reassess his treatment. Nevertheless, he remained optimistic about his condition. He wrote in one of his tweets:
"Breathing issues [are] still a problem. Oxygen saturation levels keep dropping below 90. They are trying to figure things out. Waiting to know more".
Following the news of his death, several fans and people in the gaming community took their condolences to social media.
The World of Warcraft official Twitter also said, "We're sad to hear the news of Jarod Nandin passing. His kindness and passion helped shape the cosplay community for the better".
Some of his fans wrote about Nandin's influence on them and how his message to bring positivity to the world made cosplay a better place.
"What's making me cry is seeing all these people tweet about how much he meant to them," one person wrote on Twitter.
Before his passing, Nandin praised how cosplay brought the message of inclusivity to the world and brought people from different walks of life together. He also discussed the impact of gaming in the documentary "Looking for Group."
In his way, big and small, Nandin has touched many's lives and brought smiles across the globe, primarily through his famous cosplay character.
Cosplay has become increasingly popular in recent years as an avenue for people to get together while dressed in their favorite costumes.
Although not many celebrities are known to join cosplay events, "Star Trek" actor LeVar Burton's daughter, Michaela Jean Burton, is a famous cosplayer. She is also an actress, television anchor, and content developer.