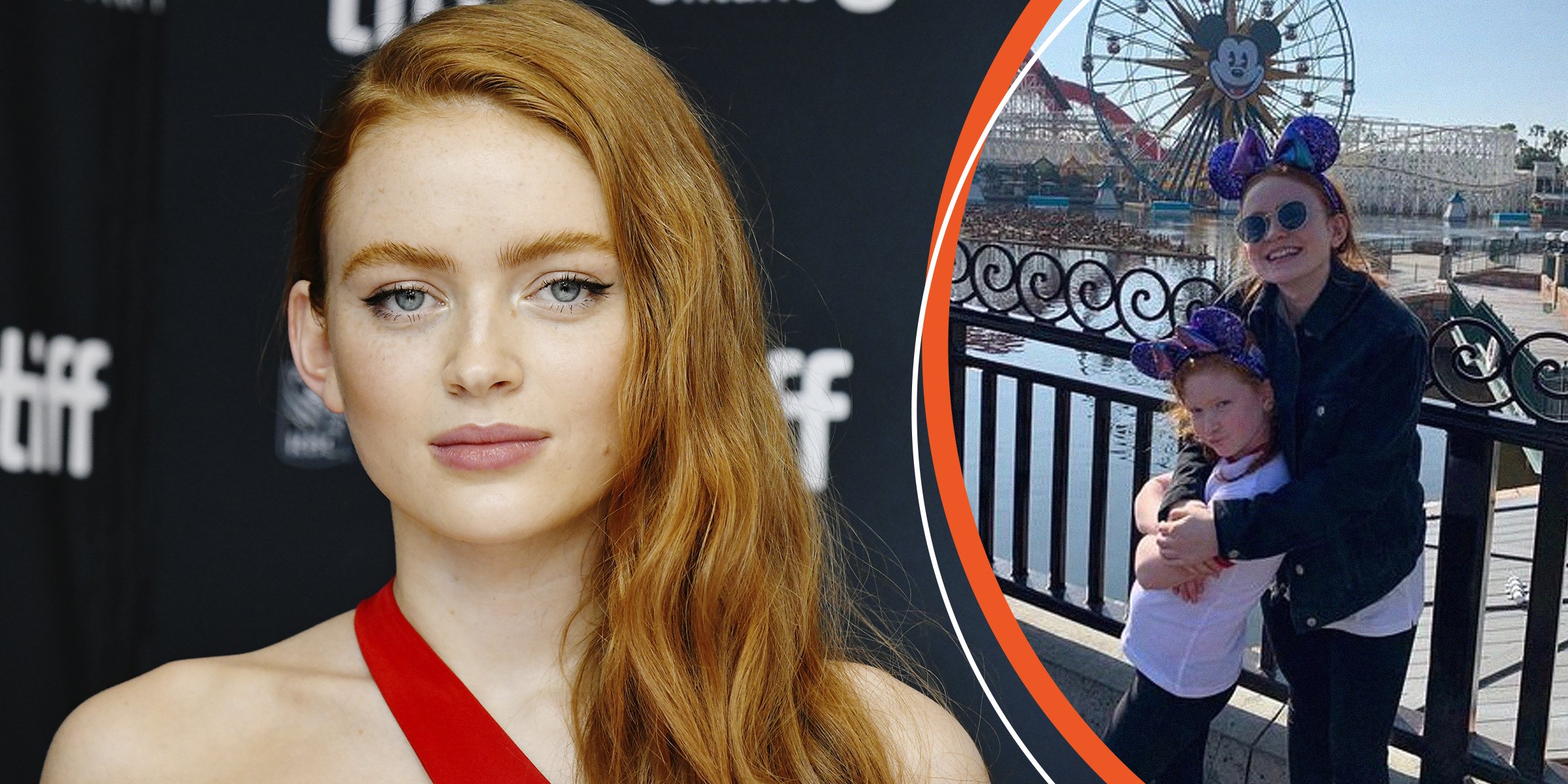 Sadie Sink | Jacey Sink and Sadie Sink | Source: Getty Images | instagram.com/sadiesink_
Jacey Sink Is Also an Actress - Meet Sadie Sink's Sister

20-year-old Sadie Sink is already being recognized for her distinct performances. The actress has appeared in a few blockbusters, thanks to her talent. However, she is not the only Gen-Zer in the family with remarkable talent. Here is everything to know about Jacey Sink, Sadie Sink's sister.
Sadie Sink, a Texas native, became acquainted with acting at an early age. Before reaching 10, she had already joined a community theater.
Then, as the years rolled by, she performed in Broadway and musical productions. Today, Sadie is very popular among movie lovers.
She stole the hearts of fans following her appearance in Season two of "Stranger Things." Since then, the young actress has gone on to work in Emmy-nominated series and hit films, including "The Glass Castle," "Eli," "Chuck," "American Odyssey," and a guest appearance in "Blue Bloods."
Apart from acting, Sadie is a model! In the past, the 20-year-old walked the runway during Paris Fashion Week. She also worked with Kate Spade during the designer's Spring 2019 campaign.
Interestingly, Sadie is not the only Sink immersed in the entertainment industry. Her other siblings, including an older brother, Mitchell, and baby sister, Jacey, are no strangers to the camera; they have one or two acting credits.
Sadie Sink Has a Look-Alike Sister Who Followed in Her Footsteps
Sadie's sister, also her look-alike, is about eight years her junior; however, she is already padding her resume. Jacey, born in 2010, has already appeared in an onscreen production. She starred as Max, a younger version of her sister, in "Stranger Things."
Sadie put her heart into the craft and has become the most successful actress in the family, with her sister looking up to her!
For now, Jacey has not appeared in any other series, but she is a burst of talent. The 10-year-old possesses a sweet, soulful voice. Three months ago, a YouTube content creator shared a clip showing Jacey as she sang melodiously to the instruments.
Jacey is also a fan of the K-pop band "Black Pink," aka "Blinks,"— a girl group formed by YG entertainment. A few years ago, the group made history as the first Korean pop band to reach one billion YouTube views.
Irrespective of the age gap between the sisters, Sadie is BFF with her look-alike younger sibling. The actress often shares details that show how close she is with Jacey.
Fans can see the girls spending quality time together via her Instagram page. In 2019, the Sink duo visited Disneyland. After sharing their photos, Sadie captioned them with the sweetest of words. She wrote:
"Had a magical day with my favorite sister."
Does Sadie & Jacey Have Other Siblings?
As mentioned earlier, Sadie has more than one sibling. In total, she has three brothers and one sister. Like the actress, Mitchell, born in 2000, has had his time on Broadway productions.
In 2003, he featured in "Elf," and ten years later, he acted in the "Matilda" musical. While Mitchell and Jacey are entertainers, Sadie's other brothers, Spencer and Caleb, have never appeared on the big screens.
Spencer opted for a low-profile lifestyle. Although he is active on social media, with about 13,000 followers, he prefers to stay out of the spotlight, limiting those who view his business by running a private Instagram account.
Recently, Spencer became a graduate; he studied law at the University of Missouri Kansas City's School of Law. This information would have remained private, thanks to Caleb, who shared a snap celebrating the latest graduate.
On the other hand, Caleb finished his University studies in 2018, following his time at Seton Hall University, New Jersey.
Nothing much is known about his profession, but through his posts on Instagram, followers can see his passion for sports, especially football games.
Who Are Their Parents?
Funnily enough, the Sink siblings do not come from a line of actors. Their parents are teachers! Sadie's mom, Lori, teaches math, while her dad, Casey, coaches rugby.
The family's hometown is in Brenham, Texas. However, they left for New York City with their daughter when she joined a Broadway cast.
Despite being a math teacher, Lori realized that her daughter was interested in acting at a young age and might never follow her path. Yet, she enrolled Sadie in a theater school in Houston.
Eventually, it paid off. Sadie put her heart into the craft and has become the most successful actress in the family, with her sister looking up to her!