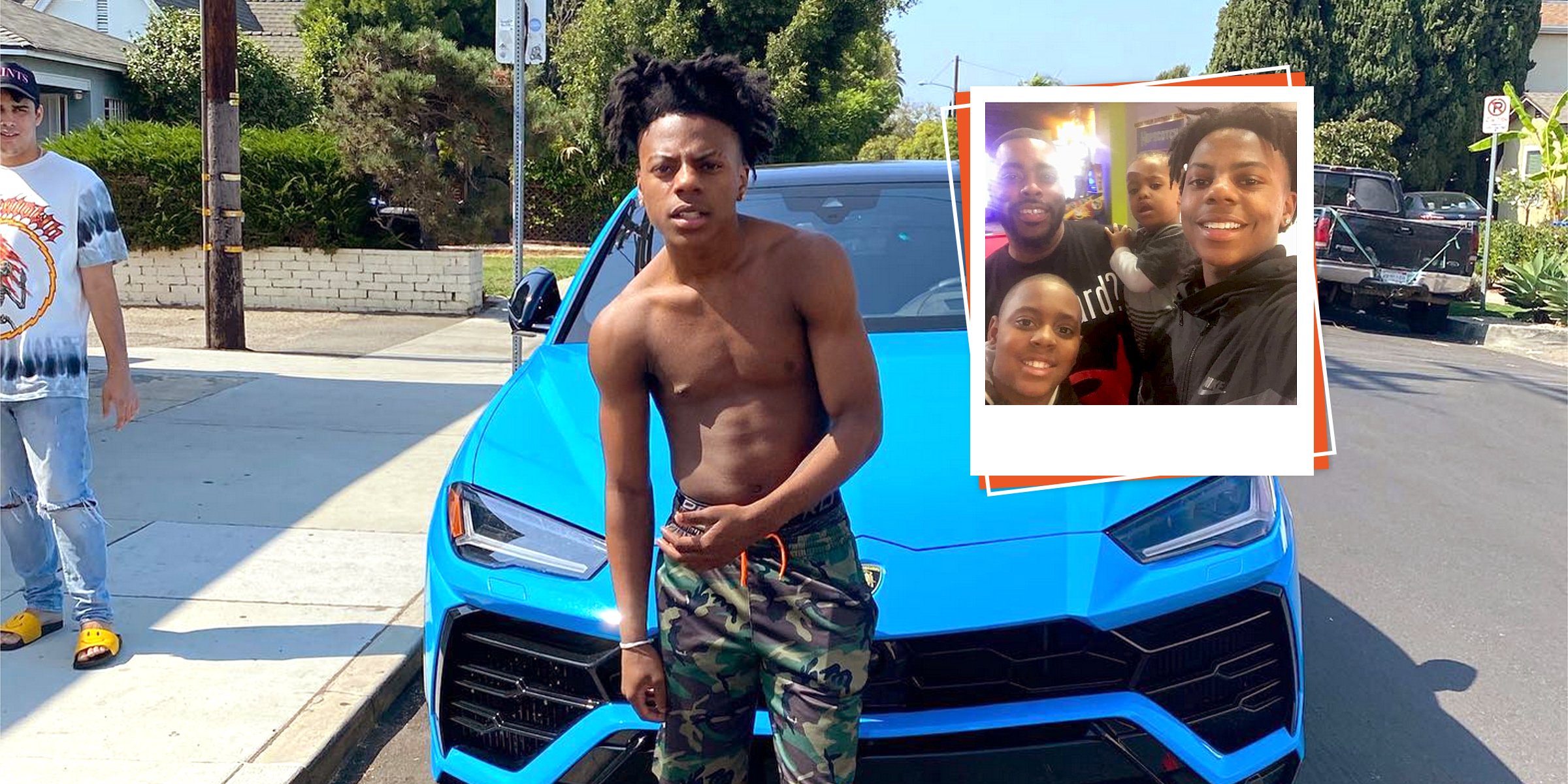 iShowSpeed | Sources: Instagram.com/ishowspeed and Instagram.com/watkins2122
IShowspeed Confuses Fans with His Age & Real Name – More about His Private Life

YouTube gamer iShowSpeed's real name was once revealed. However, the content creator denied the speculations. iShowSpeed's age was also disclosed, leaving fans confused when the gamer claimed another figure later.
Cincinnati, Ohio resident iShowSpeed is an American gamer, athlete, musician, reactor, comedian, YouTube star, and variety live-streamer, most known in the gaming community.
In a matter of days, he gained over a million subscribers, attracted by his short-temper, peculiar, and ostentatious personality while live-streaming his games.
How Did IShowSpeed Become Famous?
Before becoming a YouTube sensation, Speed delivered food to the elderly in a nursing home. It wasn't until mid-2019 that he found interest in YouTube, but even then, his videos did not gain much popularity.
Speed later revealed that he tried YouTube again during a time when he did not have motivation. He averaged two to four viewers weekly but kept posting his videos until the numbers grew monumentally.
Speed reached a million followers in under two months, placing him among the fastest-growing content creators. His releases include gaming content of Fortnite, FIFA, NBA2k20, and NBA2k21. His content became even more unique as his followers multiplied, which was a strength for him.
Amidst his rise to fame, Speed's parents saw his videos and disagreed with his style. He had to quit YouTube at one point, so he left home instead. Speed did not stop his online momentum; now, he has millions of followers.
On YouTube alone, Speed has over 12.3 million subscribers. As of writing, he also has nearly 10 million followers on TikTok and five million followers on Instagram.
In 2022, Speed made a music video about Christian Ronaldo, raking in over 22 million viewers within a few months. To his surprise, the famous athlete knows who Speed is and probably even saw the video he created.
How Old Is Ishowspeed, and What Is His Real Name?
Speed tried to keep his personal life away from the spotlight for some time, with fans not even knowing his real name. However, it was later revealed that the streamer was allegedly born Darren Watkins, a claim Speed denied.
Since gaining popularity, his fans have also grown curious about Speed's birthday and age. Based on his father's Instagram, Speed was born on January 21. However, the year of his birth remains unknown.
In December 2020, the content creator did a question and answer segment on his YouTube and revealed he was 15, turning 16. However, he claimed he was 19 in 2022, leaving fans confused. To this day, Speed has not confirmed his details with the public.
What Is Ishowspeed's Net Worth?
Nevertheless, there are other known facts about Speed, including his around $1 million net worth. The young gamer's income mostly comes from his YouTube channel, while another portion comes from sponsorships and other sources.
In a previous video, he revealed that each stream generates $75 to $200, depending on the length. He also has songs with millions of streams on Spotify, which earn him a good amount of money.
Does Ishowspeed Have a Girlfriend?
Although he spends a lot of time making a name for himself in the gaming community, Speed makes time to find love in his life. Previously, he revealed that his girlfriend was Ermony Renee, whom he met in her local UDF.
Renee had her education at Walnut Hills High School and attended college at the University of Cincinnati. She also has a vast social network with over 12,000 Instagram followers as of writing.
In one of his streams, Speed also revealed that he had started a romantic relationship with a girl named Jess but called it quits months later.
Like Speed, several gamers have found fame in their community, including Byron Bernstein, World of Warcraft wiz Twitch steamer.