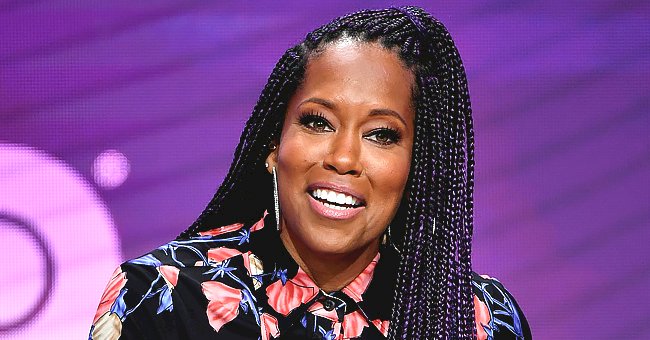 Inside Regina King's Life Story - Her Road from a Broken Home to Becoming a Hollywood Legend
Oscar-winner Regina King has made a name for herself in Hollywood, but her journey to fame was nothing short of challenging due to her tough childhood.
Born on January 15, 1971, Regina King is a versatile actress and director, who has been one of Hollywood's most in-demand actresses with varieties of supporting roles in standout films.
Despite being a powerhouse, the legendary actress has undergone different shaky times while she was growing up and during her marriage to ex-husband Ian Alexander. However, the challenges only made her stronger, causing her to come out on top in her career.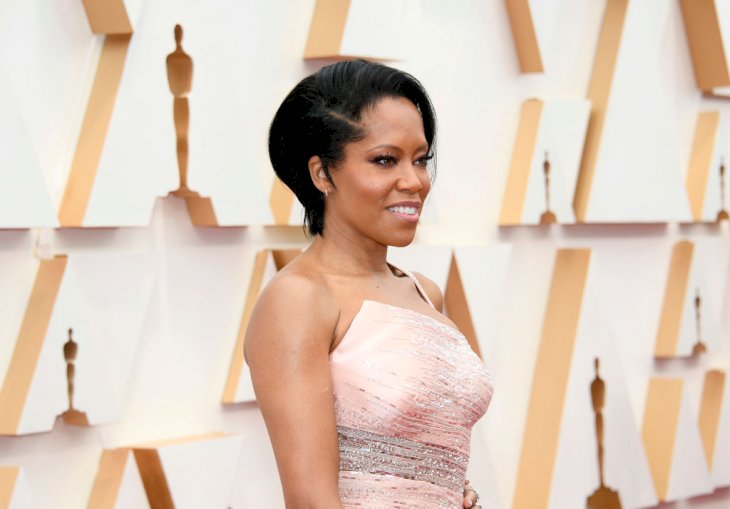 HOLLYWOOD, CALIFORNIA - FEBRUARY 09: Regina King attends the 92nd Annual Academy Awards at Hollywood and Highland on February 09, 2020 in Hollywood, California. (Photo by Kevork Djansezian/Getty Images)
King first gained attention in 1985 for her part on the NBC television series "227", where she played the role of Brenda Jenkins, the tomboyish and smart daughter of Mary Jenkins. Her stint on the show was followed by an appearance in John Singleton's "Boyz n the Hood" (1991).
However, she didn't get critical acclaim until in 1996 when she starred as Cuba's Gooding Jr's genius character wife in the exceptional romantic film, "Jerry Maguire."
This cemented King as a fine actress who is versatile enough to take on several roles. Some of her movie credits include "Enemy of the State," alongside Will Smith, "Down to Earth," "Legally Blonde 2: Red, White & Blonde."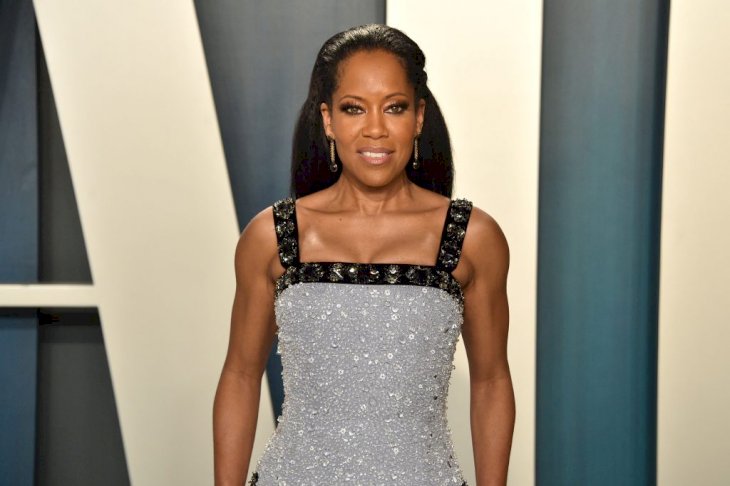 Regina King at the 2020 Vanity Fair Oscar Party at Wallis Annenberg Center for the Performing Arts on February 09, 2020 in Beverly Hills, California. | Photo by David Crotty/Patrick McMullan via Getty Images
Around the mid-2000, she returned to television shows as the voice of Huey and Riley Freeman for the animated series "The Boondocks" and "Detective Lydia Adams" on the TNT police drama Southland.
She also had guest roles on "24," "The Big Bang Theory," and "Shameless." King won the two Primetime Emmy Awards for Outstanding Supporting Actress in a Limited Series or Movie for "American Crime," while the third was for her role in "Seven Seconds."
Some of her other accolades include an Academy Award and Golden Globe for Best Supporting Actress for "If Beale Street Could Talk."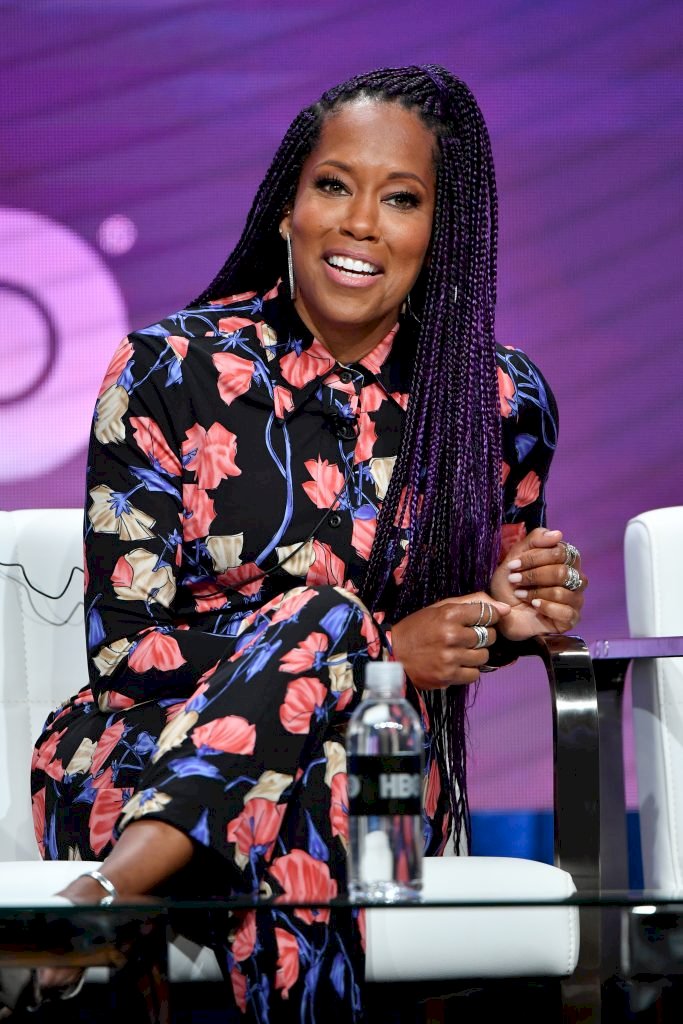 Regina King during the HBO segment of the Summer 2019 Television Critics Association Press Tour 2019 on July 24, 2019, in Beverly Hills, California. | Photo by Amy Sussman/Getty Images
A DIFFICULT CHILDHOOD AND BROKEN HOME
The "Seven Seconds" star was born in Los Angeles, California, and grew up in View Park-Windsor Hills, where she graduated from the University of Southern California. Her mum, Gloria, was an education teacher while her dad, Thomas King, was an electrician.
After her parents divorced in 1979 when she was just 8, the family's burden fell on her mother, Gloria, as she catered for her and her younger sister, Reina. Describing her childhood, in an essay for the 2017 book "He Never Came Home" King wrote:
"My parents conduct during and after their divorce—from the constant fighting to their eventual estrangement— was very disappointing and hurtful to me. I used to be more disappointed and even more hurt when my father appeared to just drift out of our lives."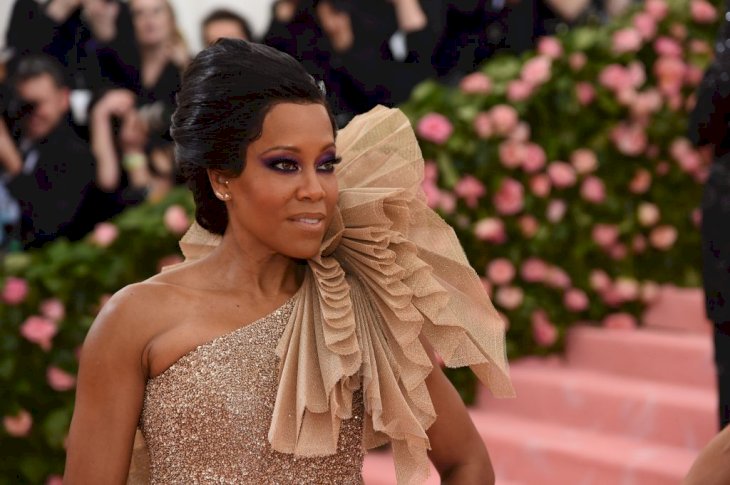 Regina King at the 2019 Met Gala Celebrating Camp: Notes on Fashion at Metropolitan Museum of Art on May 06, 2019 in New York City. | Photo by Jamie McCarthy/Getty Images
Gloria had to work multiple jobs to give her kids the best education, enrolling them in acting classes, which would become the bedrock of King's impeccable career. Despite bagging fame at an early age, King's father still never showed up, barely attending her tapings.
As a result of his absence, she had to rely on her "227" co-star, Hal Williams, for guidance a father can only give a daughter. However, that didn't stop her from hurting when she heard her dad married a woman who was barely five years older than her while she was 17.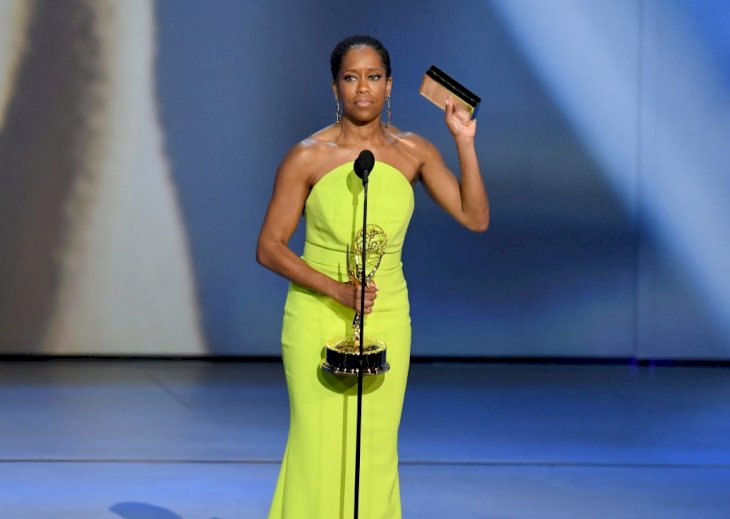 Regina King during the 70th Emmy Awards at Microsoft Theater on September 17, 2018 in Los Angeles, California. | Photo by Kevin Winter/Getty Images
King focused on her career and then reconnected with her father in the 1990s when he informed her that he was battling Parkinson's Disease. Despite the hurt she felt at his leaving, the "Southland" actress managed to find it in her heart to take care of her father until his last day.
However, she never stopped regretting that "he wasn't able to share in the special moments like my wedding...or the birth of my son."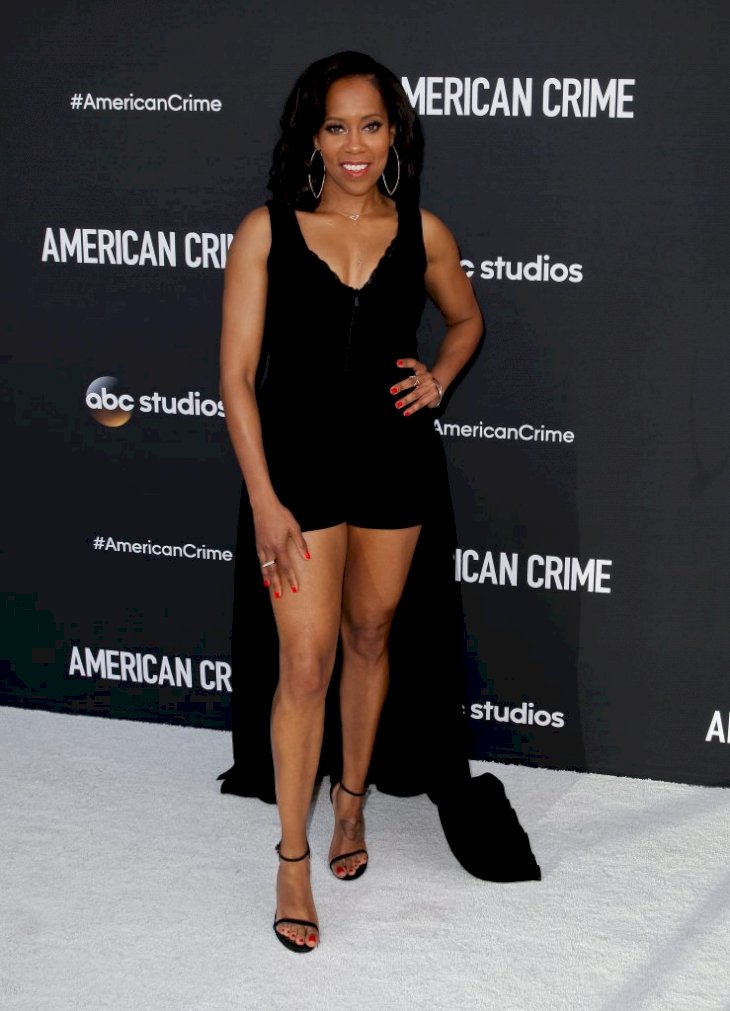 Regina King at the FYC event for ABC's 'American Crime' at Saban Media Center on April 29, 2017, in North Hollywood, California. | Photo by Tibrina Hobson/Getty Images
HER EXPERIENCES IN HOLLYWOOD
Despite years of experience and accolades to her name, King still keeps her eyes on the price of bringing her best to any role she takes on. Her career has been on a logical, steady ascent, one that has seen her go from solid supporting player to dominant scene-stealer.
However, that doesn't stop her from basking in her glory from time to time, looking back from where she started. Recalling her reaction to winning her Oscar, the actress said to Essence Magazine:
"I was thinking, 'Okay, it's happening; it's happening, so what's your face going to be?' Then I looked over at my mom, who is the epitome of grace, and I just knew I'd have the right face."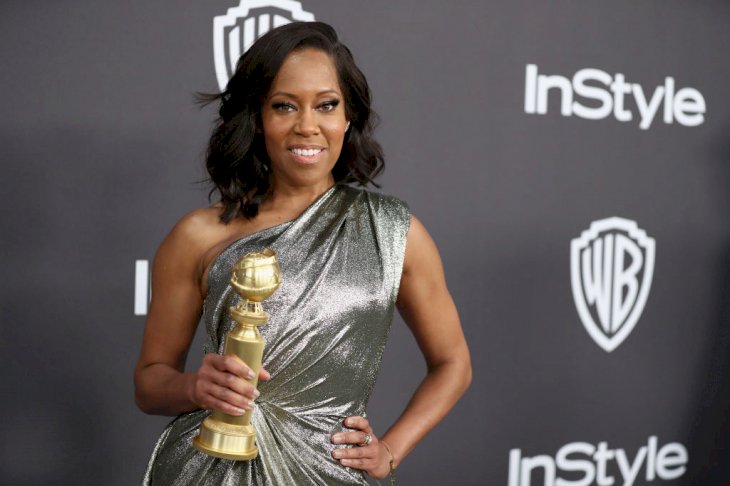 Regina King attends the InStyle And Warner Bros. Golden Globes After Party on January 6, 2019 in Beverly Hills, California. | Photo by Rich Fury/Getty Images
In her 34 years of entertaining her fans, the 49-year-old has had a range of roles that have made her marvel at how talented she is.
However, King understands that her electrifying presence stems from within her as her name translates to reality. In her words:
"My father did that on purpose. When Reina was born, I realized we were both 'Queen Kings.'"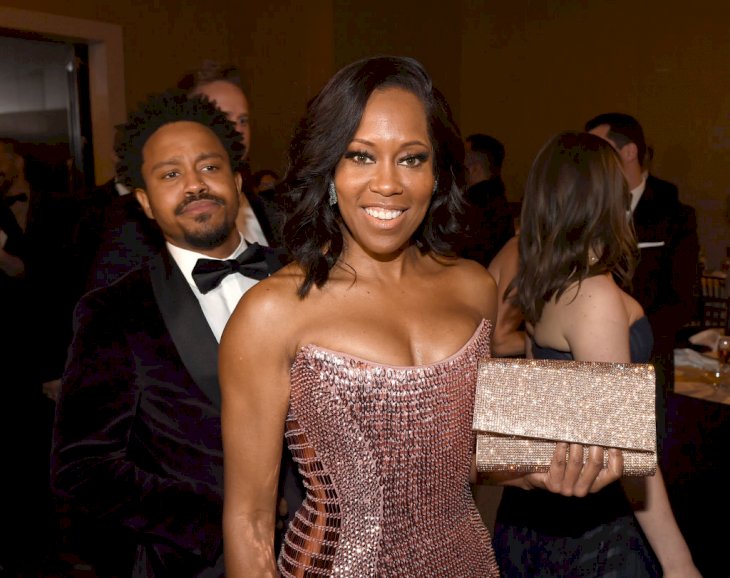 Regina King at the 76th Annual Golden Globe Awards at The Beverly Hilton Hotel on January 6, 2019 in Beverly Hills, California. | Photo by Kevin Winter/Getty Images
KING'S PERSONAL FAMILY LIFE
Around the early 90s', Regina began dating Ian Alexander, and by 1995, they conceived their first child.
Ian Alexander Jr. was born in January 1996, and the following year she and Alexander tied the knot and began living together as couples. Unfortunately, their union didn't last long as they divorced after 10 years of marriage after some issues. Speaking about her failed marriage, she once said:
"Just as I'd watched my parents arguing and fighting, my son watched his parents arguing and fighting. It was like history repeating itself, and I felt terrible about him having to witness that."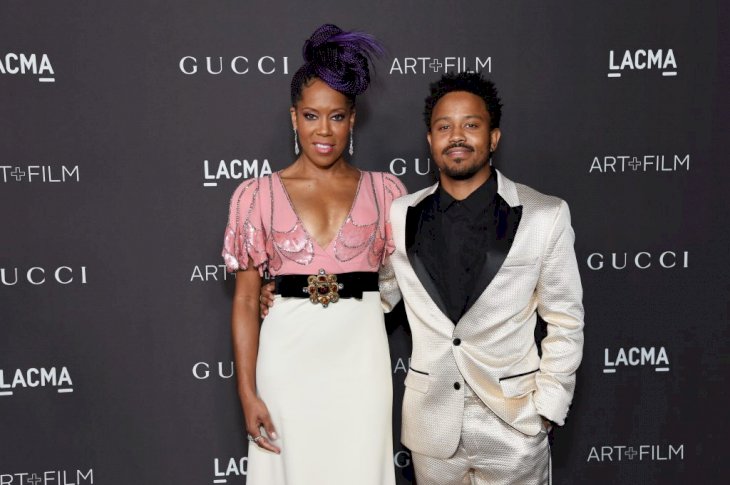 Regina King and Ian Alexander Jr. at the 2019 LACMA Art + Film Gala at LACMA on November 02, 2019, in Los Angeles, California. | Photo by Michael Kovac/Getty Images for LACMA
Nevertheless, the couple managed to work through their differences to remain friends and co-parent their son effectively. Despite the hurt of a failed marriage, King's 24-year-old son remains the silver lining in her cloud.
This was evident when he followed his mom as a date to the 2019 Golden Globes and spoke on their unique bond, calling her a "supermom."
The "Watchmen" star also has a tight bond with her mother, who she took as a date to the 2019 Oscars and paid tribute to when receiving her award for Best Supporting Actress.