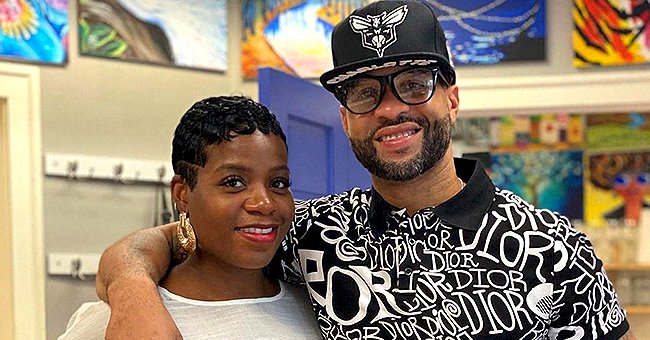 Inside Life Story of Vanessa Williams Who Is First African American Miss America
Vanessa Williams is a jack of all trades. She can act, dance, and sing and has excelled in each activity. She first came into the spotlight when she became the first African American Miss America, here's her story.
There are few people who can claim being the first at achieving something, and Vanessa Williams is more than proud of claiming she became the first Miss America of color back in the '80s.
However, Williams' career was put in jeopardy when nude photos of her leaked to the press and the Miss America organization didn't have her back. Still, Williams managed to rebirth from the ashes of the scandal as one of the most versatile entertainers in Hollywood, and she keeps on thriving.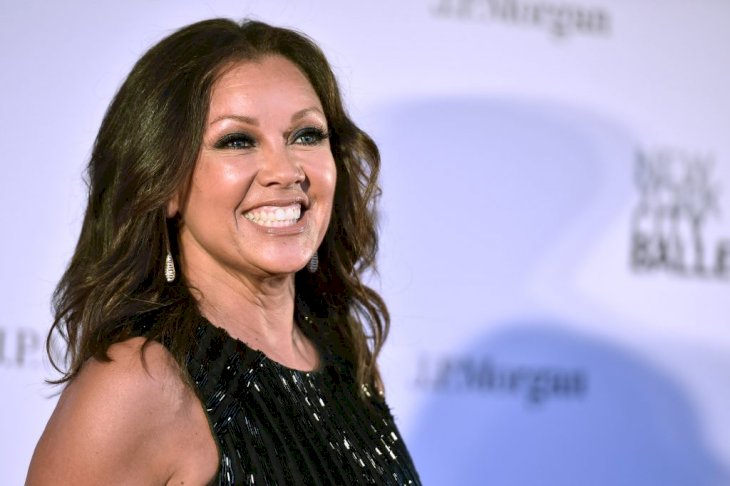 Vanessa Williams at the New York City Ballet 2018 Spring Gala at Lincoln Center on May 3, 2018, in New York City. | Photo by Steven Ferdman/Getty Images
HER EARLY LIFE & EDUCATION
Born as Vanessa Lynn Williams was born on March 18, 1963, in the Bronx, she's the daughter of a couple of music educators, Milton and Helen.
Having musicians as parents influenced Williams from an early age into pursuing a career in music. Not only did she learned how to play the French horn, piano, and violin, but she also took dance and theatre lessons.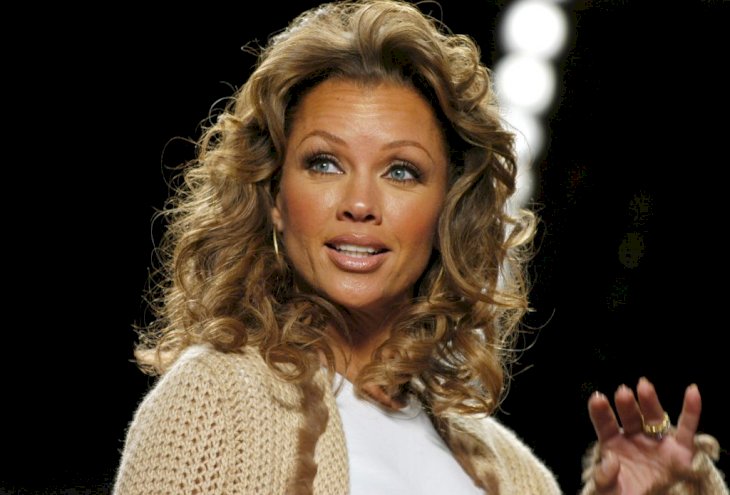 Vanessa Williams during Olympus Fashion Week Fall 2005 at The Tent, Bryant Park in New York City, New York, United States. | Photo by Stephen Lovekin/FilmMagic
Williams' excellence earned her a scholarship for the Carnegie Mellon University theater arts program in Pittsburgh, Pennsylvania. However, she opted for attending Syracuse University instead.
It was during her freshman year at Syracuse that then 19-year-old Williams accepted to pose nude for a pair of local photographers. However, the raunchy nature of some of the pictures worried her, but the photographer promised her that the pics would never leave his studio. Those were empty words.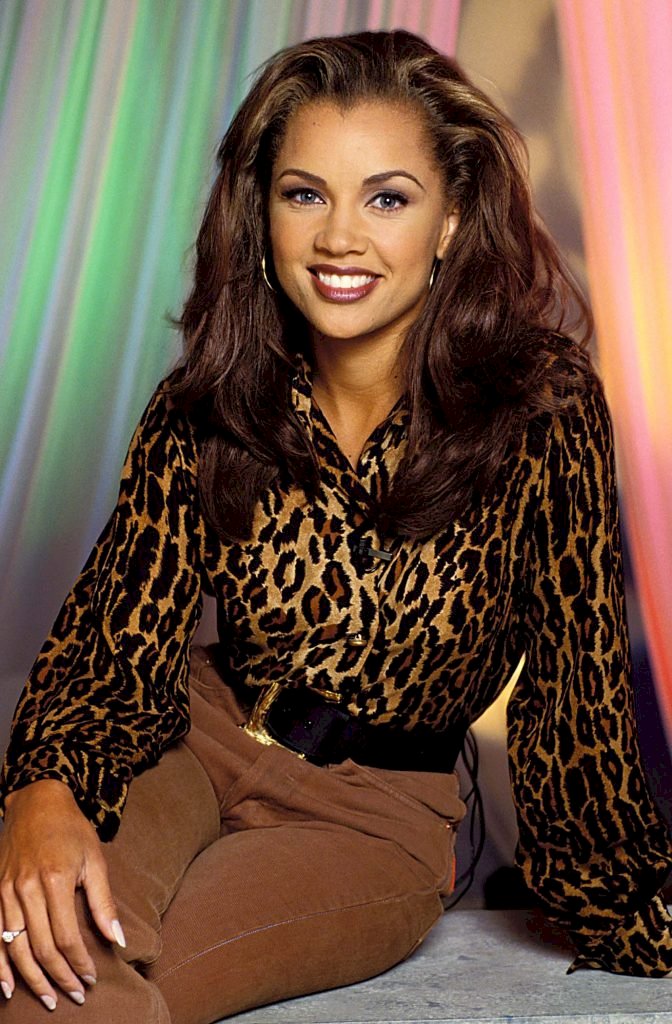 Vanessa Williams during Vanessa Williams at the taping of her VH1 show. | Photo by Jeff Kravitz/FilmMagic, Inc/Getty Images
Williams was never interested in entering beauty pageants. She had a clear goal about succeeding in Hollywood and that's why she chose musical theater as her major.
However, Williams decided to give pageants a try because of the exposure they could give her. She started by winning her college's queen title and eventually reached the Miss America stage, where she snatched the crown and a $25,000 scholarship in 1983.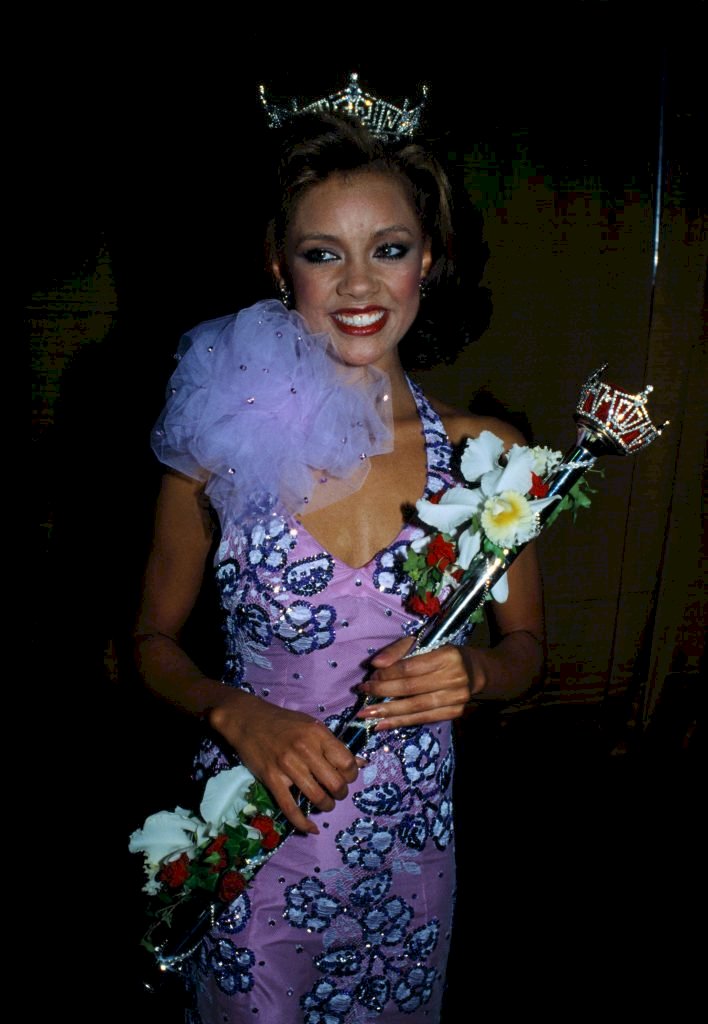 Vanessa Williams poses for photographs after becoming the 63rd Miss America and the first black in the history of the pageant, September 17, 1983. | Photo: Getty Images.
Although Williams was lauded for becoming the first African American to win the title, her reigning days were cut short when the raunchy nude pics were obtained and published by Penthouse magazine without her consent.
The Miss America organization was aghast by the pics and asked Williams to resign. They also asked her to refrain from attending the 1984 crowning ceremony.
Vanessa Williams and her parents Milton and Helen Williams, talk with reporters after she was crowned Miss America, September 1983. | Photo: Getty Images
Williams was shone out from the industry at first. Although she did appear in some sitcoms and received several offers to star in adult films, no record companies wanted to sign with the budding singer because of her already tainted reputation.
Still, Williams joined forces with PR expert Ramon Harvey II and landed her first major role in a movie in the 1987 film "The Pick Up Artist." She also landed a recording contract and released her first album, "The Right Stuff," in 1988, earning three Grammy Awards nominations with it.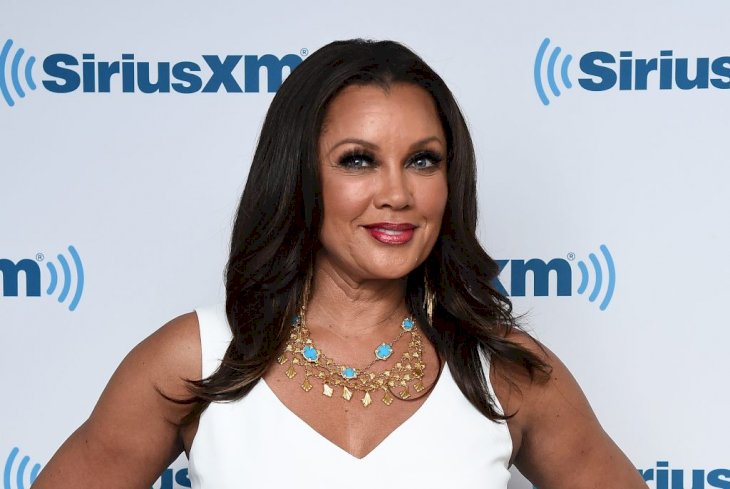 Vanessa Williams visits the SiriusXM Studios on May 31, 2017 in New York City. | Photo by Ilya S. Savenok/Getty Images
From then on, Williams' career and profile kept rising, and she appeared in several movies like "Eraser," "Hoodlum," "Soul Food," "Dance with Me" and "Shaft."
Williams is also known for her roles as Wilhelmina Slater on "Ugly Betty"—for which she received three Emmy Awards nominations— and Renee Perry on "Desperate Housewives."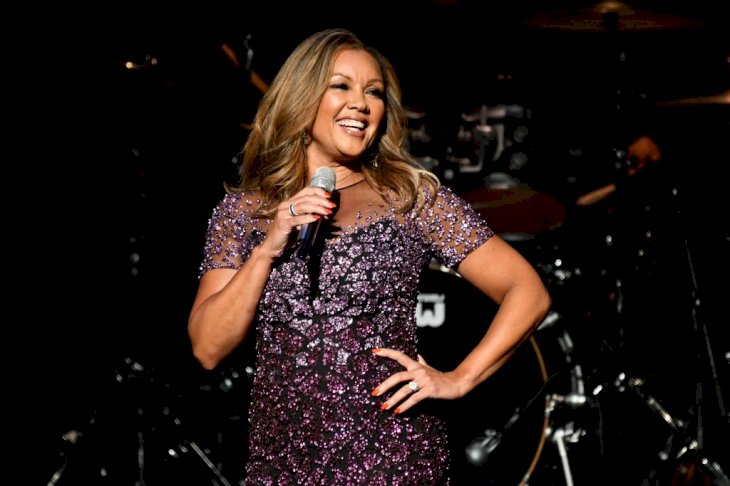 Vanessa Williams onstage at Thousand Oaks Civic Arts Plaza on October 11, 2019, in Thousand Oaks, California. | Photo by Scott Dudelson/Getty Images
Williams has been married three times. Her first marriage was with Ramon Hervey I with who she tied the knot in 1987. They share three grown-up children, daughters Melanie and Jillian, and son Devin.
The couple divorced in 1997 and Williams found love again with former NBA star Rick Fox, whom she married in 1999. Williams and Fox welcomed their only daughter, Sasha, in 2000 and divorced four years later.
Williams met her third husband, Jim Skrip, during a trip to Egypt with her daughter in 2012. They married in 2015 and have no children.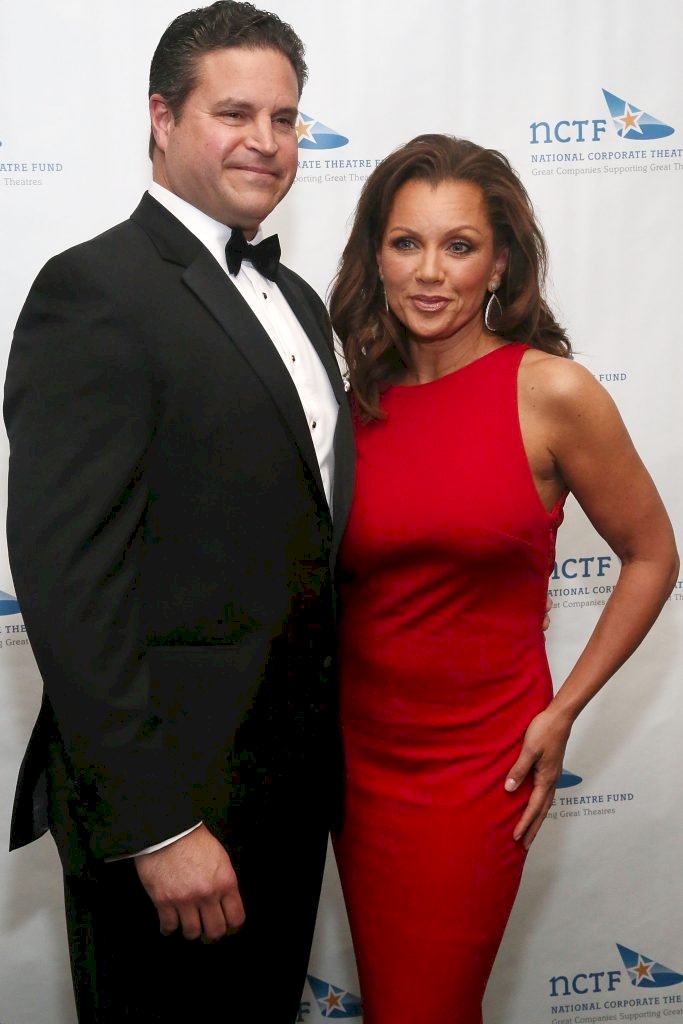 Jim Skrip and Vanessa Williams, at the National Corporate Theatre Fund 2013 Chairman's Award Gala at The Pierre Hotel on April 29, 2013 in New York City. | Photo by Astrid Stawiarz/Getty Images
In an essay for Glamour written in 2019, Williams shared relationship advice based on her experience with two failed marriages and a successful one.
"Now that I'm on my third marriage, I've realized it's key to not expect one person to be able to fulfill every need in your life," she claimed, adding that this adds a lot of pressure for a partner and can affect the relationship. She also said:
"Before you get married, be really clear about who it is you're marrying. Make sure you listen loud and clear because chances are, what bugs you a little bit now is going to be completely amplified after a few years, after 10 years."
Williams and Skrip have maintained their marriage mostly away from the public light. Still, Williams' status as a public figure remains intact, as she keeps on adding more credits to her resume in the entertainment industry.