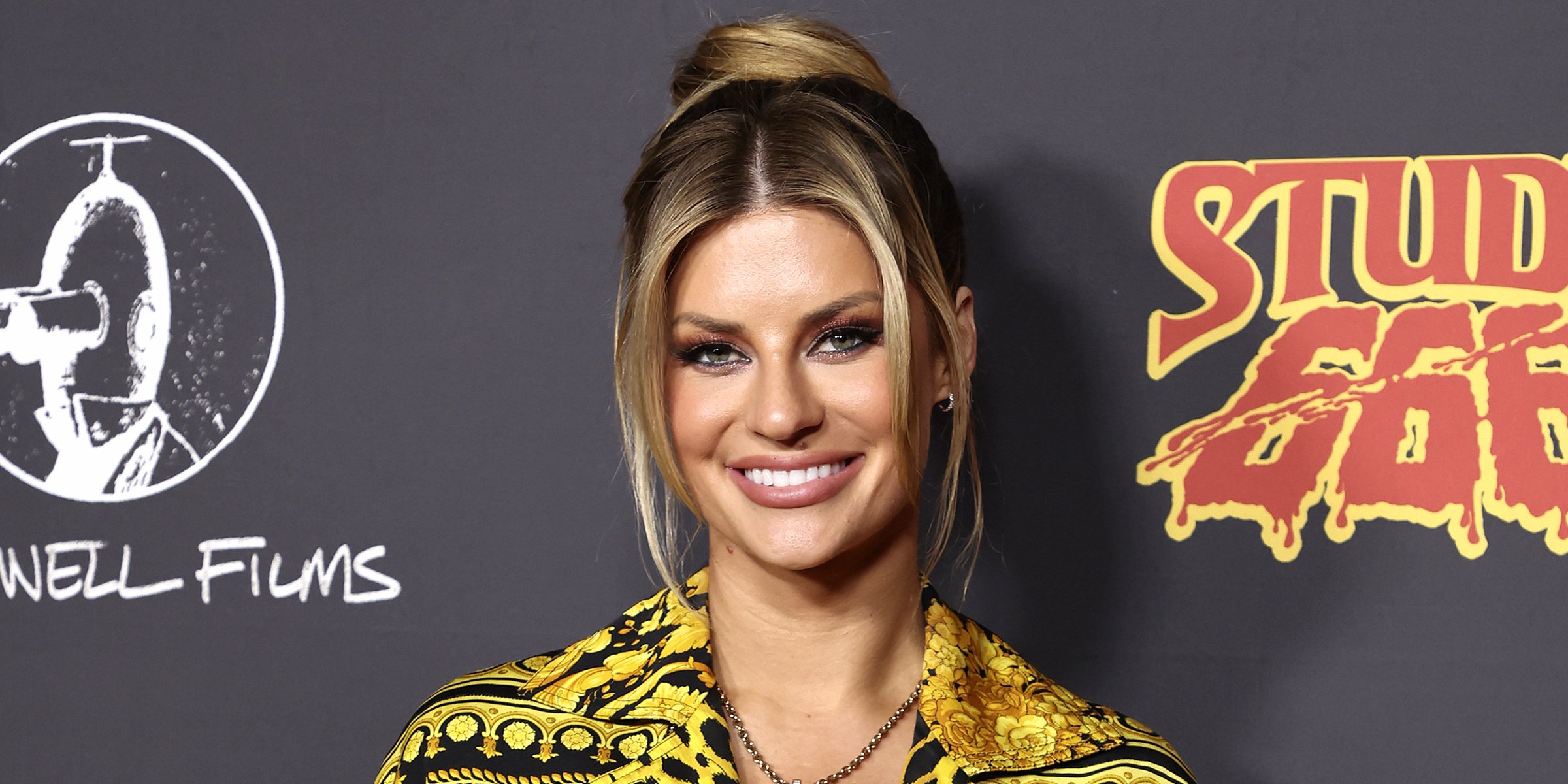 Hannah Stocking | Source: Getty Images
Hannah Stocking's Dating History Includes NBA Stars – Who Were the Internet Star's Boyfriends?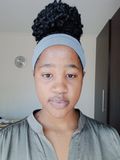 Internet sensation Hannah Stocking fused her expertise and comedic prowess to provide her followers with informative yet comic content. As she ascended to the ranks of celebrity status, Stocking's dating life became a curious topic among fans.
Hannah Stocking took her first breath in Oregon on February 3, 1992. She amassed a massive following on all her social pages, sharing her life's moments, fashion and beauty content, and science-based videos. As a result of her success, Stocking also added model and talk-show host titles to her resume.
The internet personality has been romantically linked to some big names, including NBA players and other media personalities. Despite her fans' curiosity, Stocking keeps her dating life relatively low-key. Save for the time she caught one of her former flames cheating on her and publicized their break-up.
Rudy Gobert
Last year in June, dating speculations about Hannah Stocking and French pro basketball player Rudy Gobert circulated the internet after the alleged couple posted photos in the same room. In another Instagram story shared by Stocking, followers supposedly recognized Gobert's knee.
From then onwards, Stocking and Gobert's fans began searching for clues and connecting the dots to confirm their suspicions. According to the New York Post, Stocking's followers noticed the NBA player in a few more of her videos. Still, the rumored couple kept quiet about their relationship.
The outlet also wrote about an October Instagram post from Stocking in which she donned a Utah Jazz basketball jersey with Gobert's no.27. Gobert had worn an identical jersey when he played for the France Olympic Basketball team in 2016.
What raised even more suspicion was that the jersey was not available to be bought online. So fans concluded that it may have belonged to Stocking's then-rumored boyfriend. Another clue surfaced when Gobert took a silver medal for his home country after playing in Tokyo: Stocking had left a "flirty" comment under Gobert's celebratory post.
Afterward, Stocking posted a clip of herself crying in a dark room.
While all these clues were gathered and speculated upon, Gobert and Stocking never confirmed nor denied their relationship. And despite being connected via their Instagram posts, they never went "Instagram official" as a couple.
Ondreaz Lopez
Ondreaz Lopez is a famed influencer and former member of The Hype House. Lopez led a YouTube channel with his younger brother Tony Lopez called "The Lopez Brothers." Its last video, however, was posted a year ago. The pair became popular on the video-sharing app, TikTok, participating in trending dance challenges.
According to Distractify, Lopez and Hannah Stocking teased dating speculations in September 2020. They confirmed their romance in October 2020 by sharing their matching tattoos. They eventually became engaged, but their relationship soured over the following months.
In January 2021, news broke that Lopez allegedly had an intimate relationship with a minor. As a result, Lopez lost a large following, including other popular mutuals. At the time, Lopez hadn't commented on the matter, but there were signs on his and Stocking's socials suggesting they had ended their relationship.
They both unfollowed each other on all platforms, and Stocking had removed all traces of the former Hype House member from her socials. The couple never formally announced their split, but it seemed to coincide with the accusations Lopez was facing. Afterward, Stocking posted a clip of herself crying in a dark room.
While she didn't provide context, fans speculated that it may have been the breakup that got her down or the allegations against a man she was set on marrying. Her close friend and fellow YouTuber Lele Pons followed with an Instagram story where she encouraged Stocking to stay strong as she was headed to LA to offer her support.
Klay Thompson
Hannah Stocking and Klay Thompson dated between 2014 and 2015. While the details of their relationship elude public knowledge, Stocking publicized its end when she disclosed how she found the Golden State Warriors player cheating on her.
According to Hollywood Life, Stocking posted the now-deleted tweets on October 11, 2015, and tagged her former lover, saying:
"When you catch ur man naked in bed with a groupie…. lol @KlayThompson."
Thompson never responded to Stocking's accusations. In fact, he simply tweeted a picture of his dog the very same day. Earlier that year, the NBA player had posted Karrueache Tran as his "Woman Crush Wednesday" in April.
Thompson and Stocking were still dating then, and that post led to gossip about the NBA star leaving Stocking for Tran. However, they were put to rest when Tran revealed that she didn't even know who Thompson was.
Kyrie Irving
Hannah Stocking was romantically linked to another NBA player in August 2014, Kyrie Irving, who helped financially struggling WNBA players during the height of the Covid-19 pandemic in 2020.
According to Heavy, photos of the pair leaving together had surfaced online. Stocking seemingly addressed the rumors, denying that she and Irving were a couple when she tweeted:
"Just because you know someone that is well known, doesn't mean you dated them."
Who Is Hannah Stocking?
Oregon native Hannah Stocking currently leads her content creation career in Los Angeles. She is a Dominican University of California alumna with a chemistry and biological sciences degree. The internet personality uses her expertise in her studied discipline to make educational videos.
She shared that she doesn't mind the tedious nature of filming for hours since she used to cross-night as a student. But being a content creator initially wasn't in the cards for Stocking. Still, she told InLove how fortunate she felt to have a platform where she could blend different content genres.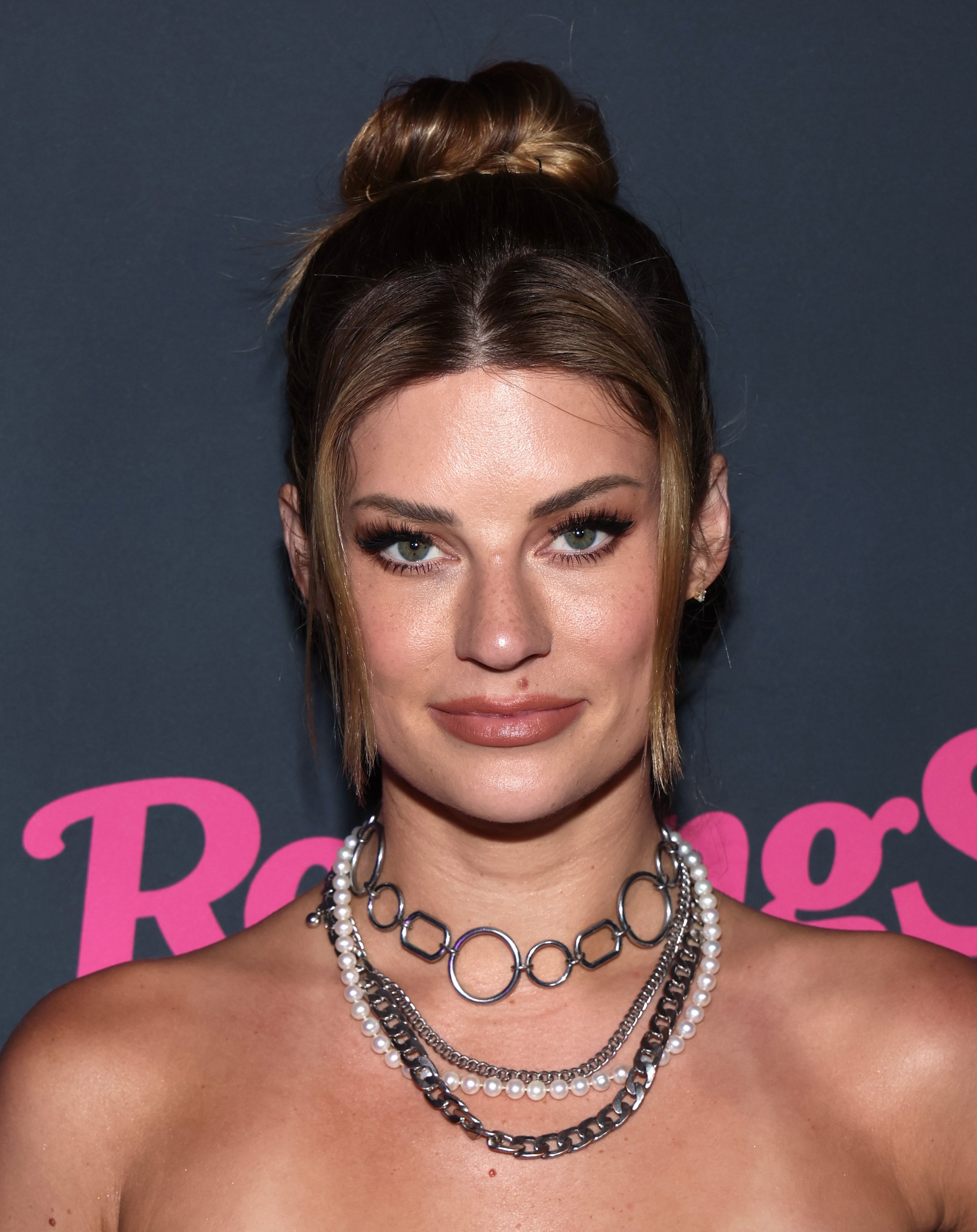 Hannah Stocking poses on the red carpet at the Rolling Stone & Meta celebration of the Inaugural Creators Issue on May 12, 2022, in Beverly Hills | Source: Getty Images
Her rise to internet fame catapulted when she first encountered her Vine mutuals, Destorm, Liane V, and King Bach. The group collaborated on Stocking's video idea that would depict "Girls checking out guys vs. guys checking out girls."
According to The List, the influencer recalled the video going incredibly viral, earning her 100K followers. Since then, she has expanded to more social media platforms. Stocking's Instagram had accrued 22.9 million followers at the time of publication, and her YouTube boasted 8.08 million subscribers.
On TikTok, her base had grown to 26.7 million. Stocking also became close friends with fellow YouTuber Lele Pons. The pair have bonded over their collaborations and joint efforts to make a positive impact through their platforms.