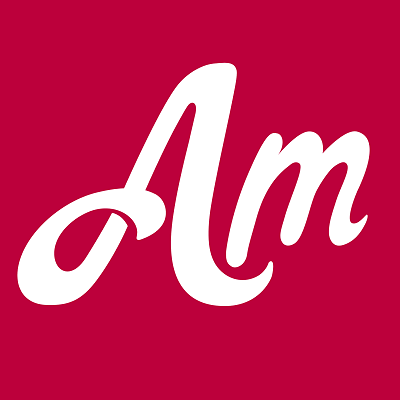 Glimpse inside 'American Idol' Winner Fantasia and Her Husband Kendall Taylor's Relationship
Fantasia Barrino's time in the spotlight has been nothing but impressive. She went from teenage mom to word-class singer in just a couple of years, and through her journey, she lived through some love deceptions before finally finding The One in business tycoon Kendall Taylor.
Fantasia Barrino is considered one of the most talented R&B singers of the past two decades. She jumped to fame after winning season 3 of "American Idol" in 2004, and paved her way in the music industry until she earned the respect of her peers, fans and even seniors like Aretha Franklin.
But Fantasia's journey hasn't been all that smooth. She has faced many hardships in life, from becoming a mom at 16 to being sued for allegedly getting involved with a married man. Still, Fantasia never gave up on love, and she found the man of her dreams when she least expected it.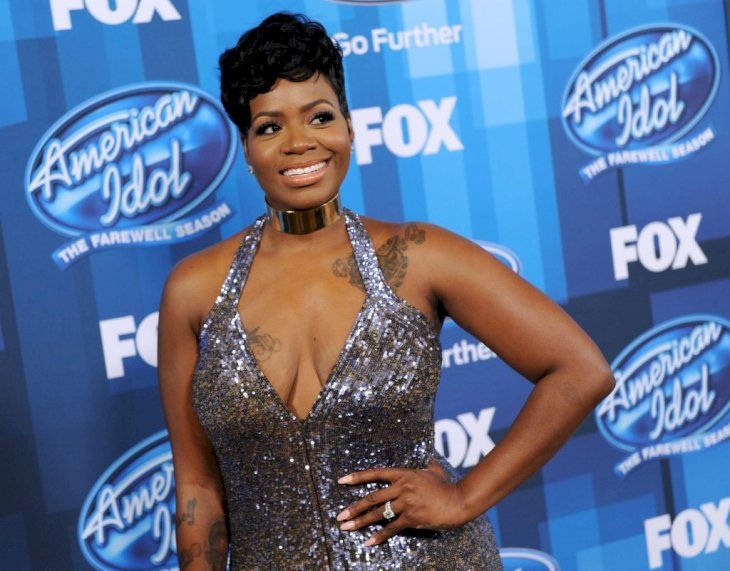 Fantasia Barrino at the "American Idol" Finale For The Farewell Season at Dolby Theatre on April 7, 2016 in Hollywood, California. | Photo by Gregg DeGuire/WireImage<br />
Fantasia welcomed her first child, daughter Zion, in August 2001. She was 16 and had dropped out of high school after being sexually abused by one of her classmates. Zion's father is Brandel Shouse.
After her stint on "American Idol," Barrino dated several people in the industry, including former NFL player Michael Clayton, and rapper Young Dro.
In 2010, Fantasia was involved in a legal scandal that damaged her reputation after a woman alleged in a divorce lawsuit that Fantasia was the reason why her husband left her in the first place.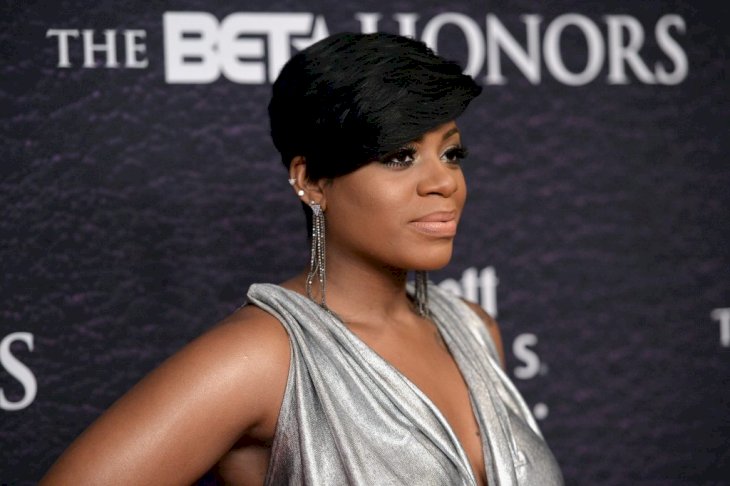 Fantasia at the BET Honors 2016 at Warner Theatre on March 5, 2016 in Washington, DC. | Photo by Paras Griffin/BET/Getty Images for BET
The man in question, Antwaun Cook, claimed he had separated from his wife when he started dating the singer. A judge eventually ruled in favor of Fantasia, stating that Cook and his wife's separation took place one year before the date the woman claimed in court documents.
Barrino was so affected by the case and the public humiliation that she fell into a depression hole and attempted suicide by overdosing on pills. "I was a broken woman," she later confessed to Billboard.
Still, Fantasia found the strength to reshape her life after finding out she was pregnant with her second child in 2011. She gave birth to Dallas Xavier in December of that same year, and although she hasn't confirmed the identity of his dad, Antwaun is believed to be the man in question.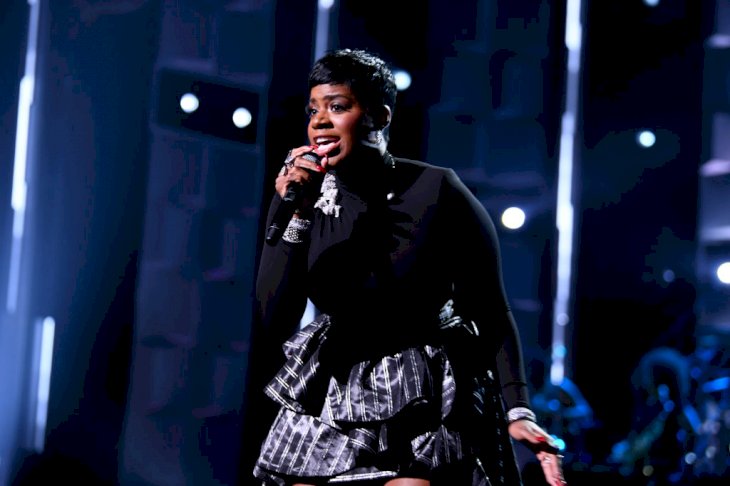 Fantasia Barrino at the Black Girls Rock! 2018 Show at NJPAC on August 26, 2018 in Newark, New Jersey. | Photo by Dave Kotinsky/Getty Images for BET
Fantasia met businessman Kendall Taylor in a rooftop bar in 2015. She said the chemistry was immediate and he never "tried to come onto her," adding:
"It was just great conversation. I knew he was my dude. He became my boyfriend that night."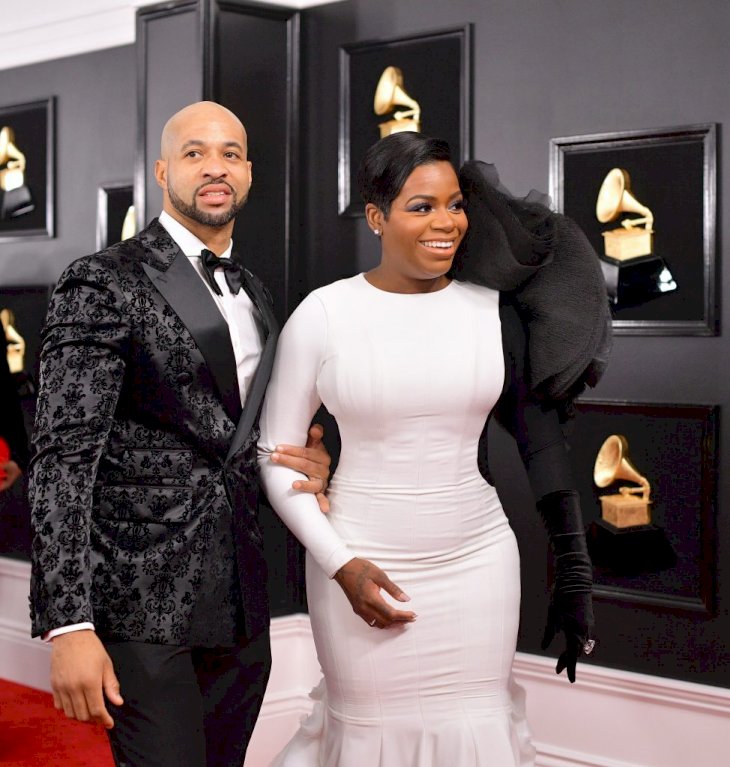 Kendall Taylor and Fantasia Barrino at the 61st Annual GRAMMY Awards at Staples Center on February 10, 2019 in Los Angeles, California. | Photo by Matt Winkelmeyer/Getty Images for The Recording Academy
Although Fantasia was aware of men because of her bad experiences from the past, she realized Taylor was the one when, after she was getting ready to go on the road for a tour, he asked to pray for her. She said:
"He got on his knees and said, 'Can I pray for you? I just want to cover for you down the road.' In the time I'd been fasting from relationships, I asked God for ­someone to pray for me -- ­someone that could cover me and my kids and be the man of the house. That's when I knew."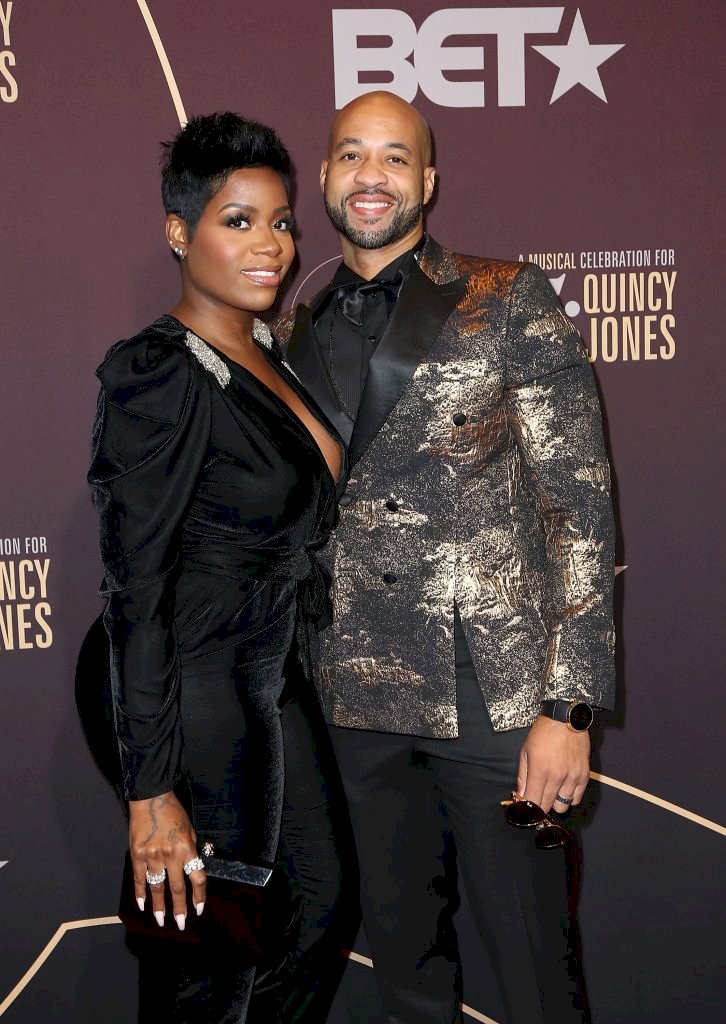 Fantasia Barrino and Kendall Taylor at "Q 85: A Musical Celebration for Quincy Jones" at Microsoft Theater on September 25, 2018, in Los Angeles, California. | Photo by Maury Phillips/Getty Images for BET
MARRIAGE, PRENUP AND KIDS
Fantasia and Taylor didn't have sex until their wedding night, as the singer confessed during an interview on "The Breakfast Club." However, it is worth noting that they dated for a brief three weeks before tying the knot.
Fantasia revealed that Taylor asked for a prenup before they married as he wanted to make sure that her assets were secured. This also proved to people that Taylor wasn't a gold digger who was marrying Fantasia just for her fame and money.
The couple soon started a mixed family with Fantasia's kids and Taylor's son from a previous relationship. However, in November 2020, the couple announced they were expecting their first child together.
Fantasia told fans she had been trying to get pregnant for a while but had faced fertility issues, still, she turned to prayer and never gave up, even when her doctor told her one of her tubes was closed.
"Keep trying and you will conceive," Fantasia told her followers. There's no doubt the singer's story is an inspirational one, and now, as she gets ready to welcome a new addition to her and Taylor's family, Fantasia proves that with faith and perseverance anything is possible.