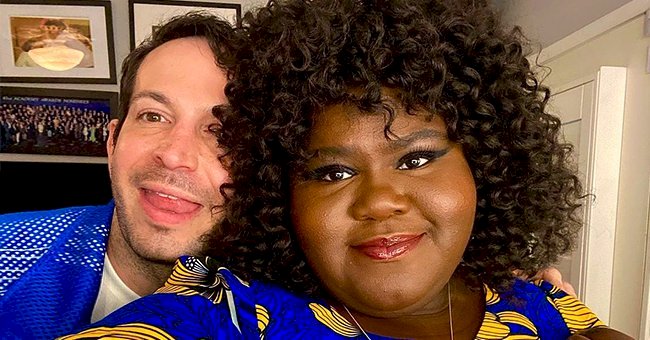 Gabourey Sidibe Met Her Boyfriend after Vowing to Be Meaner to Men — inside Their Love Story
There was a time when "Empire" star Gabourey "Gabby" Sidibe thought she did not need a man to live her best life, which was true. After all, the actress had it all — an amazing career that has only soared and a life that many can only dream of.
Fast forward to 2020, Sidibe was making the internet let out a series of oohs and aahs with her eye-catching ring on that special finger. Someone put a ring on it, and she could not be happier.
Sidibe has found her other half in marketing specialist Brandon Frankel, who not only shares Sidibe's love for cats, but also her unique sense of humor. Here's what we know about their love story.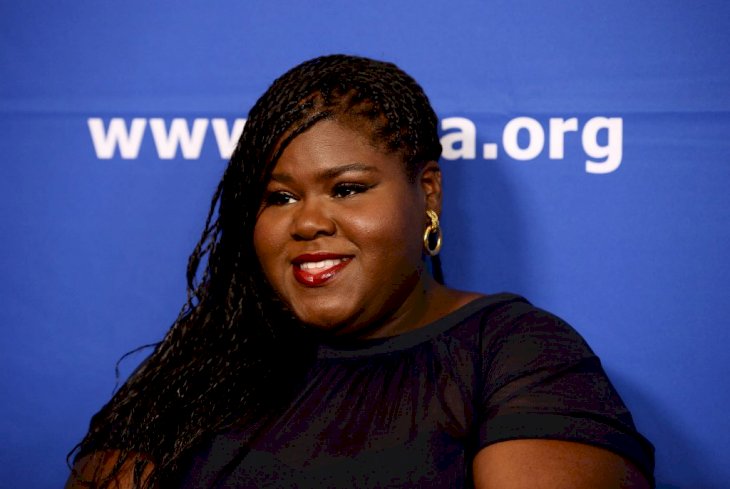 Gabourey Sidibe at the Children's Defense Fund-California's 27th Annual Beat The Odds Awards at the Beverly Wilshire Four Seasons Hotel on December 7, 2017, in Beverly Hills, California. | Photo: Getty Images
In 2017, Sidibe got candid about going through a weight loss surgery one year earlier and the impact that had on her life.
The "Precious" actress confessed that losing weight not only helped with her health (she had been diagnosed with type 2 diabetes) but also with her self-esteem.
Sidibe confessed to People magazine that she felt better than ever and was ready to dive into the dating pool. And she had a list of specific requirements to find her perfect man, starting with his stature: since she stands at 5'4 feet, anyone over 5'6 could apply.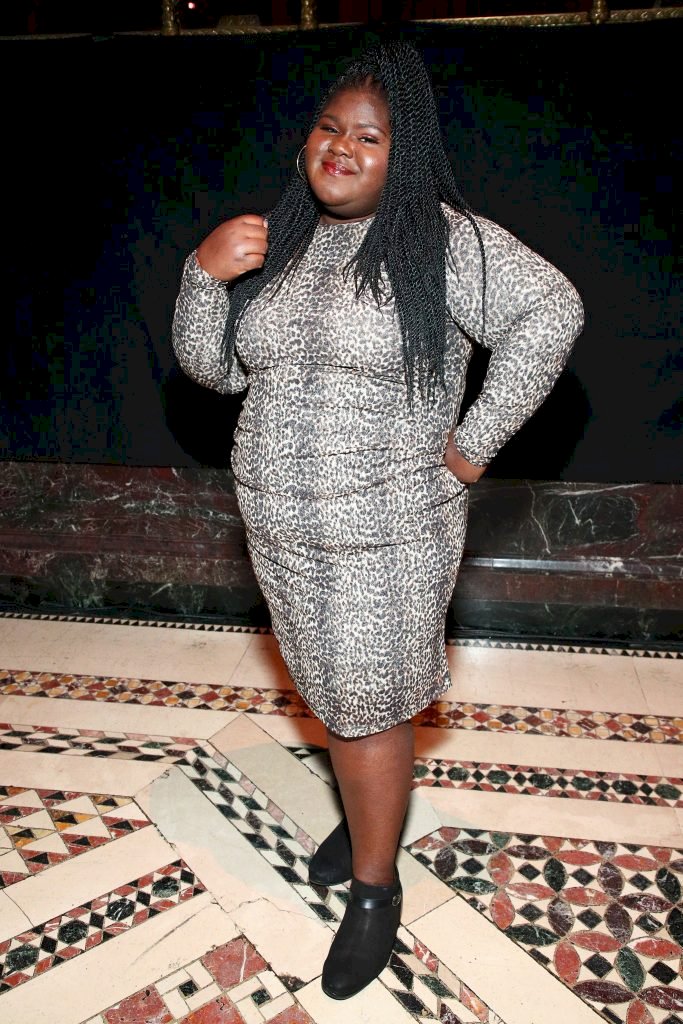 Gabourey Sidibe at the 20th Anniversary Bottomless Closet Luncheon at Cipriani 42nd Street on May 15, 2019 in New York City. | Photo: Getty Images
"I'm not very superficial. I like really funny guys, I like guys who are smart, I like people that read, I like people that have really interesting things to do, I like people that really enjoy their jobs," she said at the time.
Sidibe also mentioned that she didn't want to be someone who was stressed most of the time and not enjoying their life to the fullest. She also mentioned that she wasn't necessarily into looks but more into personalities.
A CHANGE OF MIND ABOUT MEN
Fast forward two years, and Sidibe had completely changed her mind about men. She was no longer interested in finding her soulmate and instead had vowed to be mean to all men.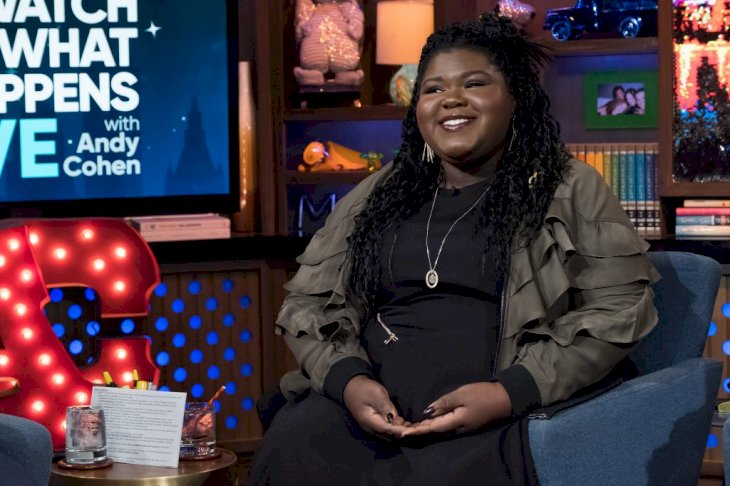 Gabourey Sidibe on "Watch What Happens Live with Andy Cohen" | Photo: Getty Images
The actress made this revelation in an interview with the Daily Beast. She explained that it came to a point in her life when she got tired of the limitations placed on her for being a woman, so, in retaliation, she would not care about men. In her words:
"I was not going to care what they wanted from me. I was never going to offer them anything. I would not cook for men or take care of men."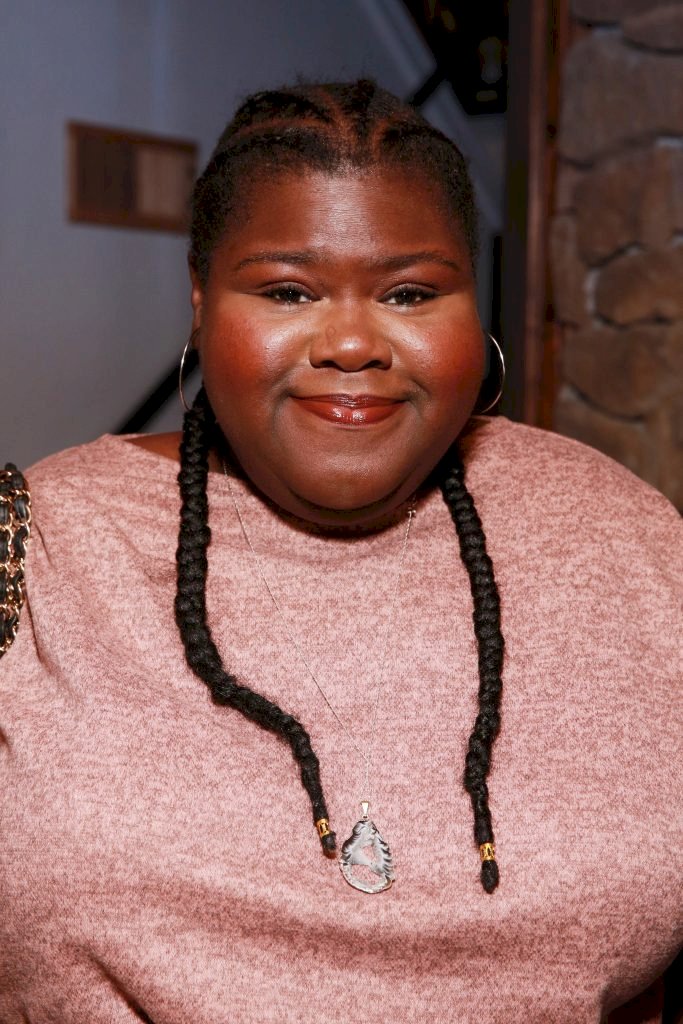 Gabourey Sidibe at the 2018 Creative Coalition Leading Women's Luncheon during the Sundance Festival on January 20, 2018, in Park City, Utah. | Photo: Getty Images
However, her vow didn't last long, and she has Brandon Frankel to blame for that. Spoiler alert: she was more than happy about it.
MEET GABBY SIDIBE'S BOYFRIEND
Sidibe and Frankel started dating sometime in 2019. However, they kept the relationship away from the public in the beginning.
Frankel is not a stranger to the entertainment industry. He's a marketing and branding expert recognized by Billboard magazine as one of the top players in branding and has been working as the head of strategic partnerships at Cameo since 2020.
Like Sidibe, Frankel is also a cat-lover, and he even refers to his adorable cat as his daughter—and Sidibe's cat, Aaron, as his "step-son."
Although it is not clear how they met or started dating specifically, Frankel started posting pictures with Sidibe on his Instagram in May 2019.
It took Sidibe a bit more time to start posting Frankel on her page, but once she was sure about him, the pair had fans gushing over their cuteness and sense of humor almost daily.
Sidibe and Frankel spent the COVID-19 quarantine together in Los Angeles, and it seems like living together full-time did wonders for the already enamored couple.
They looked so domestic that Sidibe had to shut down rumors of being married or engaged to Frankel in April 2020 when she posted a video of Frankel laying in bed and wearing what looked like a wedding band on his left hand.
However, it didn't take long for Frankel to take the hint and ask Sidibe the big question. He proposed to the "Antebellum" star in November with a romantic display of balloons and roses, and she said yes, of course.
She shared the big news with an adorable Instagram post where she showed off her ring and that read in part:
"My BFF proposed and now I get to hold him forever. The funniest man I've ever met. The sweetest human to exist… He is the partner I thought I was too independent to need. I've learned so much about myself through him and I feel grateful and excited…"
Although the couple is yet to give details on their wedding plans, they keep providing fans with adorable moments on Instagram.
On Valentine's Day, for example, Sidibe shared a sweet post calling Frankel "the most handsome man on earth" and expressing how grateful she was about finding him just in time for the "upcoming apocalypse."
It's clear that Sidibe and her fiancé are a match made in heaven, may the have a happily ever after!