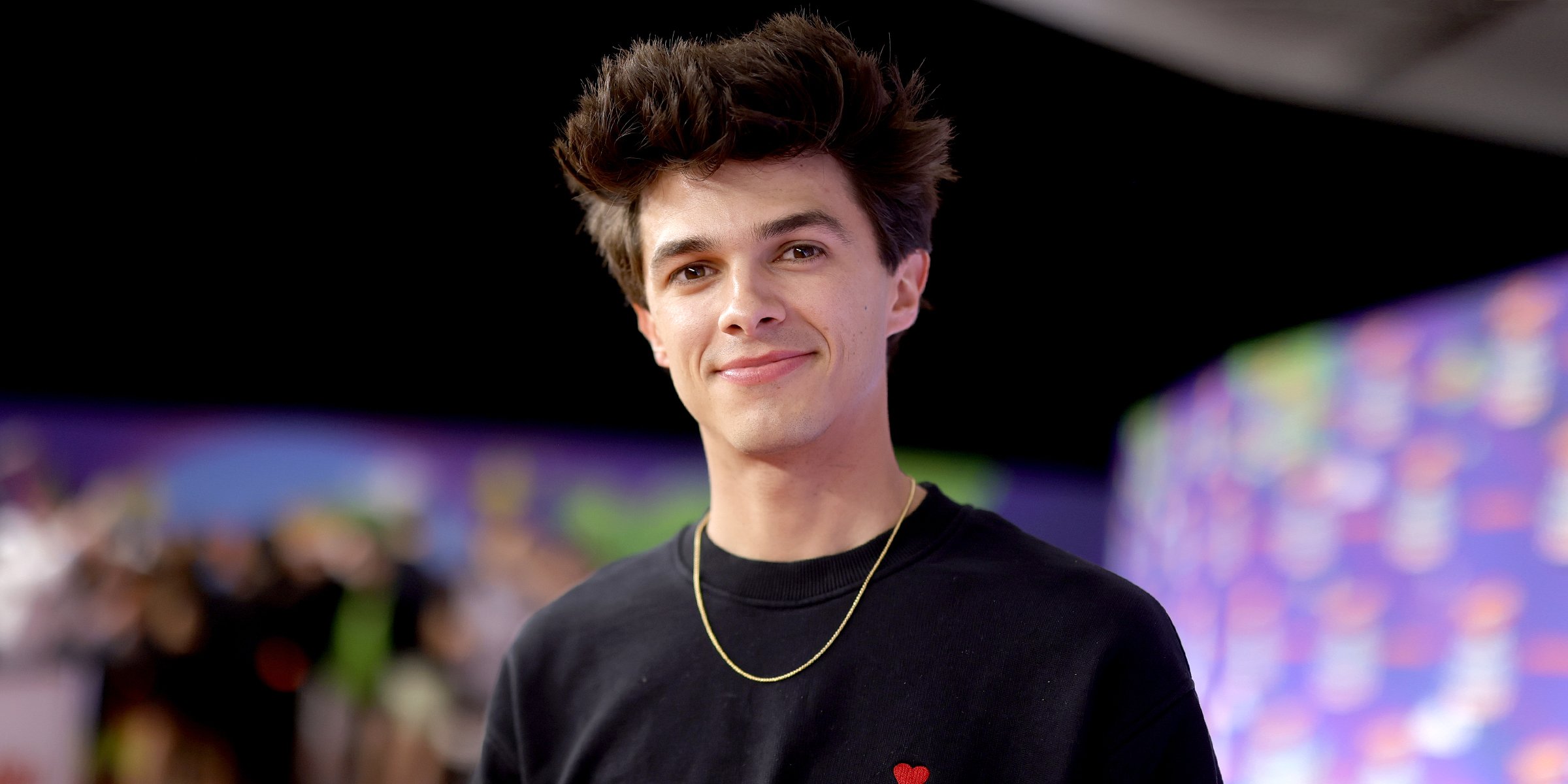 Brent Rivera | Source: Getty Images
Eva Gutowski Is Not Brent Rivera's Girlfriend

Brent Rivera always poses with pretty girls in his TikTok videos and Instagram photos. For years, his fans linked him with Eva Gutowski because of their relationship, but she is not his girlfriend.
The American-born social media personality and actor became famous on Vine, a now-defunct video hosting service. The award-winning content creator has garnered a massive following on Instagram, TikTok, and YouTube.
Brent Rivera, born on January 9, 1998, celebrated 40 million followers on TikTok on August 24, 2021, and 20 million subscribers on YouTube on July 17, 2022. On Instagram, at the time of publication, he boasts of over 22 million subscribers.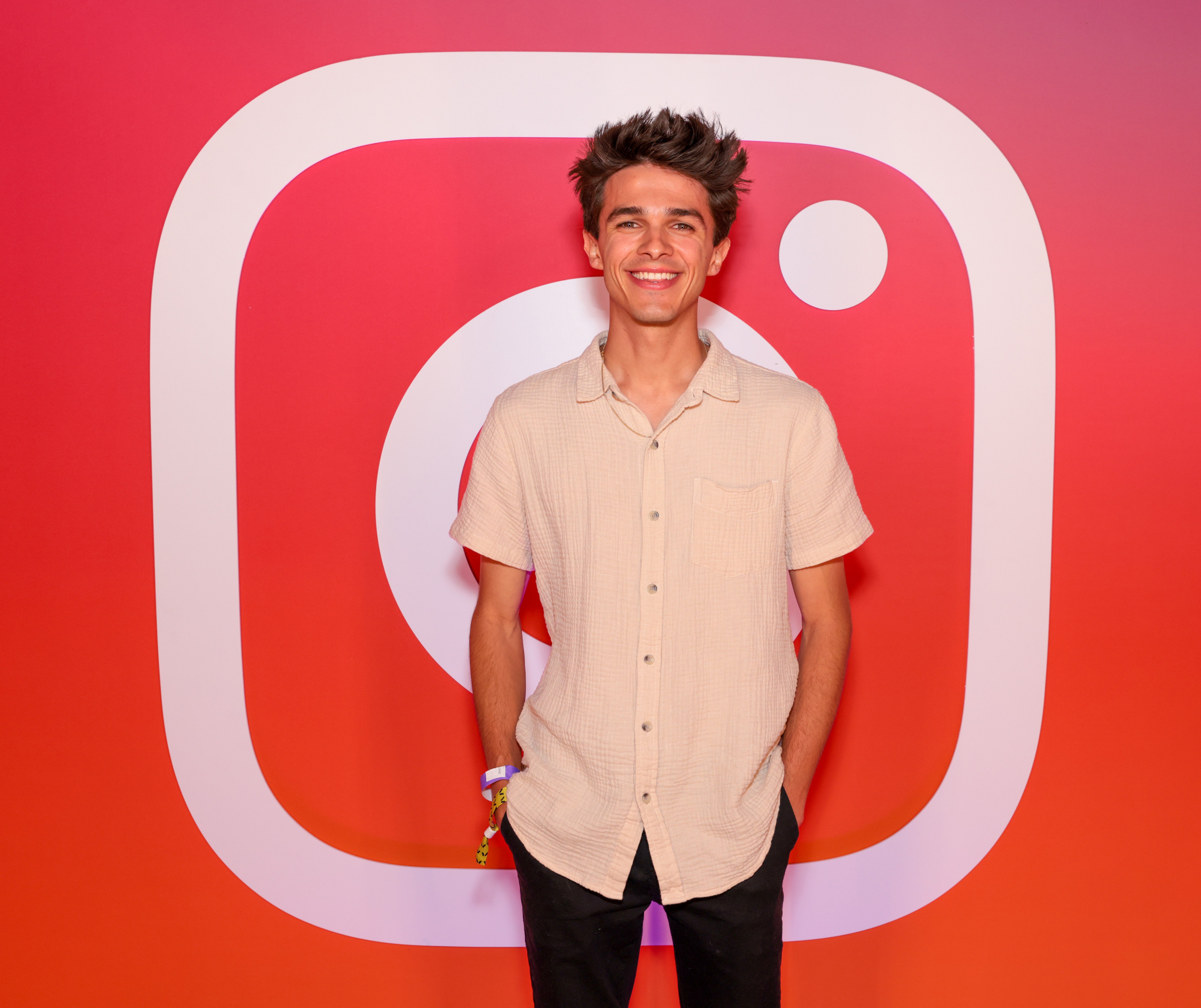 Brent Rivera at the Instagram's Night Out With Latto Event in California on June 24, 2022 | Source: Getty Images
Eva Gutowski
Rivera and fellow YouTuber Eva Gutowski have been friends for over seven years, making YouTube videos together that their fans began hoping they would start dating.
She is not just a popular YouTuber with over 11 million subscribers; the social media star also has over 8 million followers on Instagram.
The American YouTuber is also a businesswoman and the owner of Frames House, a home design and curation company. She founded Coastal Citizen, a cruelty-free and 100 percent vegan skincare collection.
On Instagram, Rivera usually posted pictures of both of them hugging, smiling at each other, having a good time, and in one video, she kissed him right after they said they were just friends.
His captions usually had a red heart emoji making fans believe they were more than friends. They never confirmed if they had a flame or not between them. However, Rivera admitted that they were "best friends forever."
On May 24, 2020, Gutowski revealed on Instagram that she was in love while showing off her boyfriend. Months later, she posted a picture of them, and in her caption, she wrote:
"I never really believed in the whole "love at first sight" thing, but TELL ME WHY the second I saw Olav for the first time, minding his own business 20 feet away from me, I said to myself, "yup, that's someone special right there."
The social media star is dating Olav Stubberud, a famous photographer and multi-artist who also shows off his creative side on his Instagram and website. The couple last posed for a picture on Instagram in August 2022, when they took a trip to Oslo.
Pierson Wodzynski
Pierson Wodzynski and Rivera have recently been giving their fans couples goals on Instagram as they celebrate moments together while going on vacations, hugging, kissing, and generally showing off their lifestyle to the world.
Wodzynski is also a social media star and part of Amp World, a content-creating squad founded by Rivera and Max Levine. She has also garnered a massive following by posting dance videos, lip syncs to trending songs, and more.
She boasts more than 2.5 million followers on Instagram, over 2.9 million subscribers on YouTube, and over 13 million followers on TikTok at the time of this publication.
Although Rivera says they are "besties" in his Instagram caption, fans find it hard to believe they are not a couple. Fans often leave comments asking him to admit they are an item, especially after the kissing video he captioned, "I tried..."
One fan said he didn't know "friends" kissed, another coined the hashtag #brieson for them, and another wanted to confirm if they were dating.
Is Brent Rivera Single?
Rivera also poses with other girls on his Instagram page. In January 2022, he posed with Lea Elui G in Paris, with the Eiffel tower serving as their backdrop.
She is a famous social media personality with over 11 million followers on Instagram. However, she was in a relationship when they posed for the picture.
Elui has been dating fashion model Scott Morton, and she does not hesitate to show off her boyfriend on her Instagram page as they have a good time and travel together.
In November 2021, Rivera posted a picture with Sofie Dossi, and he captioned it, "It's official 🔒." Dossi was holding a bouquet of yellow roses, making fans wonder if they were together.
She is a self-taught contortionist who calls herself the bendy girl and has over 4 million followers on Instagram. She was also in a relationship with Amp World squad member Dom Brack when she posed for the picture with Rivera.
Before Valentine's Day in 2022, Rivera posted a picture on Instagram where he recreated Harry Potter characters with Fernanda Valentina Villalobos Cortés. She is a Chilean social media personality with over 10 million followers on Instagram.
The influencer who recently collaborated with Shein is not in any known relationship as she has not posted anyone on her Instagram to suggest otherwise.
Finally, Rivera may have posed with many beautiful women, but he has never confirmed dating any of the ladies he has shown off on his page.