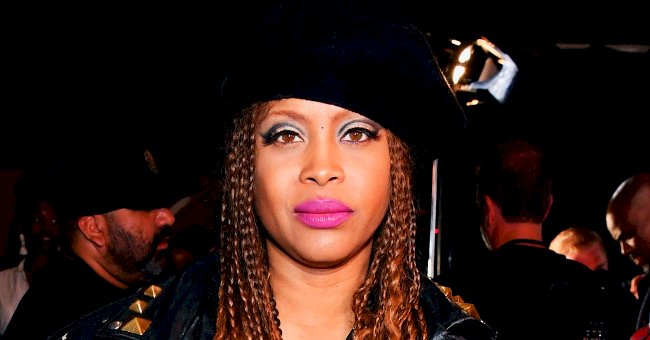 Erykah Badu Was Exposed to the Arts Early on - Look inside Her Childhood and Path to Fame
Grammy Award winner Erykah Badu is better known for helping shape the neo-soul movement back in the late '90s. A jack of all trades, Badu has left her mark in the industry with her eccentric style and personality, but she hasn't neglected her personal life in the process.
Erykah Badu is, for many young artists, someone to look up for in the R&B and soul music industry. With a career spanning almost 30 years, Badu has managed to stay relevant amid the changes that soul music has gone through in the past decades.
The 49-year-old singer has caused controversy with some of her comments about tainted stars like R. Kelly and Bill Cosby, but she doesn't regret her words. Instead, everything she does just adds up to the legend behind her artistry.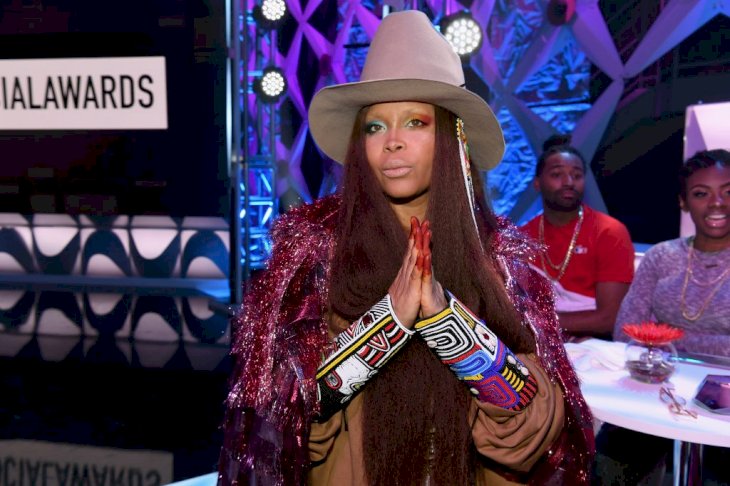 Erykah Badu attends BET's Social Awards 2018 at Tyler Perry Studio on February 11, 2018 in Atlanta, Georgia. | Photo by Paras Griffin/Getty Images for BET
Badu, whose real name is Erica Abi Wright, was born on February 26, 1971, in Dallas, Texas. She was raised by her mother, Kolleen Maria Gipson, an actress, her godmother and her grandparents.
She was exposed to music from an early age. Her grandfather bought her a piano at age 7, as she recalled in an interview with The Guardian:
"No music lessons. Just: 'Here's a piano.' And I was able to get up on it and write songs. I think I wrote 20 songs in the first week."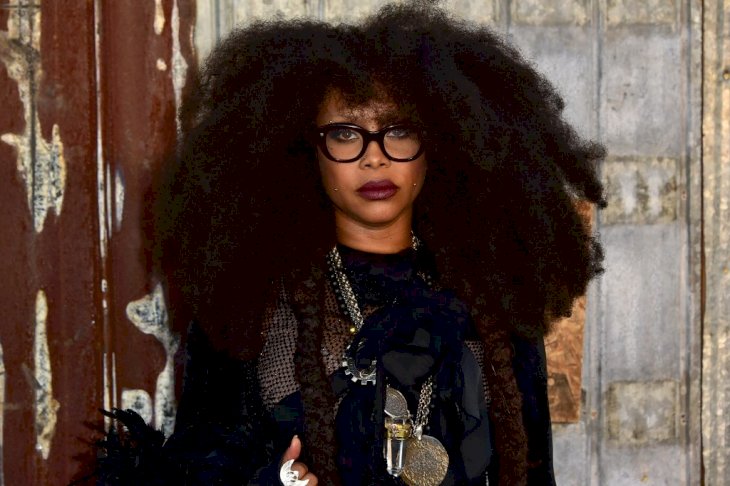 Erykah Badu attends the Givenchy show during Spring 2016 New York Fashion Week at Pier 26 on September 11, 2015, in New York City. | Photo by Brian Killian/WireImage/Getty Images
Badu started performing for her family early on, and soon after, she was taking part in local productions at the Dallas Theater Center. She also attended a high school for the performing and visual arts and after graduating, enrolled in the Grambling State University, where she majored in theater.
In 1993, Badu moved back to Dallas where she started working as a drama teacher and a waitress while making music and recording her first demo.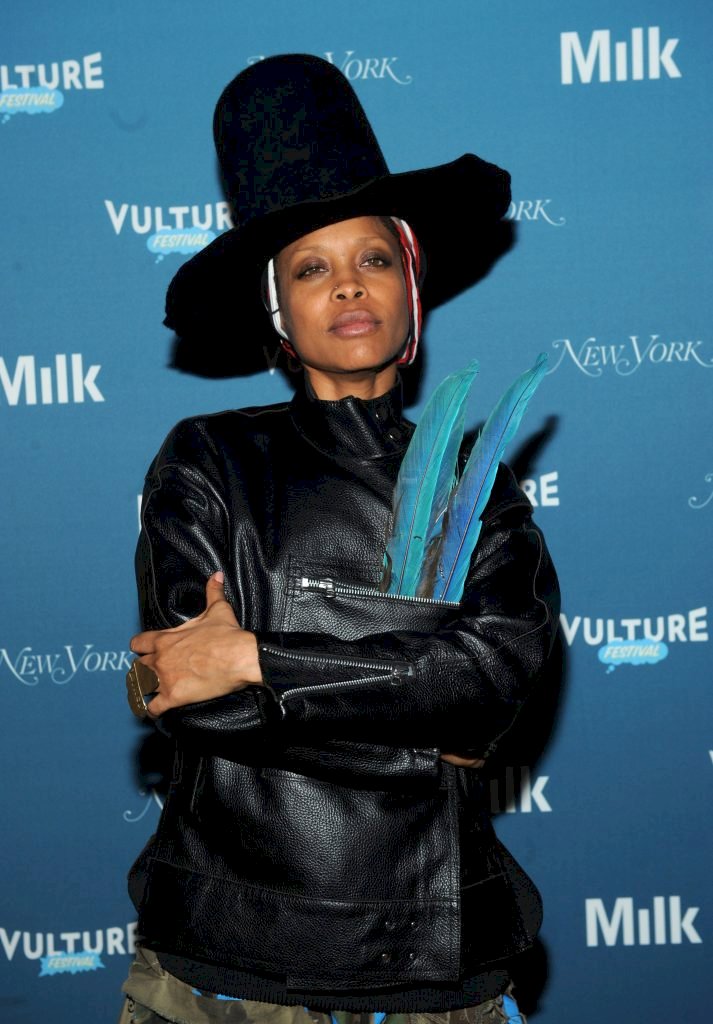 Erykah Badu attends the Vulture Festival Opening Night Party at Neuehouse on May 9, 2014 in New York City. | Photo by Brad Barket/Getty Images for New York Magazine
In 1996, Badu's first demo caught the attention of a music producer in a minor label that would later go on to merge with Motown Records.
Her first album, "Baduizm," was released a year later and received critical acclaim from both fans an experts for hits like "On & On," "Next Lifetime" and "Appletree." The album earned Badu two Grammy Awards.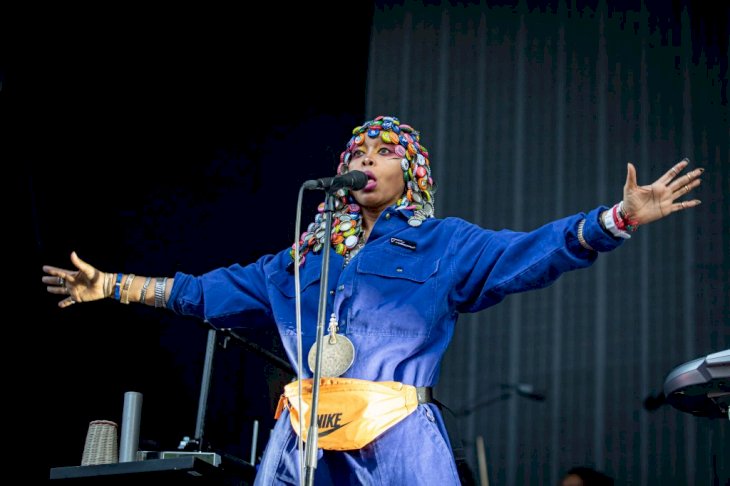 Erykah Badu performs on stage at The Oyafestivalen on August 8, 2019 in Oslo, Norway. | Photo by Per Ole Hagen/Redferns
Badu's first live album, "Live," went double platinum, and her collaboration in "You Got Me" with The Roots won her another Grammy Award. Her second studio album, "Mama's Gun," came in 2000, and it was followed by "Worldwide Underground" in 2003 and "New Amerykah" part one and two in 2008 and 2010, respectively.
Badu has also tried her hand at acting, appearing in films like "The Cider House Rules," "House of D," "The Land," and series like "Real Husbands of Hollywood" and "Hand of God," among others.
Badu welcomed her first child, son Seven Sirius Benjamin, the same year she released her first album. She shares the now 23-year-old with fellow musician Andre 2000 from the hip-hop duo Outkast.
In 2004, Badu welcomed daughter Puma Sabti with rapper The D.O.C, and five years later, she gave birth to her third child, daughter Mars Merkaba Thedford, whom she shares with her rapper ex-boyfriend, Jay Electronica.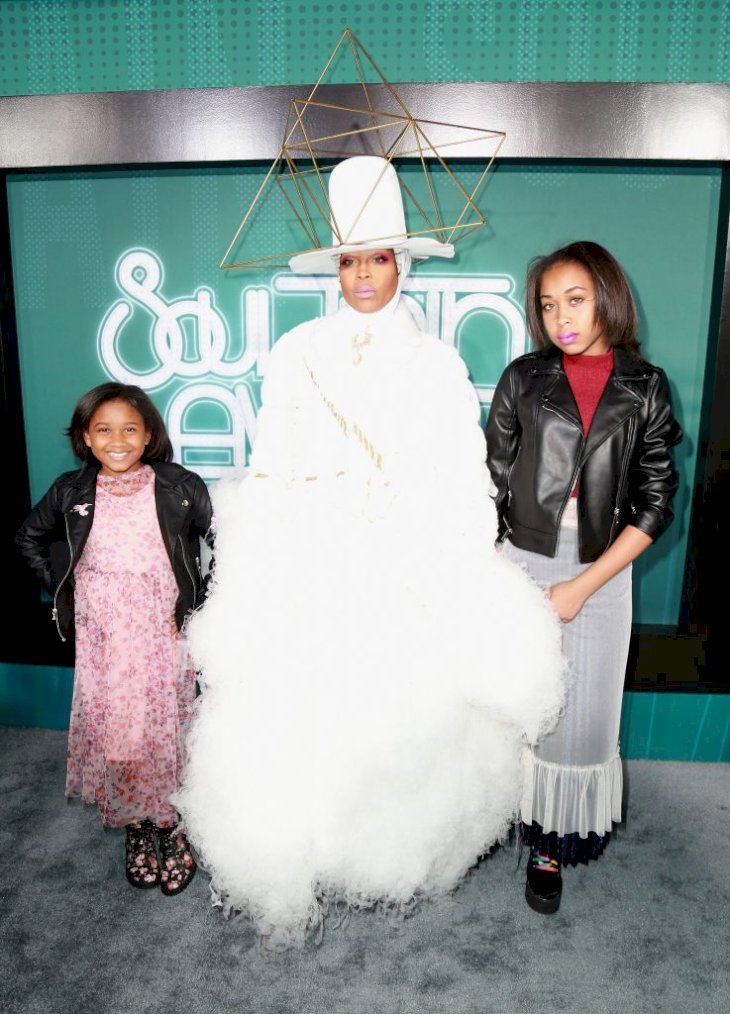 Mars Merkaba Thedford, Erykah Badu, and Puma Sabti Curry at the 2017 Soul Train Awards, on November 5, 2017, in Las Vegas, Nevada. | Photo by Leon Bennett/Getty Images for BET
A working mom, Badu has homeschooled her three children. The singer admitted that the curriculum changed over the years as she realized what skills she really wanted her kids to learn from an early age. Languages, for example, as she revealed:
"Languages are very important. They're very important in social evolution. Puma speaks French and Mandarin; Mars is speaking Spanish and starts French in the summer, and Seven is a Latin scholar."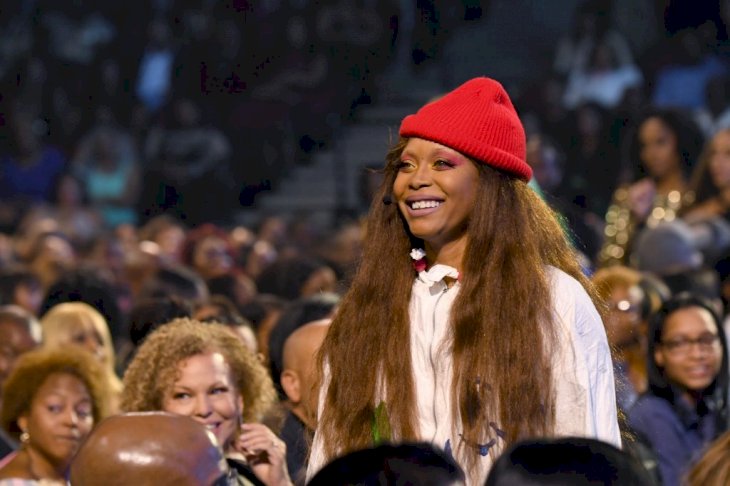 Erykah Badu speaks during the 2017 Soul Train Awards, presented by BET, at the Orleans Arena on November 5, 2017 in Las Vegas, Nevada. | Photo by Paras Griffin/Getty Images for BET)
Despite, or because of her spiritual nature, Badu has gotten herself in some controversies over the years.
A believer of the inherent good in all people, Badu raised eyebrows when she claimed in an interview with Vulture a few years ago that she saw something good in Hitler.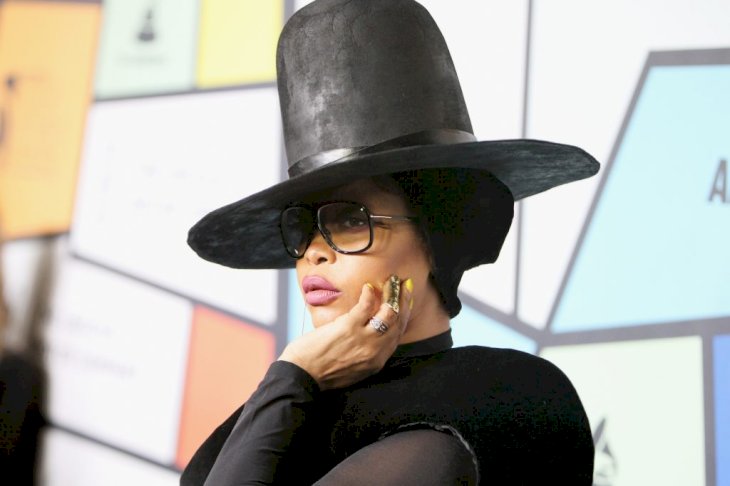 Erykah Badu attends the 2017 Essence Black Women in Music at NeueHouse Hollywood on February 9, 2017, in Los Angeles, California. | Photo by Leon Bennett/Getty Images for Essence
When confronted by the interviewer, she admitted being aware her opinion was not exactly popular. In her words:
"I can see this clearly. I don't care if the whole group says something, I'm going to be honest. I know I don't have the most popular opinion sometimes."
She also said she loved Bill Cosby and what he did for the black community, despite his legal woes, and once claimed during a concert that she was praying for R. Kelly while he was facing accusations of sexual abuse to minors.