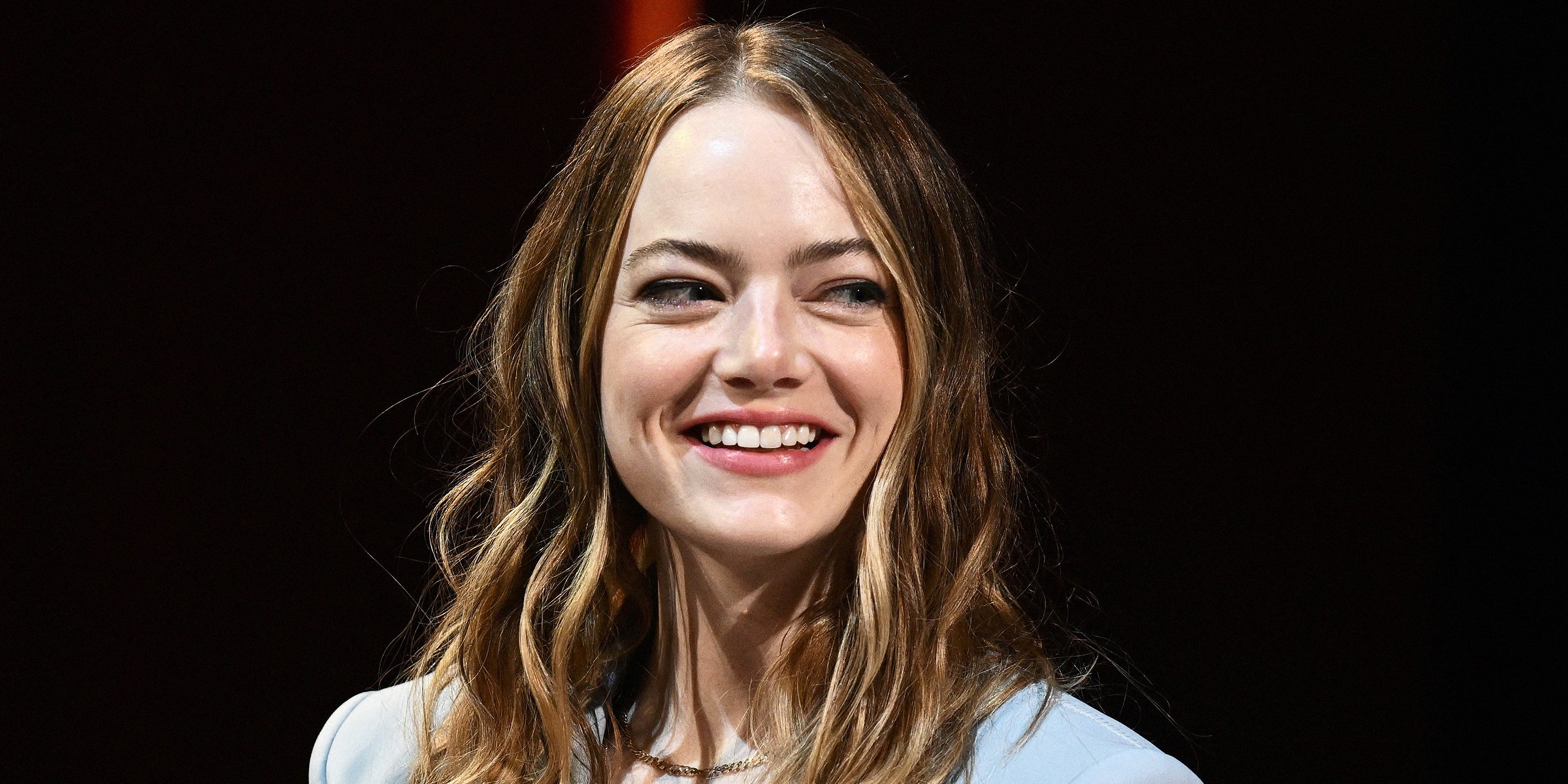 Getty Images
Emma Stone's Daughter's Name Is Louise Jean McCary - The Meaning behind It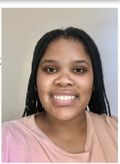 A-List Actress Emma Stone kept her pregnancy under wraps for months until it was revealed that she was expecting in 2021. Learn more about Emma's experience with motherhood for the first time and the meaning behind her daughter's name.
Emma Stone is a decorated actress with her highly-anticipated role in "Cruella" and her Golden Globe win for "La La Land." After she met her future husband, the pair settled down, and she became a mom to her daughter.
A source reported that Stone was "happy" and "excited" about becoming a mother for the first time and said that she looked "great" and positively glowed.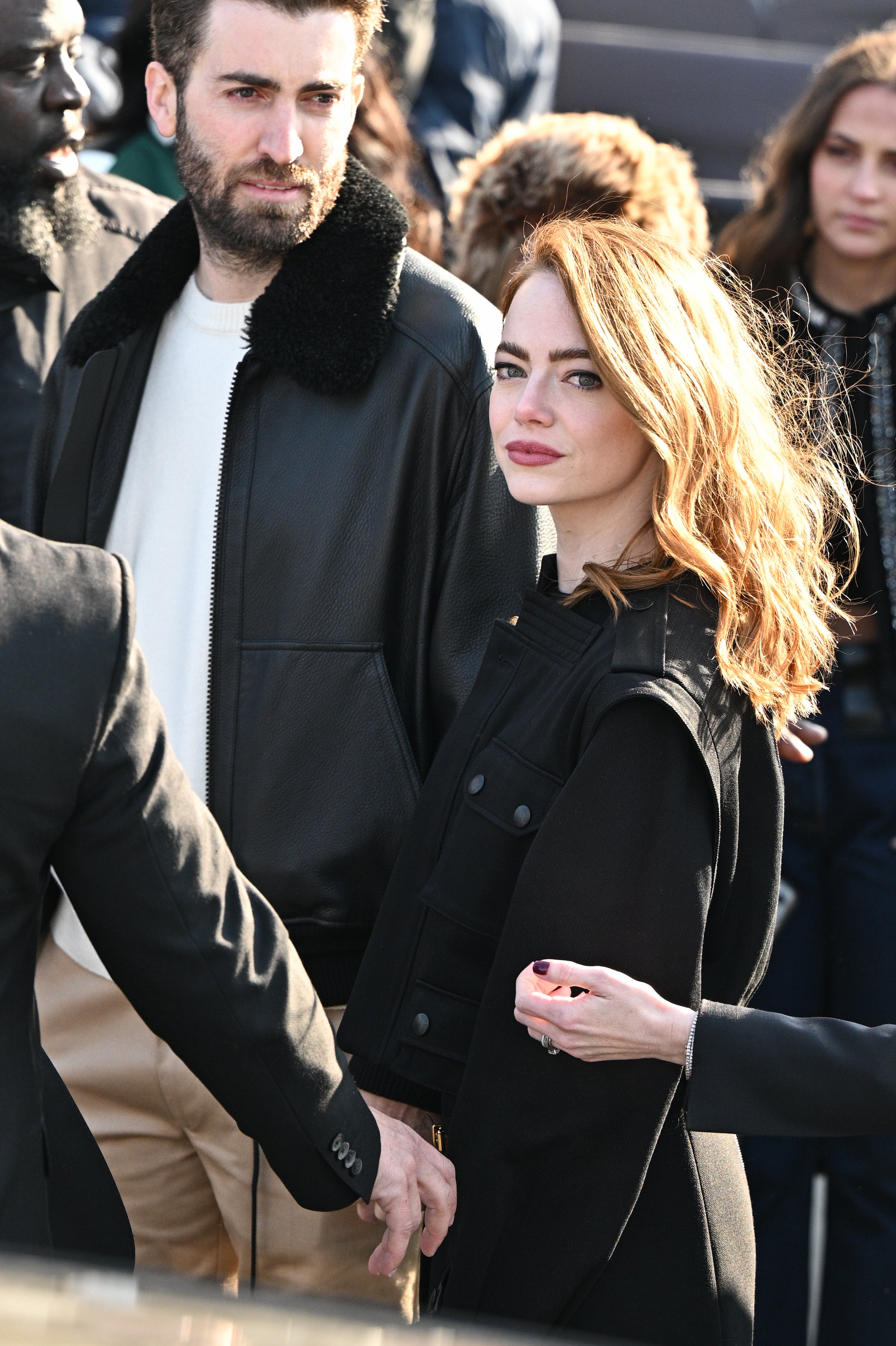 Emma Stone and Dave McCary at Paris Fashion Week in Paris, France on March 7, 2022 | Source: Getty Images
Stone seemed to get in the swing of things quickly, balancing motherhood and work, keeping active, and keeping up with friends and family.
The arrival of their bundle of joy brought Stone and her husband, Dave McCary, closer in a way neither of them expected. Despite being a highly-sought after actress, Stone's priority was to remain a hands-on mother.
She soaked in all the sweet moments with her baby, having asked people to respect her family's privacy during their special time. Stone was reportedly very protective of her child and didn't have too many people visiting.
Stone welcomed her daughter in her early 30s and revealed during an Elle interview in August 2018 that for a long time, she did not imagine herself getting married or having children.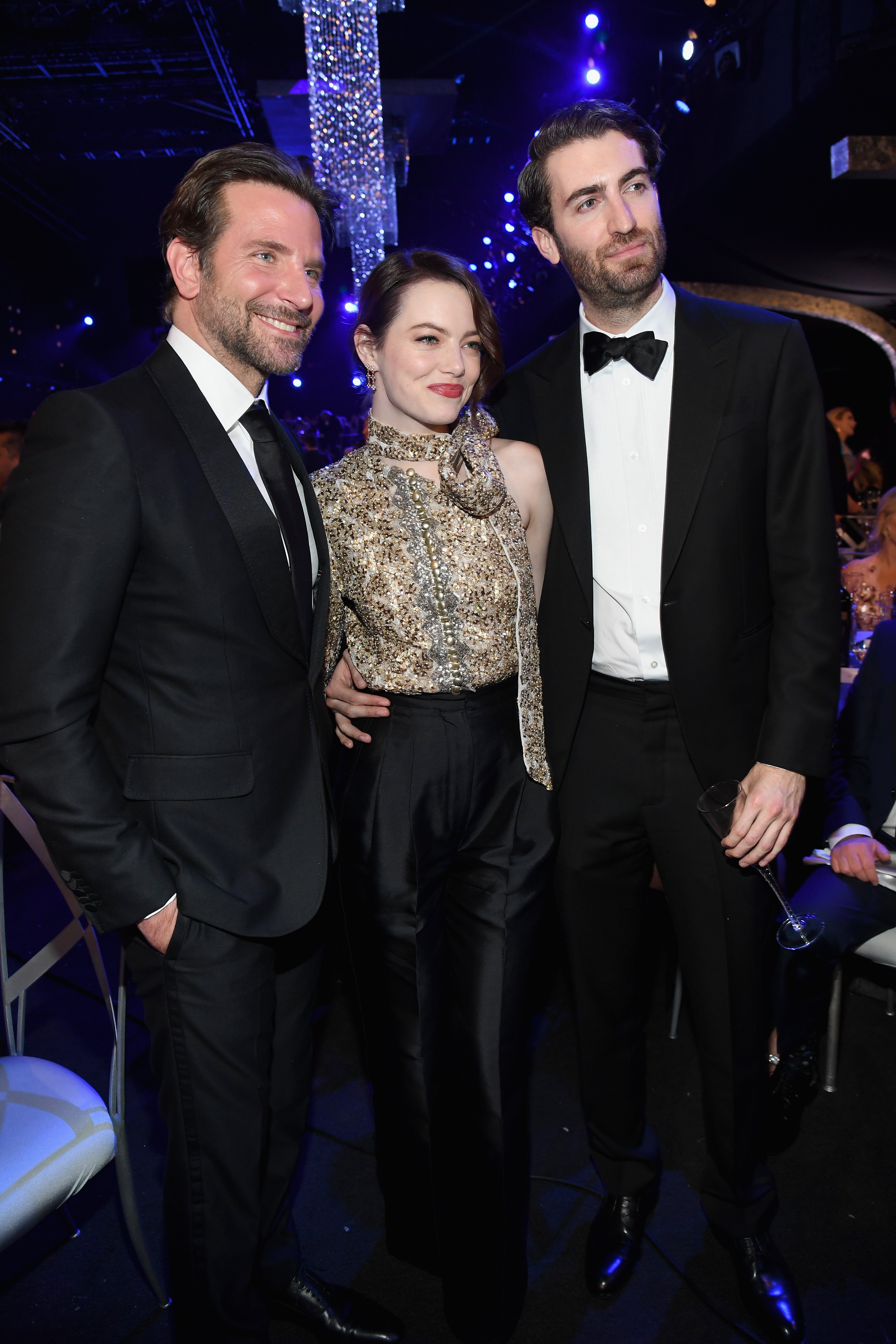 Emma Stone, Dave McCary and Bradley Cooper at the 25th Annual Screen Actors Guild Awards in California on January 27, 2019 | Source: Getty Images
She recalled her lack of babysitting experience, a typical first job for many, and renouncing her refusal to get married and have children when she was a teenager. As she got older, she realized she did have dreams of settling down and starting a family of her own.
Her 20s were an exciting time, filled with good and bad moments and memories, but turning 30 brought with it the realization that she had different goals and aspirations from the ones she had when she was younger.
"It's weird how much turning 30 crystallizes your life," the actress said; she went from chasing her dreams from her youth, loving her job, and making friends to actively thinking about what she wanted to do with the rest of her life.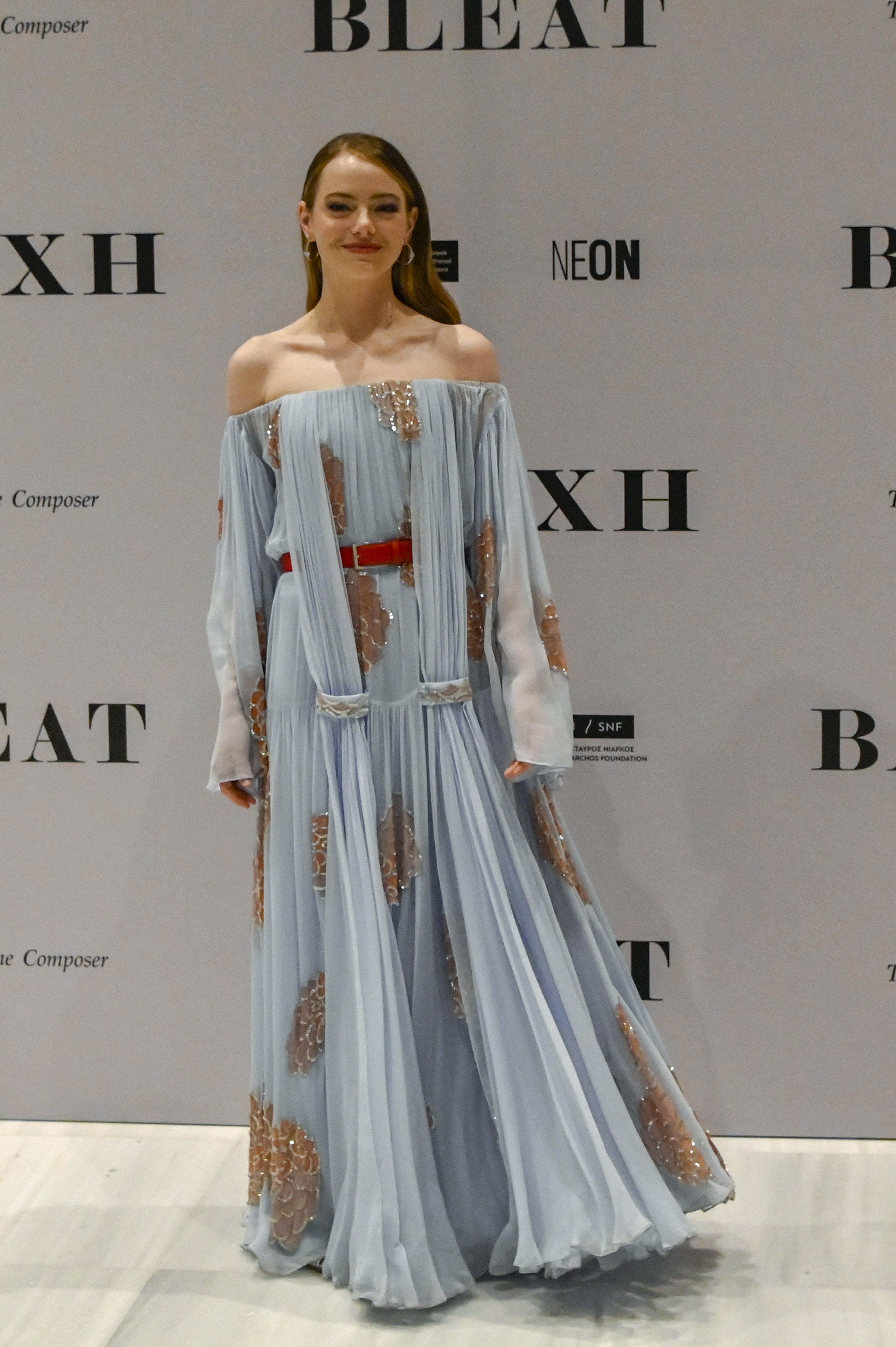 Emma Stone at the premiere of "Bleat" in Athens, Greece on May 6, 2022 | Source: Getty Images
MEANING BEHIND LOUISE JEAN MCCARY'S NAME
After the birth of her daughter, the public learned of Stone's daughter's name and its sentimental meaning. According to the birth certificate, Stone and her husband named their daughter Louise Jean McCary.
Stone's full name was Emily Jean Stone, and she shared her middle name with her daughter. Her grandmother's name was Louise Jean, and the couple chose to pay tribute to her by naming their daughter after her.
Stone and McCary welcomed Jean Louise on March 13, 2021, but kept many details under wraps. News outlets reported days later that they had welcomed a girl.
Stone showed she could juggle motherhood and work life when she attended the first major movie premiere in Hollywood since COVID-19.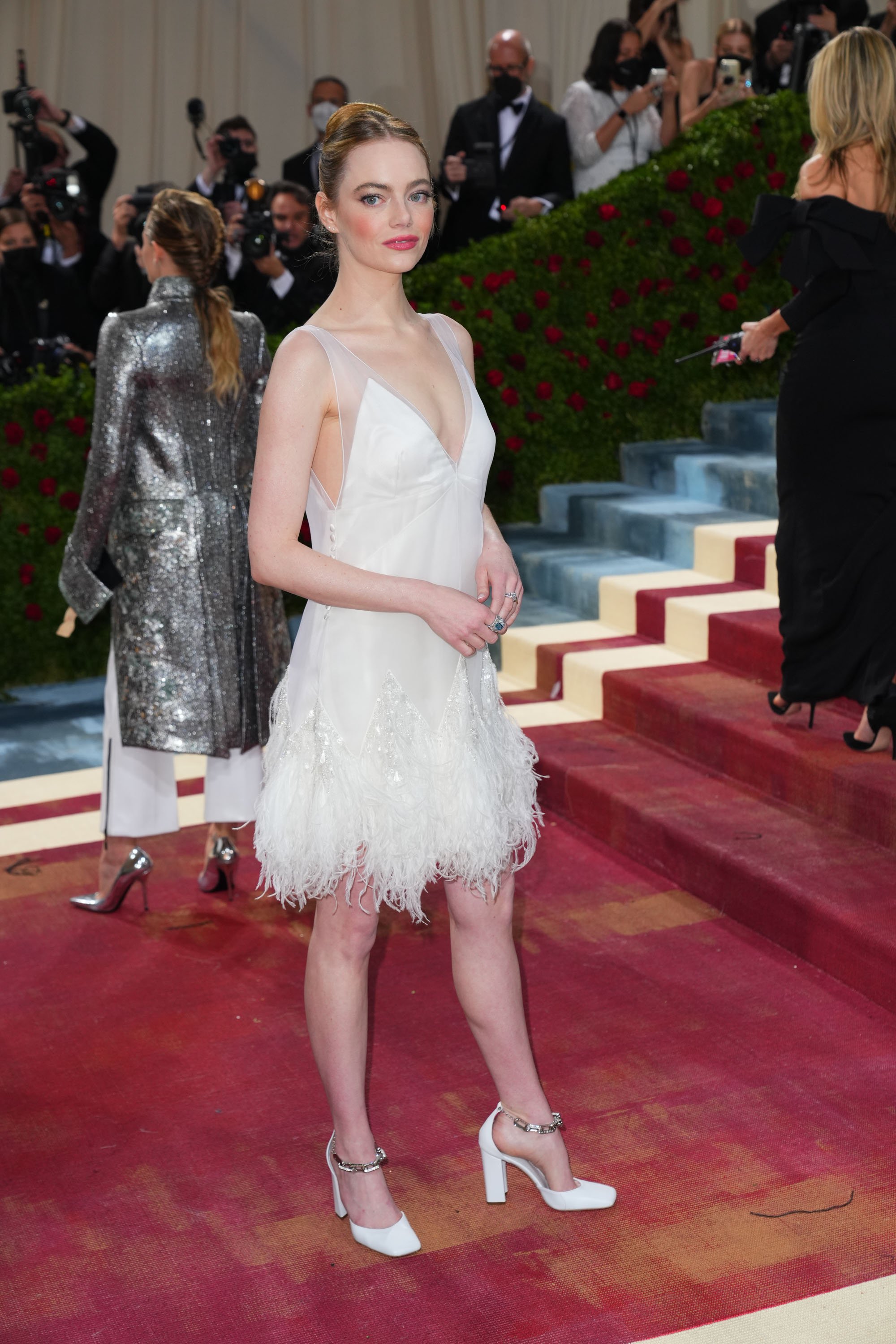 Emma Stone at the 2022 Met Gala in New York on May 2, 2022 | Source: Getty Images
JEAN LOUISE MCCARY'S PARENTS' RELATIONSHIP
What was meant to be a fun experience on SNL turned out to be where she would also meet her future husband. Stone and McCary met in December of 2016 and began dating in 2017, around two years after her highly publicized breakup with her "Amazing Spider-Man" co-star Andrew Garfield.
McCary wrote one of the scenes she appeared in on SNL, and after two years of dating, he reportedly popped the question at the SNL studios, where they first met.
They got engaged in 2019, and despite being a private couple, they could not help sharing the happy news on social media. Stone didn't have an Instagram account, but McCary did, and he posted a snap of the couple smiling and showing off her unique wedding ring.
They were photographed wearing wedding bands the following year, rumored to have tied the knot in a low-key ceremony. And in 2021, they became parents.
While Stone is a well-known actress, McCary also made a name for himself, especially in comedy. Like Stone and McCary, actress Scarlett Johansson and her husband met on the set of SNL.
McCary joined SNL in 2013 with Kyle Mooney and Beck Bennette, his childhood best friends and collaborators. Before joining SNL, he wrote comedy sketches with his friends, which caught the attention, and praise, of Steven Spielberg.
He also had some of his work featured on Comedy Central. Stone and McCary met while working on the "Wells for Boys" episode, where she played a mother and later became one of the most acclaimed SNL sketches.
McCary directed his first feature film, "Brigsby Bears," in 2017, a movie about a man in his 20s trying to recreate his favorite childhood show. The couple reportedly postponed their wedding due to the pandemic in 2019 but were able to say their "I dos" in 2020.
THE COUPLE WAS SEEN TOGETHER
Stone and McCary made a rare, romantic trip to Paris, where fans spotted them in the streets holding hands. Dressed in all black, Stone wore a smile while roaming the streets with McCary.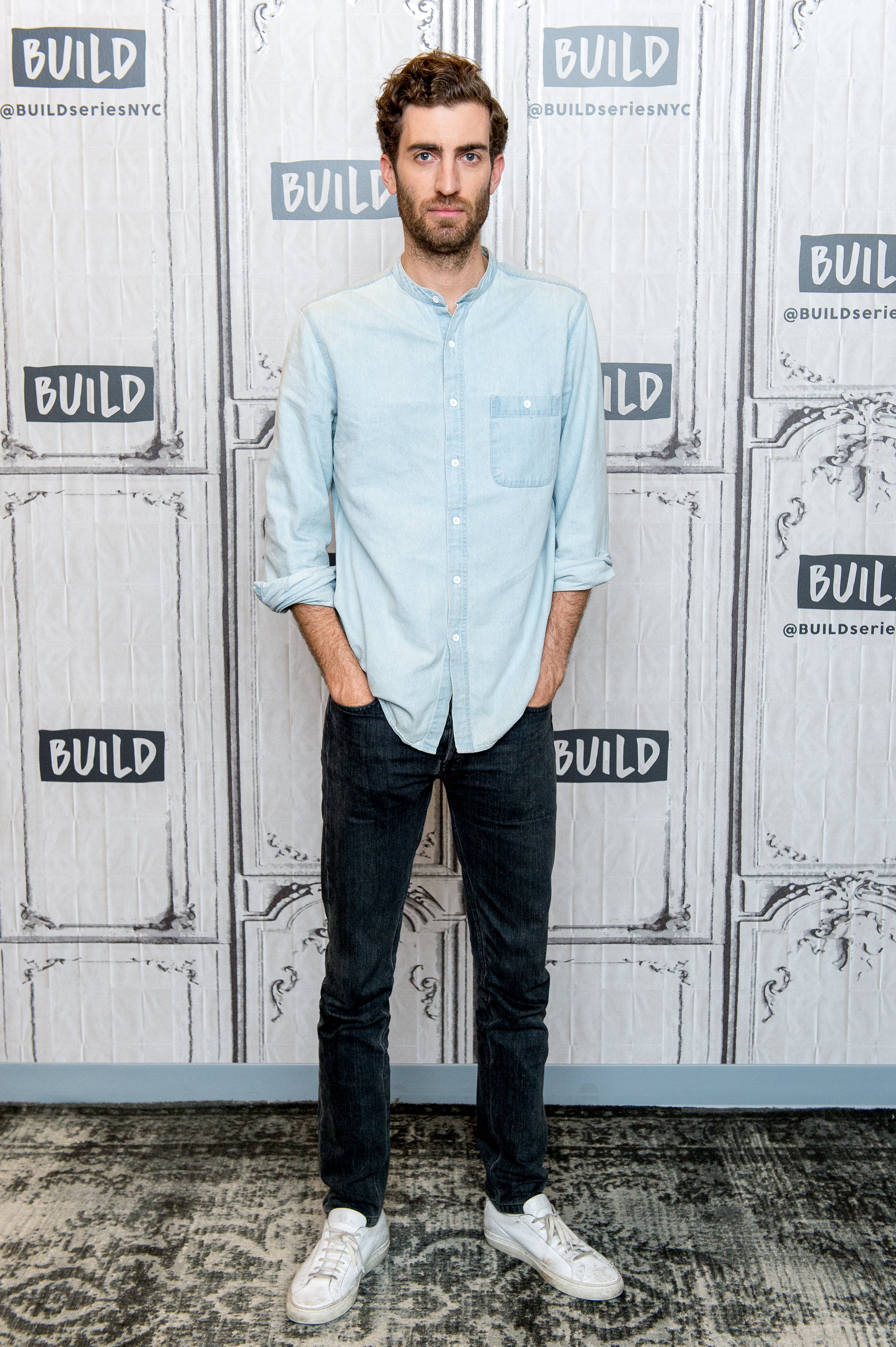 Dave McCary posing for a picture in New York on July 27, 2017 | Source: Getty Images
Emma Stone and Dave McCary have a great marriage, according to sources close to the couple. Despite being in the public eye, they managed to stay grounded and prioritize their privacy.
Stone was close to her family and good friends but was not one to share much information about her personal life, something McCary admired, and the couple shared a life where they supported each other.