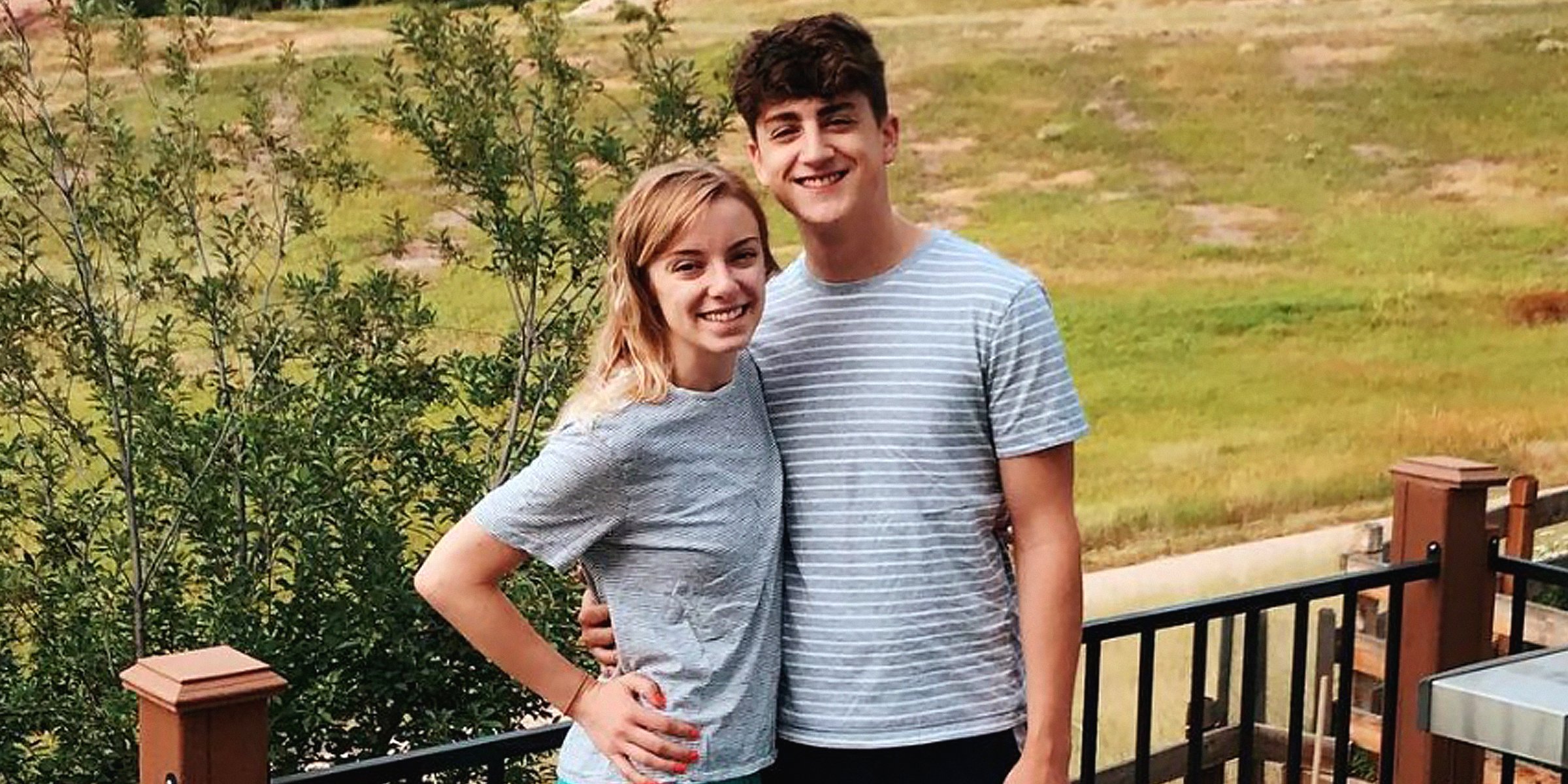 Danny Gonzales and Laura | Source: instagram.com/dannygonzalez
Danny Gonzales & Wife Laura Have Been Married for 5 Years Yet Kept Their Relationship Private

For about three weeks, the "Greg" fanbase was unaware that the small-scale singer and their beloved Youtube vlogger, who delights in sharing details about himself, kept his most essential part a secret. This big puzzle revolved around Danny Gonzales's wife, Laura. The duo was tight-lipped about their marriage and still keeps their affair under wraps. Here's more.
Danny Gonzales was just a regular guy ready to bag his degree in computational media at Georgia Tech when he was introduced to Vine, the now-defunct video app.
Although he thought Vine was a "dumb app," this soon changed after finding that his beloved comedian, Bo Burnham, shared a clip on it.
He recalled, "so that's when I started making Vines. I was like, 'I want to be like Bo Burnham when I grow up.'" But after five years of existence, the app got axed, and Danny, who had fallen in love with sharing videos, moved to YouTube.
He spent one year experimenting with the app before realizing it was time to take it up as a job. In April 2018, Danny quit his job and moved from being unemployed to becoming a full-time Youtube vlogger.
Through the years, he has been dedicated to doling out new content and has amassed about five million subscribers known as "Greg." His explanation for the name was that he wanted to create a relationship between himself and his audience. According to Danny:
"I thought people would think it was weird if I opened every video just being like, 'Hey, what's up, Greg?' as if I was making my videos for one person. Through that joke, people feel more invested in my videos or feel like more of a community because I've put a name on it."
Truly, the Youtube champion's mode of operation has fostered undeniable emotion and relationship between him and the subscribers; as such, he feels comfortable pouring out every detail of his career.
However, like a few celebrities, Danny chose to filter what he shared, thereby preserving his personal life.
That is why fans were worried during his absence in 2017 and found it difficult to track his lifestyle. However, the small-scale singer was busy activating a life-changing decision during this time.
Danny Gonzalez & Wife Laura Got Married in Secret
In 2017, Danny was MIA for three weeks, leading fans to ask many questions. One Twitter user directed an observation to his Twitter page, and that was when he explained his reason.
Because of their intimate relationship, fans sometimes doubt that Danny is a married man. One fan even suggested that Laura was being photoshopped into his videos and photos to keep his jokes running.
The 28-year-old revealed, "Yeah, I've been busy getting married and going on vacation. I'll be back soon!" Some of the couple's die-hard fans discovered that Danny had married his high school sweetheart.
According to a Reddit thread whipped up by fans, the couple, Danny and Laura, began dating when they were sixteen and seventeen, respectively.
There is also a snap showing that they participated in a marathon as teens. This claim was backed up with proof from Laura's Instagram story; it showed them together as teenagers. This was their first photo ever.
Following their marriage, the couple moved to Illinois, intending to buy their first home. However, they nested in his parents' home before achieving their dream. The couple purchased a $2 million home a month after moving from LA.
Danny Gonzalez & Wife Laura Keep Their Relationship Private
Despite their public images, the duo separates their private life from the public. They choose what to share and have kept most of their relationship confidential.
Danny is not a constant feature on his wife's Instagram page and has appeared only three times, and it takes more than a year for them to post such photos.
However, when either of them shares pictures, it is always mesmerizing and speaks volumes about their love for each other.
Six days ago, Laura uploaded a caption-less photo where she stood close to her husband. The lovers looked immaculate as they gazed into each other's eyes while posing in a garden of colorful flowers.
Danny wore a button-down shirt tucked in black pants while he fit one hand into his pocket, with the other holding his beloved wife dressed in a high-slit, silk sea-blue gown.
Irrespective of their unspoken photo rule, they are supportive of each other. Fans have spotted Laura in countless videos created by her husband.
This shows that she is a huge fan and supporter of his Youtube channel. Even though Danny is the famous Vlogger, his wife's presence often spices things up for their viewers.
For example, during the famous "Girlfriend Does My Makeup" challenge, the couple thrilled fans with a hilarious clip of Laura covering up Danny's pimple with makeup.
Fans Are Sometimes Surprised That Danny Gonzalez Is Married
Because of their intimate relationship, fans sometimes doubt that Danny is a married man. One fan even suggested that Laura was being photoshopped into his videos and photos to keep his jokes running.
A host of Twitter fans feel that Danny's privacy makes it almost hard to remember his reality. One person wrote:
"The idea that danny gonzalez has a wife is hilarious to me."
A second comment read, "I saw Danny Gonzalez's story and he was with his wife but I forgot he was married and I was like, UH, WHO IS THAT." Another Twitter user maintained:
"It's so weird to know that danny gonzalez has a wife."
A fourth fan quipped, "just found out Danny Gonzalez is 27 with a wife and is not, in fact, 22 with a girlfriend. I am genuinely uncomfortable, @dannygonzalez."
Do Danny Gonzalez and Wife Laura Have Kids?
Fans have not limited their questions or observations to the couple's marriage. They have also inquired whether the couple plan on adding to their family.
For now, Danny and Laura have not shared plans to do so, nor do they share any kids. Yet, this will remain a puzzle until the couple shares their thoughts on it, as they have chosen to be mute concerning personal details.