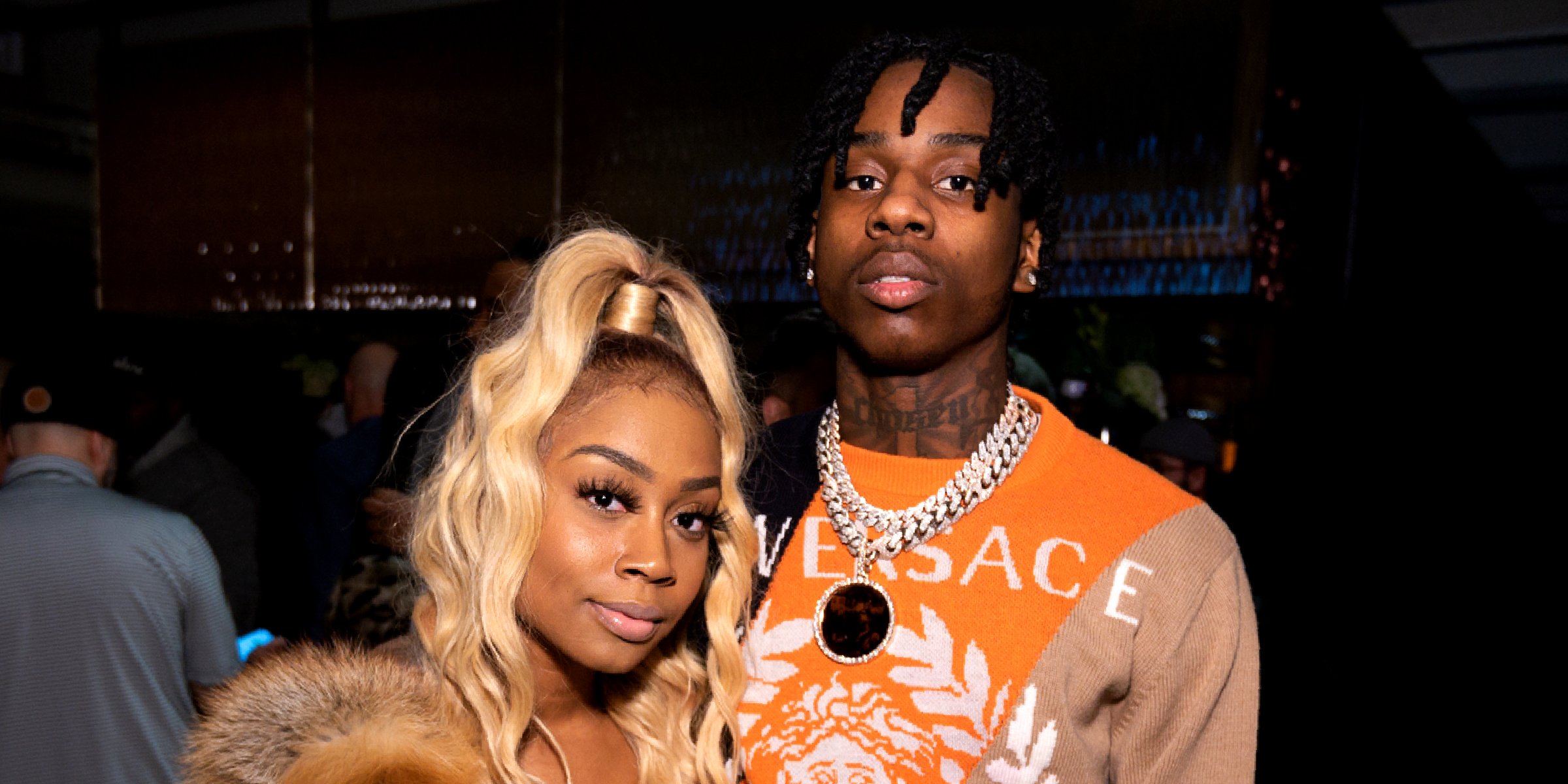 Crystal Blease and Polo G. | Source: Getty Images
Crystal Blease Is Dating a Woman after 'Putting up' with Rapper Polo G - Meet His Former Girlfriend

Crystal Blease and rapper Polo G's relationship played out in the tabloids and on Twitter over several years. They were both accused of cheating and broke up in 2022 while she admitted her attraction to women amid the cheating scandal.
After dealing with her ex Polo G's infidelity for a long time, Crystal Blease found her soul mate in a woman named Jazz. The duo both live in Houston.
The couple chronicled their modern GenZ love story in a "How we met" video that has been viewed nearly 200,000 times, with their phones in hand to check their facts.
Facts about Polo G's Ex-Girlfriend Crystal Blease
Blease and Polo G, real name Taurus Tremani Bartlett, dated for several years and broke up in 2021. She gave birth to their son Tremani on July 6, 2019. The serial entrepreneur crowned herself a "Belizean Princess" and is the CEO of her brands Bratitude and Crystal Couture and an ambassador for Pretty Hair Weave.
The toddler has an impressive jewelry collection and accessorized his first school-day outfit with a chain bearing his moniker, Dooda.
She is a social media maven across all channels and has 691K Instagram followers and 183K subscribers on her "It's really Crystal" YouTube channel. The Libra celebrates her birthday on September 26.
Crystal Blease Came Out & Currently Has a Girlfriend
Ugly cheating rumors emerged a month after the June 2021 drop of Polo G's third studio album, "Hall of Fame." Fans accused the rapper's baby mama of cheating on him with a friend, a TikTok Florida girlfriend, and falling for a gay man per Distractify.
Crystal declared her interest in girls in a July 10, 2021 tweet in all caps. She mused on October 17, 2021, "I was sitting there putting up with infidelity, and my soulmate was a [expletive] girl (sic)," and mentioned Jazz by name in a follow-up tweet minutes later.
Blease met her girlfriend Jazz's family when they road-tripped to Arkansas, which was recounted in a vlog dated August 26, 2022. The vlogger got to know her girlfriend better in a self-guided tour through Little Rock.
Crystal Blease Slid into Jazz's DMs
The couple told their story on YouTube. Crystal sent Jazz a DM on TikTok on June 26, 2021, at 12:31 a.m., after Jazz followed her on the platform. Jazz was quick to playfully point out the exact time.
Their first FaceTime did not win over the influencer, but they fell for each other in Snapchat DMs and subsequent daily FaceTime chats.
Based in Atlanta, Crystal met her Facetime buddy in person on a visit to her aunt in Houston. Crystal got her own Houston pad sometime later. She shared her motivation for the move:
"At the time, I was going through a lot, and I did not want to be in the places where I was at, so I left. As I told you guys, there was a vibe here, and it was better than Atlanta, and I liked Jazz. So I was like, why not? What is the worst that can happen? (sic)"
Crystal Is a Dedicated Mother
Blease spoils her only child Tremani with designer gear like Balenciaga and Nike and a mini motorbike for his birthday. Like his parents, the toddler has an impressive jewelry collection and accessorized his first school-day outfit with a chain bearing his moniker, Dooda.
The toddler has an Instagram following of 204K and only follows his mommy and daddy. The account records his development from his full head of hair posted three days after his birth, first steps chasing a chip, and celebrating his birthday clad in Givenchy.
Tremani has a joint YouTube channel with his mom, "The Blease Family," with 13.3K subscribers. In the videos, the mommy-son duos go on an outing to the trampoline park and cook breakfast together.
"Step-mom" Jazz tags along when her girlfriend collects her son from his dad in a "The Blease Family" video. Her dog Money, last seen in the Arkansas vlog, hangs out with the toddler on the playground on his first day of school on September 21, 2022.