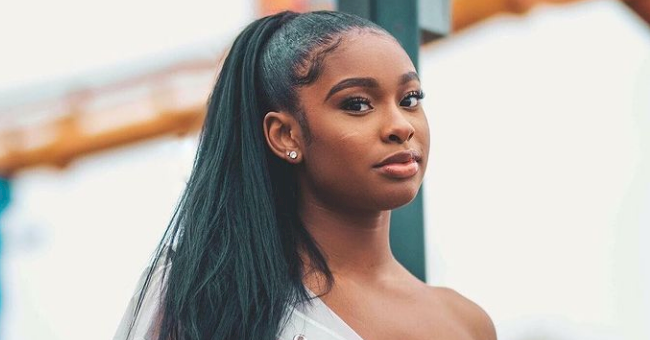 Coco Jones Went From Disney Star to Overlooked Artist — Look Inside Her Career
Coco Jones is better known for her role as Roxie in Disney's television film "Let It Shine." She was supposed to be the next big Disney teen star, following Raven Symone or Zendaya. Sadly, things didn't turn out the way she expected, and although her career took the blow, she remains resilient to this day.
A triple threat—she can act, sing and dance—Coco Jones started working in the entertainment industry at a young age. However, her big break came at 14 with the Disney Channel original movie "Let it Shine," which became the most-watched teen movie in 2012.
The channel's executives told Jones that she was the next big thing and, believing she had the support of the people in charge, she dropped out of school to dedicate fully to her career. However, Jones was cast aside for not being "marketable," an issue she would later explain in a viral YouTube video released in 2020.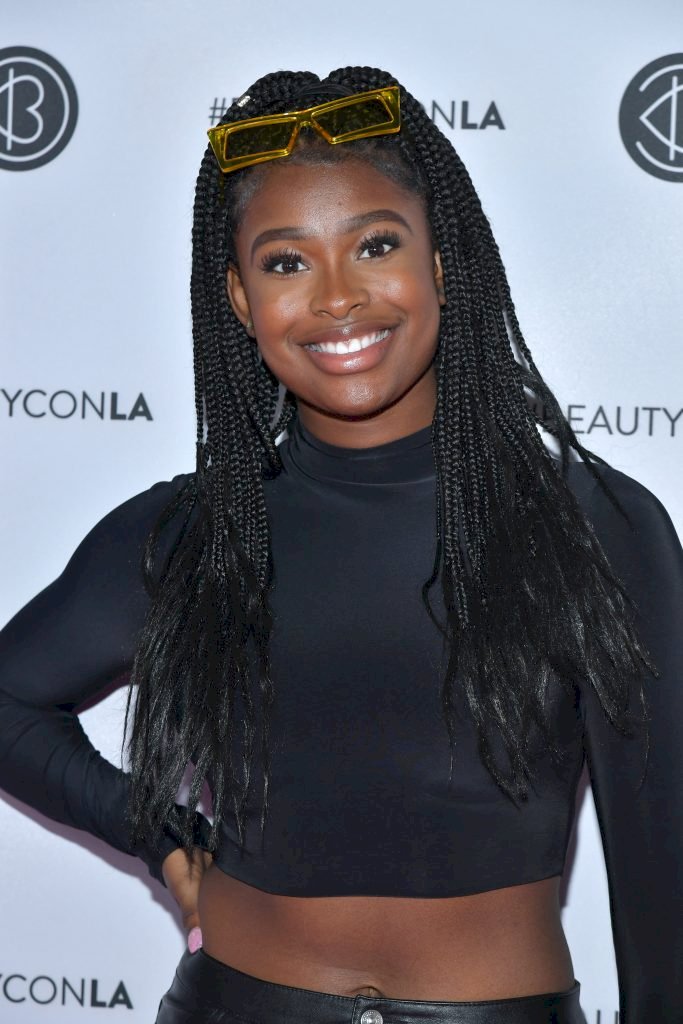 Coco Jones at Beautycon Festival Los Angeles 2019 at Los Angeles Convention Center on August 10, 2019, in Los Angeles, California. | Photo: Getty Images
COCO JONES' BIG BREAK
Jones, a native from Columbia, South Carolina, started singing since she was a child. One of her first performances was in kindergarten, and from then on, she joined local contests whenever she could.
Eventually, she met some producers interested in helping her develop her career, and that's her first demo reached Disney when she was only nine years old. In 2010, she was a runner-up on Radio Disney's "The Next Big Thing" competition and attracted some fans with her song "Real Me."
She kept working with Disney and, in 2011, she appeared in the series "So Random!" a spin-off of Demi Lovato's "Sonny with a Chance." The following year, she joined Tyler James Williams, Jackson, and Brandon Mychal Smith in "Let It Shine."
The film skyrocketed Jones' career and, soon after, she signed a record deal with Hollywood Records to start working on her original music. "Holla at the DJ," her first single, was released in December 2012, and soon after, Jones toured around the country alongside the boy band Mindless Behaviour.
FALL OUT WITH DISNEY
By 2014, Hollywood records terminated her deal with Disney following suit. At the time, Jones made sure to let everyone know that her leaving Disney had been a mutual decision made thinking on her future career and creative independence. However, she would reveal the truth years later.
In 2020, after years of silence about her fall out with Disney, Jones made a YouTube video where she revealed "what went down" behind the scenes.
Jones revealed she was supposed to star on a sequel of "Let It Shine" and have her own series, but neither project made it through. She was disappointed and hurt, as the people in charge let her know she just wasn't marketable enough.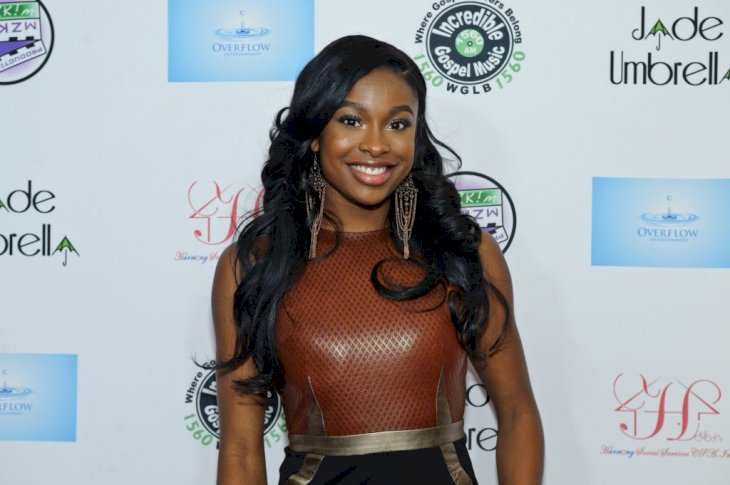 Coco Jones at the premiere of "Grandma's House" at Marcus South Shore Cinema on April 2, 2016, in Oak Creek, Wisconsin. | Photo: Getty Images
The star also revealed that people in Hollywood Records wanted her to sound, dress, and act a specific way, which she described as "sellable." Her songs were often rejected and her input dismissed, but she thought at the time that it was "normal" in the industry.
Jones also talked about colorism in the entertainment industry, explaining that even after she became an independent artist, auditions would always go to the girls that were light-skinned.
"[Colorism] it's definitely here, it's still a thing," Jones told Affinity in January 2021. "It's getting better with time because a lot more African American, Black people get in places of power where they can choose who plays the roles. But for a majority of the time, it was worse…"
Jones also mentioned how she had to pass on several projects throughout the years because the content put her integrity on the line, and she was not willing to compromise on her beliefs and moral code, as she said:
"There's not an opportunity that would make me go against my morals, which is why [there are] certain shows you haven't seen me on, there are movies I've turned down. […] I'm not purchasable. I won't go outside that range of who I am just for a momentary gratification."
COCO JONES' SONGS & REBIRTH
Before her YouTube video went viral on social media, Jones had already appeared in some films like "Flock of Four," "Vampires vs. the Bronx," "White Elephant," and the series "Five Points."
She had also released new music as an independent artist, including "Let 'em Know," "Just My Luck," "Depressed," and "Dream." She also featured in Nia Sioux's hit song "Slay" and Ads Valu's "I Know You Know."
In November 2020, following the new wave of attention that her YouTube video about Disney brought her, Jones released "Hollyweird," a song when she reflects on her experience in Hollywood.
She's also more active on YouTube and has a web cooking show with her friend, Terrell Grice, called "T and Coco." Way to go, Coco!