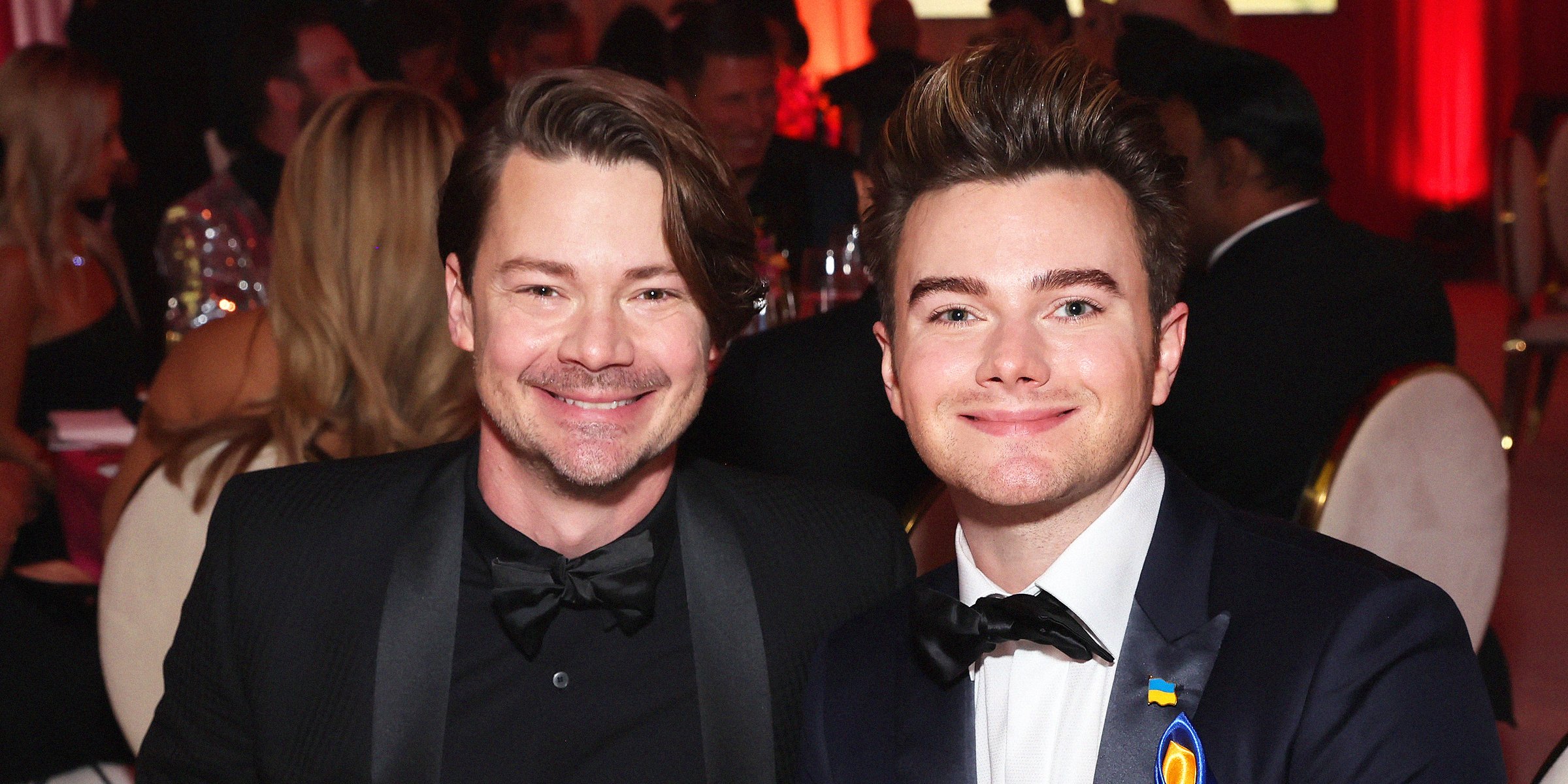 Chris Colfer and Will Sherrod | Source: Getty Images
Chris Colfer's Partner Will Sherrod Is Also an Actor — Facts We Know About Them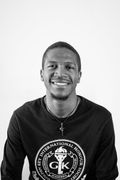 Actor and author Chris Colfer has been in a relationship with fellow actor and producer Will Sherrod since 2013. The duo both work in Hollywood, where they have been involved in multiple roles both onscreen and behind the scenes.
Christopher Paul Colfer was born in Fresno, California, on May 27, 1990. In his younger years, he faced several challenges that stimulated his passion for writing. The challenges included a three-month stay in the hospital and his sister's severe epileptic fits, which caused much of his parent's attention to be diverted away from him.
His partner, Will Sherrod, is a Floridian born in Fort Myers on November 3, 1982. He went to Labelle High School before attending Florida State University, where he studied motion picture, television, and recording arts. Since graduating, he has worked in a handful of roles on movie sets, showing his multifaceted experience.
Chris Colfer and Will Sherrod in the Movie-Making Industry
Chris Colfer is mainly known for his portrayal of Kurt Hummel in the hit TV series, "Glee." He played that role for six years, propelling him to stardom. However, he has also played other roles in other productions.
Most notably, he had multiple responsibilities in the coming-of-age movie, "Struck by Lightning." In addition to starring in the film, he also wrote the novel the movie is based on and served as a writer and executive producer on the movie. Leading actress Rebel Wilson also plays a starring role in the film.
Not to be outdone by his partner, Will Sherrod has played more wide-ranging roles in the filmmaking industry than Colfer. He had an on-camera involvement in "Flight," a production assistant role in "Monster House" in 2006, and post-production coordinator roles in top movies "Beowulf" in 2007 and "A Christmas Carol" in 2009.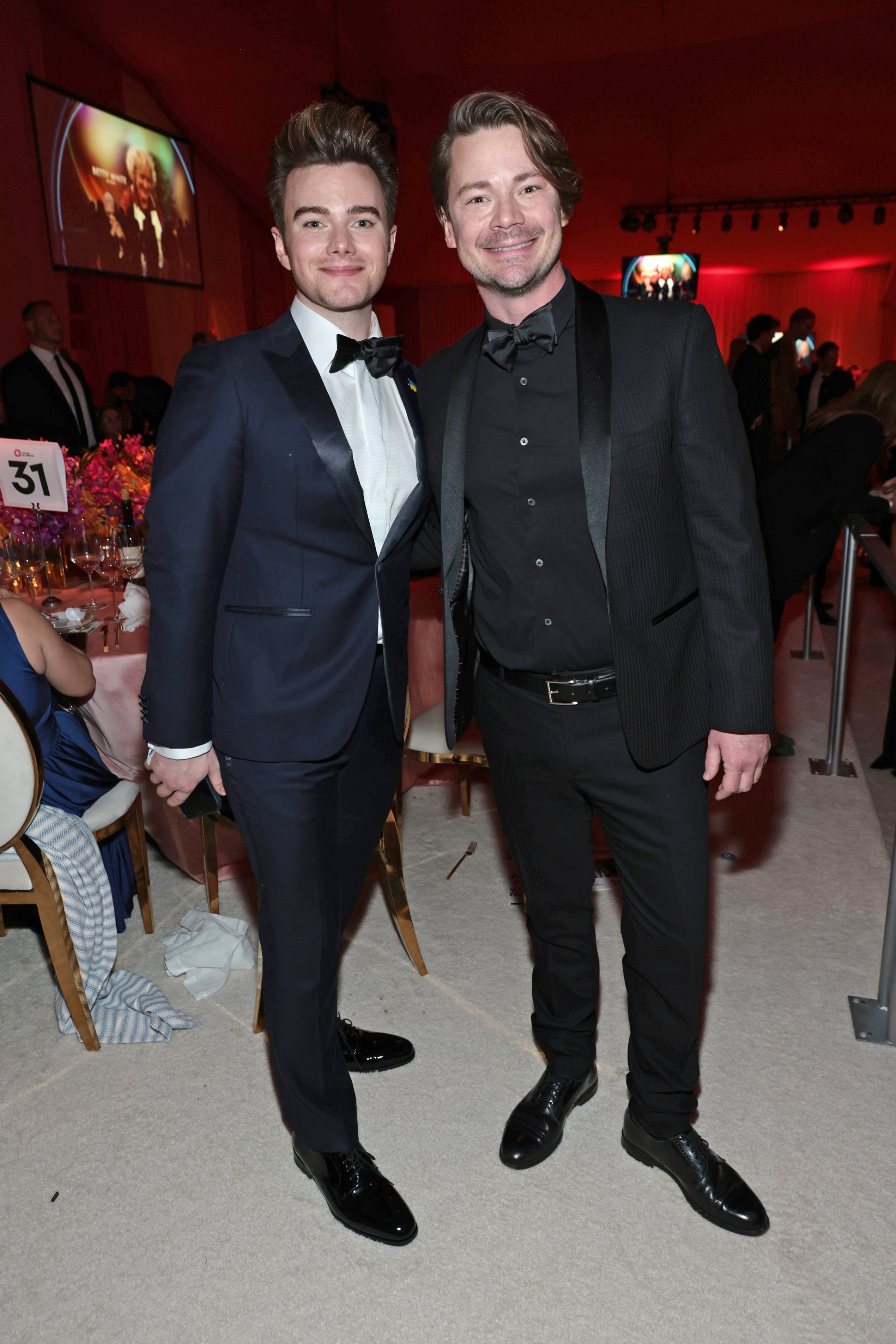 Chris Colfer and Will Sherrod at the Elton John AIDS Foundation's 30th Annual Academy Awards Viewing Party in West Hollywood, California on March 27, 2022 | Source: Getty Images
Chris and Will as a Couple
Chris Colfer and Will Sherrod keep the nitty-gritty details of their relationship under wraps. However, they are occasionally spotted together and seen in their Instagram posts. The couple started dating in 2013 and made their first public appearance at the 2013 Screen Actors Guild Awards.
The first book of that series reached number one on The New York Times Bestselling list.
A few months after they began dating, they already seemed to have their fashion taste going in the same direction after they were photographed in matching July 4 outfits during a lunch date. Those fashion similarities exist to date in their ninth year of dating.
Chris Colfer Blossoms with a Writer's Talent
Chris Colfer is diversifying his career paths. Although he has been writing from a tender age, his acting has thrust him into the spotlight more than his writing because of his appearance in the hit series "Glee."
However, his writing has been coming to the fore as he has grown older and matured in writing. Being a part of "Glee" would have also helped raise his profile. His fantasy book series "The Land of Stories" has garnered massive success. The first book of that series reached number one on The New York Times Bestselling list.
That is why for him, being recognized more as a writer than an actor or vice versa is dependent mainly on the environment he is in at the time. When around book lovers, they seem to recognize his writing talents more than his acting, and the opposite is also true.
It has been almost a decade since Chris Colfer and Will Sherrod began their relationship, and they have not slowed down.
The smooth sailing in the relationship has been accompanied by equally steady progress in their careers. They are multifaceted people, as seen by their playing many different roles in movie and TV productions.