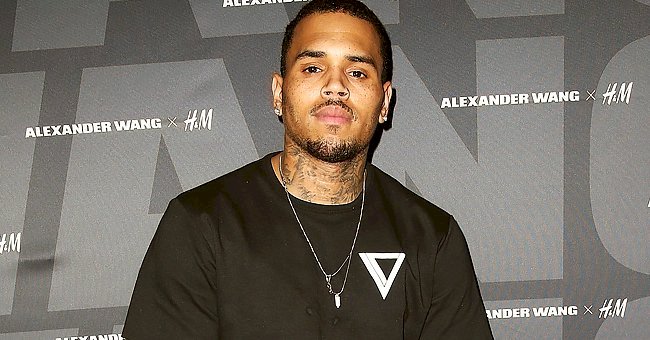 Chris Brown Is a Father of 2 Now - Look inside His Life Story and Fatherhood
After having a fair share of scandals throughout his career, Chris Brown turned his life around thanks to his two adorable children, Royalty and Aeko. Fatherhood has become a priority to the singer, and he's making his fans and mother proud with this new attitude.
Chris Brown's career in the music industry started with a bang, and while the singer made it to the top of the ladder for his talent, his reputation was shattered when the law found him guilty of physically assaulting his ex-girlfriend and fellow superstar, Rihanna, in 2009.
Brown also faced cheating scandals, went to rehab, was involved in brawls that ended in violent altercations, and even had a standoff with the L.A.P.D at his Hollywood home in 2016. However, Brown left everything in the past, and he has his kids to thanks for a new life perspective.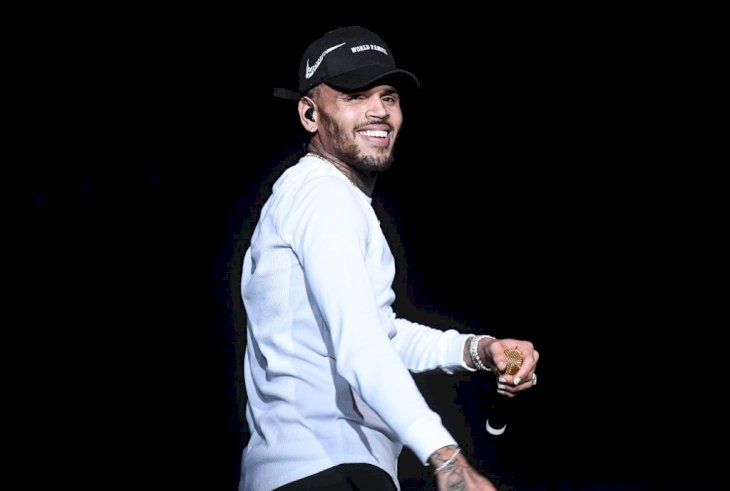 Chris Brown at the 3rd Annual V-103 Winterfest Concert at Philips Arena on December 16, 2017 in Atlanta, Georgia. | Photo: Getty Images
Born on May 5, 1989, in Tappahannock, Virginia, Brown is the second child of Joyce Hawkins and Clinton Brown. He has an older sister.
Brown's passion for music started from a young age, and one of his early inspirations was the iconic late star, Michael Jackson. He started performing at his church choir and local talent contests, and when his mother realized she had a hidden gem at home, they started looking for opportunities in the industry.
However, Brown's parents had divorced, and at that point, he was living with her mom and stepfather, who subjected Hawkins to domestic violence. Brown was terrified of the man.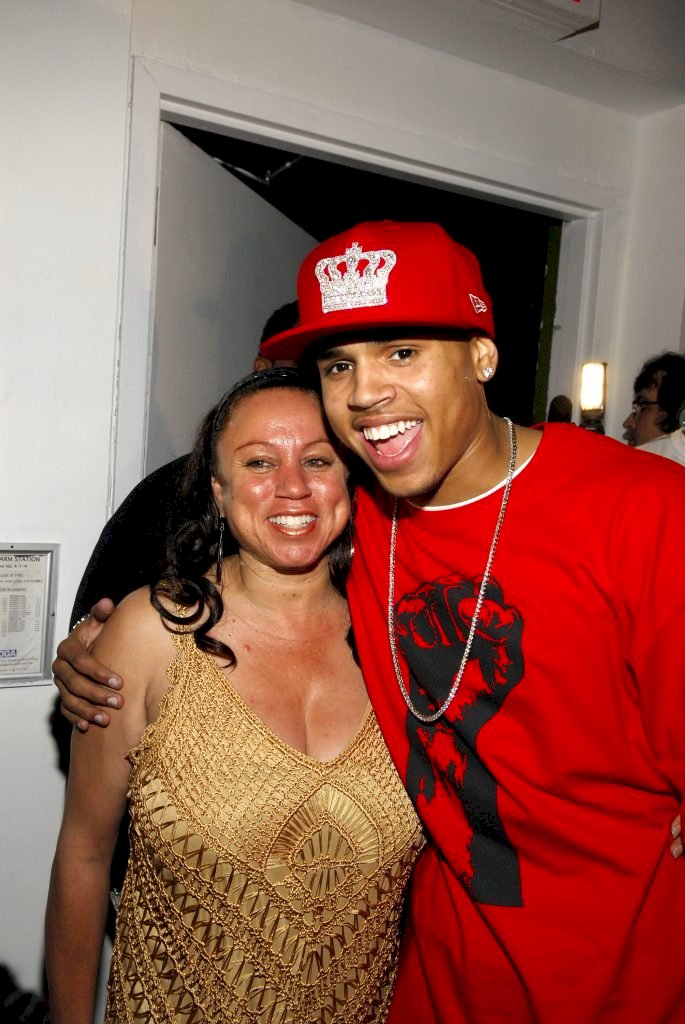 Chris Brown and his mom, Joyce Hawkins, arrive at his Birthday Bash at Avalon on May 06, 2007 in New York City. | Photo: Getty Images
At age 13, an agent discovered Brown, and he began taking vocal lessons to set up a demo that the agency would send to several labels in New York. Tina Davis, a former executive at Def Jam Recordings, saw Brown's potential as a music star.
She eventually became his manager and helped him land a record contract with Jive Records, who were famous for launching the careers of other young stars like Britney Spears and N'SYNC.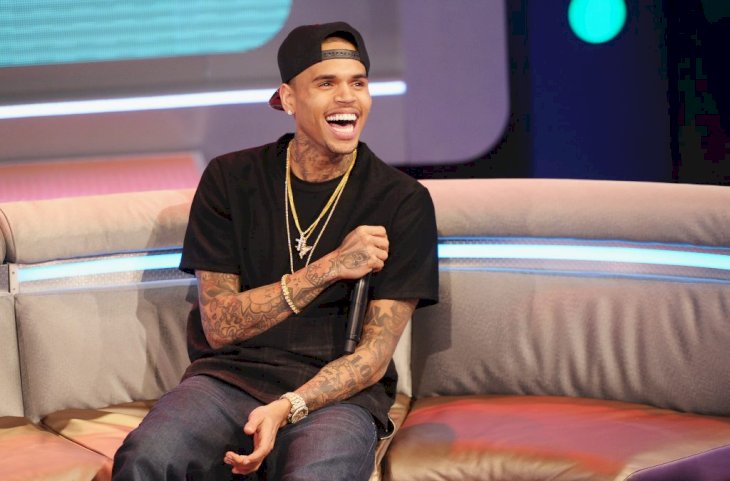 Chris Brown visits BET's "106 & Park" at BET Studios on April 1, 2013, in New York City. | Photo: /Getty Images
Brown's first self-titled album was released in 2005, and the single "Run It!" topped the charts and earned Brown two Grammy Awards nominations.
After gaining popularity as a heartthrob, Brown expanded his career by getting his first acting job in the 2007 film "Stomp in the Yard." He also earned a role in the popular series "The O.C," and that same year, he released his sophomore album, "Exclusive."
In 2009, Brown's career came to a halt after pleading guilty to physically assaulting his then-girlfriend, Rihanna. Radio and TV pulled his music from their programs, and he lost several endorsements and canceled his booked public appearances.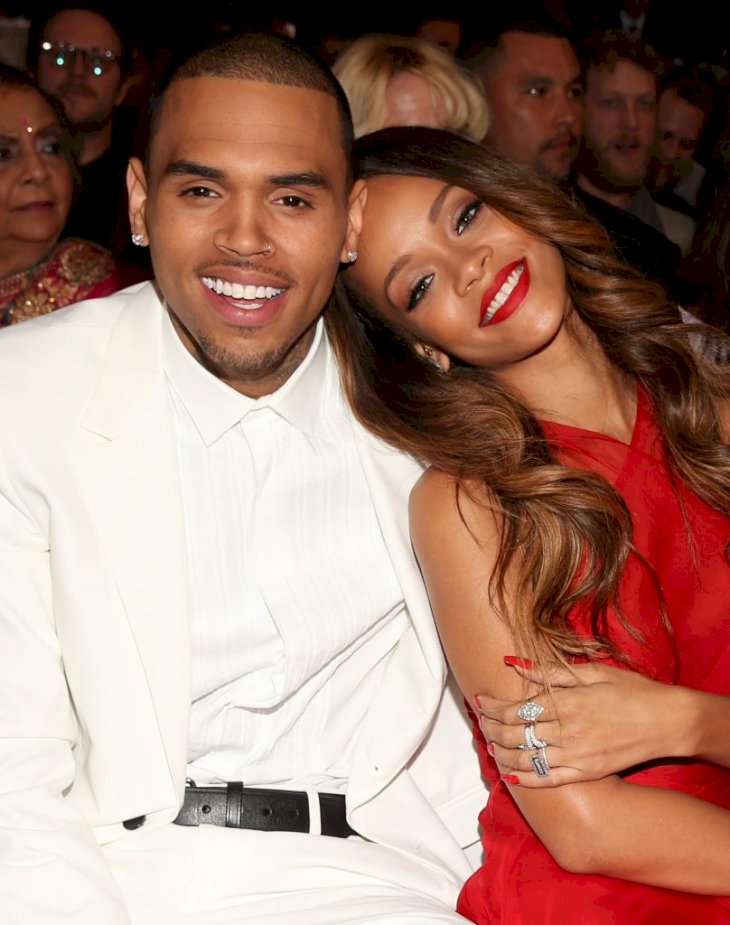 Chris Brown and Rihanna attend the 55th Annual GRAMMY Awards at STAPLES Center on February 10, 2013, in Los Angeles, California. | Photo: Getty Images
Brown was sentenced to five years of probation and six months of community service. He also had to attend domestic violence counseling and was ordered to stay away from Rihanna.
Despite the backlash he received, Brown kept working and released his third album, "F.A.M.E." in 2011— he won a Grammy for Best R&B Album with it— which was followed by two more bodies of work, "Fortune," in 2012 and "X" in 2014.
Brown has released nine albums throughout his career, the more recent being "Indigo," which contained the hit song "No Guidance," a collaboration with Drake.
After a short reconciliation with Rihanna in 2013 and an on and off relationship with model Karrueche Tran, Brown welcomed his first child, Royalty, with former model Nia Guzman on May 27, 2014.
Although Brown and Guzman share Royalty's custody, the former flames were involved in a child support battle for years, eventually reaching an agreement in 2019. To this day, Brown pays for his daughter's private school, medical expenses, vacations, gifts, and other extracurricular activities.
Talking to Ryan Seacrest in December 2015 about how fatherhood changed his life, Brown said having a child was "humbling" and "very calming." He added:
"I think I was a lot, you know, rambunctious, very hyper as a kid, but now seeing that ten times over, my daughter's kinda like mellowing me out."
Brown also added that Royalty had taught him how to be patient and revealed that it was hard to find the balance between work and fatherhood, mainly because back when Royalty was a toddler, he was touring all around the country.
Still, Brown made sure to have one-on-one time with his daughter, and his dedication has definitely paid off.
Now seven years old, Royalty has grown into a beautiful little lady who loves both of her parents and has grown accustomed to the spotlight. She has a decent fan-following on her Instagram account and has turned into a fashion icon for kids her age.
Although Royalty has been the light of her father's eyes since she was born, the young fashionista had to learn to share Brown's attention two years ago, when she became a big sister.
On November 20, 2019, after months of speculation on social media, Brown announced he had welcomed a second child, son Aeko Catori, with his ex-girlfriend Ammika Harris.
The singer first shared a black and white picture of himself looking down at something off-camera and added the date in the caption. Harris, on the other hand, took to her Instagram story to write, "I was in love, when I first saw you."
While it is not clear what it's the state of Brown and Harris' relationship, the former couple seems to have a great co-parenting relationship. However, 2020 marked a challenging year for Brown.
Before several countries closed their borders due to the COVID-19 pandemic, Harris traveled to Germany with baby Aeko to visit her family. What started as a short trip soon turned into over nine months for Aeko away from his dad.
Still, the reunion was sweet, as Brown finally got to see his son in person again in October 2020. Brown made sure to include Royalty as well, and the trio, alongside Brown's mother, made a family trip to the beach, where Royalty embraced her big sister's duties like a champ.
According to sources close to the "No Guidance" singer, becoming a father for the second time reshaped Brown's priorities. He has matured a lot over the past years, and it seems like Brown found his favorite role in life: being a dad.