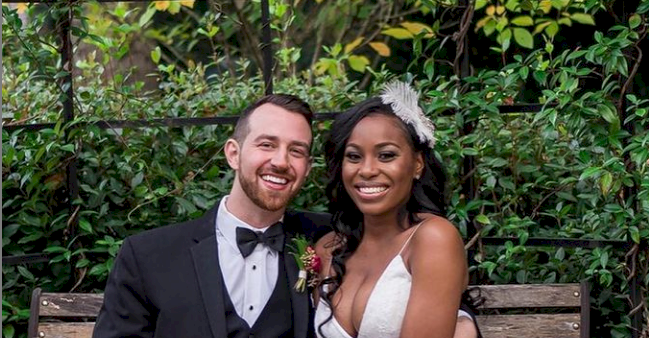 Cameron and Lauren's Life after 'Love is Blind': Marriage and Baby Plans
Reality television couples tend to have a short life span, but "Love is Blind" s Cameron Hamilton, and Lauren Speed seem to be the exception. After being married for two years, Cameron and Lauren's bond is stronger than ever as they consider adding a baby to their family.
The "Love is Blind" series' premise seemed like a recipe for disaster: strangers getting engaged without seeing each other first, then going on a honeymoon to get to know each other better, and living together in the real world to see if they were ready to walk down the aisle—all in less than two months.
Out of six couples formed in the series, only two said "I do" at the altar at the end of the series. Still, one year after the successful Netflix series became a sensation, Cameron Hamilton and Lauren Speed continue living in wedded bliss, proving everyone that thought they wouldn't last wrong.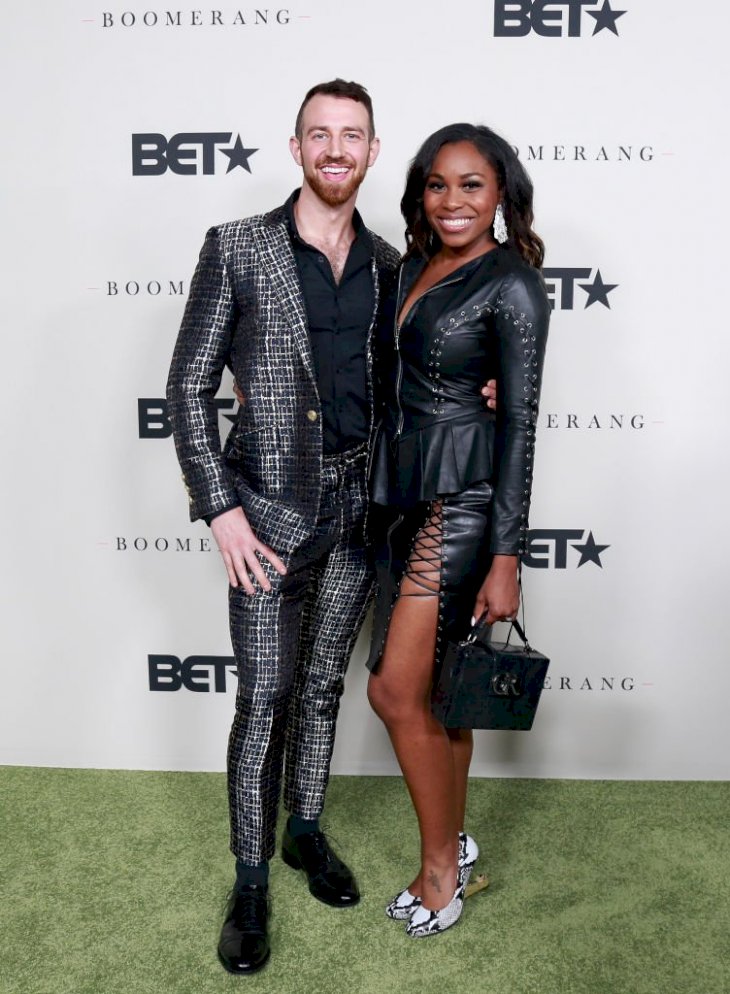 "Love Is Blind" couple Cameron Hamilton and Lauren Speed attend the "Boomerang" Season 2 Premiere at Paramount Studios on March 10, 2020 | Photo: Getty Images
Fans got to see Cameron and Lauren's first meeting on the show. Like all the others participating in the somewhat social experiment, Cameron and Lauren weighed their options first, getting to know other participants and even creating bonds with some of them.
However, it was clear for both on their second date that their connection was special. Talking about the moment they knew they had met their match, Cameron recalled it was the day they spoke of their families and cried together.
They had many things in common, including their approach to the show. Both knew that despite the cameras, they had to keep it real if they wanted to find real love, as Cameron told Glamour magazine:
"We knew we had to be completely transparent if this was going to work. It sounds clichéd, but that's the truth. You have to communicate. You have to really lay it all out there; otherwise, it's going to fall apart."
Once Cameron popped the question, and Lauren said yes, they met face to face for the first time and realized something that viewers were privy to before them: he was white, and she was black. They were the only interracial couple in the show, but they didn't mind at all.
After spending some days in the Caribbean with the other engaged couples, Cameron and Lauren flew back home to face reality. They had to inform their families of their engagement, and among other worries, Lauren was particularly troubled about Cameron fitting in with her black family.
She wasn't sure Cameron would be able to deal with the comments they would get as an interracial couple, but to her surprise, Cameron was well-versed on the subject.
Still, the viewers' response was unexpected, and Lauren got the support of other black women who lauded her for finding the love of her life, no matter the color of his skin.
"I feel like me, and Cameron's story is so much bigger than race," Lauren told Essence. "People will see that we fell in love with each other outside of that. It just so happened that he was white."
LAUREN AND CAMERON'S WEDDING
After many tears, some moments of doubts and sweet declarations of love, Cameron and Lauren walked down the aisle for their TV wedding, and for the show's purpose, they hadn't revealed to anyone if they were going to say "I do" or not in the crucial moment.
Three out of the five couples that made it to the altar decided not to get married. Still, Cameron and Lauren were glowing with happiness as they recited their vows and joined their lives in front of a few family members and friends and thousands of viewers around the world.
Since the show wrapped filming in 2018 but aired in 2020, Cameron and Lauren had to keep their marriage a secret from the world. Lauren later admitted that it was hard keeping away from social media, and people were on the hunt trying to find out if she and Cameron were married.
The response from fans of the show was positive but overwhelming for Cameron and Lauren; after all, it's never easy to have so many people invested in your relationship.
For them, it was challenging to find the balance between being in the public eye and maintaining some things private for the sake of their relationship. But they managed.
The pair celebrated their second wedding anniversary on November 16, 2020, and both wrote loving tributes on Instagram to commemorate the date. Part of Lauren's post read:
"We've made it through one of the craziest years of our lives! We came out stronger than ever.✨❤️ I'm grateful to have you by my side pushing me, supporting me, loving me, making me laugh and cry (sometimes simultaneously), everyday teaching me a new level of love I never thought possible."
They added an adorable new member to the family, a pup named Sparx, and Lauren told Elite daily that it was like their first child as it was teaching them about patience for when they have a human baby.
Talking about kids, Lauren and Cameron have hinted many times that they're eager to expand the family, and she can't wait to bring some "little Camerons into the world."
When the couple does get pregnant, fans will be able to accompany them on the journey through their YouTube series, "Hanging with the Hamiltons."
They said the show's a continuation of their life and a creative avenue where they can share their lives on their terms, sometimes even throwing some fun sketches out there.
The future is bright for the young couple, as they said: "It's us against the world. I always say Bonnie and Clyde, but no shoot-outs. We're all we got."