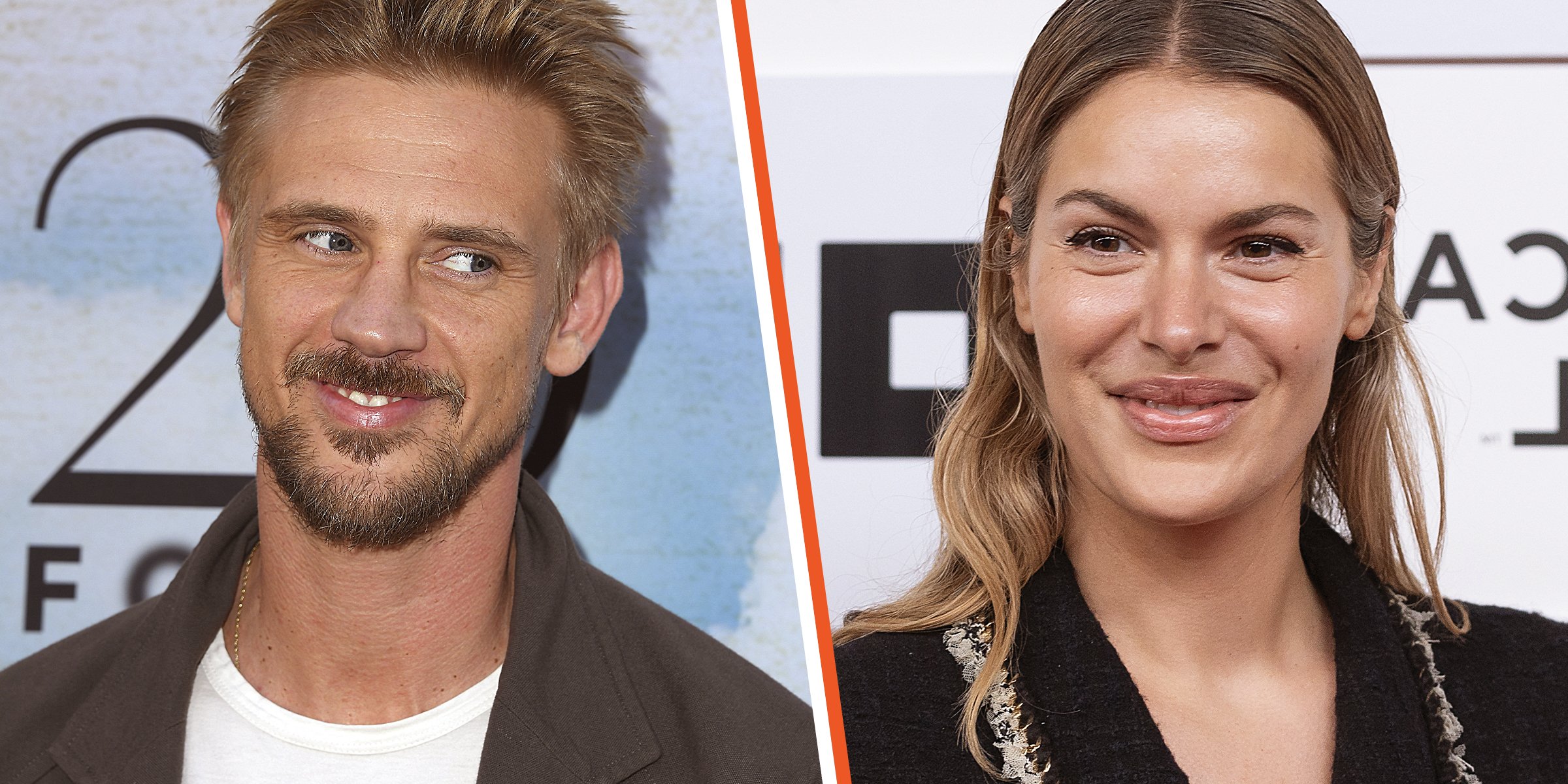 Boyd Holbrook | Tatiana Pajkovic | Source: Getty Images
Boyd Holbrook's Wife Tatiana Pajkovic Taught Him 'Probably 95%' of His Parenting Knowledge

Boyd Holbrook and Tatiana Pajkovic are both well-known actors. The couple is happily married and has a child together. Boyd Holbrook's wife is also a famous model and musician and a mother of one.
American actor and producer Boyd Holbrook is married to Denmark-born actress Tatiana Pajkovic. Holbrook has appeared in a few blockbuster movies and popular series such as "Vengeance" and "The Sandman."
Holbrook is also creating a beautiful life as he continues to succeed in the entertainment industry. He has been married to his lovely wife, Tatiana Pajkovic, for years. Plus, the two are now parents to an adorable son.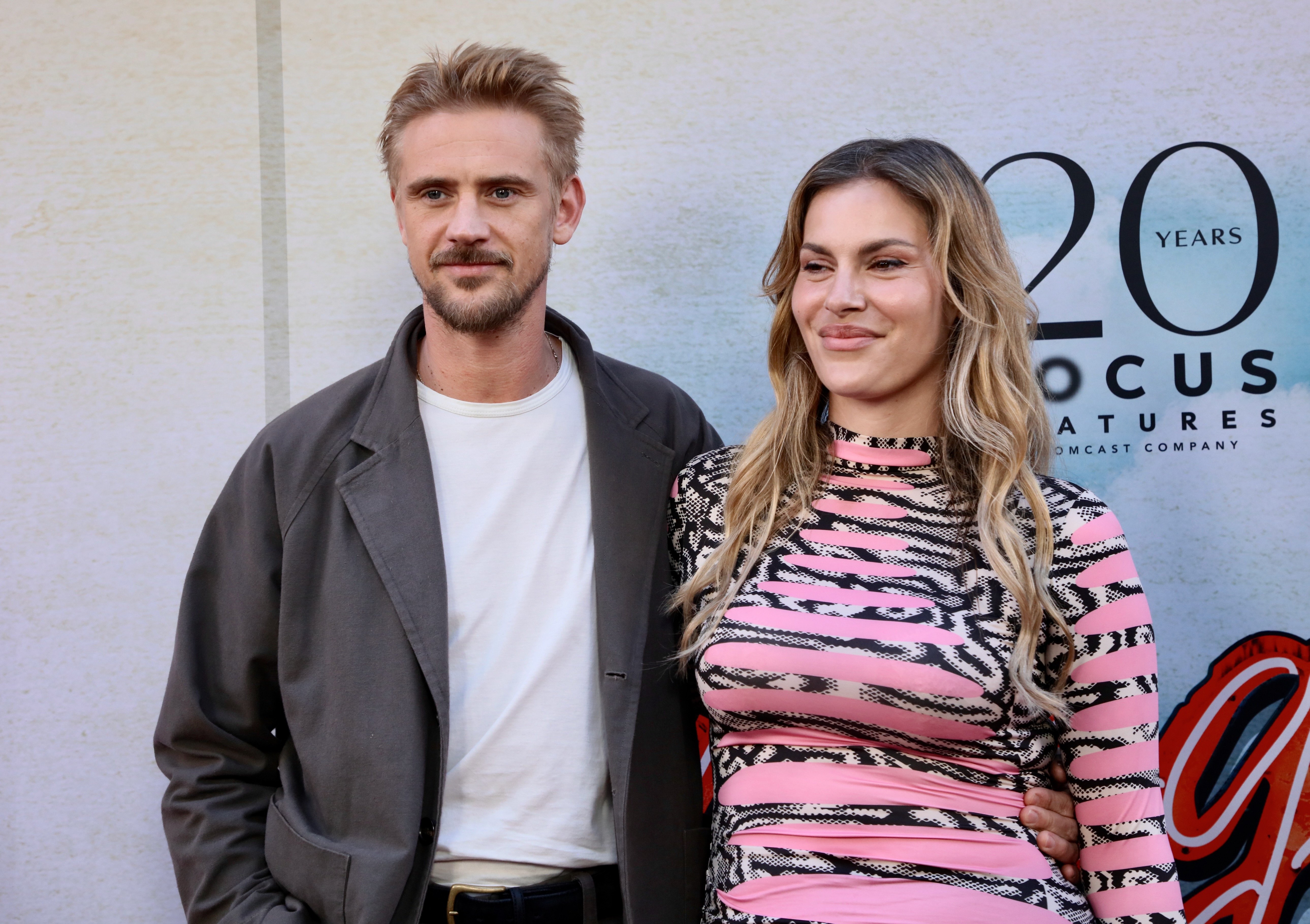 Boyd Holbrook and Tatiana Pajkovic at Ace Hotel on July 25, 2022, in Los Angeles, California. | Source: Getty Images
Boyd Holbrook and Tatiana Pajkovic - Ascent in Their Careers
Tatiana Pajkovic is a multi-talented individual. Besides being known as an actress, she's also a model and a singer. She has been described as fearless after she left her hometown Copenhagen at 19 for New York to pursue a career in music.
Her drive to chase her dreams led to great success. She now makes a living as a model and makes music. During an interview with Untitled magazine in 2016, Pajkovic spoke about her work. Her move to New York opened many doors as she was soon signed to One Model Management before being encouraged to start acting in movies.
Pajkovic spoke about fashion and her style with StyleLikeU in 2013. Pajkovic said when she moved to New York, she promised never to be afraid of wearing anything. She showed a range of her unique outfits, and she also mentioned that beauty to her is "something that you can't see with your eyes" but something you feel.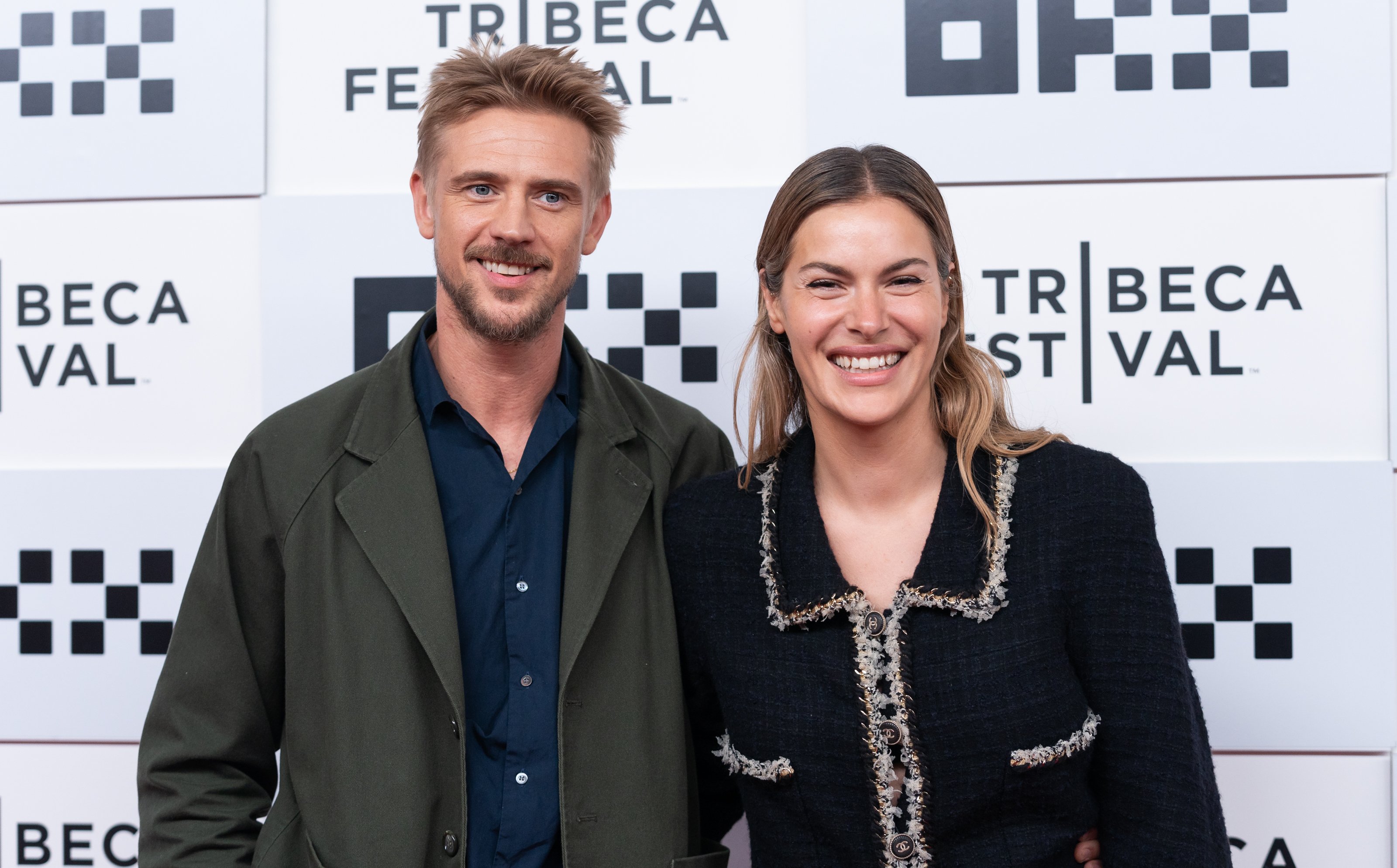 Actors Boyd Holbrook and Tatiana Pajkovic at BMCC Tribeca PAC on June 12, 2022, in New York City. | Source: Getty Images
Besides her other talents, she's also interested in acting. Some of her roles include 2005's "Nynne" and 2021's "Devil Town." Boyd Holbrook's wife got a lead role as Maria in the action thriller "The Transporter [Refueled]" in 2015. Pajkovic liked the script and spoke about how much she enjoyed being in the film in late 2015.
Holbrook has also landed some significant roles in his acting career. Some of his appearances were in 2008's "Milk," "Out of the Furnace" in 2013, and "Run All Night" in 2015. He was also in "Gone Girl" with Ben Affleck and "A Walk Among the Tombstones" with Liam Neeson, both from 2014.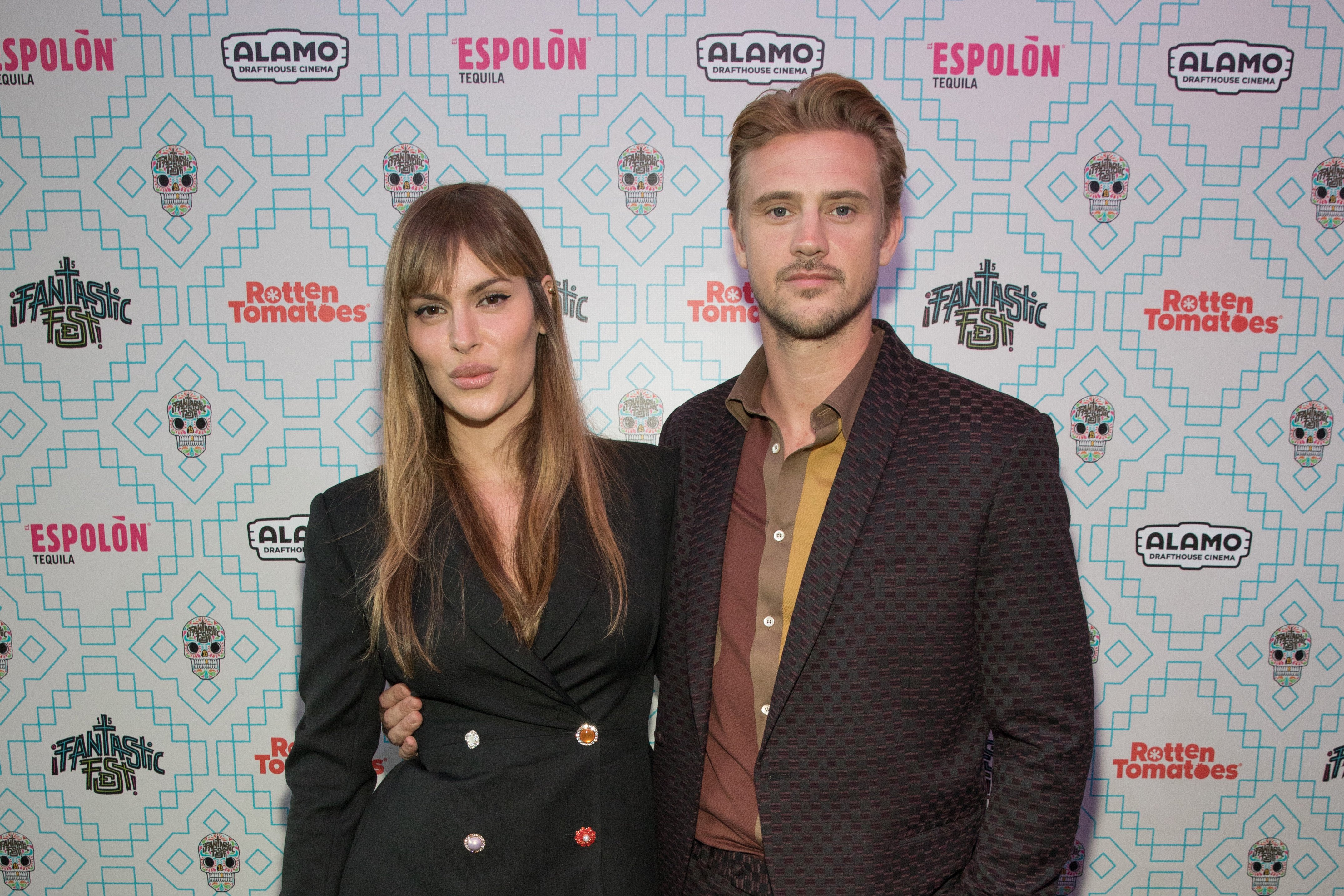 Tatiana Pajkovic and Boyd Holbrook at Alamo Drafthouse on September 21, 2019, in Austin, Texas. | Source: Getty Images
Boyd Holbrook and Tatiana Pajkovic - Living as a Couple and Expecting a Child
Before Boyd Holbrook and Tatiana Pajkovic met, Holbrook had another relationship with Elizabeth Olsen. Holbrook and Olsen dated for three years and eventually got engaged before breaking off their engagement in 2015. The pair met in 2012.
Regarding his current romance, it's unclear when Holbrook and Pajkovic started dating. The pair has kept details about their relationship away from the spotlight. Judging from Holbrook and Pajkovic's social media posts, the pair seems to have started dating in 2017. The couple sometimes shared PDA-filled posts and their date nights.
The spouses never announced that they were expecting and about to become parents for the first time. Boyd Holbrook's wife sparked pregnancy rumors in September 2017 when she was spotted in Los Angeles with a baby bump.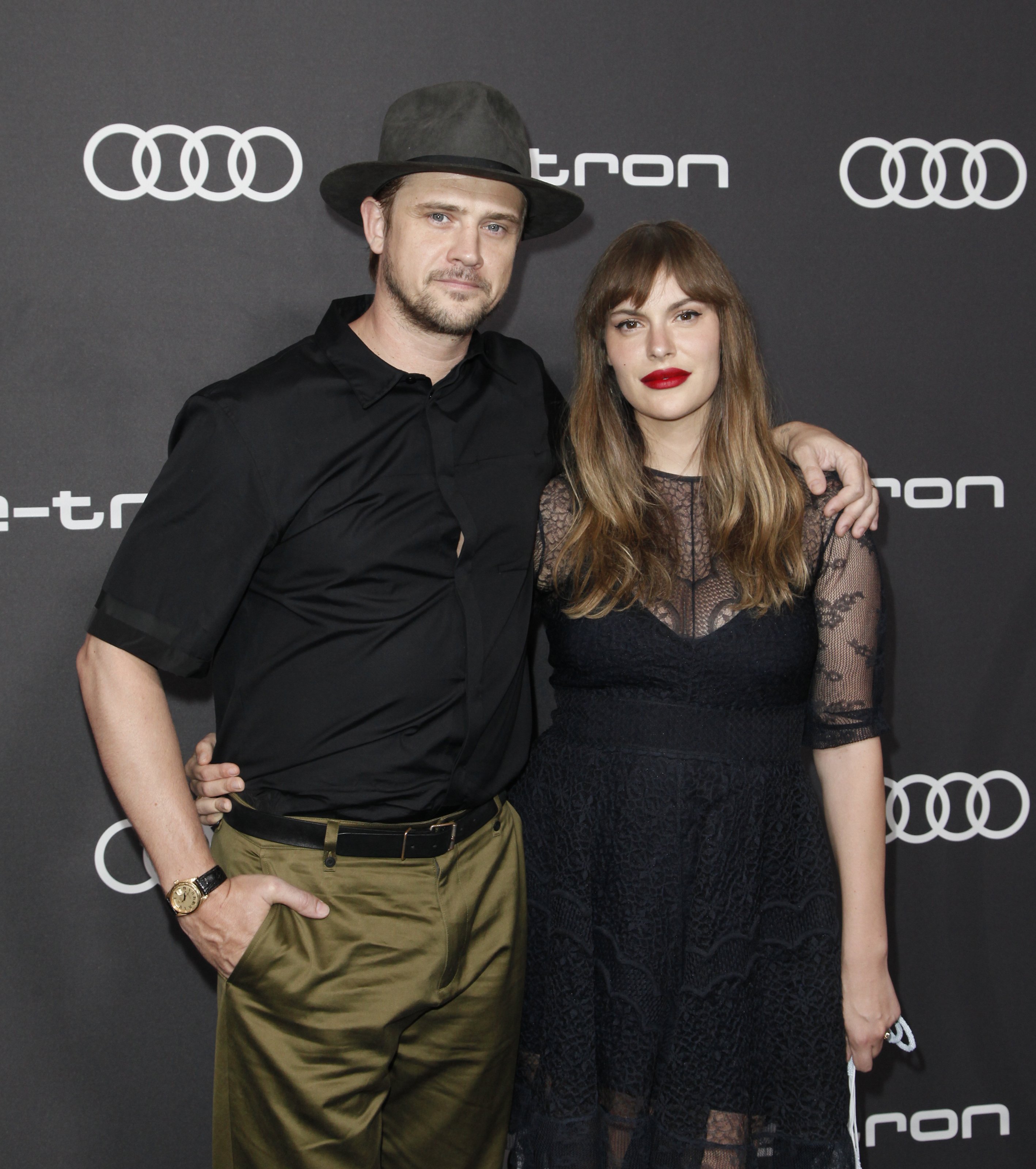 Boyd Holbrook and Tatiana Pajkovic at Kimpton La Peer Hotel on September 14, 2018, in West Hollywood, California. | Source: Getty Images
They became parents in early 2018 when they welcomed their first child. The actors named their son Day Holbrook.
The doting dad sometimes shares images of his lovely son on social media. He shared a picture of the family of three during the festive season in 2018. Holbrook expressed how thankful he was for his family and his love for his wife.
Boyd Holbrook - Learning Parenting
Boyd Holbrook has been open about his parenthood journey. He spoke about his life at home with his wife, Tatiana Pajkovic, and son during an interview on the Rachael Ray Show in 2019.
The star shared that his son was a picky eater and mostly loved bread and cheese. Regarding his wife, he said she "steers the ship," and he wouldn't have been able to survive without her.
He also spoke to People in 2019 about his family and detailed how much Pajkovic has taught him about parenting. The 41-year-old said:
"I think she's taught me probably 95% of what I now know... My wife is amazing."
Boyd Holbrook further chatted about the couple's parenting style and revealed that the two are "pretty relaxed" and are not too strict. Holbrook also joked that their son is well-behaved but will probably change soon.