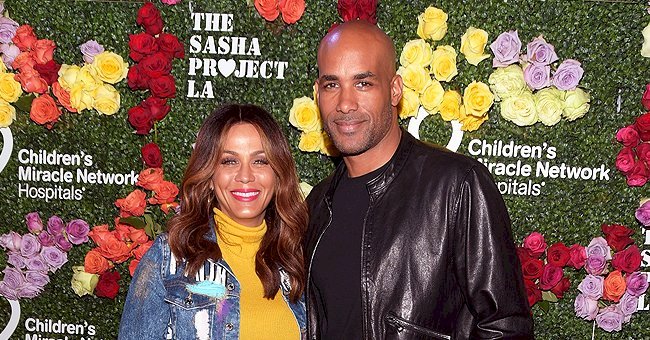 Boris Kodjoe Has Two Kids with Wife Nicole Ari Parker - Look inside Their Marriage
Nicole Ari Parker and Boris Kodjoe are one of the hottest couples in the entertainment industry, and fans consider their marriage as the ultimate couple goals. The pair has been married for over a decade and share two kids, but neither time nor children have managed to blow off the flame of their love.
Successful Hollywood marriages are hard to find, but Nicole Ari Parker and Boris Kodjoe can be counted in the small group of celebrities that have managed to build a family under the public's eye while also growing their respective careers.
They're the epitome of black love, and the good-looking couple credit their faith and will to put in the hard work to maintain what they've built over the last 15 years and counting.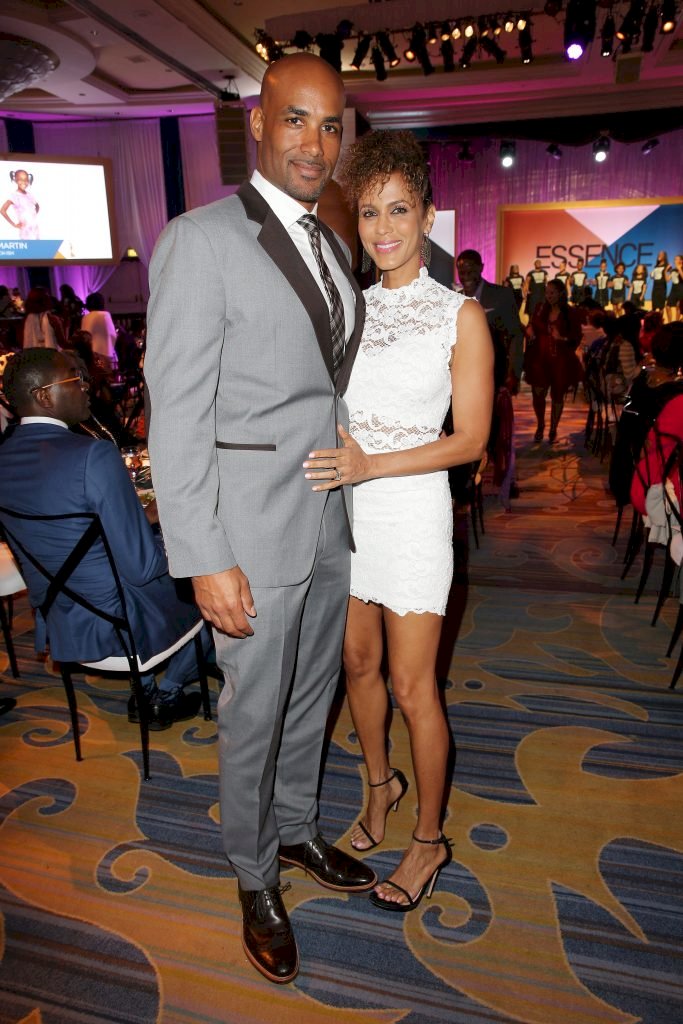 Boris Kodjoe and Nicole Ari Parker at the 2016 ESSENCE Black Women In Hollywood awards luncheon on February 25, 2016, in Beverly Hills, California. | Photo: Getty Images
Parker and Kodjoe met on the set of the series "Soul Food" in 2000, where she gave life to attorney Teri Joseph, and he portrayed Joseph's boyfriend, Damon Carter. Suffice to say, their chemistry was off the charts with the pair.
According to Parker, the first time she saw Kodjoe, she thought of him as a really hot guy who would play her boyfriend, but to her surprise, they connected on a deeper level and found it easy to talk and laugh with each other.
However, they were dating other people at the time, so they became really good friends and co-workers, as Kodjoe once explained that he was "fresh out of the boat" and "Soul Food" was his first series, so Parker helped him a lot with scripts.
It was after season 2 of the show wrapped up that they made it official, but before that, Kodjoe went to therapy for eight months after ending his previous relationship. He wanted to make sure he wouldn't bring toxic patterns from his previous relationships into the new one with Parker.
Their first date was at the Arthur Ashe Foundation Gala in New York City in 2002, and that was just the start of a beautiful and long-lasting relationship.
Kodjoe admitted he knew Parker would be someone special in his life from the moment they met, but he didn't know to what extent. Still, when the desire to become a father manifested in his life, he knew he wanted Parker to be his wife.
He proposed in 2004 on the top of Kandel mountain in Freiburg, Germany, where he hails from. On their return to the U.S, Parker found out she was pregnant.
They tied the knot on May 21, 2005, in Germany too, and they had an adorable guest: their then 2-months-old daughter Sophie, whom they welcomed on March 5. The couple welcomed a second child, son Nicolas, in October 2006.
Life as parents had its challenges for the couple, especially after Sophie was diagnosed with spina bifida when she was born. The congenital disability affected Sophie's bladder, among other things, and by the time she was 2, her parents had to catheterize her themselves.
However, Kodjoe and Parker pursued different alternatives to help their daughter, often blending Eastern and Western practices to treat her. They also created the Sophie's Voice foundation—now known as the Kodjoe Family Foundation— to raise awareness and prevention for spina bifida.
Now 16 years old, Sophie has grown into a beautiful young lady and has inherited her mother's charm and her father's smile. Sophie and her brother are constantly featured on their parents' Instagram accounts, and the four of them make a picture-perfect family.
SECRET TO A SUCCESFUL MARRIAGE
Since they got married, Kodjoe and Parker have been huge advocates of how important it is to keep the flame alive in a marriage and how important it is to share faith and a sense of spirituality to keep things going.
Talking to Essence in 2015, Parker shared this piece of advice with women: "The minute you find your husband, you make him your boyfriend," adding that, although they have more responsibilities as husband and wife, keeping the fun vibes at home is important for their partnership.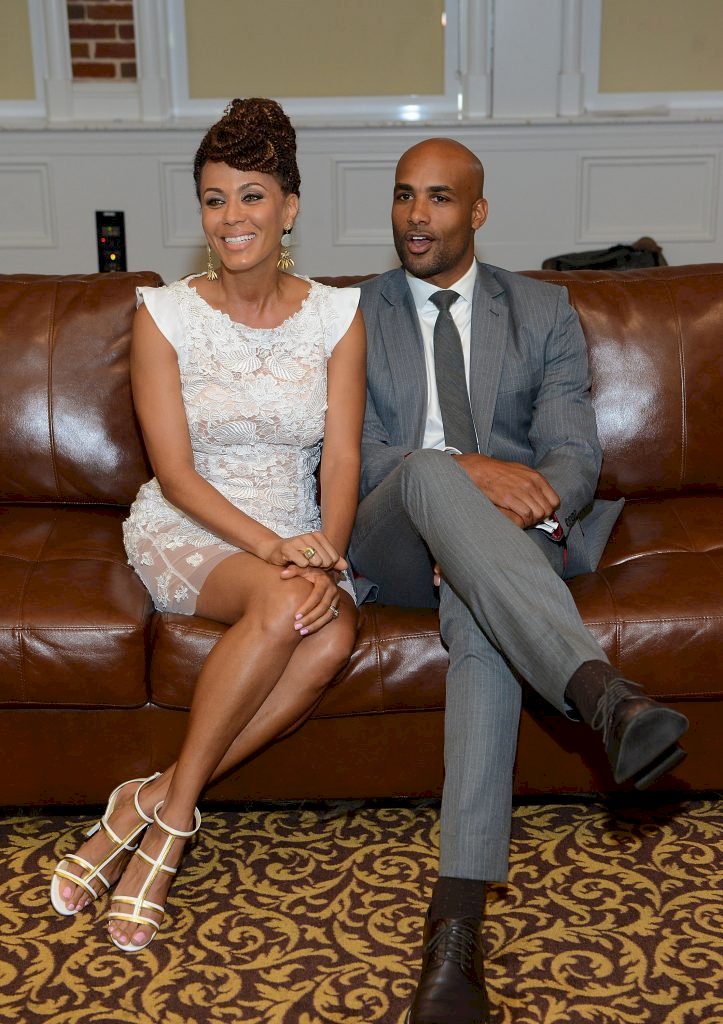 Nicole Ari Parker and Boris Kodjoe attend Pass On The Blessings Awards at Buckhead Theatre on May 18, 2014, in Atlanta, Georgia. | Photo: Getty Images
Kodjoe, on the other hand, believes that putting his wife and kids above everything else in life is his priority, and everything else eventually falls into place.
For him, being present is the most valuable gift he can offer to his family. It's not about big presents but about quality time together.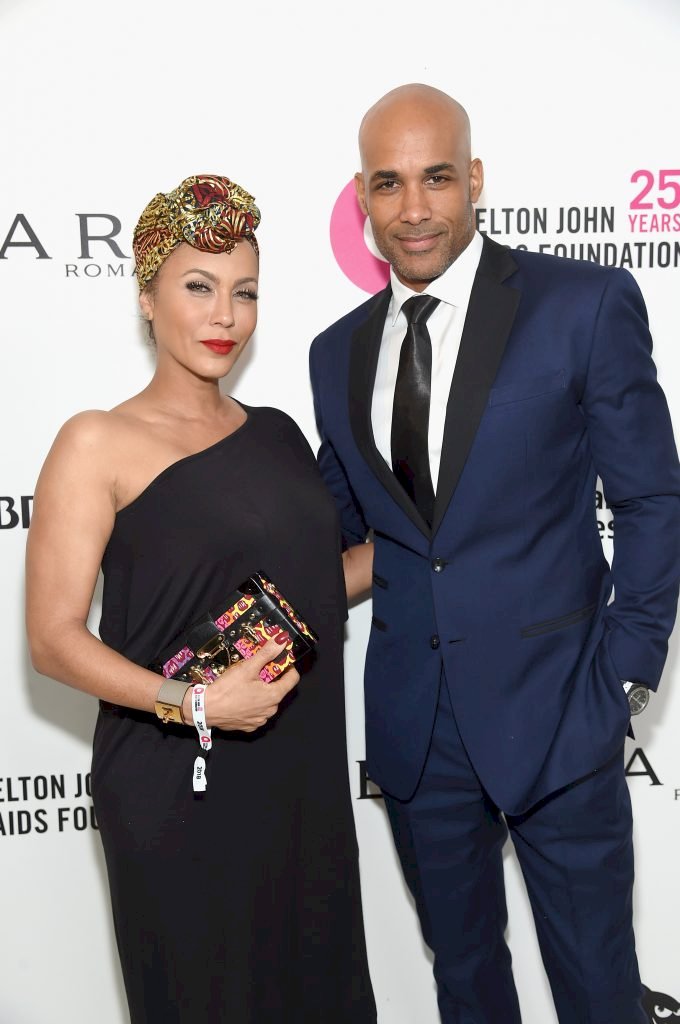 Nicole Ari Parker and Boris Kodjoe attend the 26th annual Elton John AIDS Foundation Academy Awards Viewing Party on March 4, 2018 in West Hollywood, California. | Photo: Getty Images
He also mentioned in an Instagram live for Valentine's Day 2021 that although every couple is different, the key is to apologize, forgive and fight for a relationship once you've found the one.
It's easy to see why fans love Nicole Ari Parker and Boris Kodjoe's dynamic so much. They're always having fun together, and they keep it real by admitting they have their bad days too. Still, they have come a long way and, hopefully, will keep going for more years together!